DISCLOSURE: This post may contain affiliate links. We only recommend products that we truly feel will bring value to our audience. If you click on a link and make a purchase, we may receive a small commission at no extra cost to you. These commissions go towards improving our blog and creating a better experience for you. We really appreciate your support!
Scotland is an amazing country that is full of things to do and see. We may be a little bit biased because that's where Liam is from and where we live. From the capital city, Edinburgh, driving the North Coast 500 to the top of Scotland or heading to some of the islands. There's something for everyone! We have created the Scotland Tourism guide to highlight some of the great things that this country can offer for anyone planning to visit.
Visiting Scotland should be on your bucket list if you're someone that loves historical sight-seeing, nature or even just going out for a few drinks then this is the place for you. No matter what time of year you come, there is ALWAYS something to do. If it snows, you have the Highlands for winter sports like snowboarding / Skiing and you'll be certain to get some amazing photos. This is a key time for tourism in Scotland due to the slopes and we'll be creating an ultimate guide for this in the future. You can visit plenty of traditional pubs to keep warm and have some hearty food and drink. Also, the cities are a sight to behold covered in snow.
During the summer, the beer gardens open and the crowds flock to enjoy the sunshine with a pint or two. This is a great atmosphere where you can chat to locals who will be sure to tell you about the history between Scotland and England. There's plenty of beaches to visit for fun family days out. Let's not forget to mention the Lochs, especially one in particular, Loch Ness, the home of the famous Loch Ness Monster!
Table of Contents
History
How about history? Scotland is filled with so much of it that you can tell why the people are very proud to be Scottish. People flock from all over the world to Scotland to learn about its history. Tourism is high in Scotland during summer & winter months, it is best to travel around spring / autumn to avoid crowds and guide yourself peacefully around the sights. Once you begin to learn more about their history, you will quickly see why!
In Scotland, there's around 3,000 castles, some of them don't seem like a typical castle but they all have their own story and just one small piece of Scottish history. Every place you visit will have its own footnote in Scottish history . Even in the capital city, Edinburgh, they have still kept to their roots with buildings that can be dated back to the 12th century. You can even visit Skara Brae that was built around 3000BCE. So, in other words, Scotland has over 5,000 years worth of history just waiting for you to discover.
Alcohol
Scotland is renown for its whisky so you'd be silly not to give it a try. You can visit the local distilleries or at least 1 out of the 109 of them. Yes, that's right 109 distilleries in Scotland! You could even see how long it takes you to visit them all if you're a fan of whisky of course. If you are, then please tag us in your journey on Instagram and we might even join you along the way.
Nature
If you're not a big drinker, don't worry, Scotland has a lot more to offer. For nature lovers and hillwalkers alike, Scotland is made for you. Scotland has 282 Munros with the highest one being Ben Nevis sitting at 4,411ft! The Munros are great challenge which is one that we think is worth trying. Once again you'll see some amazing views and some perfect photo moments for your Instagram.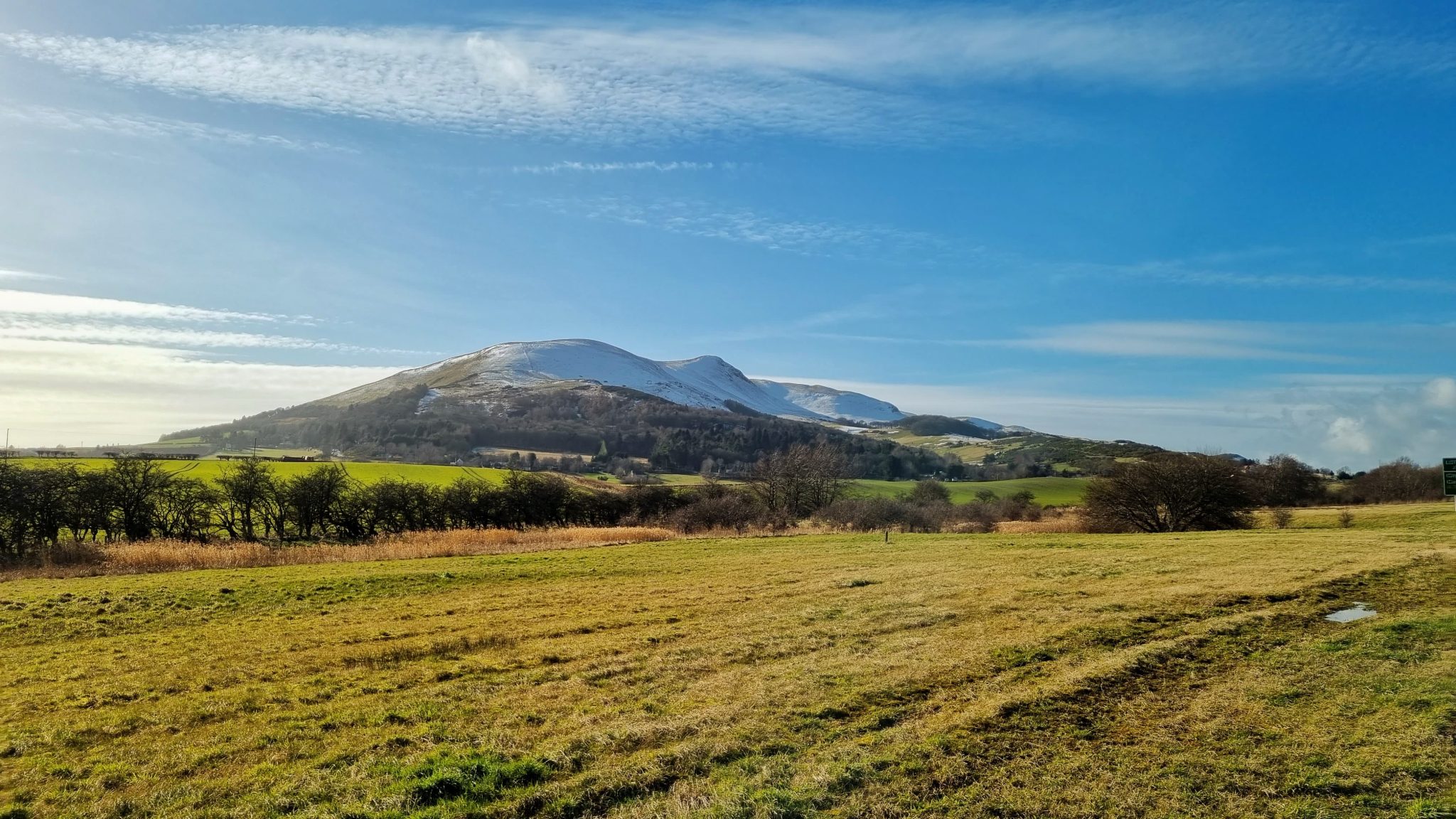 Lochs
We've mentioned the famous Loch Ness but this isn't the only Loch you can visit there's more than 30,000 in Scotland. There are so many that are worth visiting that we couldn't list them all. Everyone knows Loch Ness and Loch Lomond but what about Loch Morar? It is the deepest Loch in Scotland so good luck getting to the bottom. It sits at 310 metres deep which is 84 meters deeper than Loch Ness.
Ever heard of Loch Awe? (If you're Scottish you don't get bonus points for having heard of these!) Loch Awe is the longest Loch in Scotland and is the place for pure tranquillity. It is stunning to look at and people love to go here fishing for trout. Lochs have so much beauty with a lot of history to tell you… or you can just go for the fishing if you'd rather to do that. Another one of our favourites is Loch Faskally in Pitlochry. We have a post dedicated to Pitlochry so you can check that out here if you're thinking of visiting.
Northern Lights… in Scotland?!
Who would associate Scotland with the Northern Lights? If you're planning to stop in Scotland between mid-October and mid-March well you should chance trying to see the Northern Lights. Technically, you can see the Northern Lights anywhere in Scotland if the conditions are right. However, in all honesty, your best chances are up at the top of Scotland in Caithness or at the Orkney Islands. It really is an incredible experience plus it will once again give you some amazing photo moments. We were lucky enough to get to see them sitting on our balcony at our old flat. This wasn't planned, just pure chance but it certainly is a sight to behold. Not just that but you can tell your friends you've seen the Northern Lights somewhere different than the typical tourist.
North Coast 500 (Scotland's Route 66)
Scotland has some amazing roads but we think its fair to say that the North Coast 500 (NC500) is possibly the best road you can drive. It's the British version of Route 66 and 500 miles of seeing the beautiful highlands for what they are, especially if you go at the right time of year. Visiting around July, you'll have great driving weather to see the Highlands. Not just that but it can be difficult driving around the North of Scotland during winter months. This is especially if you're not used to the road conditions and in particular, the snow.
The NC500 will bring you to places in Scotland you wouldn't think about visiting. This includes places such as Bettyhill, a small village and truly a lovely place to visit. If you like to camp out you could also do the NC500 and take a tent. Think about how great it will be to camp out under the stars?This is an incredible experience especially for couples that want to have some romantic moments together. Yet again, you'll need to do it during the right time of year. If you do this in winter you're just asking for hypothermia. We think its common knowledge but just in case you don't have much knowledge on Scotland it does get VERY cold in the winter.
Do you need anymore persuading to visit Scotland?
This is just some of the things you can do in Scotland, the list really is endless. It is such an a beautiful country with so many incredible people that live in it. The Scottish can come across a bit abrupt but they are the loveliest people you can get talking to. Scotland has a lot to offer and share with you. If we tried to write about it all we would end up writing a series of books.
Please take our word for it and go out venturing in historic Scotland as it has something for everyone. We may be a bit biased because we live here but that's why you should listen to us even more! As we live here, it gives us the best insight on what to do and where to go. You will have a great time no matter what you're looking for (that's why we made this Scotland Tourism Guide). We are always exploring our own country to find more things for you to do. Keep checking back on this page for updates. Scotland is calling you so you better answer before you miss out on some great memories. Get packing before it's too late.
What are you waiting for?!
We hope you enjoyed our Scotland Tourism Guide. Remember to keep adventuring by taking the road less travelled and find some cool new places. Make sure to speak to the locals as much as possible is our best advice. Make sure you share your adventures with us on Instagram. We would love to share this on our story of your experiences! We love to see people enjoying life as much as we do.
Planning on visiting Edinburgh? Check out our post on why you MUST visit not just Arthur's Seat but Holyrood Park too! If you want any further information on places you need visit in Edinburgh, drop us a DM on IG. We love meeting new people and we may even meet you for a drink!
Love, Amy & Liam x
Save This For Later