How to Plan a Romantic Staycation
DISCLOSURE: This post may contain affiliate links. We only recommend products that we truly feel will bring value to our audience. If you click on a link and make a purchase, we may receive a small commission at no extra cost to you. These commissions go towards improving our blog and creating a better experience for you. We really appreciate your support!
We LOVE a staycation! There is nothing better than staying in a cabin somewhere in the countryside and getting away from the "normal life". We try to have a break from our screens like phones and TVs. The best part of planning a couples trip like this is that it brings you and your partner closer together. We all know that life can sometimes get in the way so don't let it. The both of us have come up with this plan to help you plan a romantic staycation for yourselves.
We know how hard it can be to think of new things to do so we thought we could help you out! If you feel that something like this is not possible because a weekend away might just be to long then you may like our other date ideas.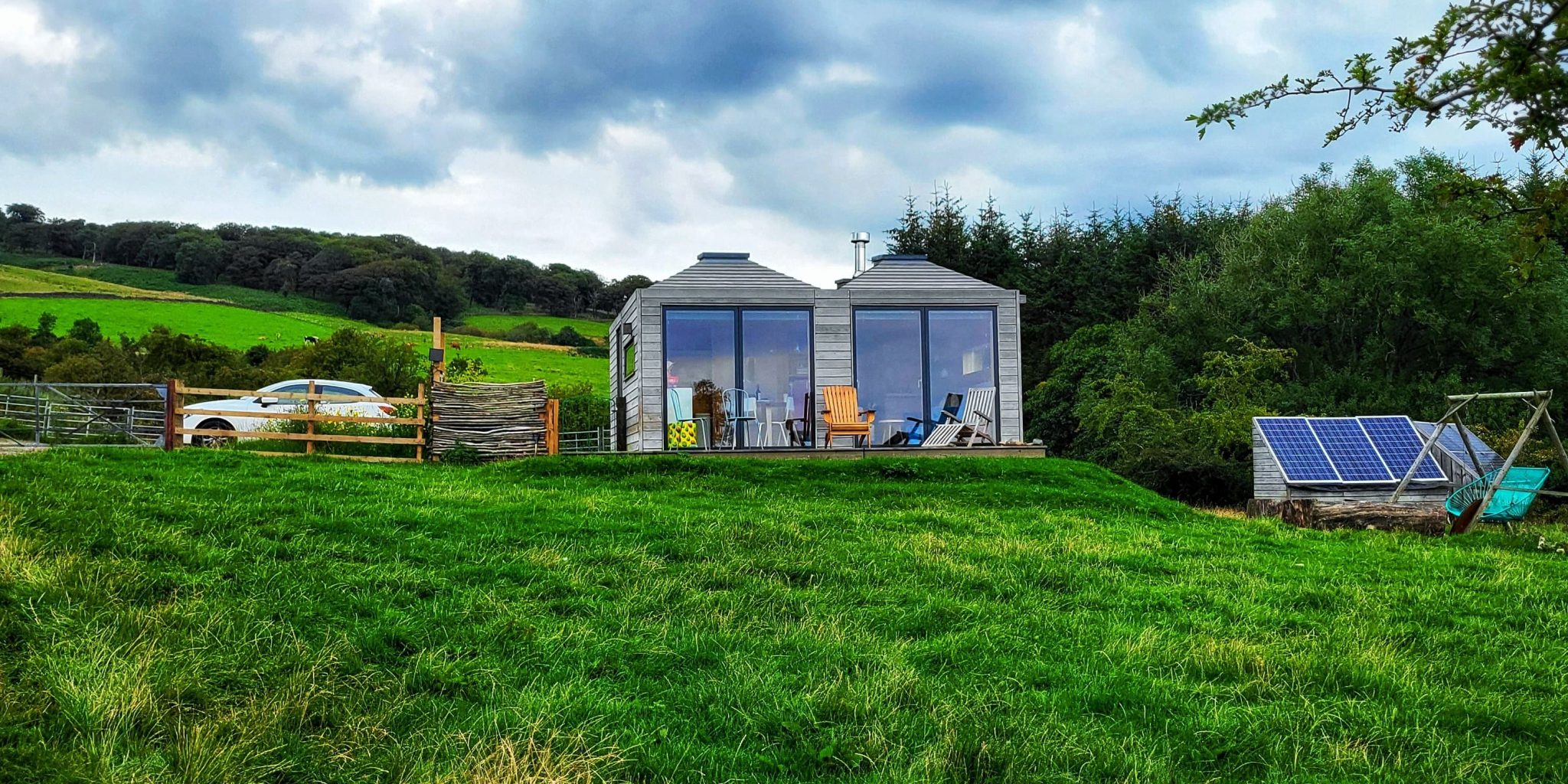 Phase 1: The Reason
The first part of planning any romantic staycation is actually getting the inspiration for it. Being here you may already have had it or maybe this might give you that inspiration to go for it. Now a staycation is a holiday within your own country. You can do this by staying home and having adventures to new places or you can find somewhere to stay. We would recommend finding a beautiful cabin to run away to in the middle of nowhere. Then it can be just the two of you enjoying other's company without any distractions.
It really does make a massive difference to have a weekend away enjoying a break from everything. Everyone needs a break! When it comes to planning this it is also important to see that its what your partner needs. Trust us, you will know when it is needed. In our opinion, a break away is always needed! Who doesn't want a trip away and a new adventure in life? While looking for inspiration for your adventure don't be afraid to look for something out of your comfort zone! We understand that if money is tight so staying at home for the staycation may be the easier choice. However, if you can get away try and find yourself a cabin or a BnB to escape to. Being in a new destination will help improve your mental health dramatically too!
Phase 2: The Research
That brings us on to the second point. When you choose to plan this, you should always research the area you plan to have the romantic staycation. This way you can get a feel for the area that you are going to. Research what there is to do around you and what you could get up to. If you choose to stay at home you should still do your research. Have a look for places that are nearby that you might have never been to before.
No matter what, having a look and doing the research will give you loads of inspiration. Not just for the staycation but for a future getaway as well. By just looking up places to go to around your area, you might find three or four weekends worth of things to do. It also helps so that you don't end up doing the same thing all the time. If you plan to take staycation try and change the place you go to each time. This way you're always changing it up and it never gets boring and repetitive.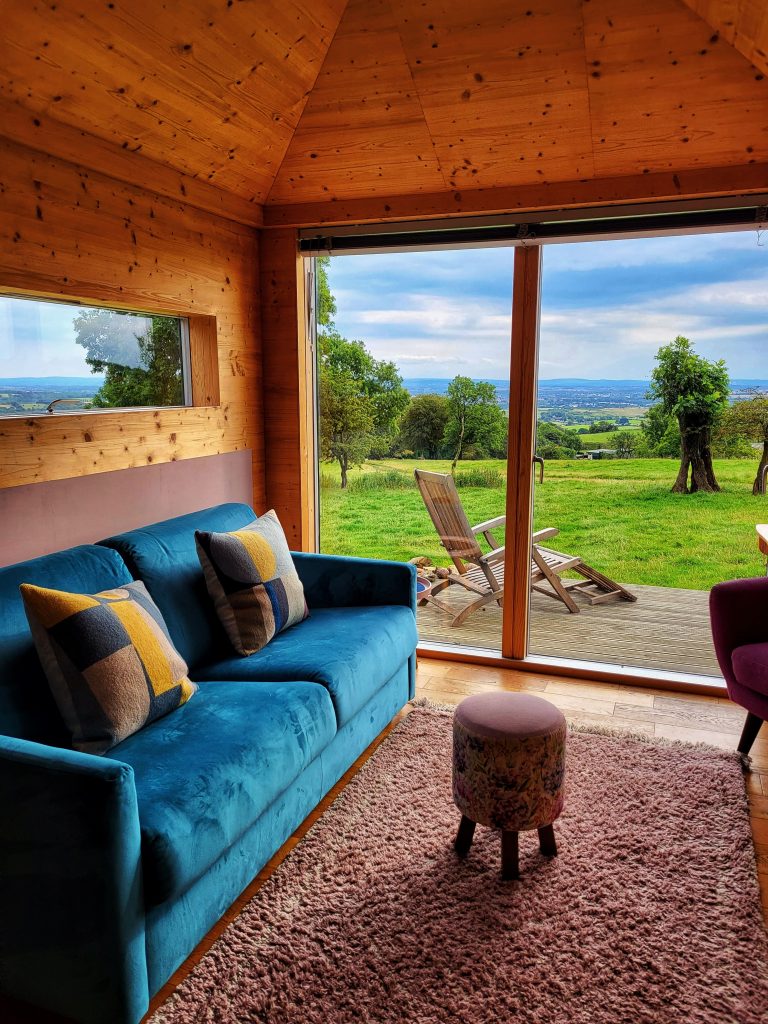 When you're researching the destination of the staycation, it is also worth considering going a little further out than your hometown. You will then have the opportunity to really have a break away from your daily life. You can also then get to know a completely new area. Equally, there is nothing wrong with going just an hour up the road to somewhere you wouldn't usually visit. After you've done this make sure that you shop around. You will find that most cabins and lodges will be listed on multiple different sites for different prices. Don't be afraid to look around. It is also important to check out the reviews for each accommodation just like you would with a holiday. You don't want to have any nasty surprises when you arrive!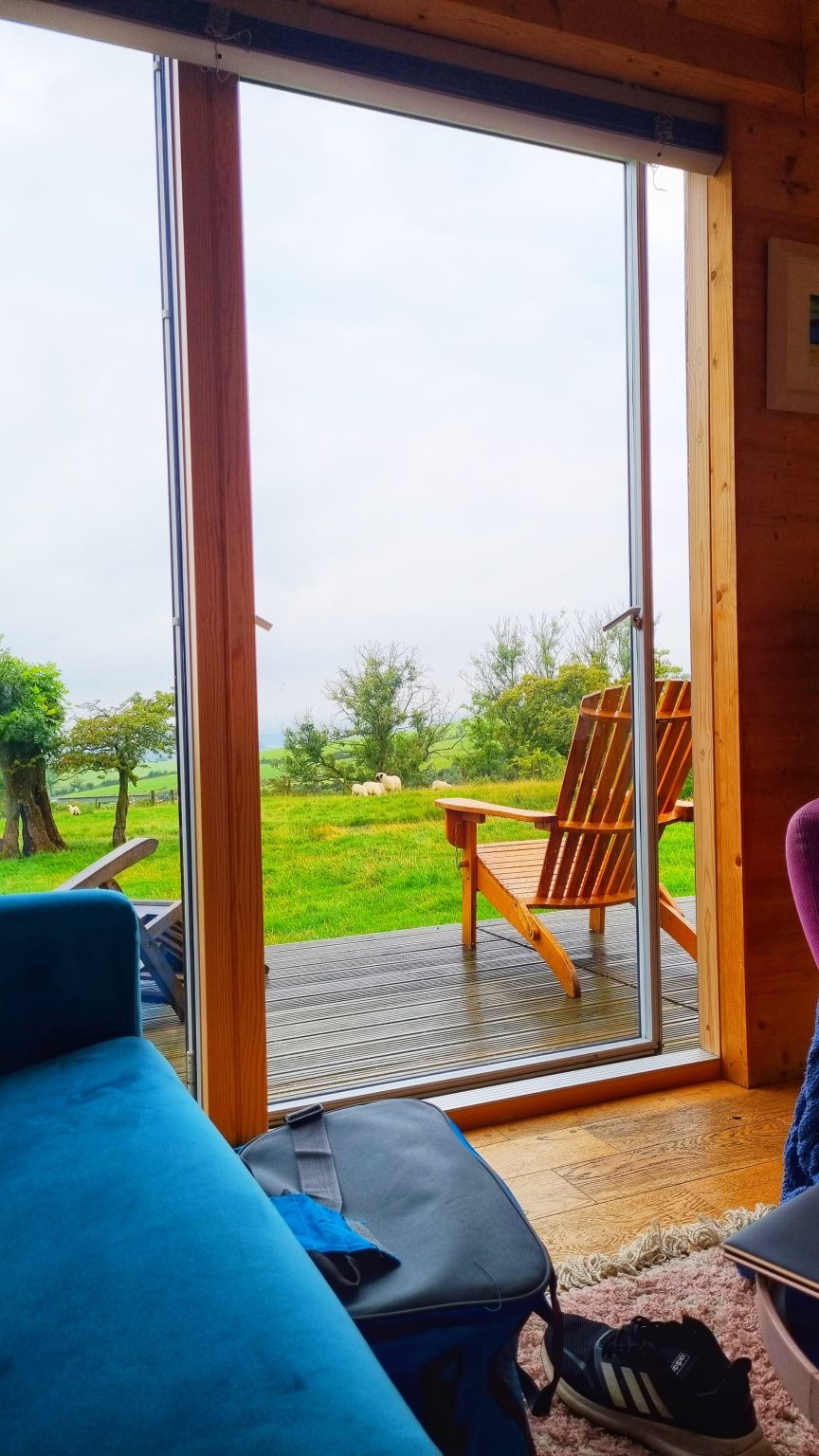 When you're looking for your perfect staycation, you need to keep in mind exactly what you're looking for. For us, we really wanted to stay somewhere that had either an outdoor bath or a hot tub as we were using this break to get back in touch with our relationship and enjoy some quality time together. Another thing that was desirable to us was a place that was off-grid. It was really important to find somewhere where we couldn't get distracted by the internet, social media and also end up doing some blog work. These were the criteria we were searching for from the staycation however, once we arrived, we didn't realize that another thing we were actually looking for was a fire pit.
The cabin we were staying in had a beautiful area outside where you could sit on a swing together and enjoy the fire in the evening with a beer. The owners also included plenty of blankets that you could take outside and wrap around yourselves for those colder nights. We absolutely loved the fire pit because we could sit outside together at night with some music on and enjoy the stars too. Have a look online at the different perks that each accommodation has so you can really narrow down exactly what you're looking for from this break away.
Another important thing to check before booking anywhere is to also make sure that it is in your budget. You will be able to find lots of nice accommodation for your budget. Often with the hot tub upgrades you will find that they are quite overpriced. However, there are also some owners of lodges and cabins that are just starting out so you may find that taking a risk on a newer accommodation listing will work out in your favour! As a lot of these kinds of breaks are listed on 3rd party websites, don't be afraid to get in contact with the owners directly. Often you will find that they will be listed on their website for a 10% discount for booking directly.
Phase 3: The Prep
Make sure that before you head off to the cabin that you go shopping in advance. Most of the cabins and lodges will not include food as well. This is the fun part though as you can pick up some nice treats that you wouldn't have at home to enjoy the experience. When we went on our last staycation, we took lots of small bites to eat with us as we planned to have a picnic in the fields with the sheep. We also pre-baked some cakes to take with us too so we had plenty of sweet treats to enjoy!
Phase 4: The Journey
Once you have planned where you are going to stay or what places you want to visit if you're staying at home it's always a good idea to plan the route you are taking. Now this isn't just so you don't get lost but it could be so you do get lost. Just because you know where you're going it doesn't mean you have to go the direct route. If you're driving, have a look at places you could stop off at, maybe a small town or a hill walk, even just a small cute café to chill at. It doesn't matter what it is but you may find a hidden gem if you do this.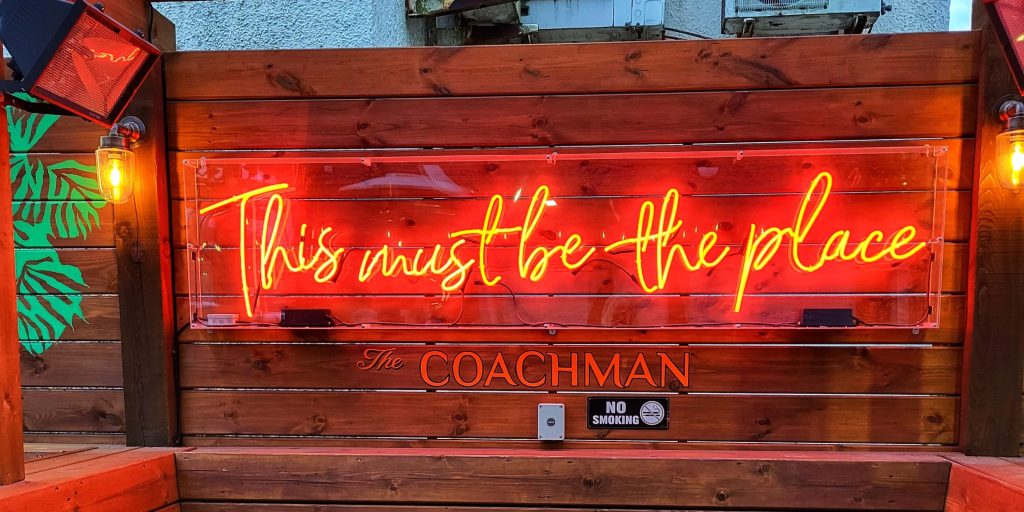 Even if you are taking a train to your staycation, use the same idea by stopping off somewhere. You can find some random place that makes your trip even better before you have gotten to your destination. Doing this will help build up excitement in you and your partner. Going somewhere new and seeing new things along the way is a recipe for an amazing trip. We love a road trip as we can choose when to stop, listen to our music, have the good vibes rolling in with the sun shining (in Scotland there's not alot of sun but it does happen). The feeling of being free just hits you and you'll just forget about everything. You can start to just enjoy each other company feeling free from daily life.
Phase 5: The Activities
After figuring all that out it's time for you to figure out what you are doing once you have arrived! If you have chosen to stay home you'll already have an idea but if you have just chosen a random town/city to visit it time to see what is there to do. Some people will go away to a cabin to get away from everything and everyone which is 100% understandable. It's always a good idea to know what's around you even if its just to get a takeaway, or to have a drink at a local bar.
We personally have had a really fun time doing this ourselves. We have found some really cool places to visit from hill walks that have amazing views to nights out in a local town taking part in drag night bingo. You never know what you may find in the area you're staying in or visiting so make sure you always check what's around you. You might just find a hidden gem to go see or take part in.
We have noticed over the past few years that staycations are a really popular choice for a vacation. Sometimes going abroad can be a little bit too expensive. There is nothing better than taking some time out with your partner with a beautiful isolated lodge / cabin and a hot tub to match. The last cabin break we took was in Lanarkshire. The thing that we loved the most is having some time away from social media and having quality time together.
Even if you're planning for a staycation, it doesn't mean that you have to be out exploring all the time. You can also take some time to do things indoors. This could be having a romantic evening in the hot tub with a bottle of champagne or maybe even doing some baking together! The world is your oyster! On our last staycation, one of our favourite days was where it was raining and we curled up under a blanket. We spent the whole day watching the sheep from the window and playing board games.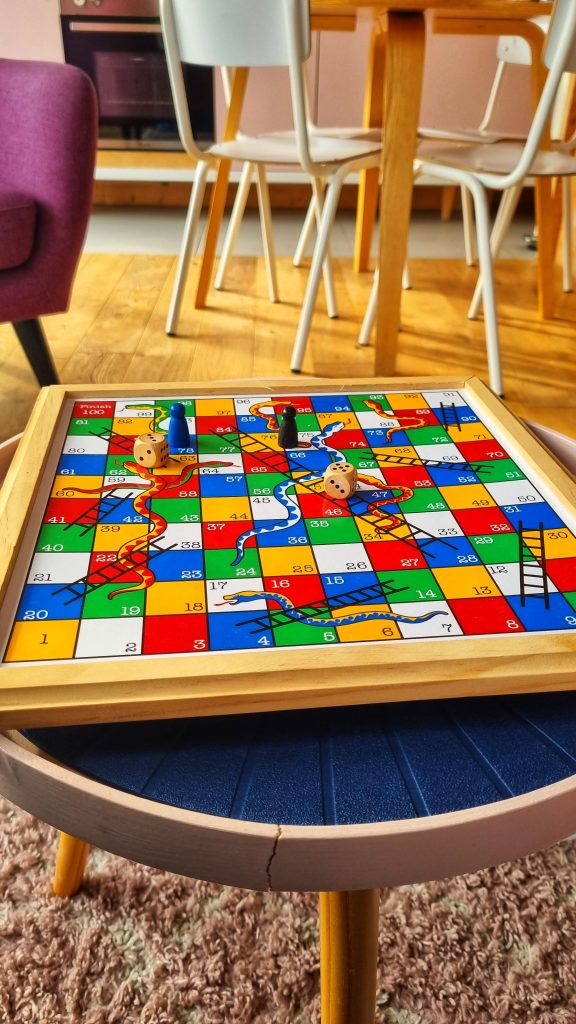 Phase 6: The End of the Road?
Like all good things, it must come to an end. Don't let that get you down as its not over until you walk in your front door. Most people would think that once you check out of the BnB, handed the keys back for the cabin and you're on the way home, that's it. The holiday is done and you're back to reality but that's not the case! When you start that journey home that's your time to find more places on your way back! You could explore another small town or it could be a castle ruin in the middle of nowhere. You may find yourself stopping off at a café with live music. It could just round off the perfect romantic staycation for you and your partner.
On top of all that, in our eyes the holiday is not over until you start work again! If its a Sunday that you get home but you're not back at work until Monday then get a takeaway, some drinks and enjoy your last night of freedom before "life" starts again. Remember planning a romantic staycation all starts with you and your partner needing a break from "life". Make sure that you make the most of it and enjoy the road back home. You can maybe even start to look at your next trip away. We all know that its stressful enough just thinking about going back to work. With this in mind, it is best to start thinking of the next place to have an adventure.
We hope this has helped you get on track for making an amazing trip for you and your partner. Enjoy putting your plan for a romantic staycation togther and as always remember to tag us on IG to keep us updated on how you are all getting on.
Love Amy & Liam x