The Best Time to Visit Egypt
If you're looking for some sun and relaxation then the best time to visit is between May & September.
For sightseeing and exploration, try to visit between October – December. You will find that there are less tourists and slightly cooler weather.
Safety
Egypt is one of those countries that most people consider 'unsafe'. After a lot of political trouble, people began to visit Egypt less and less. However, now the situation is much more stable and this leaves Egypt another beautiful place to visit.
Whilst we have only visited a small amount of Egypt, we wanted to share everything that we have learnt along the way with you.
You can check out our guides below and the best things you can do when exploring Egypt and in particular Hurghada. We can't wait for our next trip to Egypt and to also finally visit the pyramids too! Who goes to Egypt and doesn't visit the pyramids?! *facepalm*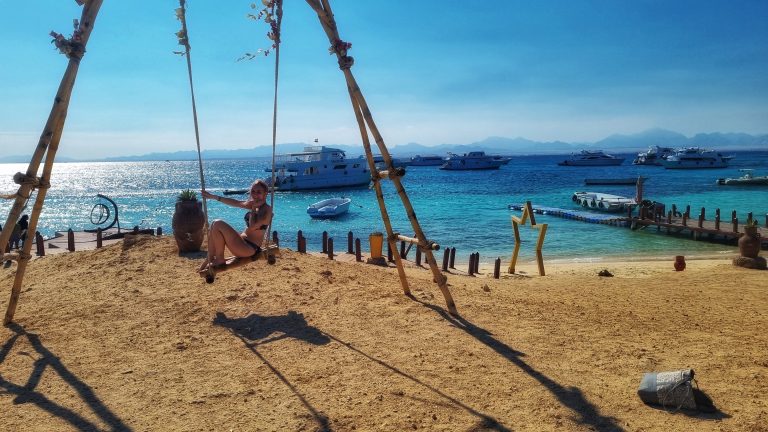 One of the biggest questions that we get from our travels to Hurghada is "how safe is Hurghada?". We feel like it's about time we tell everyone our own experiences in this incredible place. In the process we will tell you all about how we feel about Hurghada. We need to make it very clear…
This is one of the most amazing experiences you can have whilst you're travelling. We have been parasailing a few times but this is our first time in Makadi Bay. Once you start sailing in the sky, you won't want to come down. Parasailing was easily one of the best things we did in Makadi…
As Egypt is a country that has a hot climate, it can be difficult to know when is the best time to visit Hurghada. When we visited, we decided to go during December to enjoy some winter sun before Christmas. It wasn't the warmest but it was a lot milder than Scotland! Depending on what…
Tips For Before You Go
Currency: Egyptian Dollar
Plug Types: C and F
Language: Arabic
Capital City: Cairo