Cheap Things to do in Edinburgh
DISCLOSURE: This post may contain affiliate links. We only recommend products that we truly feel will bring value to our audience. If you click on a link and make a purchase, we may receive a small commission at no extra cost to you. These commissions go towards improving our blog and creating a better experience for you. We really appreciate your support!
Edinburgh is incredible to explore if you're on a budget and you will find plenty of cheap or even free things to do in the city. Generally, you will be able to find some affordable accommodation and there are plenty of activities to occupy everyone! We've been living in Edinburgh for a number of years now and we class ourselves incredibly lucky to have all of this on our doorstep. There is so much that you can do in the city without having to spend any money. If you were to do everything that is free within the city then you could easily fill an itinerary up for about a week. The only things you may need to spend money on is bus travel (to spare your feet), accommodation and of course, food and drinks!
We've compiled a list below of 20 things that you can do or see in Edinburgh that are either quite cheap and affordable or they are completely free. If you're planning to visit Edinburgh soon then don't forget to subscribe to get our ultimate guide to Edinburgh straight to your inbox and guess what?! That is also completely FREE. There is 56 pages full of where to stay, things to do (both that are free and cost money), where to eat and of course where to go for a drink too. This guide has so much value for you and you won't need to look anywhere else for tips on where is best to go to explore Edinburgh especially on a budget.
Table of Contents
1. National Museum of Scotland
When we first visited this museum, we were a little confused because we were expecting it to be all about Scottish history. Instead it has a collection of artefacts from all over the world including animals, transport, religion and historic figures. You will find plenty to do here and learn along the way. This is a great place to visit if you have children as well because the life-sized animals alone will be enough to occupy them for hours.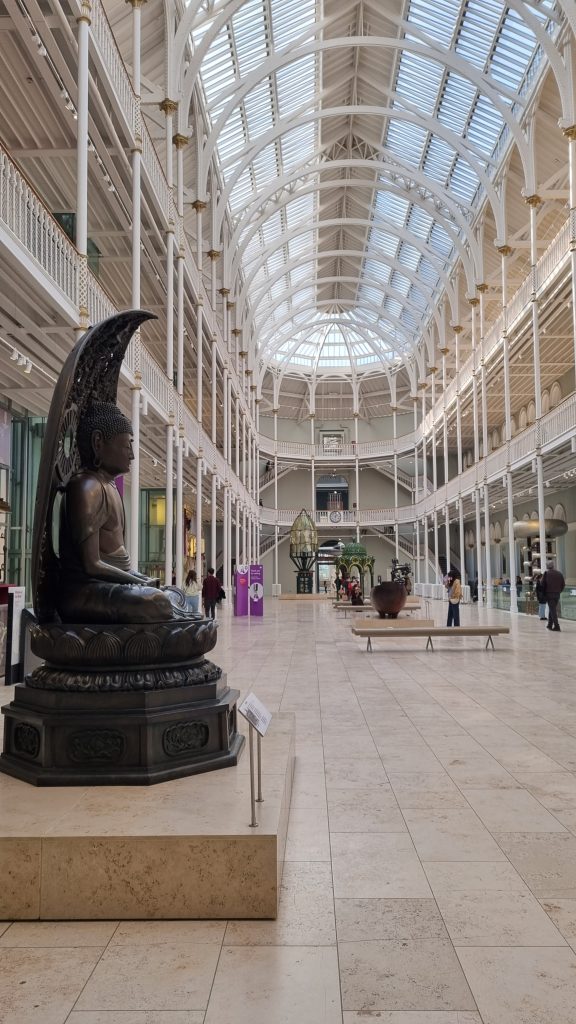 One of Edinburgh's best kept secrets is The National Museum of Scotland's Rooftop. You will get some incredible views of the city from here. The only thing that is missing is a bar on the rooftop so that you can enjoy the view with a cold beer or wine!
There are plenty of free museums in Edinburgh for you to enjoy. Only a few of them actually charge entry so make sure to check out what other museums you would like visit during your time here. It's the perfect way to keep your trip budget friendly but also interesting and educational too!
2. Arthur's Seat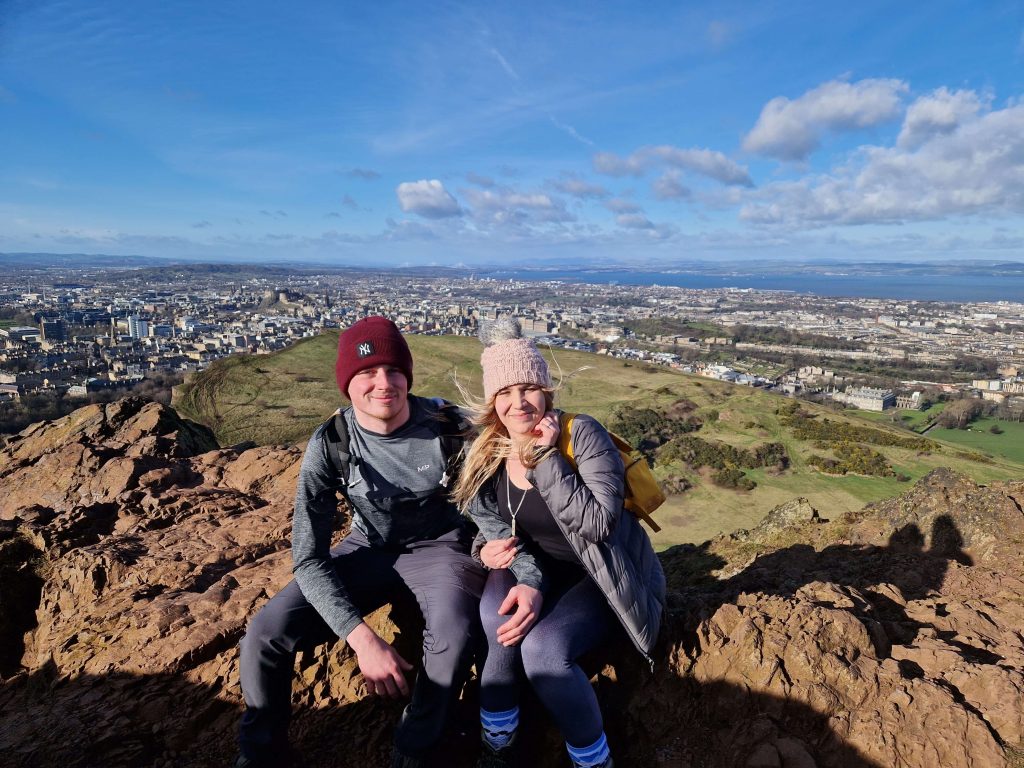 This is easily one of the most popular things to do in Edinburgh. Did you know that Arthur's Seat is an ancient volcano?! Neither did we until recently and we've both climbed it a number of times too! If you're looking for some great views of the city then this is definitely the place to go. It will take around an hour to walk to the top and back but it is worth it. You will find that once you reach towards the top, you will need to do a little bit of rock climbing as opposed to walking and it is often very busy. To avoid crowds, it is best to head up early in the morning where you will mostly find dog walkers. You can't visit Edinburgh without climbing up Arthur's Seat.
It is situated right next to Holyrood Park too so once you've finished climbing, you will be able to go and rest in the park next to it and hopefully enjoy some sunshine if the weather is in your favour! We've created a guide about our experience walking both Arthur's Seat and Holyrood Park, you can read more here!
3. Princes Gardens
If you're visiting Edinburgh then it can be quite hard to miss Princes Garden as they are based in the town next to the Waverley Statue. These beautiful gardens are great to wander around and get some awesome views of the statue and the castle whilst you're at it. During the winter period, you will find that the Christmas Markets are located just above the gardens so this is also a great reason to visit during the winter. During the summer, don't be shy and bring a picnic with you and bask in the sun with some beautiful scenery.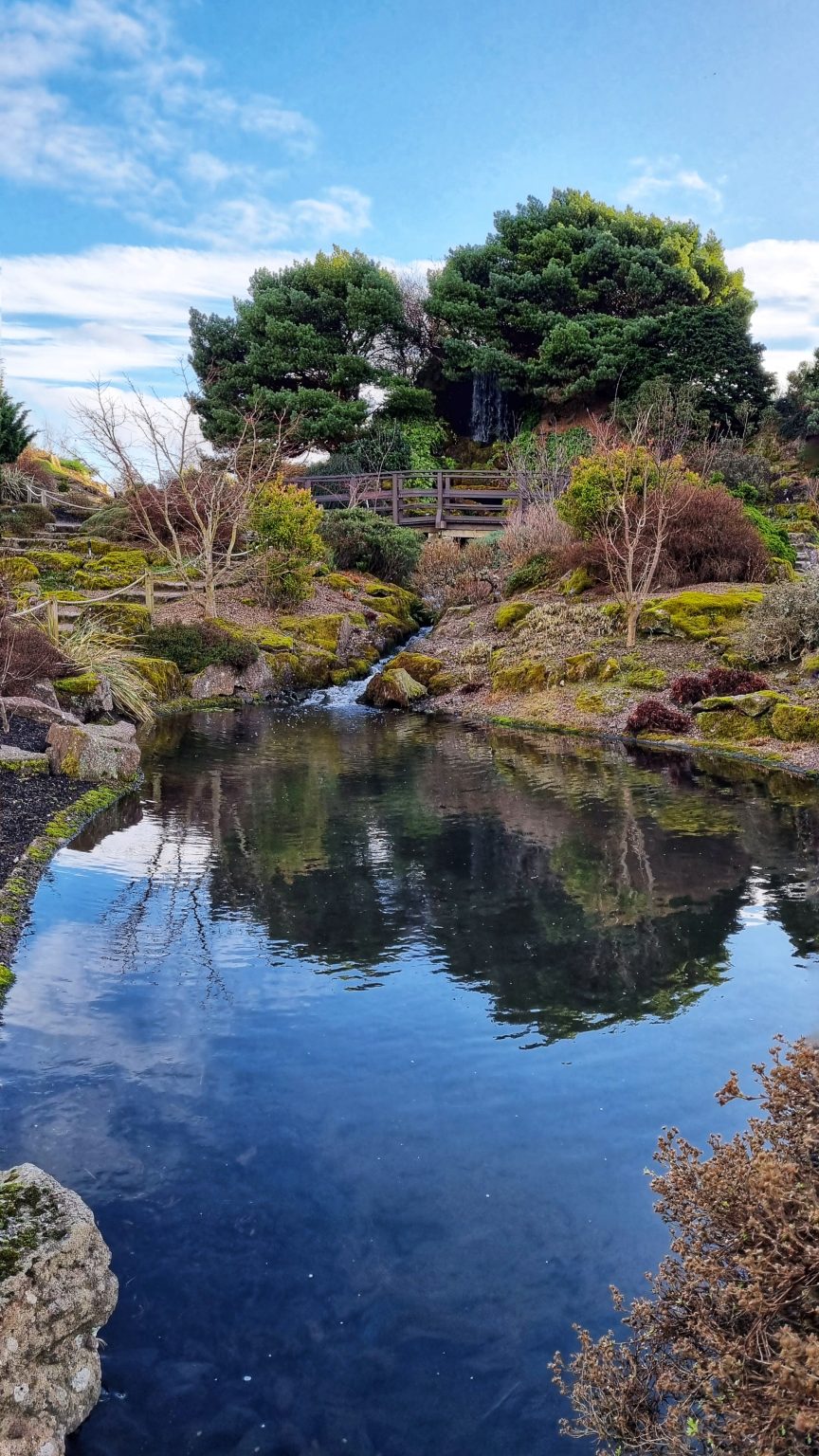 4. Royal Botanic Gardens
You could easily spend at least half a day here because there is so much space to wander round. There are some parts of the gardens that are not usually open during the winter so it is best to double check what is open before you visit. This is free to visit but they greatly appreciate donations if you can spare any to keep running. The best time to visit is during the summer but you will find that it will be much more crowded so early morning is your best bet to avoid hustle and bustle. They also run plenty of events so that you can learn about the plants that are growing there and why it is so important for our planet. These are usually very interactive and you'll find plenty of events aimed towards children too.
5. Free Walking Tour
We would recommend that no matter where you are visiting, it is always worth taking part in a free walking tour. You will be able to get to know the best parts of the city from a local. You will be taken around some of the hidden gems within Edinburgh and will help you to get to know the area too. It is a free tour but it is customary to leave a tip at the end if you enjoyed the tour. Tips generally range from between £5 – £20 depending on how many people are in your group but £5 per person is usually enough. These tour operators are not paid for their time and only earn their money through the tips you provide so it is always greatly appreciated.
6. Harry Potter Walking Tour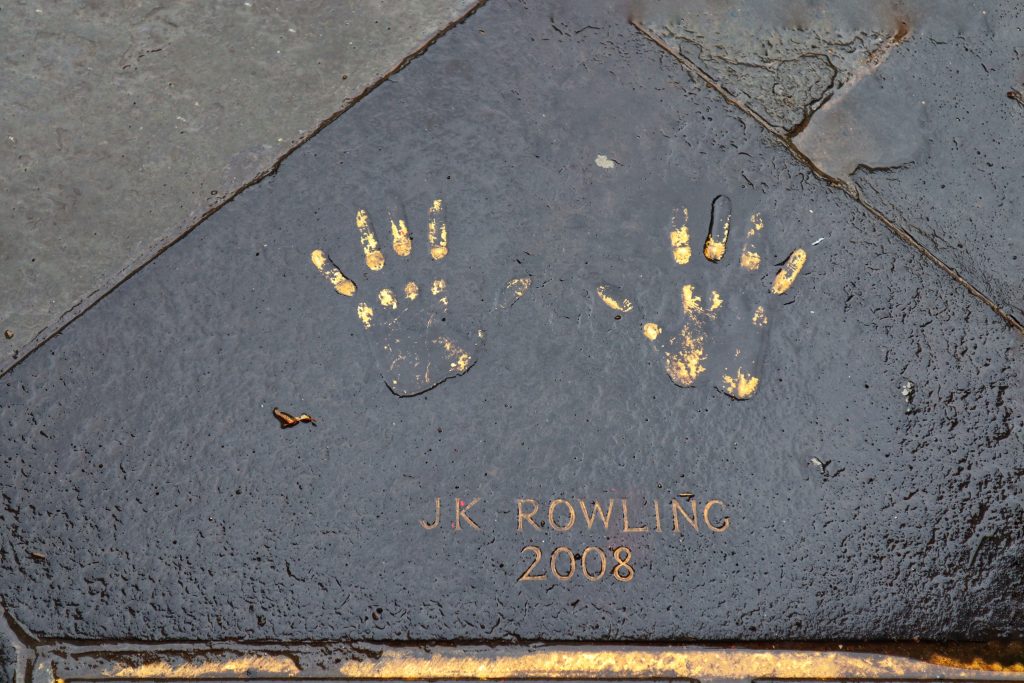 This is another free walking tour around all the Harry Potter sights but again it is customary to leave a tip at the end if you enjoyed the tour. This will take you around all the locations that are relevant to Harry Potter including The Elephant House, J.K Rowling's Handprints and areas that inspired the Harry Potter films / books including where Professor McGonagall's and Tom Riddle's names are suspected to have been thought up. It really is an incredible tour and perfect for any Potterheads that want to locate all these places in one go. You will learn a lot and get to know the city at the same time.
7. Pentland Hills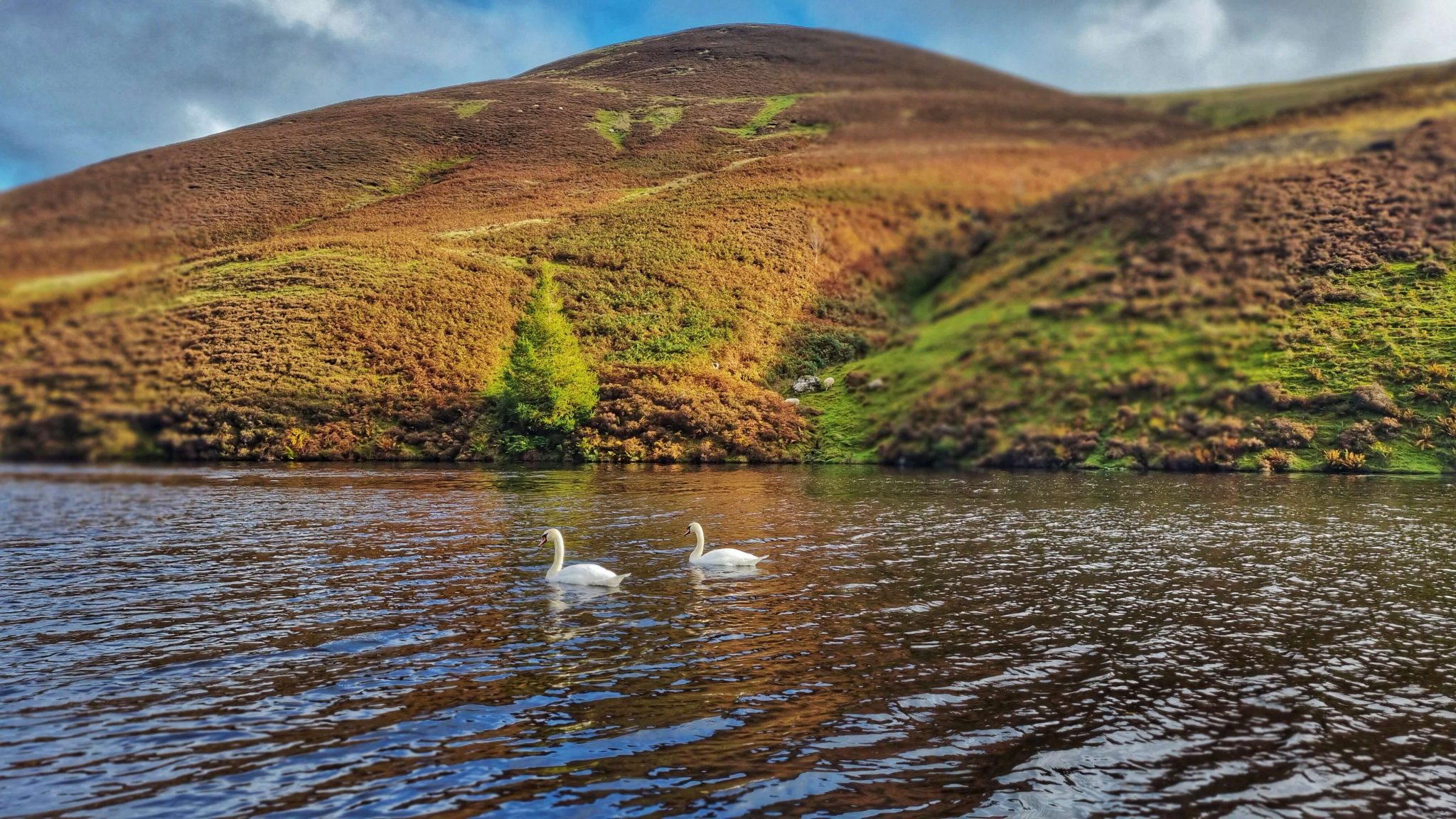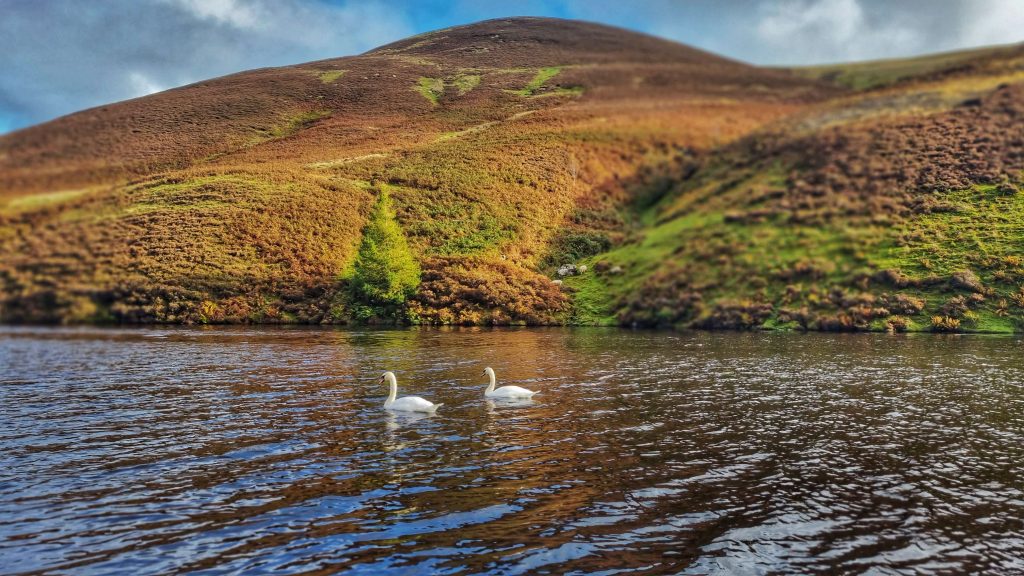 The Pentlands are an incredible area to get walking and enjoying a bit of peace away from the city. The Pentlands are based just outside of the city and you will need to get the bus to enjoy them but it is well worth the journey. You can check out the different bus routes here. You will be able to walk for hours over these beautiful hills and there are many different routes that you can take too. We live not too far from the Pentlands so don't hesitate to get in touch with us on our contact form if you have any questions.
8. Greyfriars Kirkyard
Edinburgh is infamous for Greyfriar's Kirkyard and in particular for Greyfriar's Bobby. If you've never heard of it before then the summary is that in the 19th century a Skye terrier named Bobby lost his master. Once his master was buried, he would spend all night lying on his master's grave waiting for his return. It is thought that if you rub Bobby's nose on the statue that you will be given good luck. The statue's nose has now lost its colour slightly due to all the tourists that visit every year. The kirkyard itself is beautiful to wander around and you can even leave a stick for Bobby at this grave. The Kirkyard is free to enter and you will also find some Harry Potter names if you've wandered this area with the free Harry Potter walking tour mentioned above.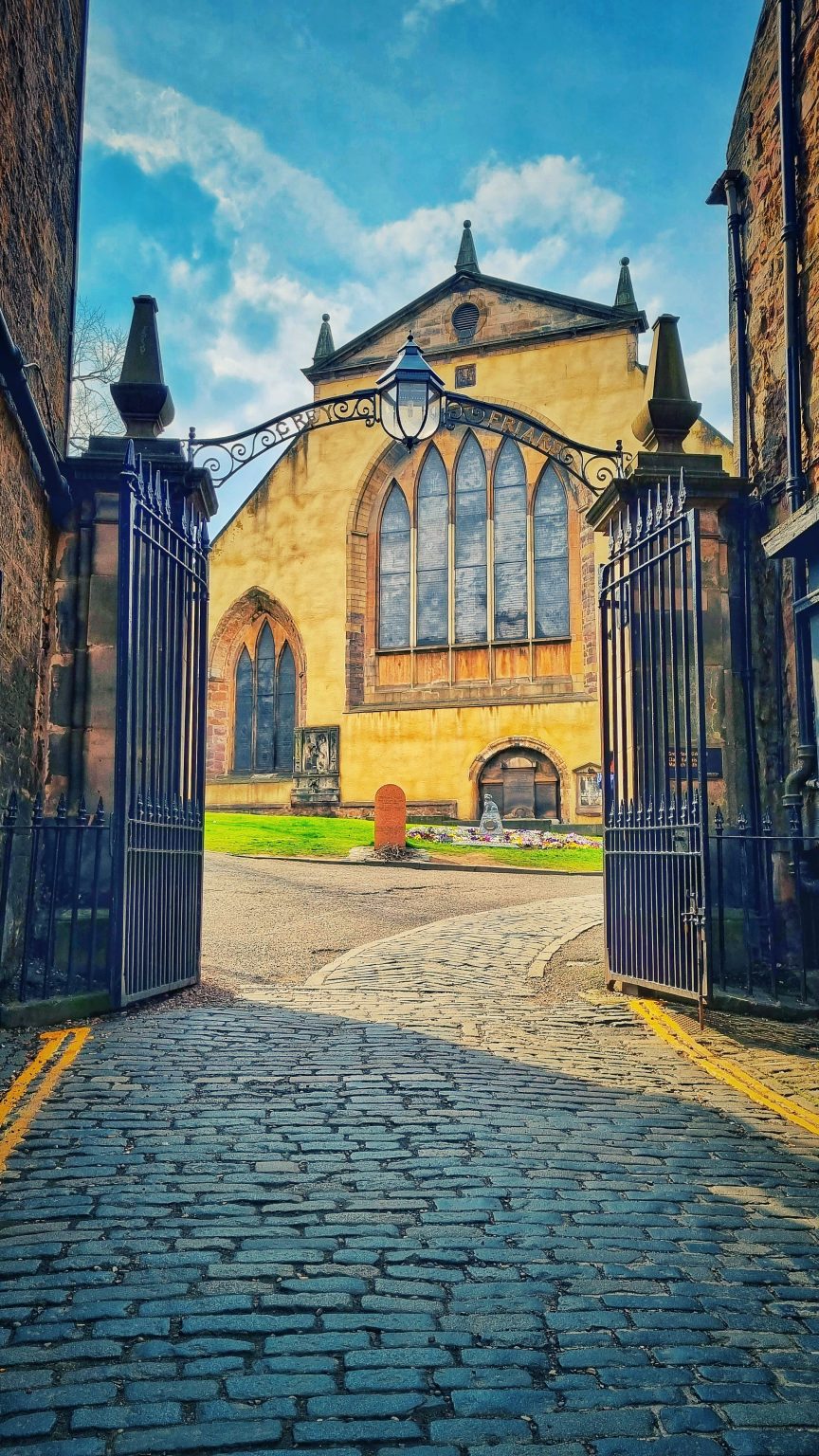 9. Holyrood Park
As we mentioned earlier in this article, Holyrood Park is located right next to Arthur's Seat so you can easily do both in one day. It is a beautiful area and if you time it right with the weather then you might even want to take a picnic for the day. You are often able to see geese and swans around this area too so it is perfect for any bird enthusiasts, photographers or nature lovers. You can choose to walk around the paths in the park or if you're too tired from walking up Arthur's Seat then you can easily just spend the day lazing away watching the world go by.
10. Royal Mile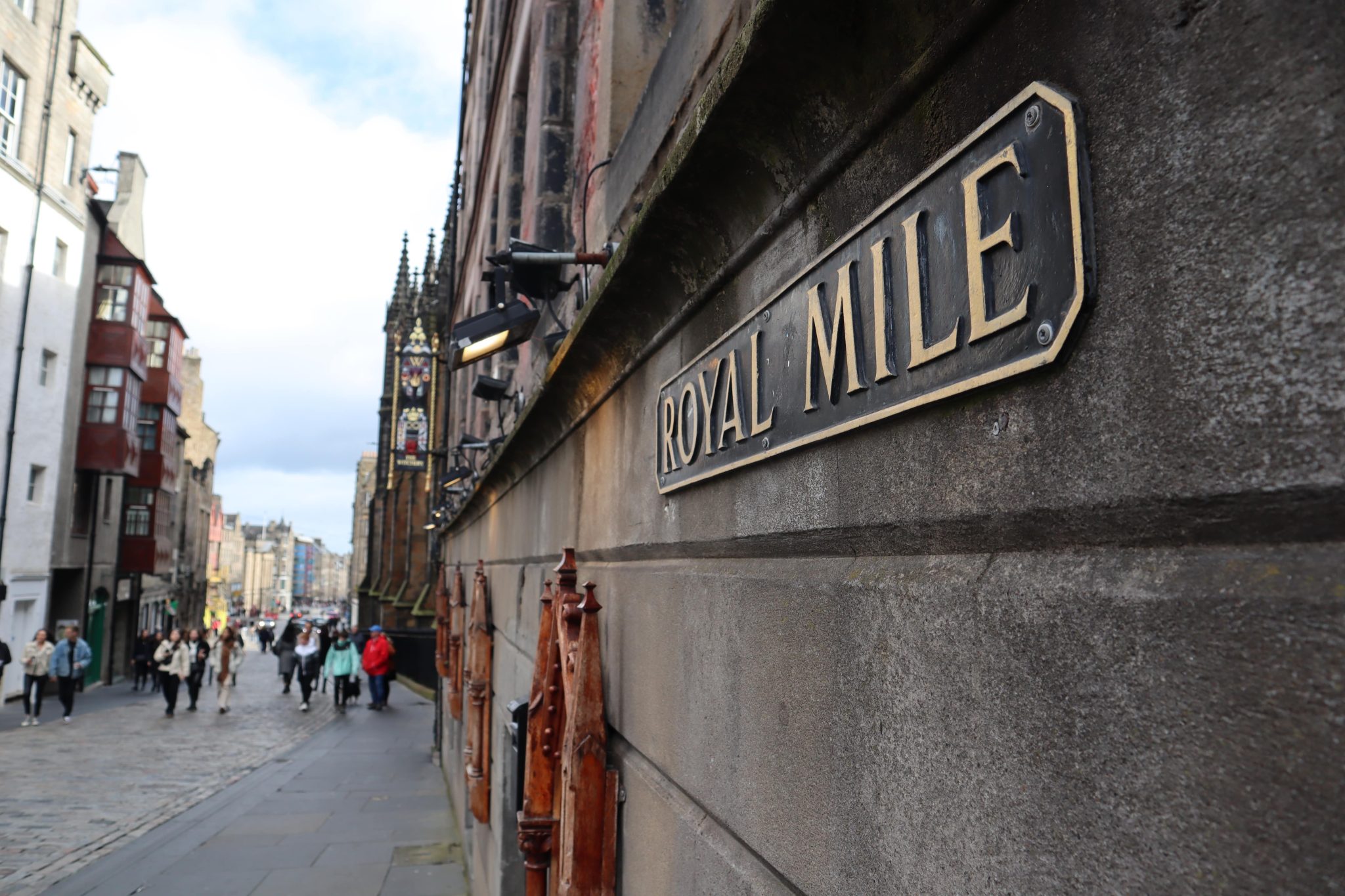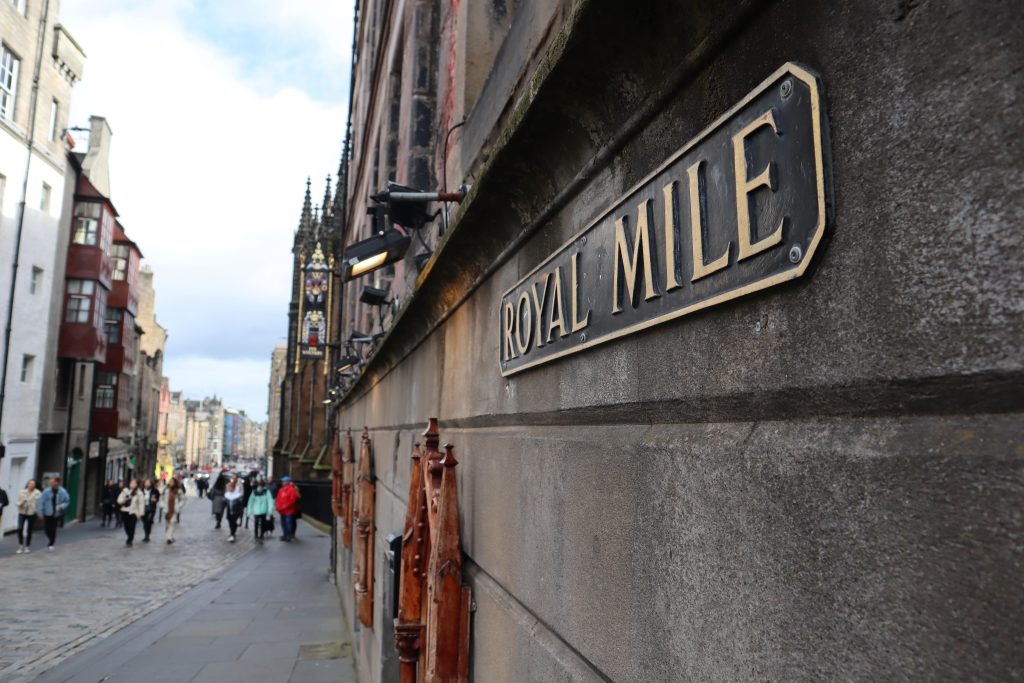 The Royal Mile is not actually a mile long believe it or not! It is a common misconception that it is a Scot's mile long but this is even longer than the English mile and has been abolished 3 times. However, it is a beautiful area to walk along and get some amazing photographs. There's often a lot going on down the Royal Mile and you will stumble across some great bars and pubs to stop off at.
11. Old Town Edinburgh
The Old Town itself is where you will find Edinburgh Castle, the Parliament Buildings, The National Museum of Scotland and St. Giles Cathedral. It is often a very busy part of Edinburgh! You will be able to just wander the streets and take it all in. If you do have the budget for it there are plenty of places to stop for a drink. Alternatively, you can pay to visit locations such as Surgeon's Hall Museum. There's often a lot going on and you will find during summer months many different street performers too!
12. Grassmarket
This is a great area of Edinburgh to visit because it has such an awesome atmosphere. You can walk along the infamous Victoria Street and get a photo of the colourful building. This area is always really busy! If you're looking to get photos without tons of tourists then make sure to visit very early in the morning. You will also find plenty of pubs to stop off at too. This includes The Wee Pub which is the smallest pub in Edinburgh. It is so small that it can be easy to miss. Look out for the big beach chair outside the front and it's next to that. This area is always buzzing! You will find plenty of photo opportunities as you wander down the street and come to the bottom of the Vennel Steps.
This is where most people will walk to the top and take a photo. There is also the Cold Town House which is well-known for it's scenic rooftop. If you're visiting during the summer or on hot weekends book a reservation in advance as they get full very quickly. However, if you're on a tight budget then it is enough to wander around the Grassmarket.
13. Dean Village
Another cheap thing to do in Edinburgh is to take a trip to Dean Village. You can walk there if you would rather but it is also easy to get a bus too. The buses are quite cheap in Edinburgh as well but just make sure to research the timetable in advance. The village is very quaint and has some beautiful views. It won't take you long to walk around this area but it is very picturesque. You can walk down the Water of Leith walkway afterwards to really get to know Edinburgh.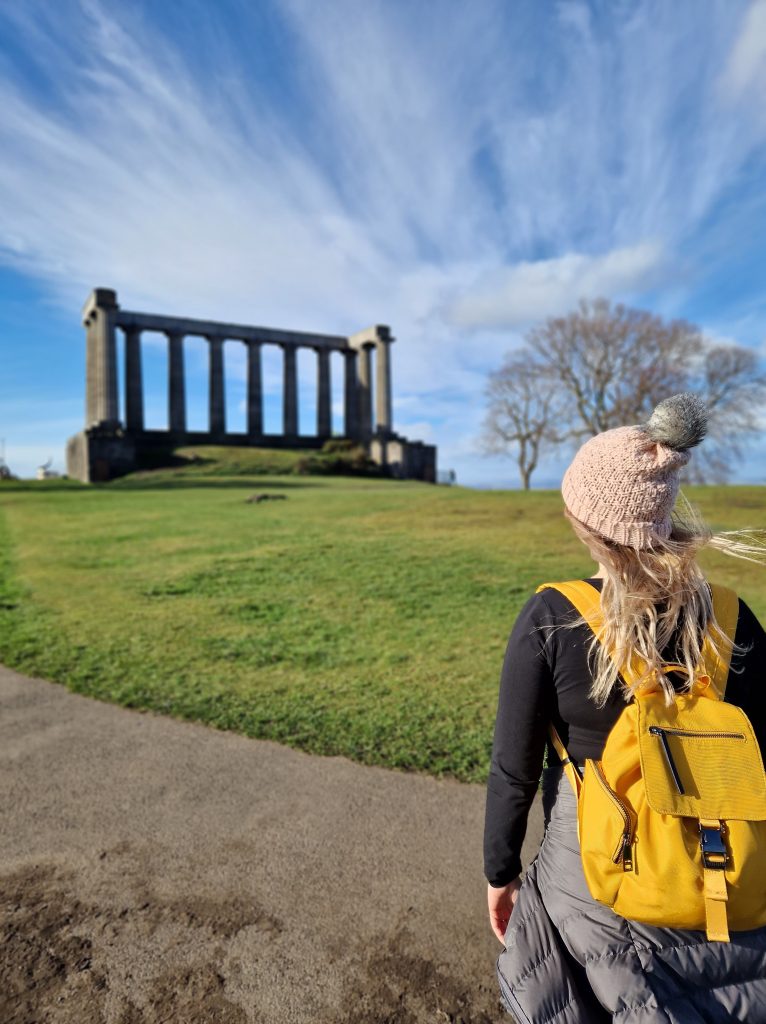 14. Calton Hill
If you enjoy walking and picturesque views then you also need to walk up the infamous Calton Hill. Similar to Arthur's Seat, you will get some incredible views of the city. It is not a particularly difficult walk either so it is great for anyone that doesn't enjoy walking as much. It is most popular for its collection of monuments once you reach the top of the hill. You will find the National Monument, The City's Observatory and the Nelson monument. This is a great place for getting all those snaps for Instagram. There are many different photo opportunities with a beautiful background.
15. Stockbridge
This is an upcoming area of Edinburgh and is mostly know for it's photos of travellers walking down Circus Lane. This beautiful street gives you great views of the clock tower with cobblestoned streets. It presents a village aesthetic even though it is just a couple minutes away from the city centre. This is a great area to wander and do some shopping at unique markets and stores. There are also some great places to stop for a spot of brunch here too!
16. Leith
Whilst this is a more expensive area of Edinburgh, walking around it is of course completely free. It's a little bit of a walk to get to Leith. If your feet are all tired out then don't forget that you can easily catch a bus. You will find plenty of seafood restaurants and can marvel at the size of the boats along the water. If you decide to stop for a while in Leith then why not try something unique? If you pop into The Ship Inn, they serve Bloody Mary Oyster Shots. It honestly doesn't get much more unique than that! Leave us a comment below if this is something you would try!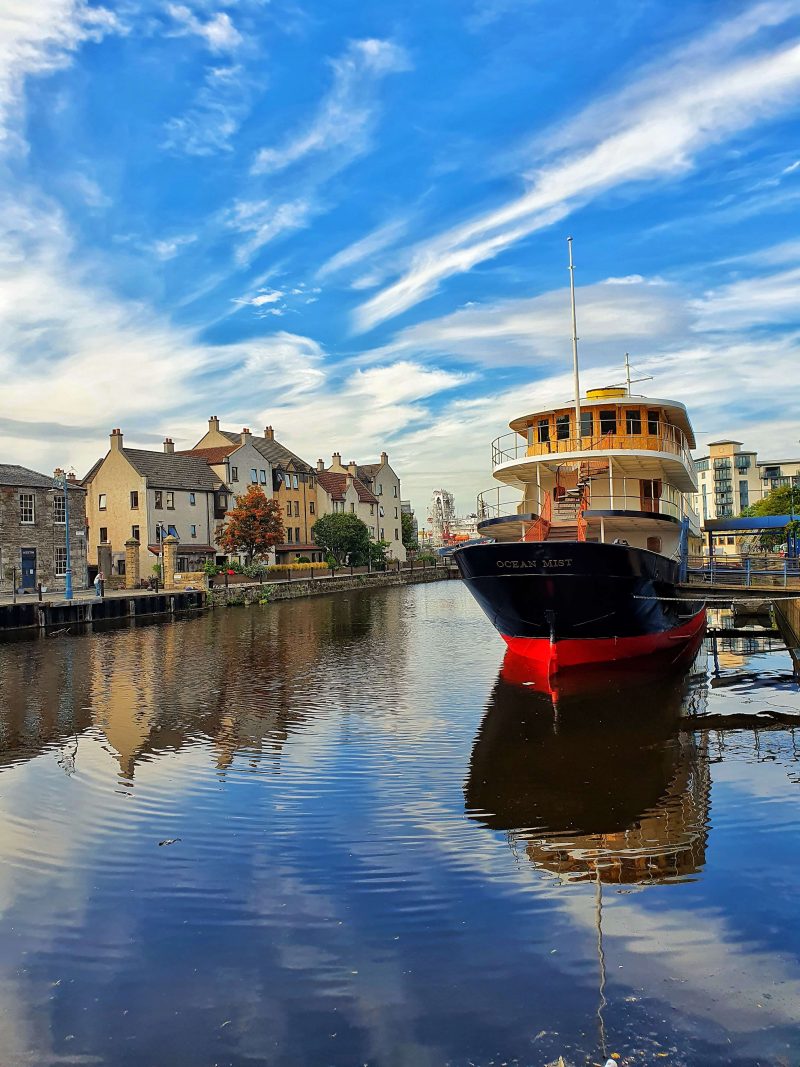 Whilst everything else we have provided in this list has been free, this is something that you will need to pay for. However, it is still one of the cheap things to do in Edinburgh. There are quite a few different companies that you can do this with and trust us you won't regret it. You will get to tour around the distillery and try the different whisky that is created there ranging in ages. As the Scots love a drink, this is definitely a perfect thing to do when you're in Edinburgh.
18. Edinburgh Vaults
Edinburgh is infamous for different areas that are considered as haunted especially as the city has so much history. If you're looking for things to do in the evening, why not try out an Edinburgh Ghost Tour? You can venture into the underground vaults and experience Edinburgh in a unique way. The Ghost tours often combine these as one. You definitely won't be disappointed if you want to look for a more spooky experience. This can be quite an eerie experience so it is great to do late at night. However, if you're wanting to capture better photos then there are plenty of opportunities to visit during the day.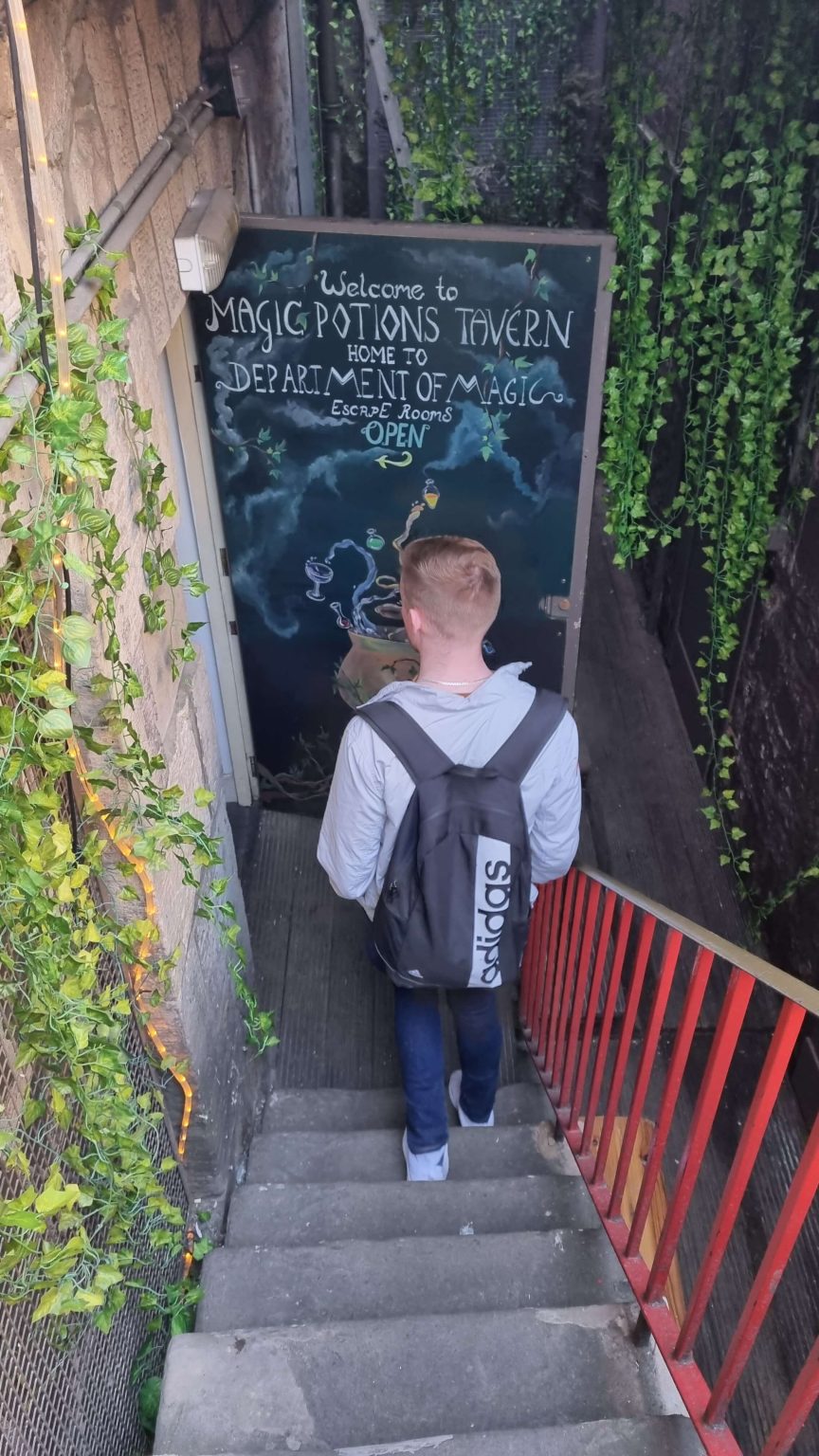 19. Escape Rooms
Like most cities, Edinburgh also has a multitude of escape rooms that you can take part in. They are pretty well priced for a few hours of good fun! There are different themed escape rooms and a great place to take the kids too. There's even one that is Harry Potter themed. This is situated at an underground tavern and can be a little tricky to find. Make sure you check your Google Maps! We've created an article here about our time at the Harry Potter escape room and cocktail making experience.
20. The Writer's Museum
This is another free museum that is pretty unique too. Edinburgh is famous for a number of different writers from Robert Burns, Robert Louis Stevenson and Sir Walter Scott. This is a perfect free museum for anyone that is interested in classic literature and can easily spend a few hours here. Makar's Court can be found next to the museum and you will find many different quotes from writers over the years.
On a Final Note…
As you can see, there are plenty of cheap things to do within Edinburgh. You really don't need to spend much money to visit this beautiful city. Even just wandering around different areas, you will be able to see so much. You will get a true feel for Edinburgh and its ever changing atmosphere. If you're planning to visit Edinburgh then don't forget to subscribe to our newsletter. You will get our FREE Ultimate Guide to Edinburgh straight to your inbox!
Love, Liam & Amy x
Save This For Later