Things To Do in Haddington
DISCLOSURE: This post may contain affiliate links. We only recommend products that we truly feel will bring value to our audience. If you click on a link and make a purchase, we may receive a small commission at no extra cost to you. These commissions go towards improving our blog and creating a better experience for you. We really appreciate your support!
Haddington is a quaint town not too far from Edinburgh and has plenty of things to do for tourists and locals. When most people visit Scotland, they tend to think of Edinburgh, Glasgow, Inverness and other major cities. However, not as many people go to explore what the small towns and cities have to offer. Haddington is by far a hidden gem within Scotland and a destination that should be on all tourists bucket lists.
You can walk down the cobbled streets and take a step back in time. The town has everything you need from a local butcher, bakery and even a cheese shop. The thing that we love the most about this town is the fact that most of the shops are independently run. You're supporting local businesses by purchasing from them. Take a break from the hustle and bustle of Edinburgh by visiting this quaint town. It has such a romantic aesthetic that it is the best location for our couple travellers. As it is also not as well-known, you will also find that it is not too expensive to stay there either.
Table of Contents
How to get there from Edinburgh
If you're planning to visit Haddington then the majority lies that you will be travelling from Edinburgh. The easiest way to get there is to travel by car. There are plenty of rental companies where you will be able to do this and it is definitely a good idea especially if you're planning to take part in the North Coast 500. You can search for cars with Economy Bookings on the form below.
Alternatively, the next best way to get there is by taking the bus. It will take you around 55 minutes to get there by bus which is not too long at all. Bus tickets usually cost around £2 per single ticket on each bus so it is not very expensive either. We promise that it is well worth the journey especially if you want to have some tranquillity and a break from the hustle and bustle in Edinburgh.
Visit the Cheese Lady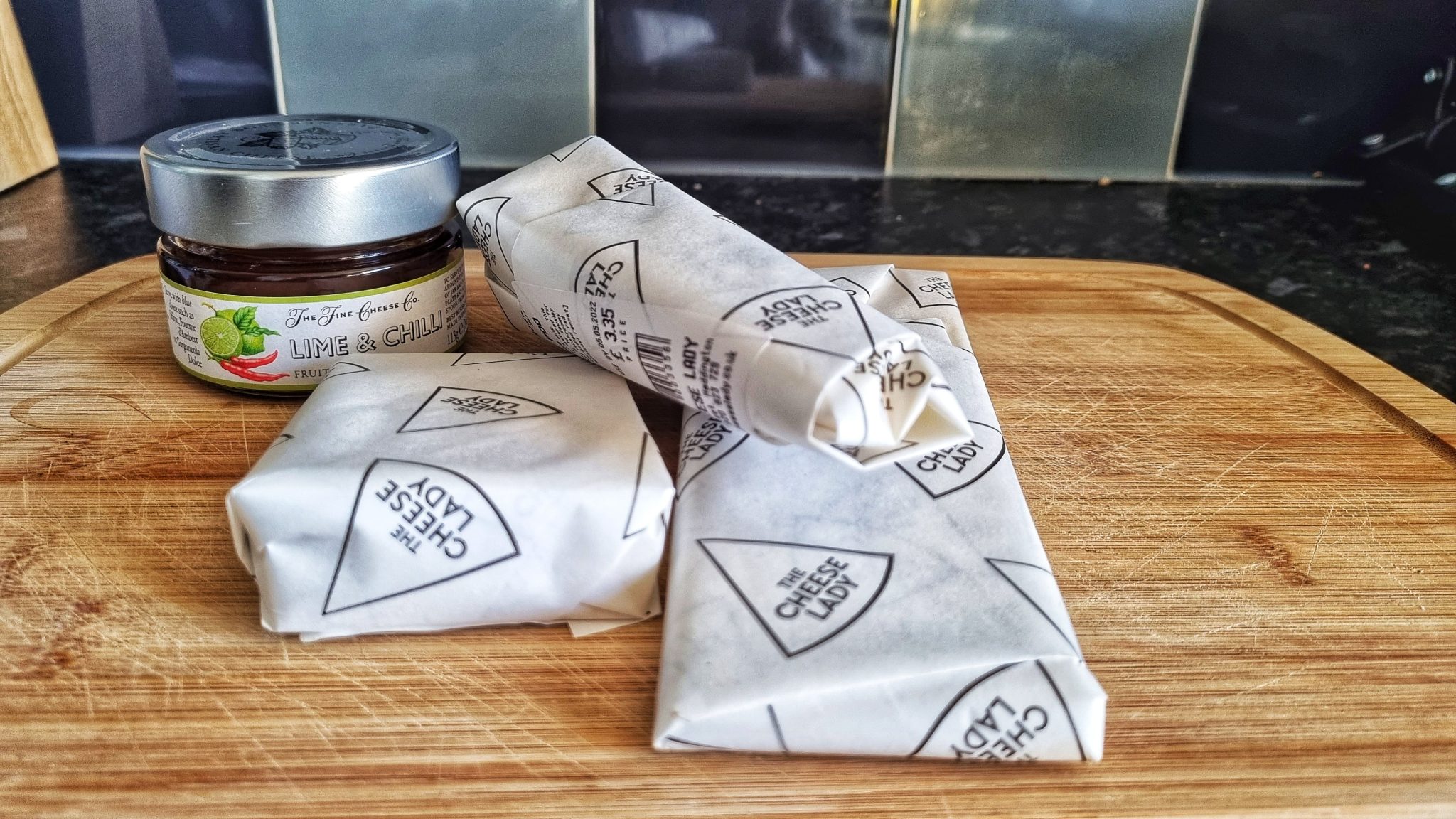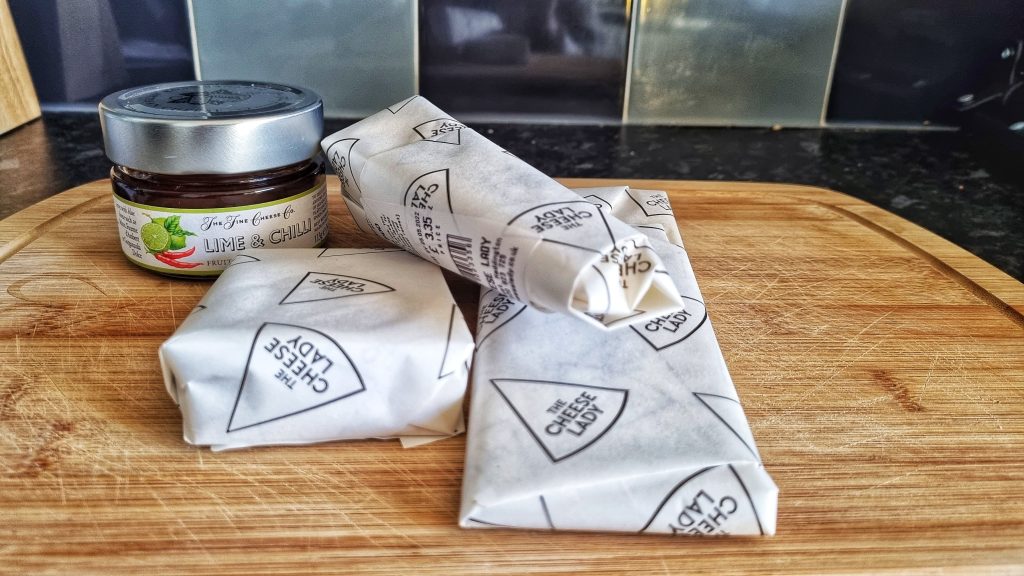 For anyone that is a cheese lover, this is the best place you can go to get some delights. The Cheese Lady has an incredible knowledge of what pairs well with each cheese. When we visited, we felt comfortable to ask plenty of questions as we are not as knowledgeable as we would like to be. You will be given a cheese menu of different options that she has on offer from cheddar, stilton, brie, soft and hard cheeses. You will be spoilt for choice! Our favourite part was choosing which condiments to go with them. The Cheese Lady gave us her expertise and helped us choose some unique jams to go with the cheese. If you're visiting Haddington then we would recommend stopping off here to stock up before heading to the River Tyne for a picnic.
Hopetoun Monument
Just outside of Haddington, you will be able to visit this inspiring monument near Byres Hill. The monument stands at 95 feet tall and offers panoramic views of the surrounding area. In particular, you will be able to catch some good views of the Firth of Fourth and the beautiful countryside. If you're a couple that enjoy going for walks in nature and experiencing beautiful viewpoints then this is definitely something you need to add onto your list.
Nungate Bridge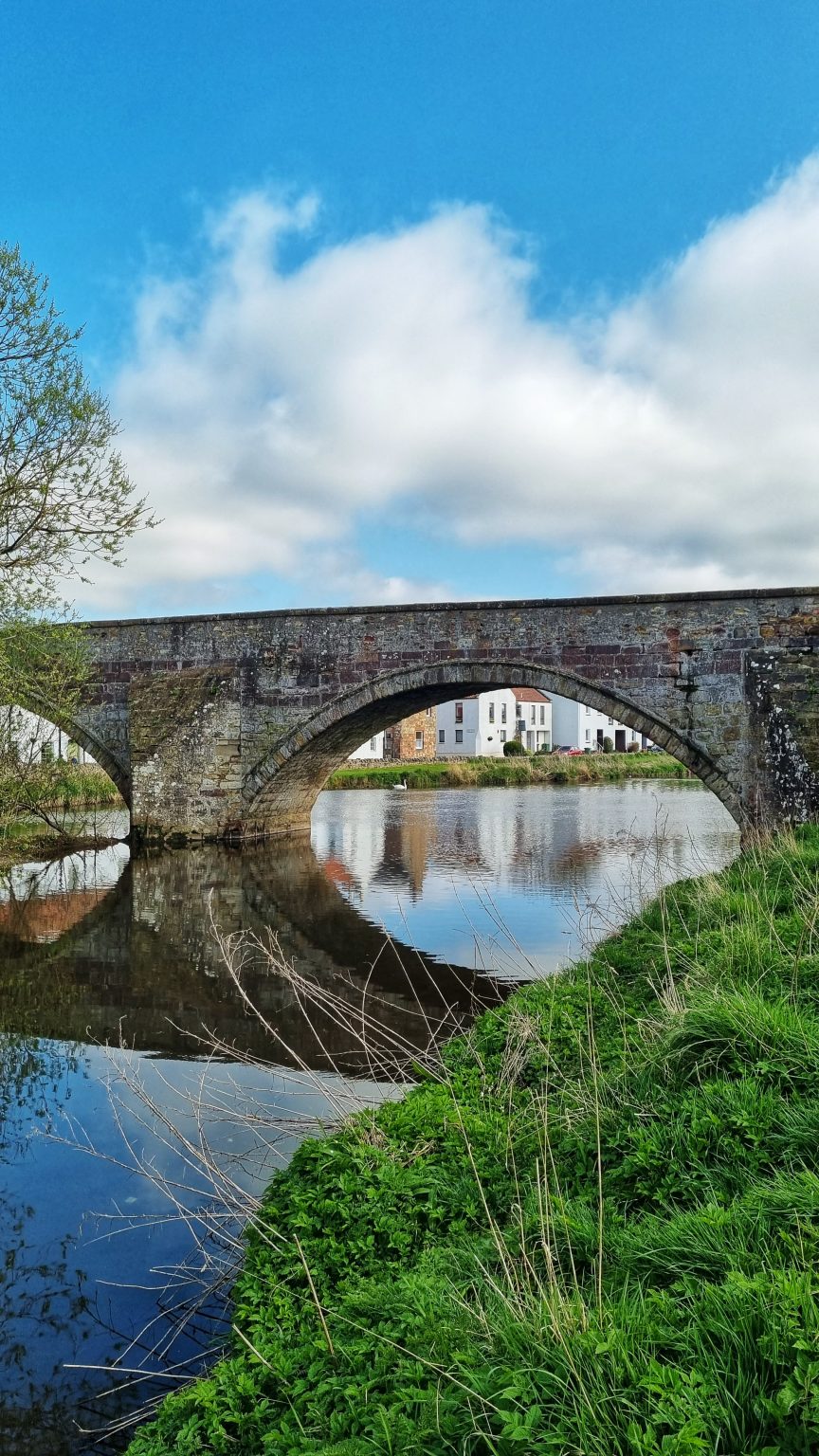 The first time we visited Haddington, it was a bit of a spontaneous journey and we had no idea what to expect. When we arrived, we stumbled across Nungate Bridge and it is such an incredibly beautiful area to wander around. The bridge itself is one of the oldest bridges in Scotland dating back to the 16th century. It is truly a gorgeous sight to see and you will be able to wander along the riverside taking in the views. You'll find swans swimming around this area so you can always get yourself set up near the riverside and enjoy a picnic watching the wildlife and the world go by.
Lennoxlove House
This beautiful estate is also located just outside of Haddington and is surrounded by woodland. Originally a castle known as Lethington Castle has been extended multiple times throughout the year. It is a great location for history and nature lovers. The house dates back to the 14th century and is truly a wonderful place to visit. The house has recently re-opened for tours which take place on Wednesday, Thursday and Sunday afternoons. The tour needs to be booked in advance by visiting the website below.
Book your tickets for Lennoxlove House
Haddington High Street
As we mentioned at the start of this post, the thing that we love the most about Haddington is that the town is full of independent shops. You will be able to spend a nice bit of time strolling through the high street and checking out the local shops. There are also plenty of restaurants, cafes and bars that you can visit. We absolutely love the Victorian Inn right in the centre of the town which offers both pub grub and Spanish tapas. The food was incredible and we really loved the vibe and especially looking at the historic photos of the inn too.
Pencraig Standing Stone
The standing stone is located just outside of Haddington with Trapain Law nearby. It can be found in the middle of the field and there are picnic benches just a couple minute walk away. You will also be able to park near here too if you've rented a car on your visit to Scotland. The stone itself stands at only around 3 metres tall with a few markings on it. There isn't a lot of information about the stones but it is suspected that it dates back to the Bronze Age. One of the things we like the most about this is the mystery behind the stones. Bring along a picnic and enjoy a nice romantic date here where you will be able to relax with some privacy.
St. Mary's Collegiate Church
Even though we have seen a lot of churches throughout our time travelling, this is a very beautiful one to visit. The grounds itself are really pretty to walk around especially during the spring when the trees are blossoming. Inside St. Mary's, the architecture is phenomenal with gorgeous stained glass and wide welcoming windows. It is located close to the centre of town so it makes for a good day out by visiting there and then stopping off at a local cafe. Make sure to check out the hours of service so that you are able to enter the church without disrupting any services.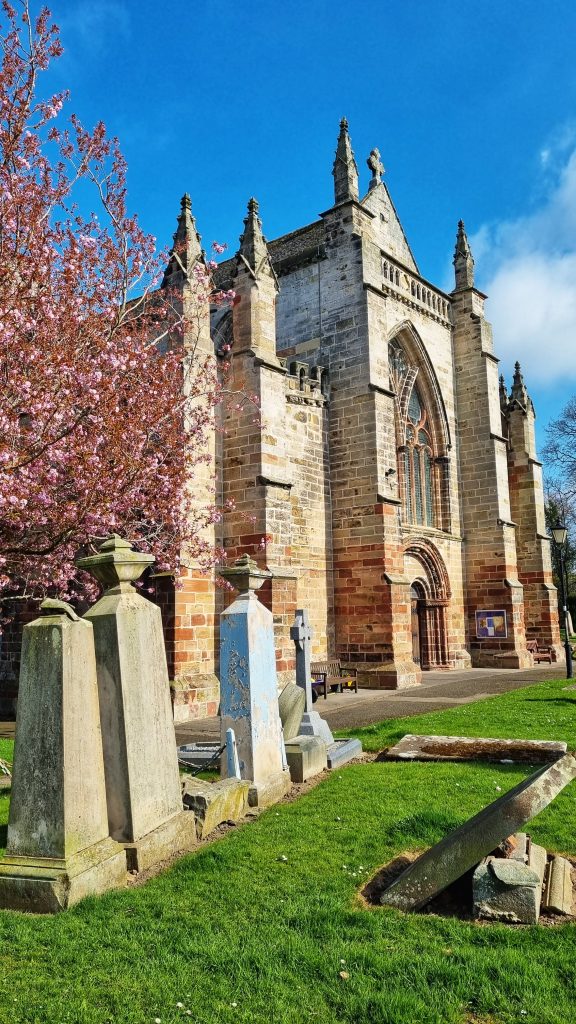 Chesters Hill Fort
This is also known as one of Scotland's best preserved forts dating back nearly 2,000 years ago. It is a beautiful area to wander round together and learn more about history. You can find the fort just North outside of Haddington so it is definitely well worth a visit if you're spending some time in the town. The area is a little bit secluded so you will need to either drive there or you can catch a bus from Haddington high street. As there is not much around the area, it may also be worth taking some food with you to enjoy on top of the fort.
Hailes Castle
Another great place to visit for anyone that has an interest in history is the Hailes Castle. It is a beautiful manor that dates back to the 1200's. You will find some great views of the River Tyne from this manor and enjoy walking around admiring the architecture. Who knew that close to Haddington there was so much history?!
Tyne River Walk
If you're looking for free things to do Haddington then wandering around the Tyne River is a perfect thing to do for anyone on a budget. The whole area is so beautiful and especially on a sunny day you will be able to capture some beautiful reflections in the water. If you want to, this is another great location for having a picnic too. As you walk along the river, you will be able to walk to Hailes Castle that we mentioned in the previous item to do. You will get to see plenty of wildlife along your route too such as swans, herons and ducks. You can view more about the route below:
Farmer's Market
On the last Sunday of every month, Haddington hosts its own Farmer's market. This is a great place to visit and pick yourself up some fresh fruit and vegetables. If you're staying in accommodation that has its own facilities to cook then this is where you need to go to get some fresh local produce. Even if you're not able to cook and pick up some food, it is still great to wander round and mix with the locals. It has an incredible atmosphere and you truly get to be amongst a tradition for the locals of Haddington.
Aberlady Nature Reserve
This is easily our favourite things to do near Haddington especially when the weather is nice. You will be able to wander through the greenery, enjoying the wildlife and tranquillity of the nature reserve. If you follow the trail round, you eventually come across the beach which actually reminds us of Dobby's beach in Harry Potter. The beach has beautiful golden sand and you would hardly believe that it is Scotland!
If you're wanting to spend some quality time with your partner then this is the place you need to go. You will often find that the area is not too busy and you will get to enjoy some quality time together. Why not take out a picnic and a bottle of wine and really enjoy the views? If the weather is on your side, you can take a dip in the sea whilst you're at it too. Even if you don't stay in Haddington but want to visit from Edinburgh, it is still well worth taking a trip out here for the day.
Walking along the River Tyne leads you in to lots of different places to explore, one of which is the Preston Mill. This is a must visit for anyone that is a big fan of Outlander as the mill was on the popular TV show. It is a truly beautiful area and you will find plenty of wildlife around here too including otters, kingfishers and herons.
We love visiting the mill purely because it just adds to how quaint Haddington really is and you can admire the simplicity of a life that once was. You will need to pay for entry to the mill which is £7.50 per adult and you will be able to book this on the link below. The mill is only open Thursday – Monday between the months of April to October so make sure that you plan your visit well with the opening times to save disappointment.
Make Sure To Stop By
Haddington is an incredibly peaceful town with a lot more to offer than most people realise. It holds so much history, tradition and picturesque views that it is a wonder why it is not more popular to visit. The best part about Haddington is that because most tourists don't know how much it has to offer, you will get to enjoy it in peace. That is the beauty of this quaint town is that there is so much nature and wildlife to enjoy nearby that it is perfect that it is still peaceful.
There are plenty of quirky pubs and restaurants to visit so we would recommend spending a day or two here to really get to enjoy everything there is to see and do. As some of the things to do are just outside of Haddington, you would need a little extra travelling time but it is the closest base for you to visit all the historic attractions. We have always really loved spending time here and we know that you will too. We really hope you enjoyed our guide to Haddington and it's given you some new inspiration for your next trip to Scotland. If you take time out to visit Haddington then make sure to comment below what your favourite part was!
Love, Amy & Liam x