Places to Visit in Ipswich
DISCLOSURE: This post may contain affiliate links. We only recommend products that we truly feel will bring value to our audience. If you click on a link and make a purchase, we may receive a small commission at no extra cost to you. These commissions go towards improving our blog and creating a better experience for you. We really appreciate your support!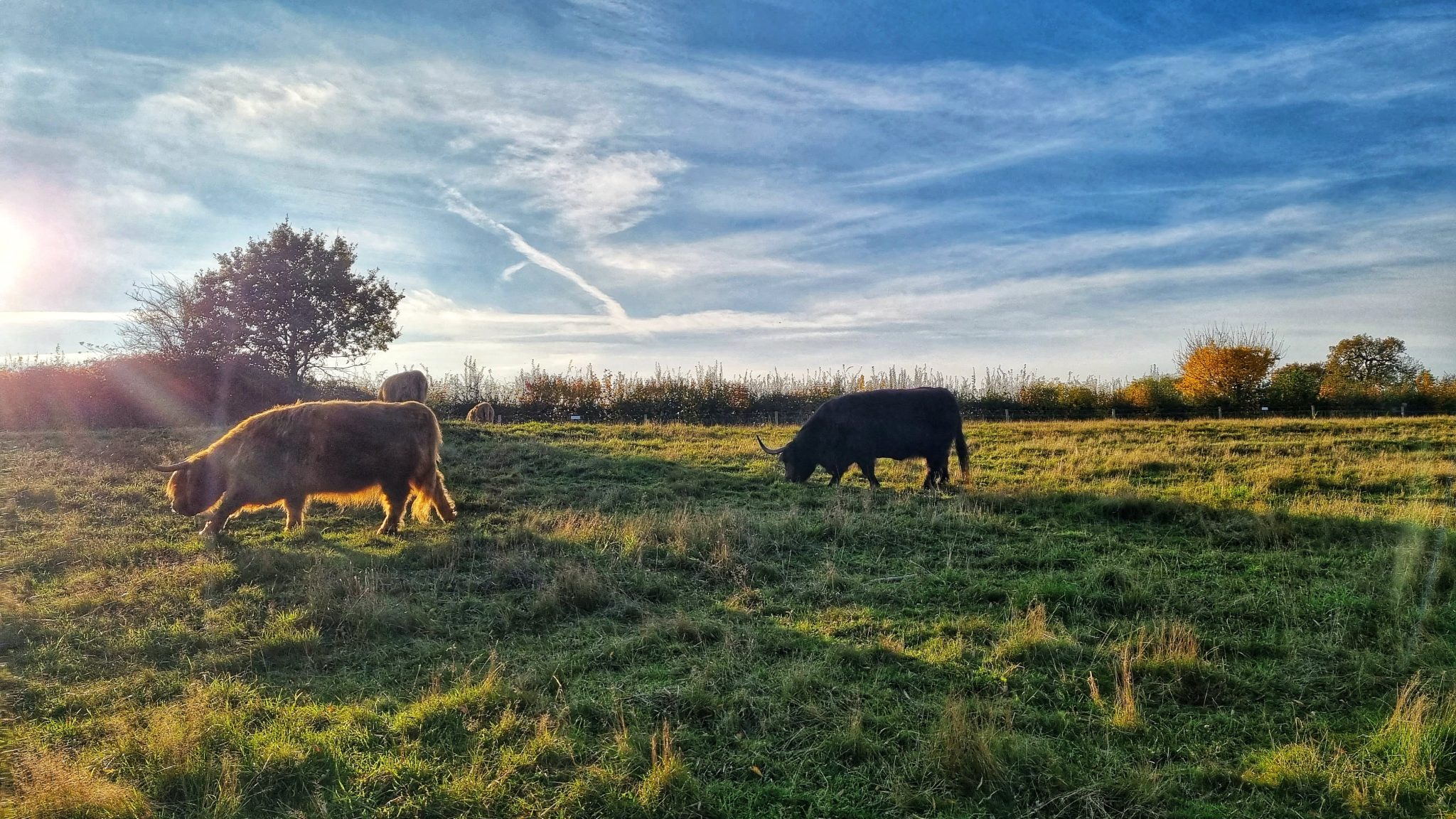 Ipswich is a place that doesn't gets mentioned very much other than those that live nearby. However, it has some really beautiful places to visit and things to do. We have compiled a list of different places to visit in Ipswich or around the area that you should do.
Table of Contents
1. Ipswich Waterfront
One of the most obvious places to go to whilst you visit Ipswich is to take a wander down the waterfront. You can catch so many beautiful views down here, marvel at the stunning boats across the marina and often get to see the swans cruising by. You can even stop down some of the bars like The Bistro, Isaacs or even Cult which is a student bar and watch the sunset. If you head down the waterfront long enough you will also be able to check out Noah's Ark which is an exhibit that opened not long ago and perfect for families with young children.
2. Rushmere Golf Club / Nature Park
This sounds like a little bit of a bizarre suggestion. If you want to get yourself immersed in nature then this is one of the best places to visit on your trip to Ipswich. Rushmere is a larger complex than it first appears. When you walk through the first section, you will come across the golf course. Make sure you keep an eye out for any balls that will come flying your way. However, if you keep following it round, you will eventually come into a nature park. You may encounter wildlife and enjoy a peaceful walk. The site did become more popular within Ipswich during Covid so this can vary but it's really such a lovely walk round and you can even find some fields where you can stop for a picnic.
3. Christchurch Park
This was the first public park that opened in Ipswich in 1895. The park itself features a children's play area, tennis courts, refreshment kiosks, and public toilets. It can get quite busy during the summer months but it is a nice walk around and plenty of space for the kids to run around. It is always worth checking into Christchurch Park before you visit as especially during the summer, the park can host different events including concerts and outdoor cinema showings. You can find maps of the different routes you can walk on the Ipswich Government website here.
4. New Wolsey
This is a local theatre for Ipswich and you can often find great shows to watch for low costs. You will find shows that will cater to all ages. There are some shows that are specifically for children and they even run workshops too. You will also find shows that you would typically find in London like Kinky Boots and The Importance of Being Earnest. You can also take part in the Jazz Nights that they put on too. More information can be found on their upcoming shows here.
5. Portman Road
You will find a lot of football crazed fans across England, never mind just in Ipswich. The atmosphere is usually very good and you'll often find that the football fans will flock down to the waterfront for drinks after the match to either nurse their wounds or celebrate a win! If there isn't a game on during your visit then you can always take part in a stadium tour. You can check out if Ipswich are playing during your visit here.
6. Jimmy's Farm
This is such an awesome day out when you're visiting Ipswich with plenty of fun-filled activities for adults and kids. You can visit the farm and see around 80+ different breeds and species including zebras, crocodiles, capybaras, etc. There is also plenty of play areas for children where they can even build their own den or explore the dinosaur park. You can even book in for your own private animal experience! On top of that you can visit Jimmy's restaurant and café where the food is absolutely incredible and is set inside a 200 year old barn! There are plenty of events throughout the year at the farm and it is always worth having a little look through Jimmy's shop at the local produce too. You can check out the events that are on throughout the year here.
7. Alton Water
Alton Water is just outside of Ipswich but it is an incredible way to immerse yourself into Suffolk wildlife. There is 400 acres of land and you can easily spend the whole day here. You'll even find a campsite so you can spend the whole night if you would like to. There is availability for you to go fishing and take part in a variety of water sports. It truly is a stunning spot to spend your time and fun for all the family. You can check out their special events on their website.
8. Regent Theatre
This is a larger theatre than the New Wolsey and you will often find shows, concerts and comedy events available here. There are also plenty of workshops, studio tours and experiences available too. It is a good night out and the tickets aren't usually too expensive (depending on what you want to go and see) so it is well worth a visit. Check out what is on here.
9. Arcade / Bowling / Cinema
Fancy a bit more of a relaxing day? Within Ipswich town, you will find inside the Buttermarket Centre, on the top floor, there is an arcade, cinema and bowling alleys. This is something that is perfect for adults or family. If you're visiting as just adults, you'll be pleased to know that the drinks are quite cheaper at the SuperBowl as well! There is also a Ninja Tag Active course which is an assault course arena and the crazy club which is a soft play area. You can find multiple deals and events that are running on their website.
10. Holywells Park
Unsurprisingly, we had to include yet another park to visit in Ipswich. There are so many dotted around the town. Holywells Park has 28 hectares of land so it is a large complex. It is perfect to wander around with friends, family or even on your own for some personal time. It has 2 listed buildings on site and is country wildlife park and conservation area. There is a children's play area and also a café that serves brunch, lunch, afternoon tea and snacks. You can find more information on the park here.
We bet that you're surprised that there is so many nature places to visit around Ipswich. It's not somewhere that is mentioned often but there are so many beautiful trails and a lot of kid-friendly activities. Amy lived in Ipswich for a number of years so if you ever want any further recommendations don't hesitate to contact us on our contact page. Also, be sure to tag us in those Waterfront photos on IG. No matter how many times we see pictures down there, they are always different and equally beautiful.
Love, Amy & Liam x