Travelling Alone to Mexico
DISCLOSURE: This post may contain affiliate links. We only recommend products that we truly feel will bring value to our audience. If you click on a link and make a purchase, we may receive a small commission at no extra cost to you. These commissions go towards improving our blog and creating a better experience for you. We really appreciate your support!
Travelling alone to Mexico is one of the most amazing experiences that you could have. Mexico itself has plenty of culture, great food and of course lots of tequila. Although, when you're planning your trip to this beautiful country, you will hear a lot of people's opinions especially in terms of safety. Some people think that Mexico is a really dangerous country to visit and that you should avoid it. Well, that's what most of our friends and family said before we travelled there anyway. We are here to reassure you that is really not the case.
You will meet some incredibly friendly locals who will be happy to help and show you their country. It is true that there are some areas of Mexico that is not the safest especially for female travellers. However, we think that this applies for a lot of countries. Nearly every country you go to, there are areas that you should avoid because they are not safe. Mexico is no different! We've created this guide to show you the best places to travel alone when you're in Mexico and also where to stay. We've also included some general safety tips to bear in mind when you're visiting.
When you visit Mexico, don't let what other people say frighten you. It is an incredibly country with so much beauty and some awesome people. Enjoy the experience and learn as much as you can about their culture and history. You will be blown away!
Table of Contents
Best Destinations for Solo Travellers & Where to Stay
Cancun
Cancun is one of the best places that you can visit when travelling alone to Mexico. The reason for this is that you will find a lot of other travellers in this area. Cancun is not by any means, the 'real' Mexico as it has been severely Americanised now. However, it is a good place to visit to have a taster of Mexico and a party. Of course, you need experience the incredible Chichen Itza and plenty of cenotes. You will find that there are many different tours that operate within Cancun taking you on a day trip to see Chichen Itza, some cenotes and Valladoid. If you're not wanting to visit Cancun then Merida is another incredible option that we would recommend.
Try to stay in the Hotel Zone if you can because everything you need will be at your fingertips. There isn't much to do in Cancun itself so its worth trying to stay near here to be around other travellers and enjoy the amenities. We stayed in Mayan Monkey Party Hostel which we would fully recommend. What we love about this hostel is that aim themselves towards solo travellers meeting people. They host regular events to help travellers mingle with each other. There is a swimming pool and the hostel also overlooks the lagoon so you may just be able to spot a crocodile in the waters. Even though it is a party hostel, the rooms themselves tend to be very quiet and kept away from the busier, louder areas.
Book Mayan Monkey Cancun Hostel Here!
P.S Cancun is one of the BEST places in Mexico to enjoy a party! The atmosphere is unlike any other. Try to plan your solo travels around the same time as spring break in Cancun. You will meet so many awesome people and have a blast!
Isla Mujeres
From Cancun, you will be able to get a boat over to a small island called Isla Mujeres translating to the island of women. This is Amy's favourite destination in Mexico because the island is an absolute paradise. We've created an itinerary for anyone planning to visit Isla Mujeres which you can view here.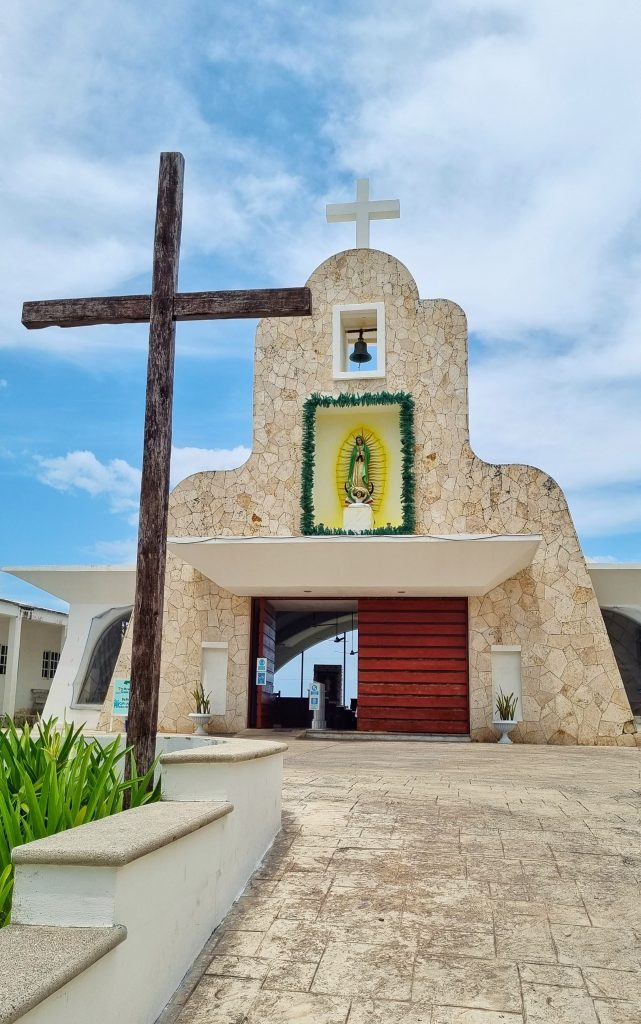 One of the best things to do when you're visiting is go snorkelling with whale sharks. It is a once in a lifetime experience and amazing to see these creatures underwater feeding on the plankton from the surface. There are many different tour companies that offer this. Another great thing to do when you're on the island is visit MUSA, the underwater museum. You can also do this whilst you're in Cancun but as there are different sights to the museum, you can often get to experience a new area by doing this in Isla Mujeres. Make sure you rent a golf cart when you're on the island as it is the most popular way for everyone to get around.
We have quite a few recommendations of places to stay on Isla Mujeres as we've stayed in a few different hotels and hostels during our time there. If you're looking for a hostel then we would recommend either the Selina Poc Na Isla Mujeres or the Nomads Beach Hostel & Hotel. However, if you do like a little more privacy then a great place to stay is Sea Hawk Diver Suites. This is especially if you're planning to do a couple of diving trips with them as you will literally be able to roll out of bed and walk down the stairs to start your day. All these options are great choices for solo travellers as they are safe, secure and incredibly friendly.
Check Out Nomads Beach Hostel & Hotel!
Book Selina Poc Na Isla Mujeres!
Puerto Escondido
This was not a personal favourite but we can certainly see the appeal for solo travellers. Around Puerto Escondido, Mazunte and Zipolite you will find plenty of solo travellers. These areas tend to attract a more bohemian and surfer vibes. These are great spots if you're planning to do some surfing as you will be able to rent equipment cheaply and there is definitely some great currents to try it on. The waves were particularly strong when we visited so we're not sure we would recommend for surfing beginners.
There are many great beaches to relax and enjoy the beautiful Mexican sunshine. By night, you will be able to enjoy these beaches in a different way, by partying! Puerto Escondido is infamous for its insane beach parties. If this is your scene then we would definitely recommend Puerto Escondido to you.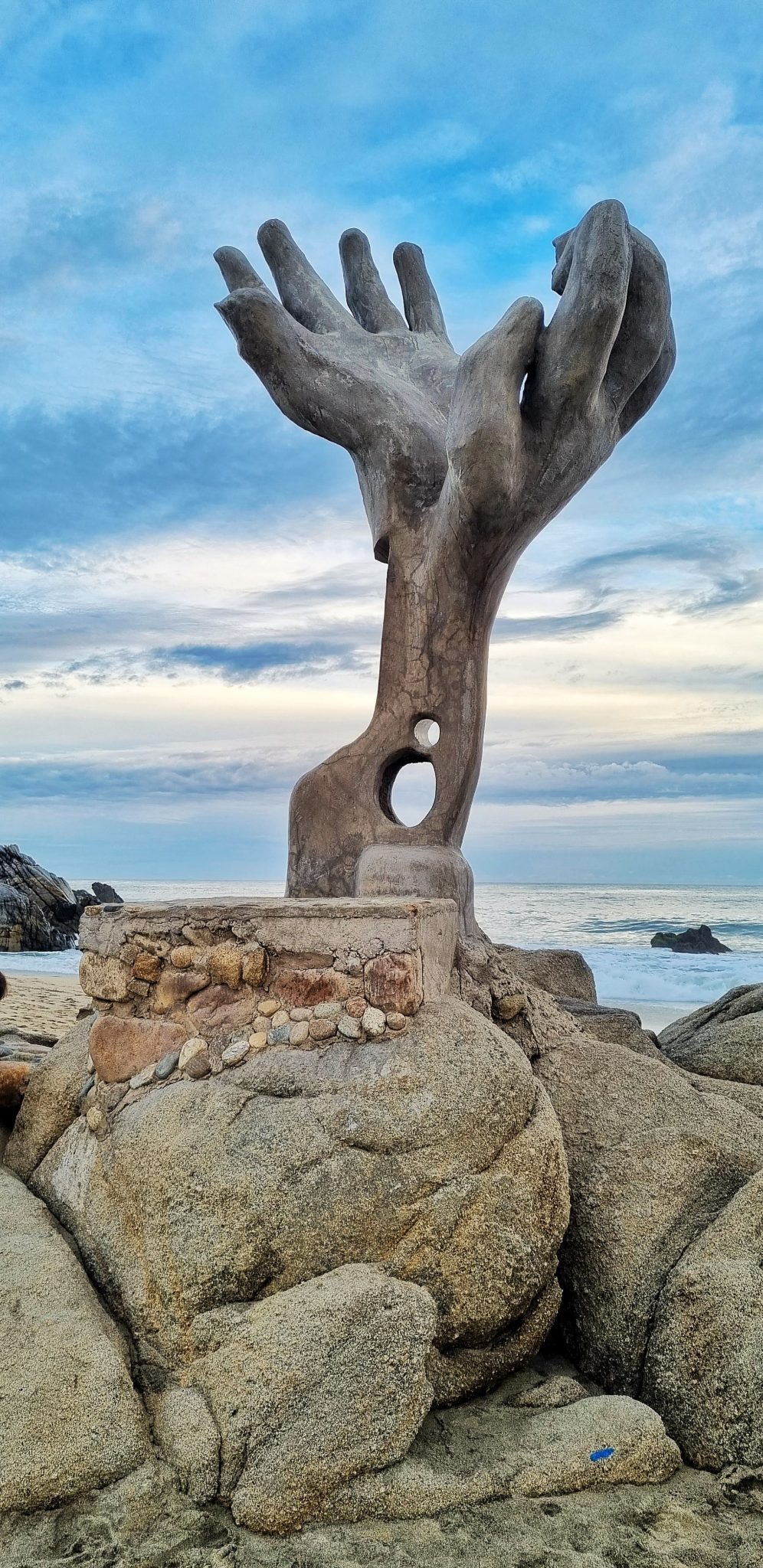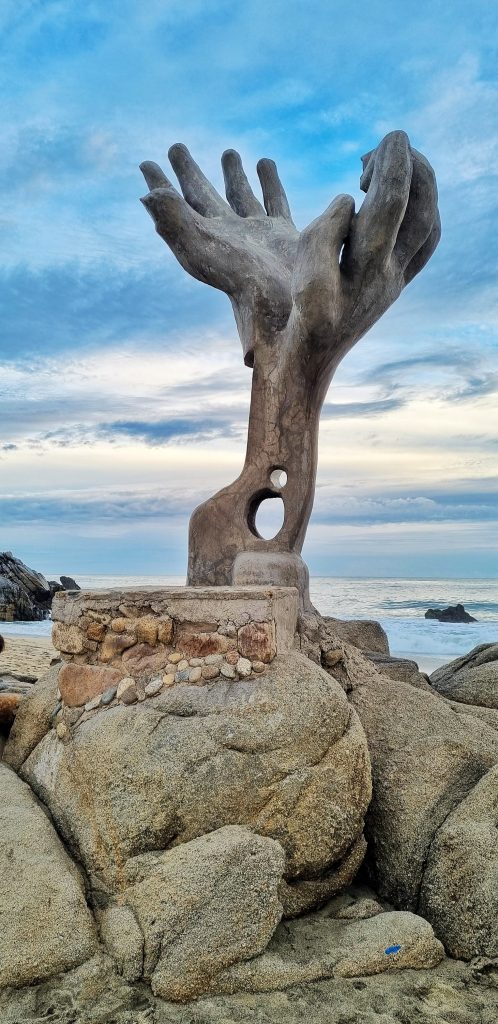 In honesty, we had a bit of a hard time with one of the hostels there so when choosing accommodation make sure that you check the reviews thoroughly. We stayed in one hostel that was not cleaned at all and after one night we checked out and moved to a hotel despite it costing a fair amount. However, the hostel that we wanted to stay in and had great recommendations from everyone we met was fully booked at the time. Try to book in advance and stay at either La Escondida Puerto Dreams or Straw Hat Surf Hostel & Bar as they have both come highly recommended to us.
Book La Escondida Puerto Dreams Now!
Mexico City
You cannot visit Mexico without going to it's capital, Mexico City, otherwise known as CDMX. Often when you visit capital cities, you will come away severely disappointed that it didn't live up to it's expectation. We can guarantee that this will not be the case with CDMX. It is an incredible city with plenty of things to do around it.
You will be able to take a trip to the pyramids, that is if you're not already sick of Mayan ruins! Just kidding but really they are well worth the visit. The only downfall is that even throughout the whole area, you will constantly be offered souvenirs at all points. For us, that is the only thing that is a little bit of a let down. If you've always wanted to watch wrestling then CDMX is definitely the place to do it. You will be able to get tickets to Lucha Libre and it will not disappoint. There are also plenty of museums, statues and viewpoints that you can visit around the city. Let's not forget the insane amount of choice that you will have for Mexican food.
In our opinion, Mexico City really is a must visit for any solo traveller. There are plenty of great hostels that are geared towards solo travellers. The one that we would recommend is Casa Pepe because they run so many different events that are great for solo travellers to get involved in. If you're travelling alone in Mexico then it is always great to meet some new friends along the way. Casa Pepe even runs its own walking tour so that you can get to know the city before venturing out on your own. Not to forget that everyday they have a happy hour where you pay 50 MXP for all you can drink of margaritas and beer for the hour.
Tulum
Another place that we would recommend is Tulum. If you've done any research on Mexico you've no doubt heard of it already. It was not a favourite in our opinion but that is mostly because of the cost of everything there. Tulum is a beautiful place but it is very expensive. If you have the money though then you will have no problems travelling solo here. It has become very Americanised so you will find that you're mostly surrounded around people from other countries than Mexicans. You will especially find a lot of Americans on Spring Break here as it is the ultimate party destination.
There are a lot of cenotes and temples that you will be able to visit around Tulum though if you prefer sightseeing than partying like us. There are many different hidden gems in Tulum too so make sure to step off the beaten track. You can also travel to Chichen Itza from here as well. It is definitely worth looking at arranging a tour if you're not planning to visit Cancun or Merida.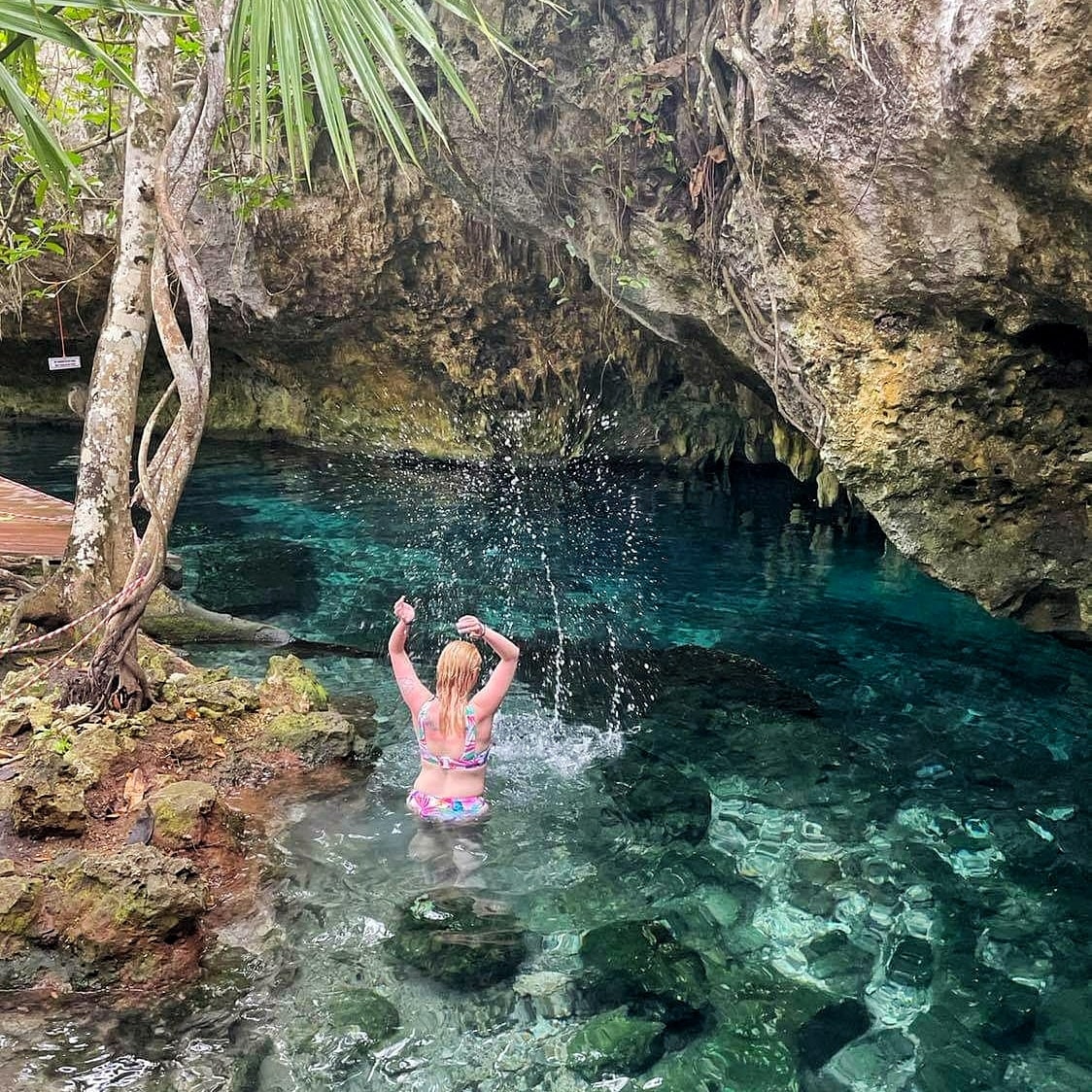 If you're visiting Tulum then you might as well go all out and stay somewhere extra beautiful on the beach. We recommend staying at Alquimia Hotel Boutique as it is a really beautiful unique place to stay and the best part is that it is right on the beach. Imagine waking up in the morning, opening your curtains and walking straight out onto the beach!
Safety Tips for Travelling Alone in Mexico
Keep belongings safe & on you
When you're travelling around Mexico, like any other country, make sure that you keep your belongings safe and on you at all times. Nearly every country you visit, there will be people that don't have the best intentions. Don't leave yourself open to be a victim to pickpocketing or any travel scams. We find that the best way to do this is by keeping your backpack on the front of your body so that you can see it at all times. It is also worth investing in a money belt so that you can keep cash stored away.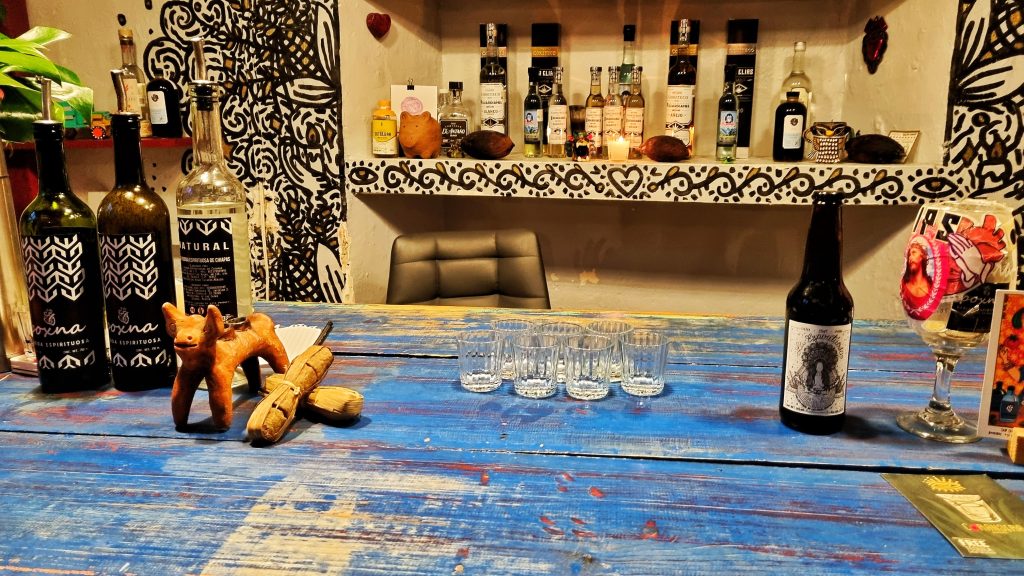 Avoid Getting Drunk
We know that this tip sounds boring! If you're travelling on your own, you really need to make sure that you keep your wits about you. Whether you are in Mexico or not, make sure that you are careful with alcohol. You never know if there is someone around that will have bad intentions. That doesn't mean don't drink the entire time that you're travelling. Just that you need to keep yourself at a good level and able to make good decisions.
Never Reveal Personal Information
Locals and tourists alike often like talking to new people. Often during these conversations, you will be asked questions that may seem harmless such as 'where are you staying?', 'where do you live?', 'are you travelling on your own?'. It is best to be overcautious in these scenarios and avoid giving out any personal information as much as possible. Especially if you're a female traveller, try to avoid letting anyone know that you're on your own. This can make you a target for certain people. One of the things Amy liked about staying in Isla Mujeres is that when she was staying at Sea Hawk Divers, there was security outside the hotel at all times. It wasn't necessarily needed but it did definitely make her feel much safer.
Don't Buy Drugs
This might seem an obvious tip to some of our readers but for others, buying drugs in Mexico may seem appealing. It will come as no surprise that the cartel are heavily involved with drugs throughout Mexico. Messing with the wrong person really is not worth your time or your life. Most of the trouble that happens in Mexico is caused by drugs. Just be safe and avoid this where possible. Not only that but try to not put yourself in a situation where you're not able to make decisions and may lose your inhibitions.
Avoid The Police Where Possible
Some police within Mexico are incredibly corrupt so try to avoid them as much as possible. Drinking in the streets in CDMX is not allowed. Don't attract any unwanted attention from the police by doing this. If you have done something wrong and get stopped by the police then it is very possible that you may need to pay a bribe to prevent any trouble. We've also had situations where people have done nothing wrong and been stopped by the police. Just stay clear and keep yourself out of trouble.
Take Cash With You
Not everywhere in Mexico takes card so make sure that you carry cash where you can. Don't carry all of your cash at once. Try to leave some at your hotel room so that if anyone pickpockets you or have to pay a bribe then you don't lose all your money. In areas such as Cancun, Tulum and Isla Mujeres, a lot of places will accept USD but it worth taking MXP with you instead. You don't want any sneaky charges any additional fees for the seller to convert the money. In these areas, the locals have to pay a lot to exchange it into MXP. They are often very appreciative when you have MXP to pay with instead.
Research Areas To Go and Avoid
Anywhere you visit, there are going to be places that are great to visit and incredibly safe and there will be others that you need to avoid at all costs. Mexico is no different in this respect and we would recommend you doing comprehensive research before visiting. There are some areas that are not safe for tourists to visit due to violence. If there are recommendations not to visit then make sure that you heed the warning.
Stay in Hostels
When you're travelling alone, some of the best experiences you can have will be with people you met in hostels. Especially for solo travellers, this is a great way to meet people and step outside of your comfort zone. We would recommend trying to make friends at hostels so that you can go on trips together. You know what they say, 'safety in numbers.' This doesn't mean that you need to stay together the entire time. However, it is always good to have people with you to share these experiences. Not just that but take some photos for each other too! Hostels are great places to stay so don't listen to everything you hear about them until you've tried a few yourself!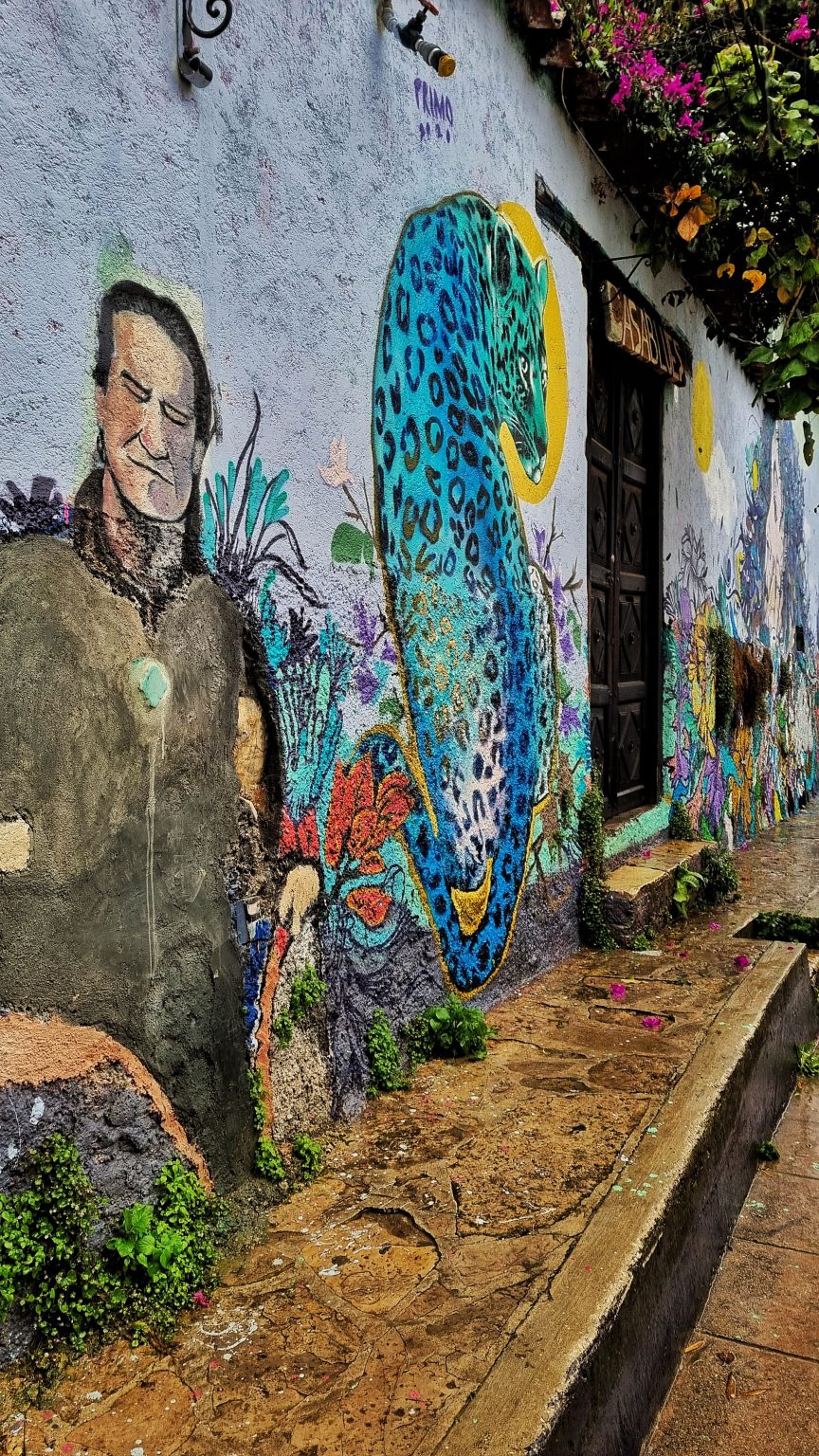 Use Trusted Cabs / Ubers
This is similar for any country that you visit but before heading to Mexico, make sure that you research the taxis that you can trust. There will usually be one taxi company that is trusted and safe to use. Before you get in a taxi, confirm the cost of the trip first of all. This is the same with Ubers, check the details before you get into a car and that it matches the number plate.
ADO Buses
These buses are a great way to get around in Mexico and for the most part they are very safe. If you're travelling to different areas in the country then this is the best way to do so. The prices are fair and it is rare that you will have any trouble on the bus. Put any large suitcase or rucksack in the compartment in the bus and then keep any valuables on you at all times even if you're getting off the bus for a quick stop.
Trust Your Gut Instincts
The more you travel, the more you will learn to trust your instincts. However, you should be doing this from the start. Trust yourself and if something doesn't feel right then trust your gut. It is rarely wrong and to not trust it will be doing yourself a disservice.
Don't Drink Tap Water
Again, this may seem like an obvious suggestion but do not drink the tap water in Mexico. We can assure you that even people with stomachs of steel will still have issues after drinking the water. Also, for anyone that is planning to visit San Cristobal, watch out for the dreaded San Cristobal sickness. Most people that we have met that went there has had issues with their stomach. Honestly, we really don't know what caused this sickness as Amy avoiding drinking the tap water and was still getting waves of this sickness a year later. It would just come and go of its own accord and was absolutely awful! San Cristobal is a great place to visit with lots to do but try to stick to your own snacks from grocery shops and keep yourself hydrated.
Use Trusted Tour Guides
This should be done no matter which country you're visiting. There are a lot of people out there that will try to sell you a tour that doesn't exist or sell the tour for a lot more than it is worth. Save yourself the trouble and check out these tours online through trusted companies such as Viator and Get Your Guide.
Safety Tips For Females Travelling Alone in Mexico
Travelling as a female, anywhere in the world, is completely different than it is for men. That doesn't go to say that men don't face these issues too but just that it is far more common for females to experience these issues. Amy has created some specific travel safety tips for females that are heading solo to Mexico as she has experienced it herself. Backpacking Mexico solo is one of the best experiences so don't let our cautions put you off, just prepare for them.
Ignore Catcalling
Catcalling is one of the most annoying things when you're travelling because I really don't understand the purpose of it? Oh, you've shouted at me across the street calling me sexy, that is REALLY attractive. Whatever happens, do not rise to it and respond either in jest or anger. Just ignore anyone that is catcalling you, keep your head held high and carry on walking. If you're in a bit more of an isolated street then keep walking quickly until you're back in a public area or can enter somewhere a bit more safe.
Watch Your Drink
Drink spiking is common in nearly every country in the world and Mexico is no different. Keep your eye on your drink at all times and even consider investing in some ways to avoid drinking spiking. You can get lots of nifty items on Amazon that are quite affordable. When you're travelling on your own, do not leave your drink unattended even if you need to pop to the toilet. Finish your drink, use the bathroom and then come back to order another one if that is what you wish to do.
Don't Get Too Drunk
We have already mentioned this in the main safety tips but this is especially true for solo female travellers. Try not to let yourself get too drunk because you may become more of a target for people with bad intentions. Remember that your alcohol tolerance may be different in another country as sometimes the alcohol is stronger.
Cover Up A Little Bit More
We get it, it's frustrating that there are people out there with bad intentions and the solution is to cover what mother nature gave us. Unfortunately, that is the world we still live in whether it is fair or not. Prevent yourself from any unwanted attention by covering yourself up a little bit more especially when you're going out for the evening / night. This will help prevent some unnecessary hassle from men and their machismo attitude.
Don't Reveal You're Alone
Whether you're speaking to a local or a fellow tourist, try to avoid letting on that you're travelling alone where you can help it. In certain situations such as people that are staying in the hostel with you, it is painfully obvious you're travelling on your own. However, not everyone needs to know that as this puts you out there to be targeted. Some females actually buy a fake wedding ring to put on in order to avoid attention and people asking questions about who they're with.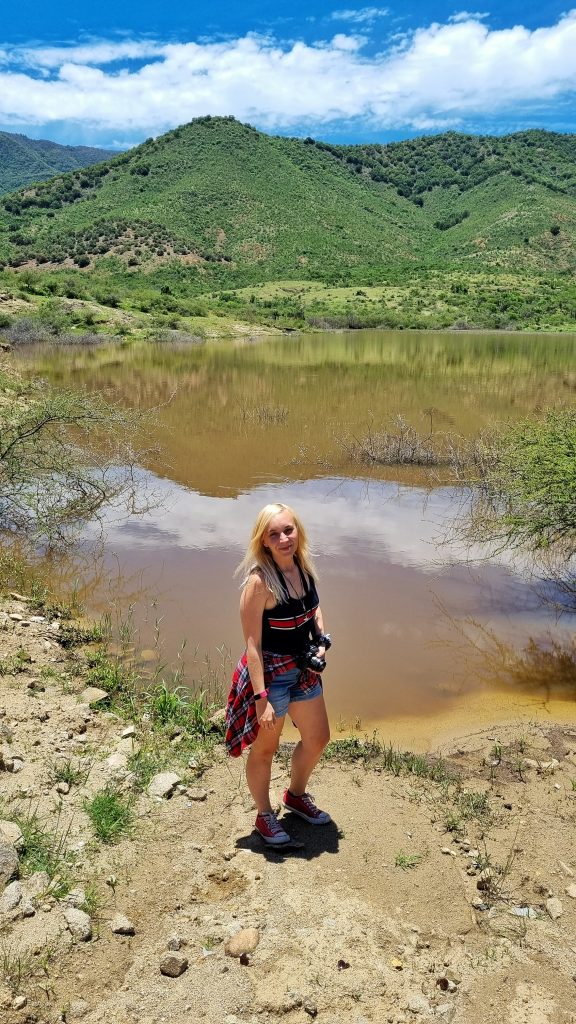 Whilst we've covered a lot of safety tips, a lot of this advice is relevant for any country that you're travelling to, not just Mexico. It really is an incredible country and whilst you need to keep your safety first, don't forget to have fun. Especially if this is your first time travelling alone, that is an incredible thing that you're doing and you should be proud of that. Trust in yourself and your gut!
We hope that these tips have helped you for your next solo trip to Mexico. There are so many beautiful places to visit that we've narrowed down our top favourite 3 which you can read about here!
Love, Amy & Liam x
Book Flights to Mexico City Here!
Book Your Hostels in Mexico Here!