Traveling In Hostels: How To Survive Your First Time
DISCLOSURE: This post may contain affiliate links. We only recommend products that we truly feel will bring value to our audience. If you click on a link and make a purchase, we may receive a small commission at no extra cost to you. These commissions go towards improving our blog and creating a better experience for you. We really appreciate your support!
If you don't currently have any experience of traveling in hostels then you may not know what to expect. It goes without saying that hostels tend to come with a reputation and a lot of it doesn't seem to be good.
Mentioning the word 'hostel' and most people will cringe but that's because they don't know the top tips for staying in a hostel.
People that don't travel frequently will likely say: "oh no, I could never stay in a hostel", "they're not safe" or "they're unclean and people will steal your stuff". If you've ever had a conversation about hostels with someone that has never been backpacking then we can guarantee that at least one of these phrases will get mentioned.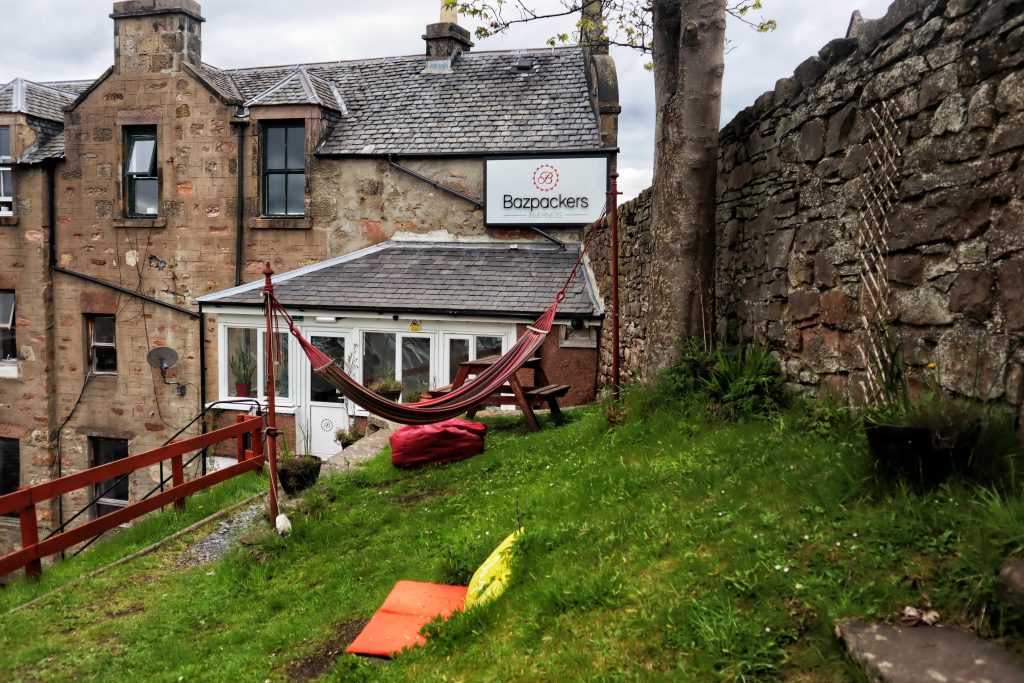 It's really hard to know, if you've never stayed in one before, whether you should try it or not. We've created this guide to staying in hostels for any travellers looking to try it for the first time. This will give you all the hostel tips and tricks to make your stay as comfortable as possible.
We will provide you with our own experience of staying in a hostel both as solo travellers and as a couple. There are plenty pros and cons of hostels so we've shared the good and the bad so you can make your own decision.
Table of Contents
What is it like staying in a hostel?
Your experience of staying in a hostel will vastly depend on the hostel that you're staying in. Just like hotels, there are good hostels and there are bad hostels.
Before choosing which hostel you'd like to stay in, it's important to check the reviews and comments from travellers before you. This will make or break your hostel experience.
Staying in a hostel, you can expect to find many other travellers looking to make friends, explore the destination and make memories.
When you check into the hostel, you will often be given a key to your dorm. Some hostels will provide towels for you or if not you can usually buy them at the desk.
Whilst you're checking in for the hostel, you will often be told about the different events that the hostel runs. When we stayed in hostels in Europe, events included Paella making classes, free walking tours, cocktail making classes, beer pong and beer crawls.
For the most part, hostels are incredibly social places and events are there to help people make friends.
After check in, you will be able to take your bags to your allocated dorm room. If you are arriving after 10pm then try to be considerate to anyone that may be sleeping. We cover this a little more in our hostel etiquette section later so that you know what to expect and what you will most likely expect of others too.
Sleeping in a hostel is a little different to a hotel for this exact reason because you need to consider other people. If you know you snore then try laying on your side or think about a private room.
When you head to your dorm room, often you will find your sheets, pillow and cover folded on your bed ready for you to make. This is perfectly normal for a hostel where you would make your own bed. To us, this is not a bad thing because you absolutely know that the sheets are clean and fresh.
Pretty much all hostels these days have a locker where you will be able to store your luggage with a padlock. If you haven't brought a padlock with you then often you will be able to purchase this from the hostel reception.
If you're not sure what to pack when staying in a hostel then you can read more in our solo travel packing list tips.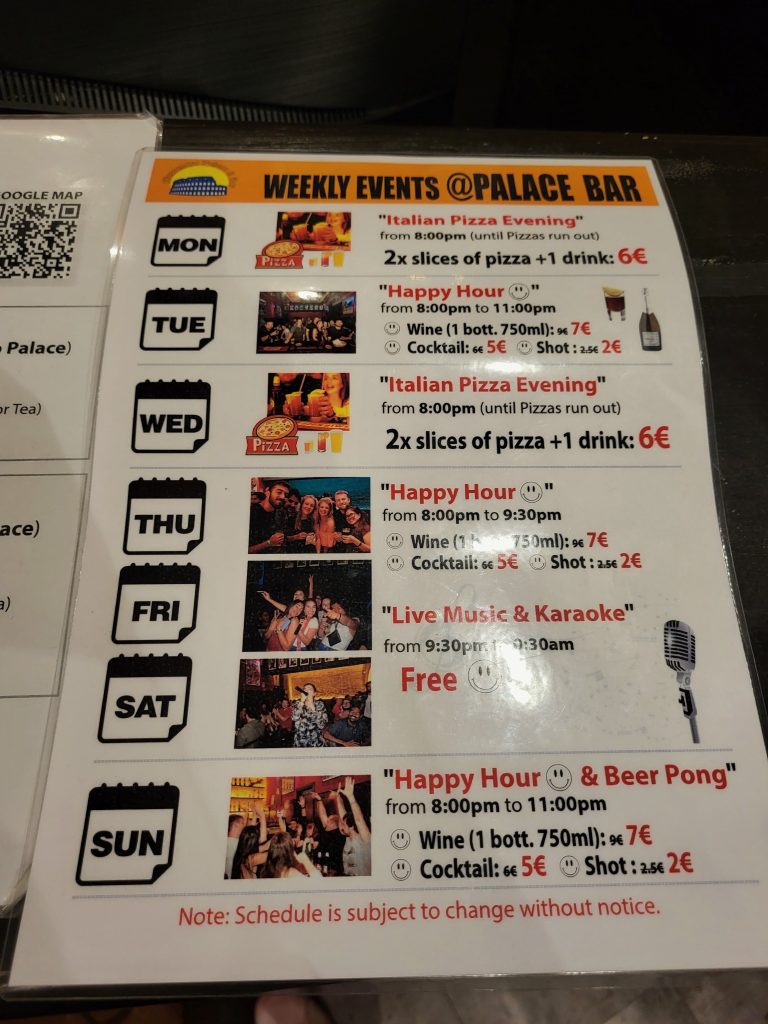 Once you've stored your items away and left anything you may need later easily accessible, it will be time to explore some of the hostels amenities.
Make sure to check out what events the hostels are running and go take part. This is a great way especially for solo travellers to meet people and make friends.
You will often find that the people you meet in hostels are what make your experience and why stay in hostels is a popular option.
We stayed in a hostel in Rome and whilst there weren't many social activities, the karaoke night pulled together a group of 11 of us. We ended up having a really fun night and 2 of the people we met are coming to visit us in Edinburgh.
If this is your first time staying in a hostel then you can expect to find a room with other travellers looking to explore just like you. For anyone that is used to staying in hotels, the biggest shock may be getting used to padlocking your locker and being organised with your baggage.
Hostel vs. Hotel
Rooms in hostels and hotels
Staying in a hostel can be a little bit of a culture shock if this is something that you're not used to. As you can expect, with hostels you are staying in a dorm room with other people whereas in a hotel, you will have a room to yourself.
In a hostel, you will have a choice of the different type of dorm room that you stay in. There are dorm rooms as small as 4 beds and we've seen as large as 22 beds.
You will also have the choice between a female only, male only or mixed dormitory. This gives you the peace of mind if you do not wish to share with the opposite sex. Equally, in our case, we choose mixed dorms as a couple so that we will stay in the same room together.
Whilst with a hotel room you will have plenty of privacy, it is much harder to meet new people this way. The perk of a hotel room is not having to worry about where you put your items and other people.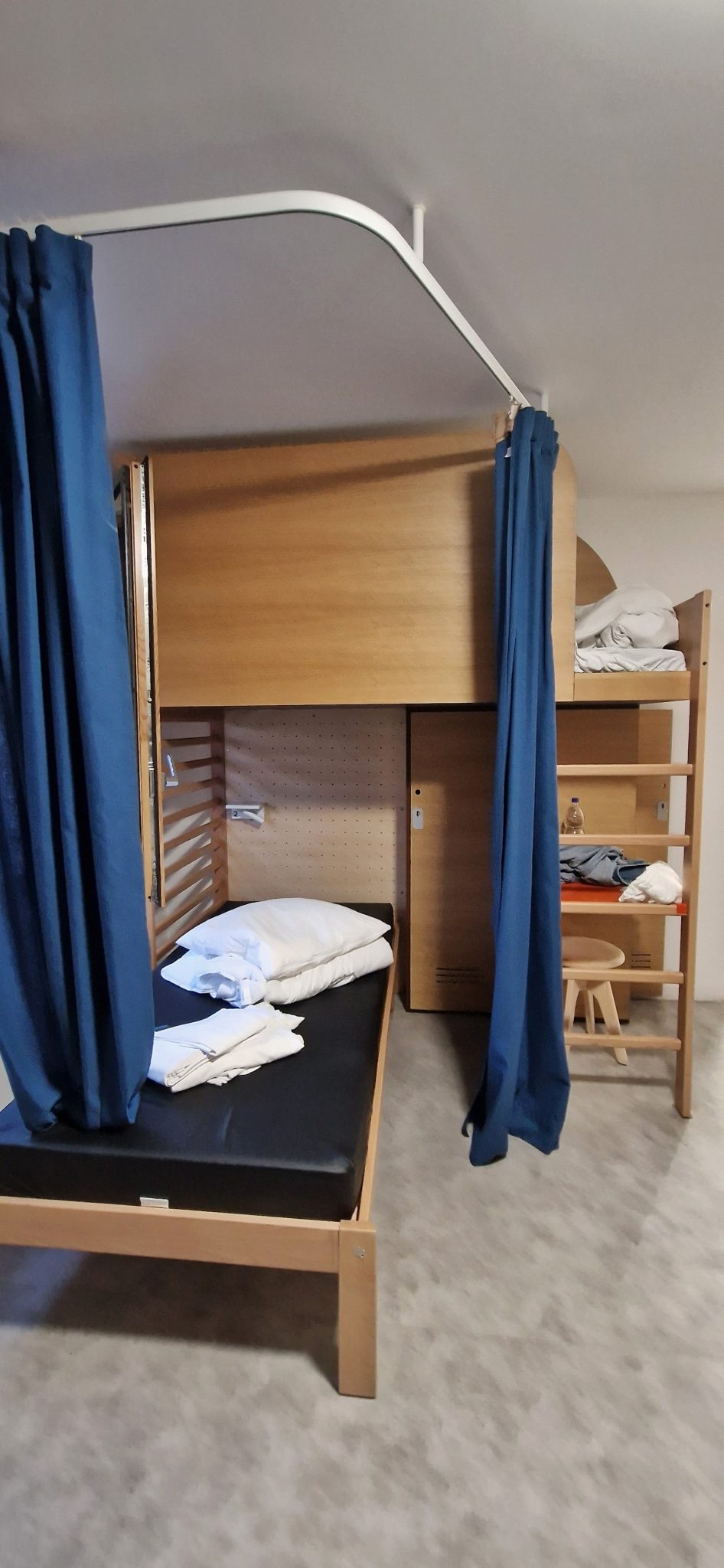 You can also pay for a private room in a hostel if you wish to do so. Most hostels have options for private rooms so that you can still enjoy the hostel atmosphere but with your own space.
Bathrooms in Hostels and Hotels
Hostel bathrooms are usually cubicles which have a shower built into them and a place to store your clothes whilst you're showering. Pretty much all hostels have doors that lock so that you don't need to worry about your safety.
In a hotel, most of the time you will not need to share a bathroom. This means that any mess made in the bathroom is wholly yours. If you catch a sickness bug whilst you're travelling, it certainly is handy to have your own bathroom.
Social Aspects in Hostels and Hotels
In a hotel, generally speaking, you do not have as many opportunities to meet new people and make new friends. Most hotels do not have many social events which draw people together.
Often that is the appeal of staying in a hotel is to afford yourself some privacy. However, this is the exact reason why hostels are great for solo travellers.
If you're travelling on your own then you more than likely will want to meet new people along the way. This is sometimes the best way to find hidden gems within a destination and get travel tips from other travellers.
Hostels are a great way to make new friends and there are often different social events to help you do so. If you enjoy having a couple of drinks then head out on one of their bar crawls. Soon enough, you will be chatting to others within the group, some of which may also be solo travellers.
Safety
It is often thought that hostels are not as safe as hotels and over time they have gained this reputation.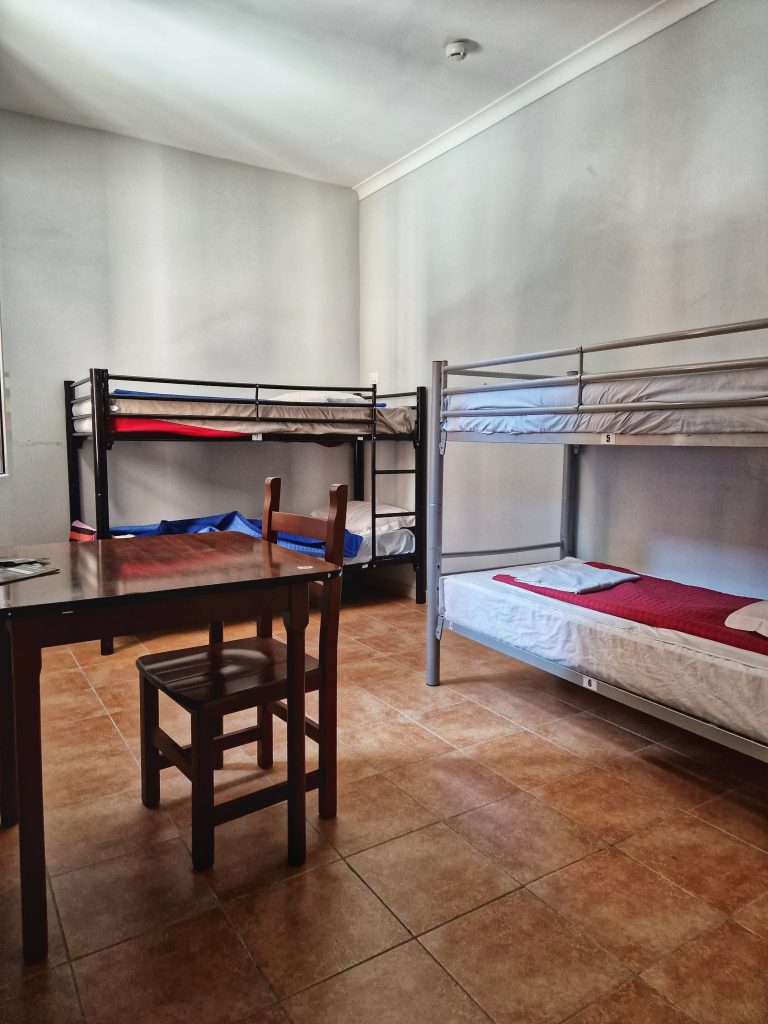 This is absolutely not true for 99% of the hostels in the world. If you're surrounded by more people then it is more unlikely for anything to happen to you. Horror films such as 'Hostel' have added to this bad reputation which is complete fiction.
In a hotel, you will be very safe as you will have your own locked door. However, that doesn't mean that you will be any less safe in a hostel with other people around you.
Similar to hotels, most hostels have a 24-hour reception and a lot of them also have security too. This is to prevent anyone from coming in outside of the hostel.
Some hostels provide wristbands so that it is easily recognisable if you're staying there. Then on top of that, usually the dormitory rooms will also require a key or a keycard for you to enter.
If you're worried about the safety of your personal items then often in a hotel, you can pay an additional charge for a safe. With hostels, you are encouraged to have your own padlock for the lockers or you can purchase a new one at reception. Either way, your items are safely locked away and we would recommend not leaving anything out in the open.
Prices
One of the biggest differences between a hostel vs. hotel is the price margins.
If you're staying in a dorm room then depending on which country you're looking at, the prices tend to range from between £5 – £40 per night.
However, you need to remember that this is so that you can share a room with others. Often the only other thing you need to pay is for city tax in certain places.
With a hotel, you will find that the prices really can vary from between £50 – £500 per night. This is again depending on which destination you're staying in and the quality of the hotel too.
For a price of the hotel, you will often be able to stay in a private room in a hostel for much cheaper. If you're looking to stay in a private room then we would always suggest comparing the prices to a hotel or BnB to make sure you're getting the value for your money.
Amenities
With hotels, you will find that there are much more amenities available to you. Often you will have a swimming pool, restaurant, bar, fresh towels etc.
More often than not, in hostels, the amenities will be limited to lockers. However, this is not the case for all hostels.
In one hostel that we stayed in, it was also a sports centre so you had free access to the gym, squash court, climbing wall, dart board and a café.
It really does depend on the hostel that you're staying in as to what amenities are available to you. We've stayed in hostels that have swimming pools too. Some hostels we've stayed in have been much better than hotels we've stayed in too.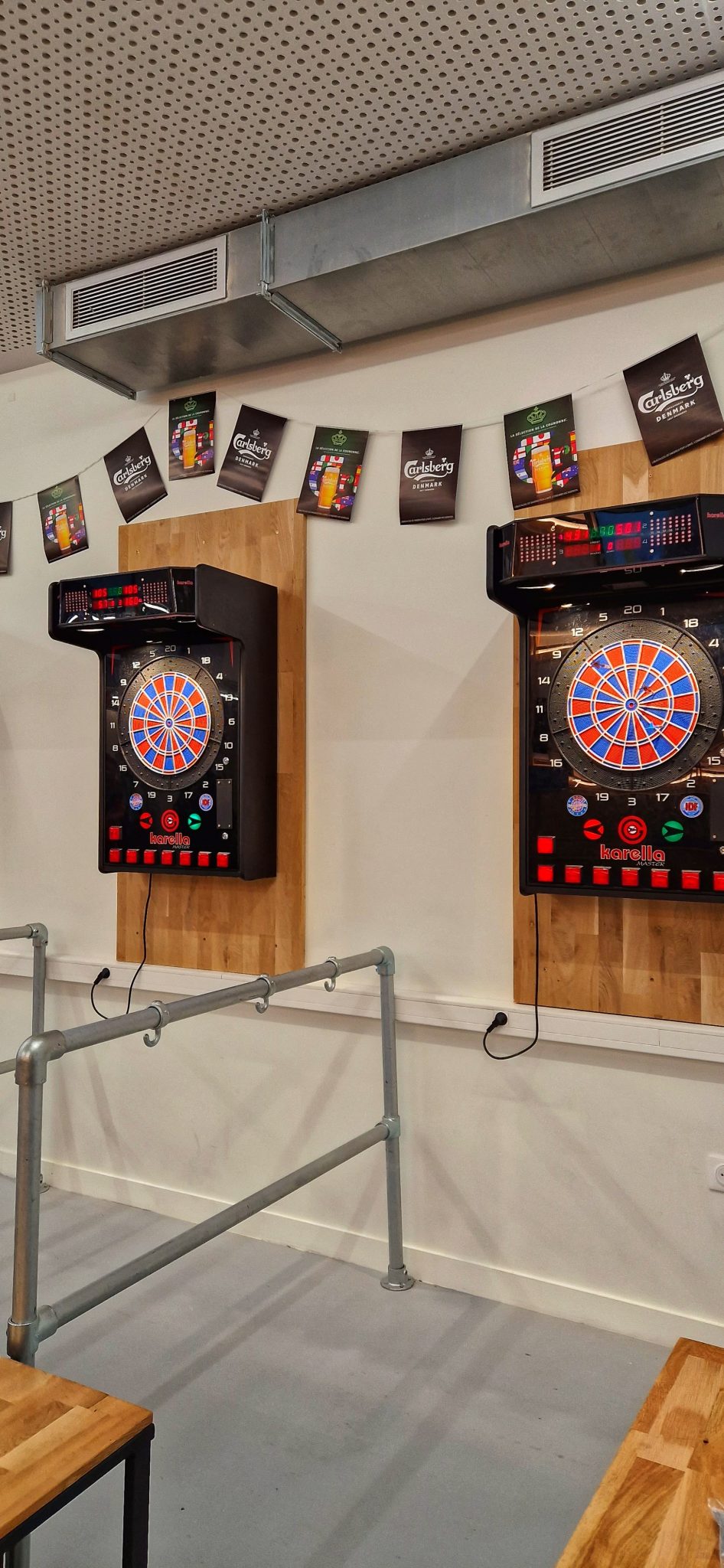 Are hostels better than hotels?
The answer to this question will entirely depend on what you're looking for. When we've compared hostels vs. hotels in the section above, you will find that there are pros and cons for both depending on what you're looking for.
If you're hoping for privacy then a hotel is better than a hostel. Whereas, if you're looking for a social atmosphere then a hostel wins over a hotel every time.
If this is your first time staying in a hostel then it is definitely worth giving it a try to see if it is something for you. We would suggest always checking reviews before choosing which hostel.
When looking at hostels, it is often clear which one is more popular to go to within the area you're staying. Check out what amenities are available to you at the hostel and what social events you will be able to take part in.
Advantages of Staying in a hostel
1. Budget friendly
The most obvious advantage of staying in a hostel is that they are extremely affordable and great for budget travel.
Of course, this depends on the destination that you're visiting but with apps like Hostelworld and Booking.com, you can easily find a really cheap deal.
In some cities you're looking at as cheap as £5-£10 a night. Amy has stayed in some amazing hostels that have been incredibly clean and if you had a private room, it would be better than most hotels that cost double the price.
You can check Hostelworld for the destination you're travelling to below. This will show you how much the hostels cost in that area.
2. Great way to meet new people
One of the best parts about travelling is the different kind of individuals that you get to meet along the way. Even if you're introverted, hostels are a great way to get to know fellow travellers.
Most people are usually travelling in small groups or solo so everyone is in the same boat and wants to socialise too. You don't have to be friends with them forever, just for how long you're staying there.
We have made some friends for life through hostels and ended up travelling with them for a few months on her trip before going their separate ways.
This is one of the best reasons for staying in a hostel because you will get to meet people that you wouldn't have otherwise socialised with.
If you're travelling in one country for a while, it is surprising how often you end up bumping into people that you met in a hostel elsewhere.
Read our guide for meeting people when you're solo travelling for more tips!
3. Experience new things
This comes with the territory of meeting new people but you will meet others that are a lot different to you. Often that means that they will encourage you to step out of your comfort zone and try new things.
This could include unique activities, places you've not heard of before and even new experiences. This is one of our favourite benefits of staying in a hostel because it opens your mind to new things.
You'll find that if you're travelling within the same country, other travellers may have been to destinations that you're planning to visit and they'll be able to give you recommendations on the way to change your itinerary if necessary.
Also, they'll tell you places to avoid too so it's a win-win. This is one of the reasons why we say to never have a strict itinerary.
4. Perfect for solo travellers
When you're travelling on your own, often for the pros listed above, a hostel is an appealing option.
Staying at hotels, you're often charged the same rate as if two people were staying there and this can end up getting pretty pricey. Hostels will give you cheap accommodation, new friends and you will rarely feel alone.
We absolutely swear by using Hostelworld because reviews are left by other travellers giving an honest opinion on the hostel and if you'll experience any issues with the stay.
It can be hard when you're travelling on your own for a while and you may start to miss home so the best thing to do is to surround yourself with people that are in the same boat as you.
You can find more tips for curing homesickness when travelling here!
5. The atmosphere
If you're into partying then a hostel is a great option! It's always worth checking the reviews before you stay to make sure that it's not so loud that you'll never be able to sleep (especially if you've got a tour or a flight booked early in the morning).
However, some hostels really have this nailed down and will keep the common areas segregated from the dorms so that it doesn't disturb the peace.
Travellers usually love to socialise and these communal areas are amazing to get to know people, play drinking games and share travel stories.
Some hostels do this so well that everyone feels a bit like a dysfunctional family. It's so hard to put this into words but once you've experienced it, you'll understand why we love staying in hostels so much.
Equally, if you also want a quieter vibe, there are usually dedicated hostels for that too so just check out the reviews beforehand and find a hostel suited to you.
Disadvantages of Staying in a hostel
1. Can be noisy
If you're a light sleeper, staying in a hostel may not be the best option for you.
Most travellers respect that during certain times of the day / night that you have to sneak around and respect others. However, this does not apply to everyone you meet.
If you end up staying in a few hostels, sadly you will meet some people that have 0 respect for others.
We've experienced this ourselves in a hostel in Lisbon where a fellow traveller got up at 3am, left all the lights on and was crashing around. Not only that but she was also sleeping in what was supposed to be one of our beds.
With this in mind, Amy has stayed in many hostels and this is the worst experience that she has had so far. This was only one night too so it is not as common as you may think.
As people are always coming and going, it is common to hear someone's alarm go off at silly 'o' clock in the morning especially if they have a flight to catch.
It's the ones that continue to snooze their alarm that you need to watch out for. Surprisingly, this happens less often than you might think.
Yet, we would rather pre-warn you of this so you have accurate expectations.
If you want to stay in a hostel then it may be worth packing some earplugs. Some hostels do provide them for free but it's always worth having some to hand just in case they don't.
2. Not always the safest
Hostels tend to have a bad reputation & some of them warrant the bad reputation. As hostels aren't as heavily monitored, it is easier for people to get up to no good or gain access.
Not every hostel is like this so it is imperative that you check reviews before you go away.
There are a lot of hostels that are like hotels and you have to have a key, wristband or ring a buzzer to get in.
Other travellers will always mention if they felt unsafe or there was something off about the vibe of the place.
The most common concern is that people tend to steal things. Just make sure that everything is locked away.
Amy has even had her toothpaste & hairbrush stolen before on separate occasions. To be fair, if someone had asked to borrow these things, she would have just given it to them and got new ones. Times are hard but to steal them?!
If you're a female solo traveller then you can stay in exclusive female hostels or dorms for additional safety. Amy has mostly stayed in mixed dorms though and had no issues so it is whatever you feel comfortable with.
We've shared the top safest countries for you to visit in 2023 so this is a great place to start if you're new to travelling.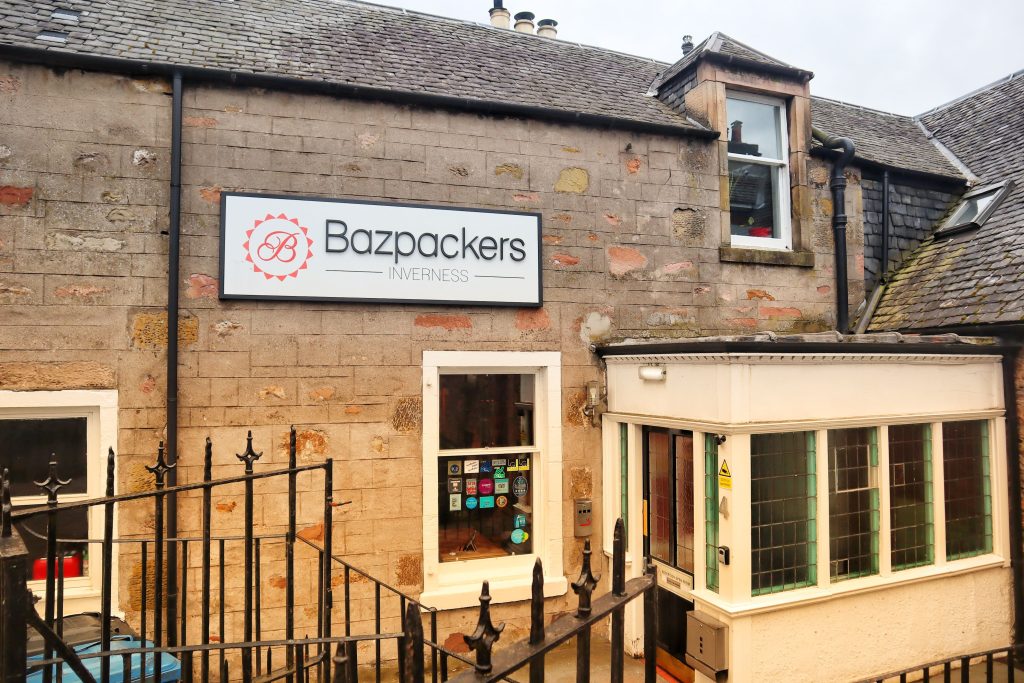 3. Not much privacy
Most hostels will have a curtain across the bed and when you find hostels that have this you will feel like you have hit the jackpot.
It seems minor but having a curtain around the bed makes you feel a little bit more secure and private. There are still a lot of hostels that don't have this.
If you have an early flight in the morning, you will find yourself scrambling to grab your items and rush to the bathroom to get changed.
You better hope you didn't forget anything back in the room and have to make multiple trips.
If your room is empty, don't even risk quickly getting changed in the open because you KNOW someone is going to walk in.
4. Private rooms are quite expensive
Private rooms are great especially for if you're travelling in a group or as a couple.
Although, when you compare them to hotel room prices, they can actually be a little bit overpriced.
Not every hostel is like this but sometimes it is worth just getting a hotel room.
Before you book a private room at a hostel, be sure to do a comparison between the prices of a hostel vs. hotel so that you are getting the best value.
5. Not always very clean
Again this depends on the hostel!
Our biggest advice is to ALWAYS check the reviews before you book any hostels.
Amy has stayed in loads of amazing hostels that are super clean. However, she has come across a few that has not been the best.
A hostel in Puerto Escondido comes to mind… it took them 4 days to clean!
She was meant to be there for 3 nights and checked out after 1. She went back to meet friends and noticed that the hostel still hadn't been cleaned days later!
However, for every bad hostel she has stayed in, she has stayed in 20 incredible ones. Don't let all the hostel reputation put you off staying there, make your own decisions after you try hostel life.
Tips for Staying in a Hostel
If you're staying in a hostel for the first time, it may be difficult to know what to expect until you've experienced it first-hand.
We've created a list below of some of the best tips on how to survive staying in a hostel. These tips will help you during your first stay in a hostel to make it the best experience possible for you.
Take a padlock – this is the first rule of stay in a hostel. If you've forgotten your padlock then often you will be able to purchase one from the hostel reception or a nearby shop.
Organising your items – when you are putting your stuff in your locker, take out things that you will need late at night such as pyjamas, toothbrush, phone charger etc. You should put these items close to the front of your locker so that they are easily accessible for you. If you're heading out early in the morning, it would be worth doing the same for what you will need in the morning. Consider putting aside a change of clothes, deodorant and shower toiletries.
Try not to stay in any hostels that either do not have lockers or do not have lockers large enough to store your bags.
Earplugs – especially if you're a light sleeper, this is something that you must bring.
Check reviews – it is imperative that you research the hostel that you're planning to stay at. Some reviews you may need to take with a pinch of salt. However, it is usually pretty evident if a hostel is bad.
Curtains – try to find hostels that have curtains around the bed. This is something that you will thank us for later. It just adds that additional layer of privacy.
Research – if you're looking for a social atmosphere then there will be plenty of hostels there for you. If you're hoping to find somewhere that is a little quieter then the hostel will state this in their information.
Social Events – take part in as many of the social events at the hostel as you can. Often, these are free events where you will get to meet new people and try new experiences.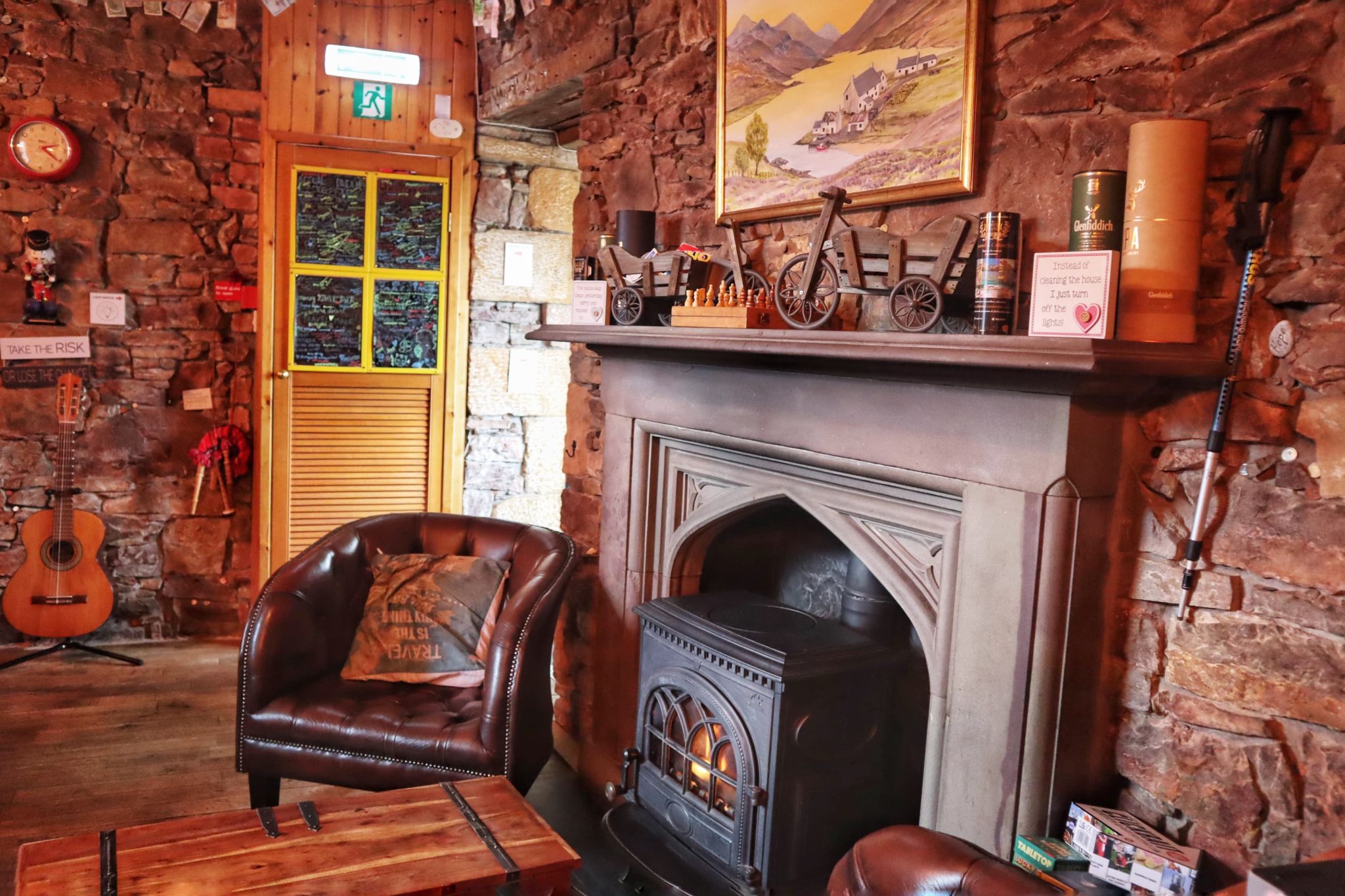 Our Hostel Experience
We've both stayed in a number of hostels now and have had both good and bad experiences with them.
You will find that some destinations are better than others for the offers of hostels. For example, when we were looking to stay in Paris, the hostels were generally quite expensive despite there being poor reviews.
We could tell that there were some really good hostels that we would normally choose but they were out of our price range. We ended up staying in UCPA Sport Station that was a bit further away from Paris centre. This enabled us to stay in a nice hostel and get the metro in the city.
As a couple, we found that we much prefer to stay in private hostel rooms. This way, we were able to have our privacy whilst also enjoying the social atmosphere that comes with a hostel.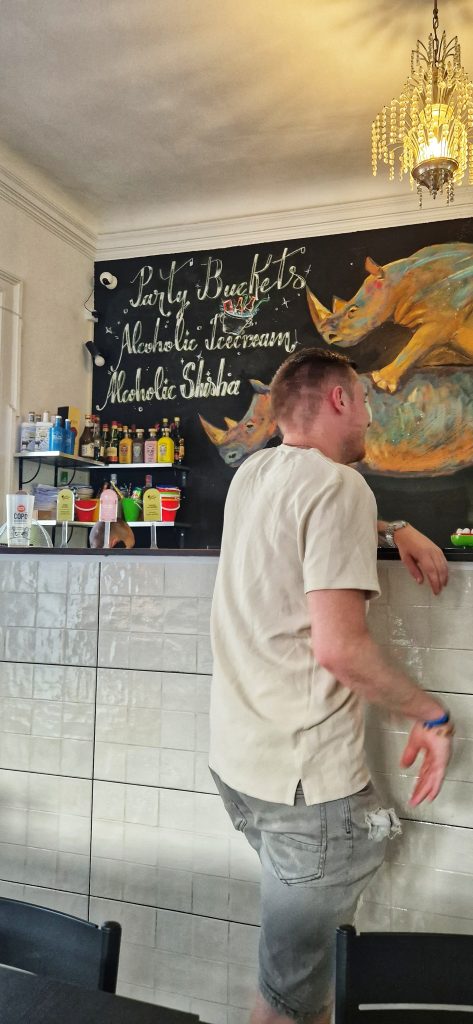 That being said, we stayed in a private room in a Rhino Party Hostel in Lisbon. The hostel was rated only 6.2 on booking.com so we were a little sceptical about the experience that we would have at this hostel.
However, prior to staying at this hostel, we were checked into another hostel in Barrio Alto and had a terrible experience. At this point, we thought to ourselves that it couldn't get much worse than that.
When we checked into Rhino Party Hostel we were pleasantly surprised both by the service and the cleanliness of our room. Of course, we can't speak for the dorm rooms but we will say that we were really pleasantly surprised by our experience there.
The hostel that we stayed at the night before was absolutely awful. We arrived early hours of the morning and one traveller in particular kept waking everyone up by turning on the lights. This is not the usual experience that you will get in a hostel and generally everyone is really respectful.
On the back of this, Amy stayed in Hotel Peten in Guatemala and it was even better than staying in a hotel. The dorm room cost approximately £15 per night and the room was cleaned daily with fresh sheets. Towels were provided to guests and you were free to use the swimming pool as you pleased. On top of that, free breakfast was provided with a spectacular view of the lake.
Our experience of hostels is for the most part good. We have met some wonderful people along the way and saved a lot of money too.
One of the best things about staying in hostels is that you will often find many hostels that allow you access to wonderful amenities.
In some hostels that we have stayed in there have been free cooking classes, cocktail masterclasses, really cheap happy hours, free walking tours and bar crawls.
You can also find breakfast included with many different hostels which will help you to save money. Some hostels will have restaurants on site or are affiliate with restaurants which provide you discounts.
Whilst there are a few disadvantages to staying in a hostel, there are also many advantages to staying in a hostel too. In our opinion the benefits of staying in a hostel far outweighs any cons.
Hostel Etiquette
When you're staying in a hostel, it is important to make sure that you uphold hostel etiquette. You want to treat others the same way that you would like to be treated.
Not everyone is going to follow the same etiquette when staying in a hostel. However, most travellers are aware of these tips and will follow them where possible.
Alarms – if you need to set an alarm to wake up early then make sure you get up as quickly as possible to turn it off. There is nothing more annoying than someone sleeping through their alarm. What is even worse is someone that sets multiple alarms and keeps snoozing them.
Keep tidy – it goes without saying but don't leave your items everywhere. It is not just your room and its not fair on everyone else having to climb over your mess.
Quiet – if you're coming back to the hostel after being out late or having a few drinks, make sure that you keep quiet. There are people sleeping that may have to catch an early flight or have a long day ahead. Be respectful and do your very best not to wake anyone up.
Lights – following on from the last point, after we would say 10pm, don't turn on the lights in the room unless there is no one in the room. If you know that there are people in the room that are still awake then you can always ask if it is okay to turn on the light.
Clean your own dishes – there are a lot of hostels that have a communal kitchen so that you can save money by eating in. If you choose to use the kitchen to cook then make sure that you wash up your own dishes. Don't leave them lying around expecting someone else to clean them for you.
Sharing the bathroom – don't hog the bathroom if there are limited stalls / cubicles. Early in the morning, people will be getting up and ready for their day. If people are waiting for the showers, get in and get out. If you know that you take a long shower then get up earlier to avoid peak times or wait until there aren't any people waiting to shower.
Pack beforehand – if you have a flight early in the morning, get your bag packed and ready to go the evening before. There is nothing worse than someone crashing around at 3am when they could have solved this by being organised.
How to Book a Hostel
Booking a hostel has never been easier now that we have so much information readily available online.
Before booking a hostel online, we check out the areas that are central to the things that we want to do in the destination. If you can get a hostel close to the central attractions then this will also save you money on travel costs.
Once we've narrowed down which areas we want to stay in, we will then research the best hostels to stay in that destination.
Lastly, we would head to hostelworld.com and checking the hostels from this list that are still available for the chosen dates.
After doing a final price comparison, reading up on the amenities for the hostel and the reviews that travellers have left, we would get ourselves booked in.
Depending on how in advance you're booking the hostel will depend on how much you will be charged. Before booking the hostel read on what you will be charged at the time of booking and if any fees are payable upon check in.
Should I Stay in a Hostel?
If you have read this article throughout then you will know that there are pros and cons to staying in a hostel. However, there are also pros and cons to stay in a hotel too.
Hostels are a wonderful way to meet new people that are travelling just like you. They are a perfect place to stay in particular for solo travellers so that you can meet new people.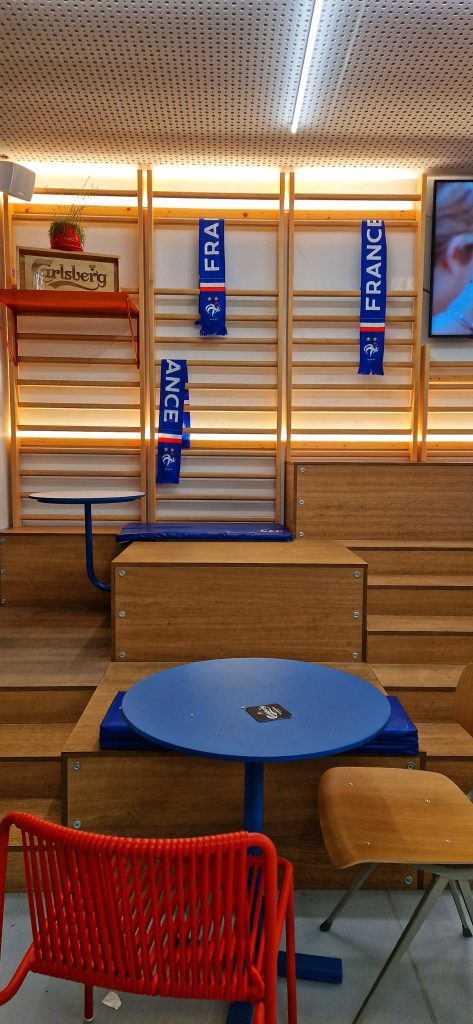 If it is your first time solo travelling then you can check out our guide for additional tips.
You will get to try new experiences through the events that hostels host which will help you to step outside of your comfort zone.
Equally, you will be able to stay in accommodation for cheaper allowing you more access to travel and experience more.
In short, YES! You absolutely should stay in a hostel! Research where you're staying before you visit and trust the reviews of other travellers.
Have fun staying in a hostel and let us know about your first hostel experience in the comments below!
Love, Amy & Liam x
Traveling in a Hostel FAQs
What is a hostel?
A hostel is a cheap form of accommodation where travellers will stay in a shared room. The dorm rooms will have a set amount of beds (usually bunk beds), one of which will be yours during your stay. The hostels will usually have shared communal areas where you will get together to socialise and take part in events.
How long can I stay in a hostel?
Most hostels have a limit of 1 week stay. However, there are some hostels that do not have a limit of the time you can stay especially in the USA. It is worth reading the specific hostel conditions before booking your stay.
Is staying in a hostel Safe?
This completely depends on which hostel you are staying in. However, generally hostels are really safe to stay in and there are often measures put in place to ensure that travellers are safe. In our experience of hostels, we have never been in a position where we have felt unsafe in a hostel.
Do hostels have shampoo?
No, most hostels do not have shampoo available for travellers to use. As hostels are budget accommodation, you will need to bring your own toiletries. There may be some hostels that provide shampoo but this is a rare occurrence and you would need to check with the specific hostel to be sure.
Do hostels have showers?
Yes, hostels do have showers but they are often shared with fellow travellers. As the showers are shared, we would recommend taking some flip flops so that your bare feet are not touching the shower floor.
Do hostels have free wifi?
The majority of hostels do provide free wi-fi especially as many hostels boast co-working spaces. To be sure if your hostel has free wi-fi, you can check their information before booking.
Do hostels have pillows?
Yes, hostels do have pillows for you to use. There have been rumours that some hostels do not provide pillows. In our experience, these are just rumours and every hostel we have stayed in a pillow has been provided.
Do hostels provide sheets?
Similar to the previous FAQ, hostels do provide sheets for you to use. We have not stayed in any hostels where you need to provide your own sheets but have had rumours of this happening in hostels. To be certain, check the information about the hostel before making any bookings. In our opinion, we wouldn't stay in a hostel that doesn't provide sheets as these are not something you would carry around whilst travelling.
Is breakfast included in a hostel?
This would entirely depend on the hostel that you are staying in so you would need to check the specific hostels information. There are some hostels that provide breakfast within the price whereas others don't.
Is staying in a hostel a good idea?
ABSOLUTELY! Hostels are really good fun where you get to meet new people, try new experiences and ultimately travel for cheaper.
Do hostels have rules?
Yes, hostels do have rules no different to hotels. Some hostels will have a curfew so it is worth checking this if you're hoping to be out until late in the evening. Similar to hostels, there will be rules as to when you should keep the noise down to respect other travellers. To be sure of what the rules are, it is worth checking the specific rules for the hostel that you have chosen to stay in.
Do hostels have curfews?
Some hostels have curfews but not all of them do. We always choose hostels that do not have any curfew so that if the mood takes us we can go and enjoy some of the nightlife. If you're hoping to avoid a hostel with a curfew then make sure to check the information for the specific hostel you're planning to stay in.
Can anyone stay in a hostel?
Yes, anyone can stay in a hostel. There are some hostels that are specifically for certain people such all female or all male hostels. There are some that are for people within specific age ranges etc. Finding the right hostel for you is important so have a think about what you're hoping to obtain from this hostel.
Can couples stay in hostels?
Couples absolutely can stay in hostels, we've done it ourselves on many occasions. You can either choose to book 2 separate beds in a dorm room. This can sometimes mean that you will be staying on different bunks. Alternatively, you can book a private room at a hostel for you both so that you have your own privacy but can also enjoy the hostel atmosphere. We have done both and have enjoyed both during our travels.