DISCLOSURE: This post may contain affiliate links. We only recommend products that we truly feel will bring value to our audience. If you click on a link and make a purchase, we may receive a small commission at no extra cost to you. These commissions go towards improving our blog and creating a better experience for you. We really appreciate your support!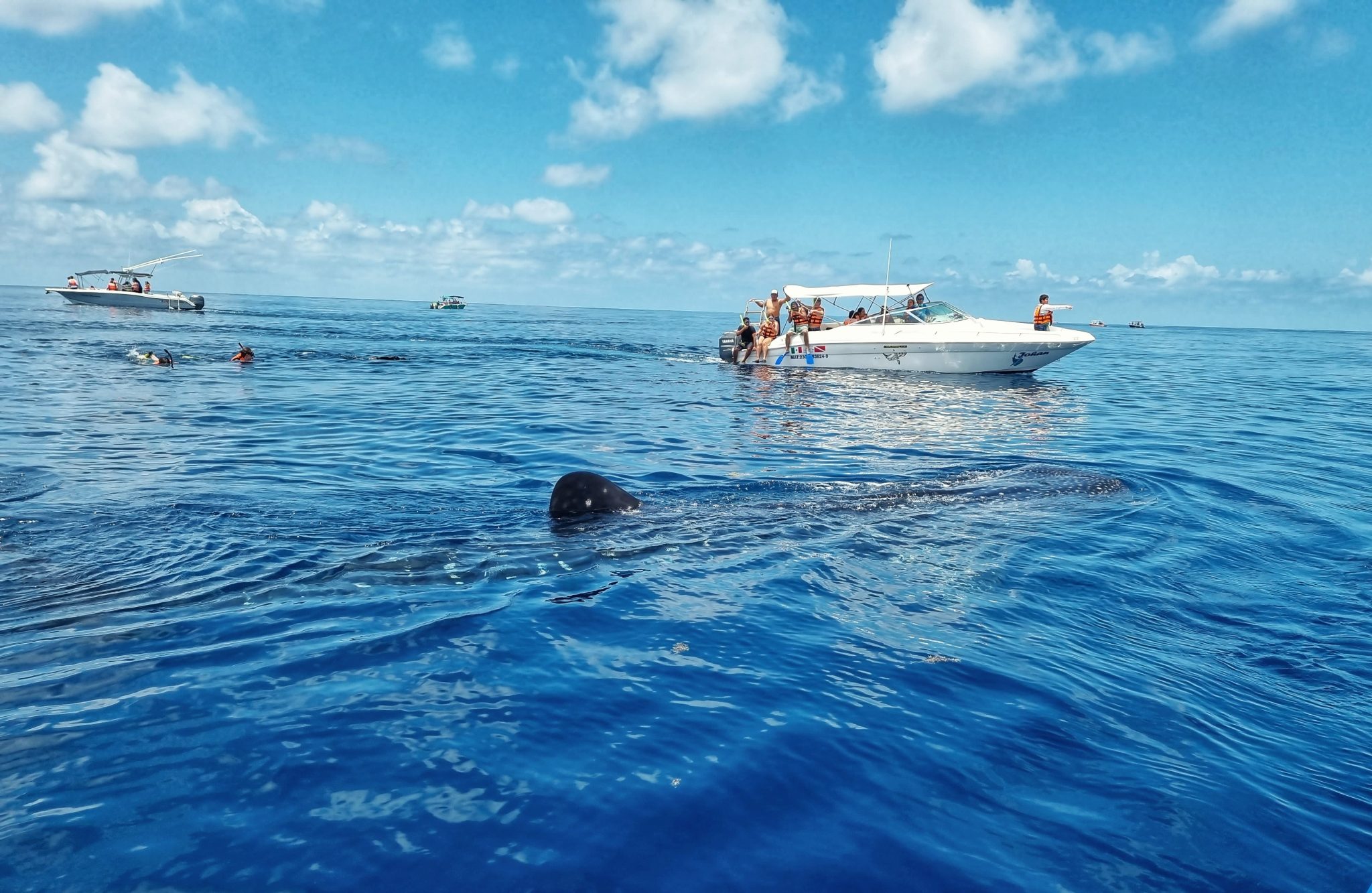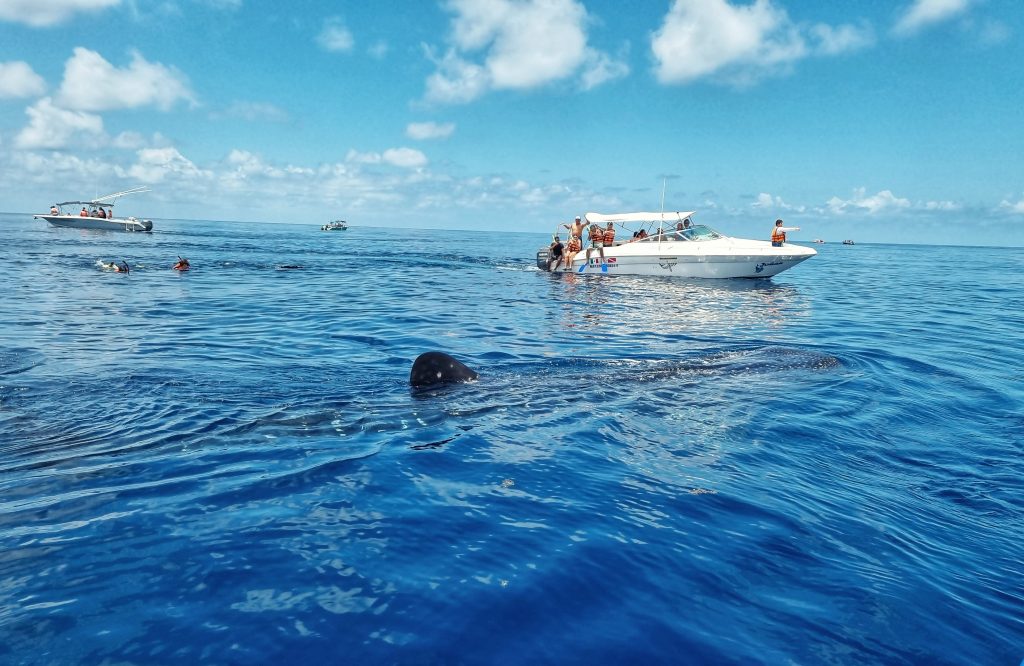 Most people that are visiting Isla Mujeres in Mexico tend to only do a day trip but we recommend that you should stay on the island and spend at least 2 days there. It is such a beautiful place and you will find that most of the tourists on the island are returning visitors. It is one of those destinations that you can do as much or as little as you want. Whilst the island is quite Americanised, there are still sprinkles of Mexican culture that is incredible to behold. Keep reading on to find out where to get the best tacos not just on the whole island but the WHOLE of Mexico.
Table of Contents
Getting There
It is really easy to get to the island and it only takes around 30 minutes to get there too! From Cancun you will need to go to Puerto Juarez and catch the Ultramar ferry to Isla Mujeres. You can purchase tickets at the port and they leave every half an hour between 5am and 9:30pm and then every hour until 11:30pm. Just make sure that if you need to get back to Cancun to go to the airport that you give yourself plenty of time in case there are any changes to the schedule on the day. A round-trip ticket costs around 300 pesos (approx. £13 or $17).
When you jump on the ferry, if you head to the top deck then you will be able to watch as Isla Mujeres comes closer into view. You will have a mariachi band playing on the top deck who will come round for tips before you leave. Remember that the locals in Mexico really do rely on these tips so be generous where you can. You will find that the ferry is not just filled with tourists but also locals that are getting to work on the island. It is a great day trip from Cancun but once you get to Isla Mujeres, you won't want to leave!
Where to Stay
By spending 2 days or more on the island then you will be overwhelmed with choices. If you're planning to visit during their high season (February – April, July and November) then make sure that you book in advance as everywhere tends to get booked up quite quickly. You will find that the island can get very busy from people that are visiting from Cancun and not planning to stay. However, the island also has its own reputation so it can be difficult to book accommodation if you don't do it in advance. In our opinion Playa Norte is the best area to stay in Isla Mujeres. However, we recommend two accommodations which are in different areas of the island..
Nomads Hotel, Hostel and Beach Club
This is a perfect place to stay for every type of traveller because there are budget and luxury options. There are dorm rooms for budget travellers but there are also plenty of standard rooms with many upgrades. Nomads is in an absolutely beautiful location and you can really tell that they take a serious amount of pride in how the hotel, hostel and beach club is presented. We would recommend to stay here especially for anyone that is looking to take part in their beach parties as they are located out of the way from the main town.
Sea Hawk Suites
This is one of Amy's favourite places to stay on the island for many different reasons. The rooms are affordable and a good size, it is located right next to Playa Norte so you can get a good space on the beach and the people that run the dive shop and the suites are so lovely and friendly. If you're planning to stay longer than 2 days and want to get your PADI certification or do a bit of scuba diving then this is the company that we would recommend on the island. Sea Hawk Divers is where Kai taught Amy to Scuba Dive in Isla Mujeres. Despite Amy being nervous, Kai was so patient, friendly and understanding. You will be in safe hands!
There are so many great places to stay that we couldn't possibly list them all. We decided to share with you our two favourites but you can search on Booking.com below.
Where to Eat
The island has a plethora of places to eat where you can get to try some amazing Mexican food. As you are planning to stay 2 days in Isla Mujeres, we've left two recommendations for each meal time so that you know exactly where you're going!
Breakfast
Café Mogagua
This is an amazing place to have breakfast. The food is wonderful with a wide variety of different dishes. The staff are incredibly friendly and you'll experience amazing service.
Mango Café
We didn't get a chance to visit ourselves but we heard so many raving reviews about this café that we had to include it. Some reviewers even say that it is the best place to have breakfast on the island. Their breakfast menu includes healthy options, vegetarian options and some more unhealthy eats too so you'll find that there is something for everyone here.
Lunch
Tacos
You will find at Mercado Municipal that there are plenty of street food options for tacos and in our opinion this is one of the best ways to taste Mexican food. The street food is all cooked beautifully and you can taste how authentic it is. Our favourite taco stand is called Taqueria Mafer and is actually located near the basketball courts (we've pinned it on the maps below so that you can find it). They are open Monday – Saturday 11am – 11pm and Sunday 9am – 4pm. The meat is cooked in a more traditional coal fire way and they are easily the best tacos in Mexico that we've tried so far!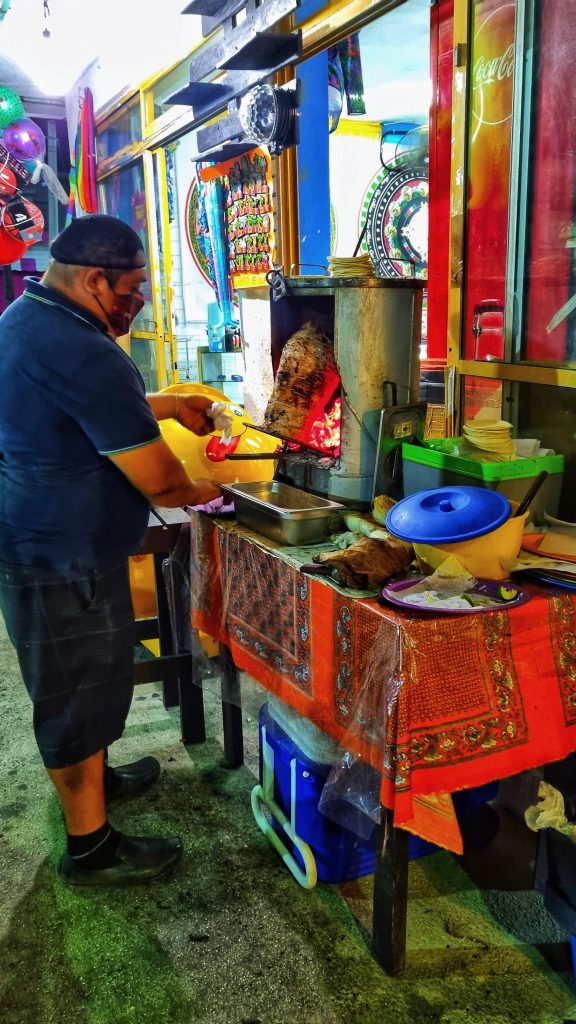 North Garden
This beautiful restaurant is located across the road from Sea Hawk Divers shop and just down the road from Playa Norte. The food here is delicious and that is easily shown by how busy they always are. If you're looking to eat lunch here then it is definitely worth either arriving early or trying to book in advance. Amy ate here many times when she was in Mexico and is one of her favourite restaurants.
Find Taqueria Mafer here:
Dinner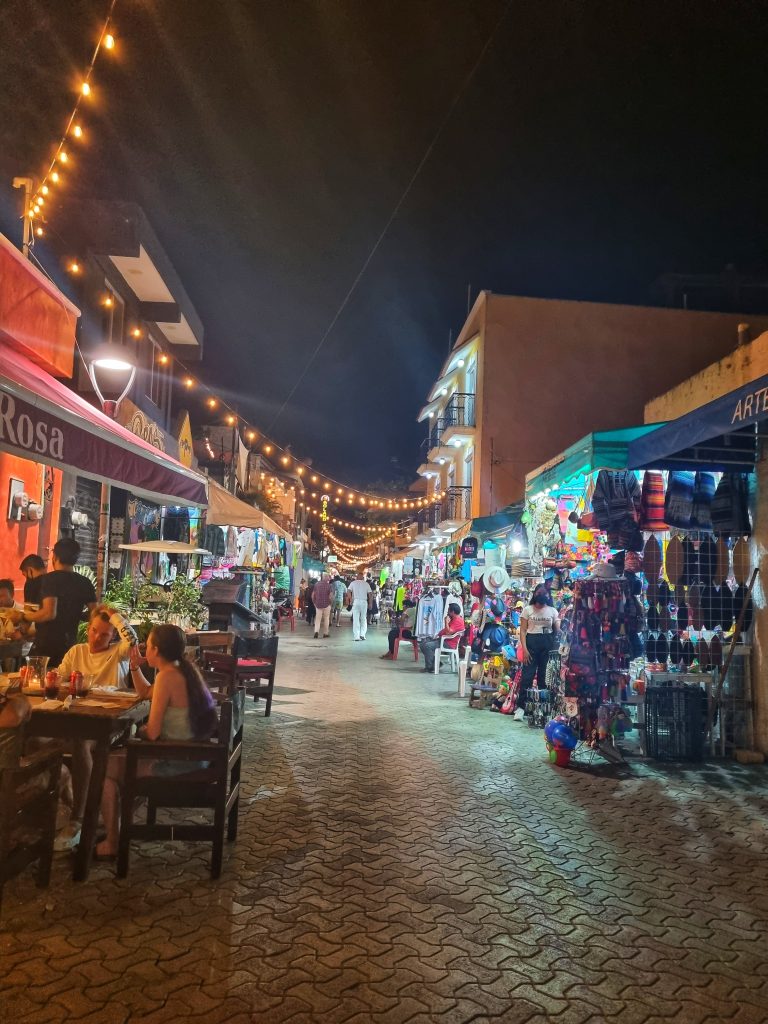 Mamma Rosa
This restaurant is located in the main town and is very easy to find. The food is incredible but that is not the only reason why this is one of our favourites. The tables are set outside so you can watch the world go by whilst enjoying your meal. Our favourite is their risotto, it is super yummy!
Muelle 7
Located right on the sea, this amazing restaurant will give you incredible food and also beautiful views. It is the perfect place to watch the sunset and enjoy some drinks and dinner. It is also an incredibly romantic atmosphere too so it is one of the best places for couples to enjoy a lovely evening together.
Snacks
Café Isla
This is a great café to stop by and get a good snack or a to-go breakfast or lunch. Cafe Isla serves coffee, bagels, sandwiches and lots of healthy bites to eat too! We really would recommend this café to stop by whilst you're in Isla Mujeres. Taste of Isla sums it up perfectly and has plenty of other food recommendations too.
Mercado Municipal
The mercado is an amazing area to pick up snacks for any excursions that you're planning to do or for quick food that you can take to go. You will find lots of unique different foods here and plenty of fruit too so there will be something to suit everyone!
Drinks
Stingray
This is one of our favourite bars to go to because it has such a good vibe that comes with it. They often run karaoke which is great to have a good laugh with a few drinks and get involved yourself if you enjoy karaoke!
El Patio
With such a relaxed and beautiful atmosphere, this is a great place to go to enjoy some live music and have fun! They have a stunning rooftop patio area where the live music takes places. It is perfect for our fellow couple travellers to enjoy some romantic moments together. The restaurant itself serves some amazing food so you can also get something to eat here too or enjoy some snacks!
Things to do
If you're only planning to spend 2 days in Isla Mujeres then you have plenty of choices on things to do. We would recommend spending the 1st day exploring the island, relaxing and enjoying the beach. It would also be a great day to rent a golf cart. For the second day, this would be your chance to book a snorkelling or diving tour so that you've got the full day on the boat. Snorkelling with Whale Sharks is truly a once in a lifetime experience! There are plenty of places to visit in Isla Mujeres and so much beauty to enjoy! We've listed some of our favourite things to do on the island so make sure that you don't miss out.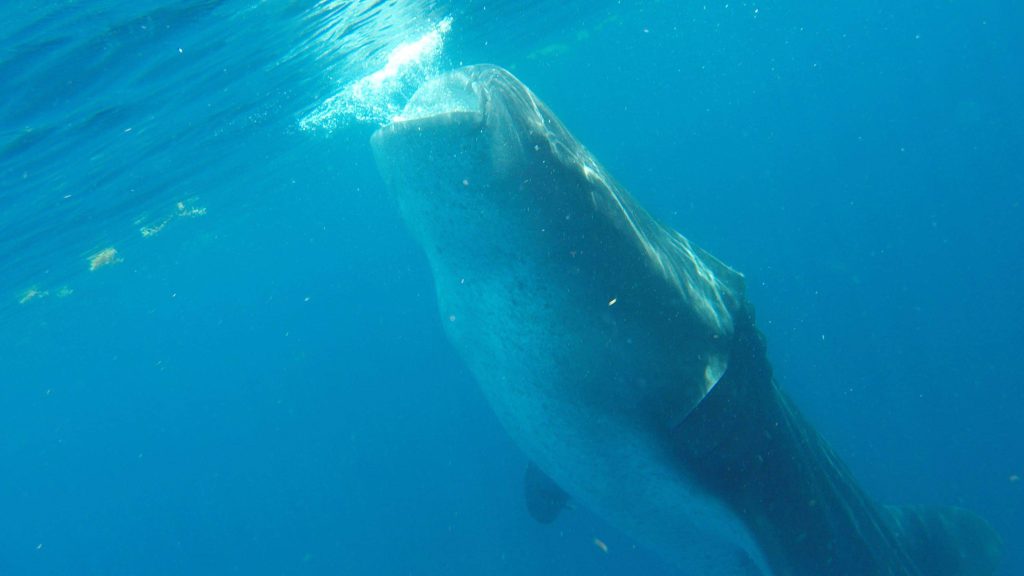 Snorkelling with Whale Sharks
This is easily a once in a lifetime experience and one of the top things to do in Isla Mujeres. It is such a humbling experience when you are in the ocean with these sharks because the size of them really will astound you. Of course you expect whale sharks to be large but actually seeing it in person is a whole different experience. Snorkelling with whale sharks in Isla Mujeres is something that you need to tick off your bucket list! We would say that you need to be a fairly strong swimmer to keep up with the whale sharks and get to enjoy them fully. You will even find Tyto Attlahua's painted mural on the island in dedication to them. Can you spot it?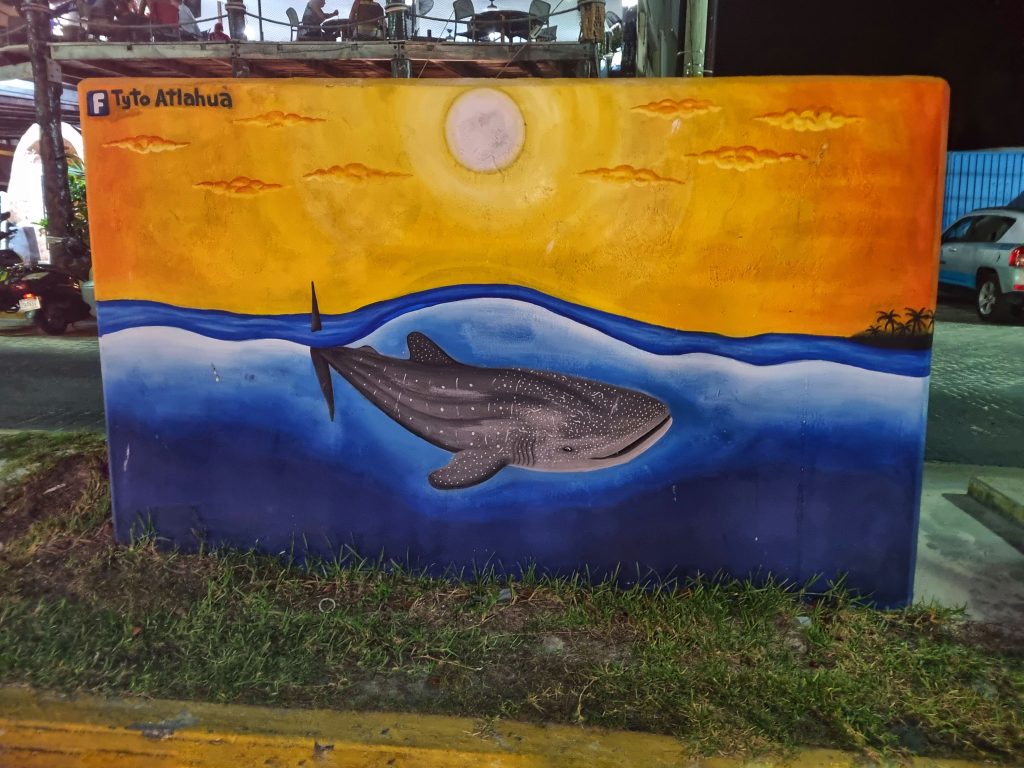 Rent a Golf Cart
This is one of the most popular things to do on the island and you will find many tourists and locals alike travelling around on a golf cart. It is an awesome way to get around the island in style and there are many different companies that rent them out. If you are just visiting for 2 days then it might be worth renting this out on the first day so that you can make the most of the island! Alternatively, why not take part in a bar crawl tour on a golf cart? This is an incredibly unique experience on the island.
Sunrise at Punta Sur
Punta Sur is easily one of the most instagrammable areas and it truly is a must see in Isla Mujeres. As it is at the most southern area of the island, this means that you are guaranteed to experience a beautiful sunrise at this location. It is the highest point of the island too and after you've experienced the sunrise, you can go and explore the Punta Sur cliffs and lighthouse. There is also a sculpture museum here so it is well worth a visit!
Isla Mujeres Sign
Like most dream destinations, Isla Mujeres of course has its very own sign! Head over to the sign to take some snaps and enjoy the beautiful beach nearby. If you've rented a golf cart then it will be very easy for you to get to. If you are staying on the Playa Norte area of the island then you will easily be able to walk there. However, if you're on the other side of the island you might want to rent out a golf cart to make it a lot easier. The sign itself is not well advertised online but you will find the Isla Mujeres sign behind Casa de Cultura building.
Playa Norte Beach
This is an absolutely gorgeous beach and you will find many different beach clubs and areas to chill. During certain seasons, you will find that there is a lot of seaweed. This is common on most beaches across Mexico so don't let this put you off.
In most parts of the beach, you will need to pay for sun loungers. However, you will find the Green Demon Beach club and right next to that, there is a volleyball net. This is where the locals hang out. It is also known as the 420 area of the beach too (we wonder why…). It seems to be quite a chilled out area to stay and easy to relax so it's worth looking out for. Vendors will come round with fruit and drinks to buy. We definitely recommend getting some fresh fruit from the vendors, it is so juicy and will be super refreshing on those hot days!
Sunset Boat Tour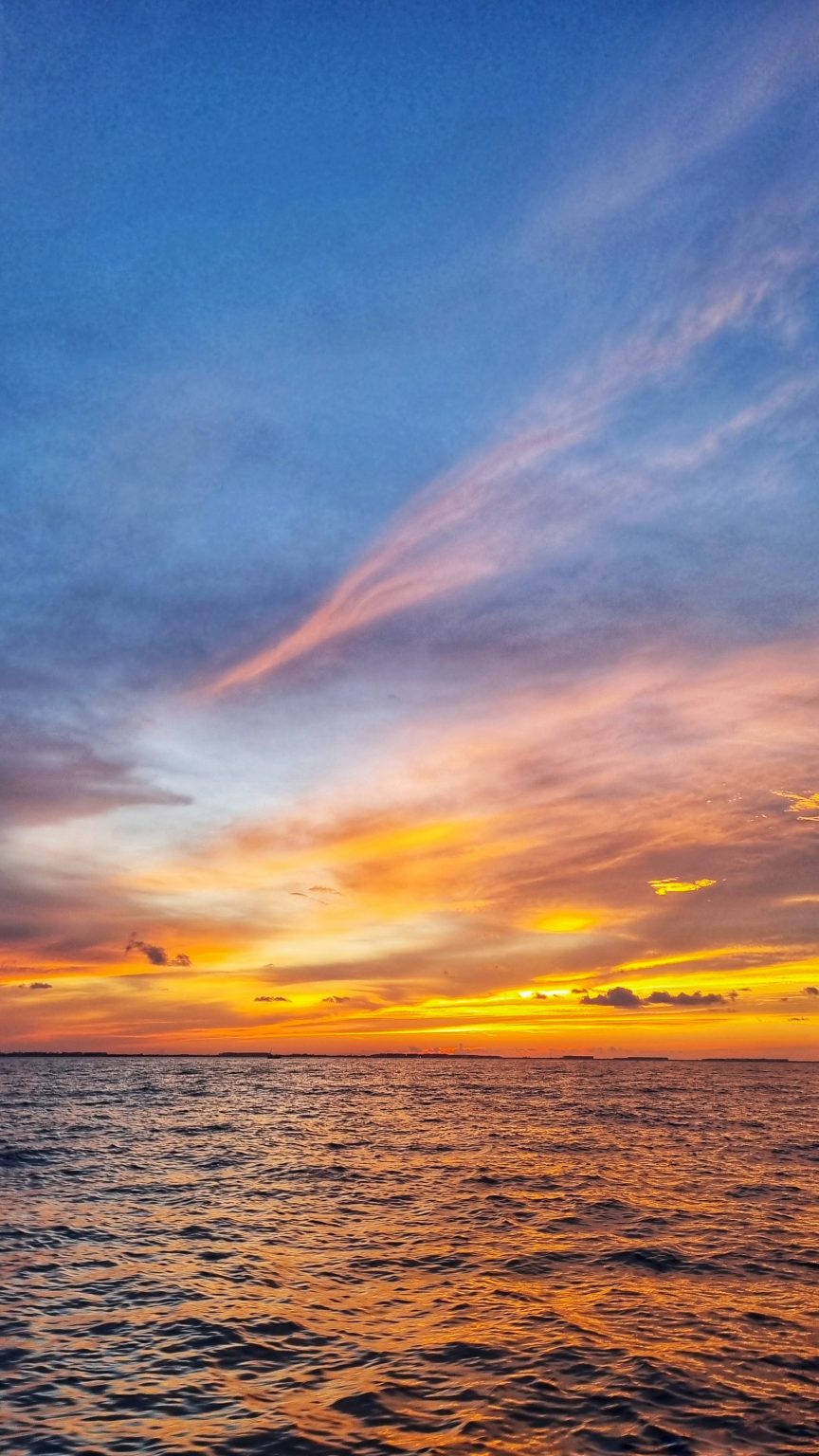 There are many different companies that offer this excursion and it really is a unique experience. Isla Mujeres is infamous for it's beautiful sunsets so why not get to experience it in a different way? These boat trips will often offer fresh ceviche that is made on the boat and drinks included. You can opt to have a private sunset boat tour or a group tour. We would recommend doing this privately especially if you're in a couple because it will give you those special moments together.
Live Music at El Patio
There are quite a few different areas on the island that offer live music but El Patio has by far been the favourite! First of all, the live music takes places on a beautiful patio rooftop. You will get to enjoy some amazing music with the best atmosphere too!
Party at Nomads Hotel Beach Club
Nomads is a hostel, hotel and a beach club so it really does tick all the boxes. The beach club is absolutely stunning and you can easily see why everyone wants to stay there. If you are wanting to attend one of their crazy parties then the best thing to do is to book staying there for the night. You will be given a wristband which means that you will be able to stay at the beach club for longer than everyone else. Also, you won't have far to go to get back to your room as it can be a bit difficult getting a taxi early hours of the morning. It is an incredible experience and you will have so much fun!
MUSA (Underwater Museum of Art in Isla Mujeres)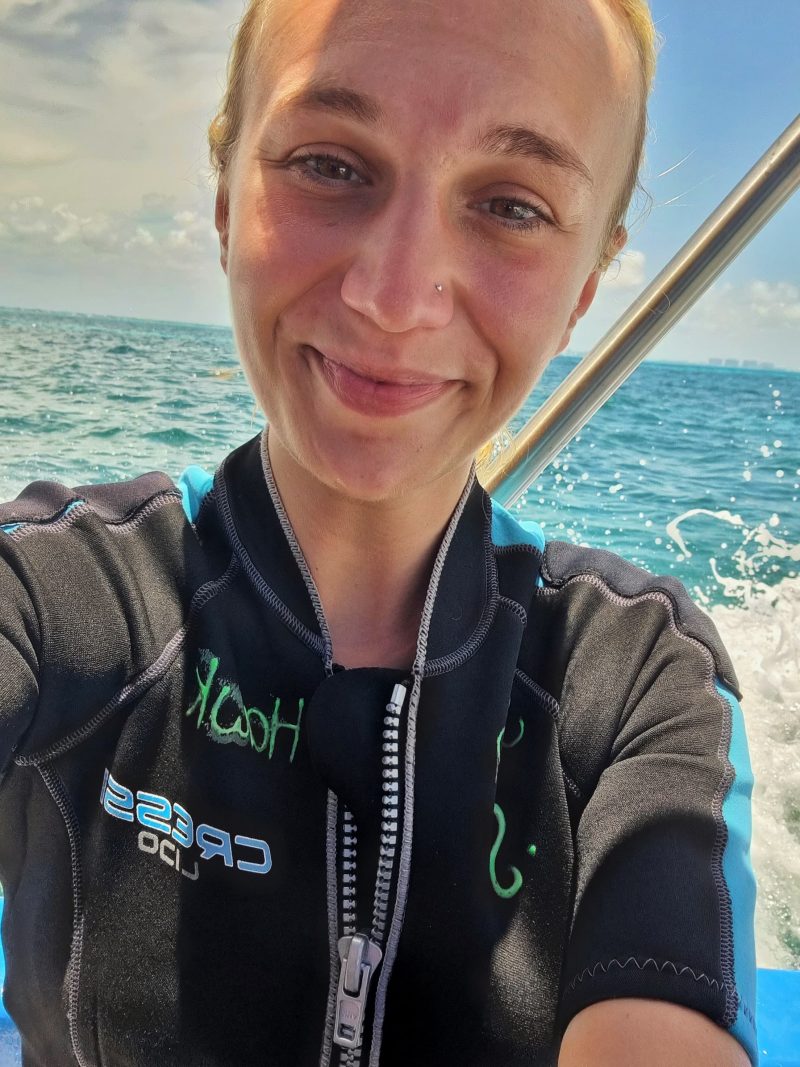 You can do this excursion both in Cancun and Isla Mujeres. There are actually several sites for the museum so you could do it in both if you have time! This is the perfect place for any Instagrammers, just make sure that you bring the Go Pro. You will find plenty of underwater sculptures and you are able to visit this unique museum by either snorkelling or diving. We would say that it is better to see this museum by diving because you can get a lot closer than if you were snorkelling form above. This is a totally unique museum and an experience that you wouldn't get anywhere else!
Scuba Diving
One of the most popular things to do on the island is to go Scuba Diving. Amy actually completed her PADI course on the island and it was the best experience. If you are staying at Sea Hawk Suites, you can ask them about their diving packages too as they do sometimes offer deals if you're staying at their suites. This is the best recommendation for if you are planning to stay on the island longer than 2 days and would like to complete your diving course.
Our Recommended 2 Days in Isla Mujeres Itinerary
Before you visit make sure that you convert your currency into Mexican Pesos. The locals really appreciate it as they have to pay high charges to get the money converted for you. For other tips before you visit make sure you check out Two Upright Tray Table's blog post '5 Things You Should Know Before Visiting Isla Mujeres'.
Day 1
-Ferry from Cancun to Isla Mujeres
-Check into your accommodation
-Go get some breakfast at Café Mogagua
-Rent a golf cart
-Head to Isla Mujeres sign
-Spend some time at Playa Norte
-Explore the shops in the main town and enjoy tacos at Taqueria Mafer.
-Go back to your accommodation and have a siesta or get ready for the evening
-Dinner at Mamma Rosa and enjoy the hustle and bustle of the town.
-Enjoy some live music at El Patio or karaoke at Stingray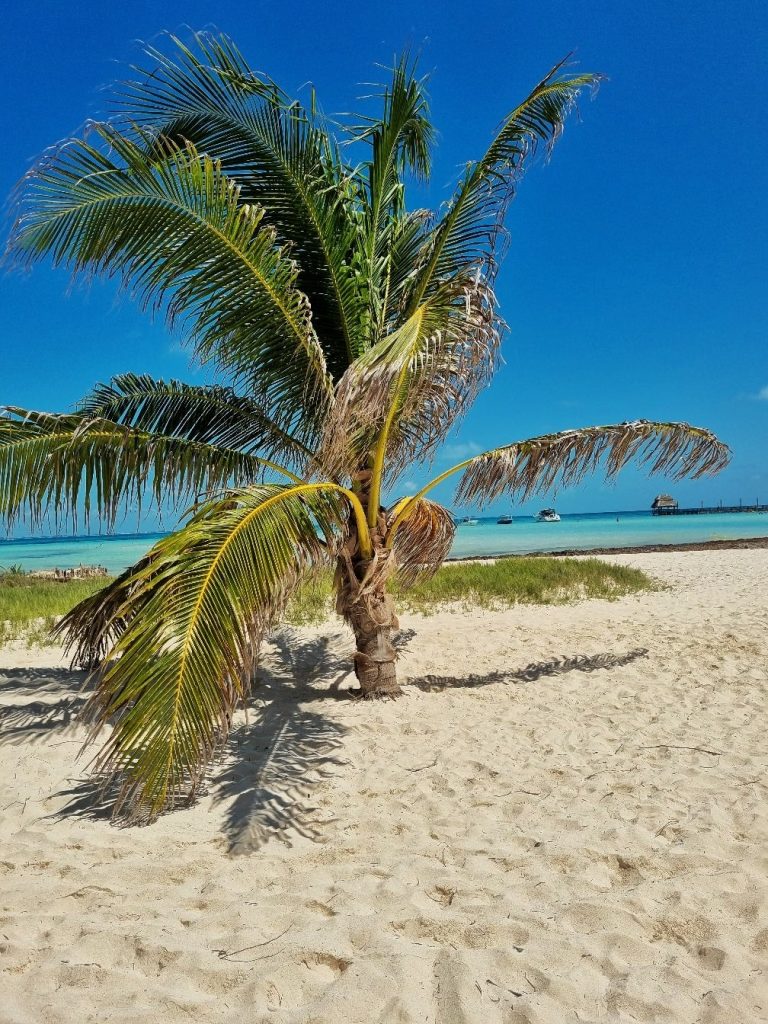 Day 2
-Early start if you're prepared to see the sunrise at Punta Sur
-Head back to your accommodation and get ready for the day
-Take either one of the following excursions (book in advance to check timeslots):
MUSA underwater museum
Snorkelling with whale sharks
Diving trip
-Siesta again if you've been out on the water all day!
-Muelle7 for dinner and enjoy the beautiful views.
-If you're brave enough head to Nomads Beach Club for a beach party! If not, have a chilled night wandering around the town and enjoy some music at El Patio.
We have left the second day of the itinerary open because different excursions interest different people. In our opinion, we would suggest going out to do the snorkelling with the whale sharks. This is a truly unique experience and something that we would recommend to everybody!
If you're taking a diving trip or visiting the underwater museum you can choose to go in the morning or afternoon. If that is the case then you will be able to head back for some lunch at North Garden. With the whale shark experience lunch is usually included so you won't need to find somewhere to eat.
Alternatively, if you're not one for diving and snorkelling, spend some time at Playa Norte for the day. Grab yourself some lunch at North Garden and then get yourself ready for the sunset boat tour.
Isla Mujeres – the ULTIMATE Mexican Vacation
Isla Mujeres really is an incredible island and has so much beautiful scenery to explore. We have created only a 2-day itinerary but we would suggest spending more time on the island if you can. There are so many different day trips that you can do. With this itinerary, it will be a bit rushed to try to fit as much in as possible! Amy went to the island to spend 1 week to do her diving course and ended up staying for 10 days. She then returned to the island a few months later and spent another couple of weeks there.
We really hope that you enjoy your trip to Isla Mujeres. Let us know in the comments what your favourite thing to do on the island is!
Love, Amy & Liam x
P.S If you're planning to visit different parts of Mexico then make sure to check out our blog post on the best places to visit in Mexico!
Save This For Later