DISCLOSURE: This post may contain affiliate links. We only recommend products that we truly feel will bring value to our audience. If you click on a link and make a purchase, we may receive a small commission at no extra cost to you. These commissions go towards improving our blog and creating a better experience for you. We really appreciate your support!
Faro is the Algave's capital. It is such a beautiful town with lots of history and culture hidden beneath the seams. This trip was done on a weekend but we would love to go back and get some more exploring done. We would recommend around 3 -5 days as a good length of time to visit Faro. We created this guide to show you 5 of the best things to do when you visit Faro, Portugal.
Table of Contents
1. Old Town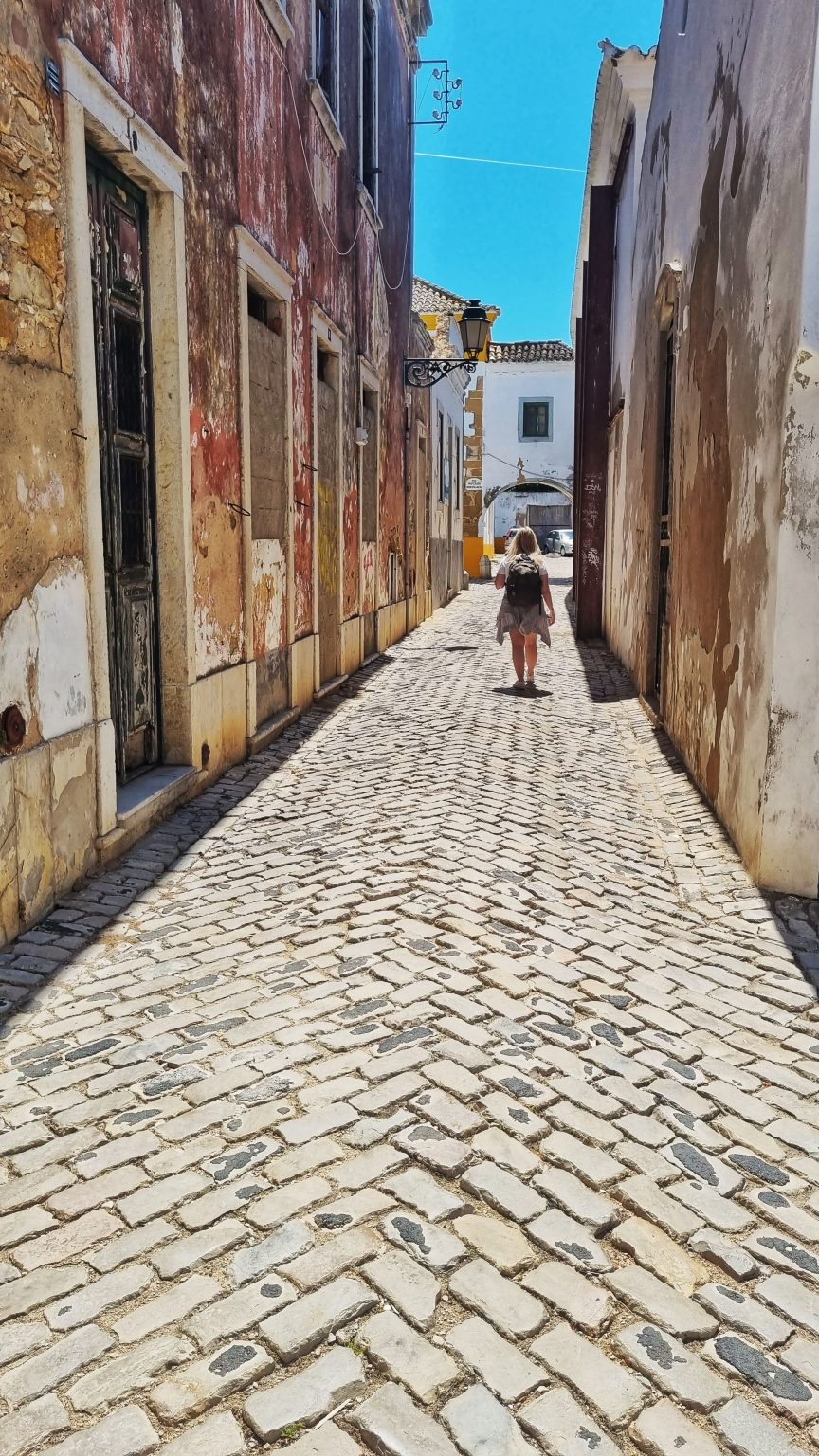 There is no way you can visit Faro without having a wander around its Old Town. It dates back to more than 2,000 years, the beautiful cobblestoned streets makes you feel as though you've been transported back in time. It is worth having a wander around the ancient city, getting yourself lost down many of the alleys and passageways. For those that are interested in architect, you can stroll around the Old Town and marvel at the variety of styles that make up this beautiful town including gothic and baroque. There are plenty of small shops and cafes for you to stop and pick up some gifts for friends & family or sit down and enjoy a drink in the shade from the hot sun.
2. Benagil Caves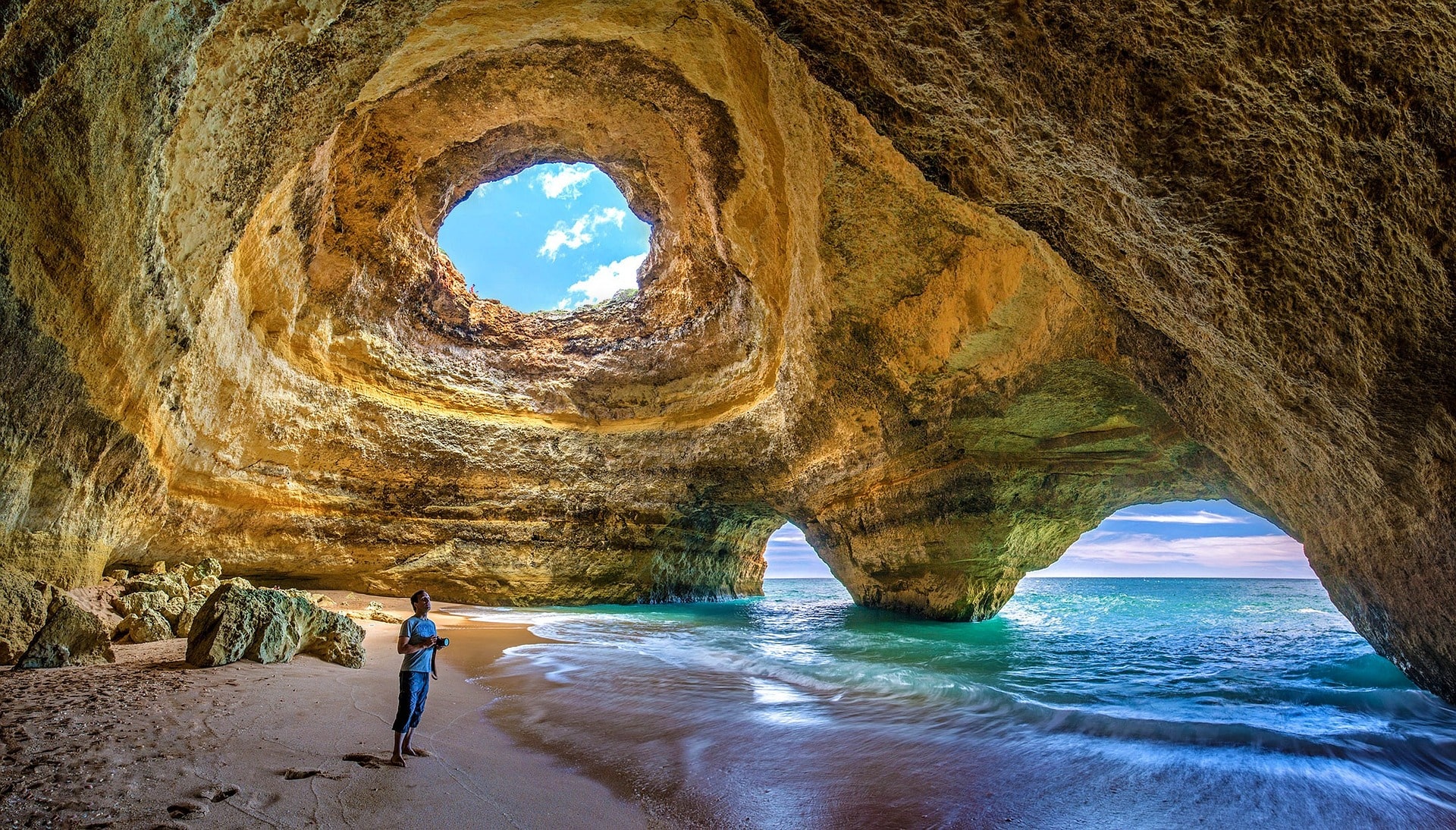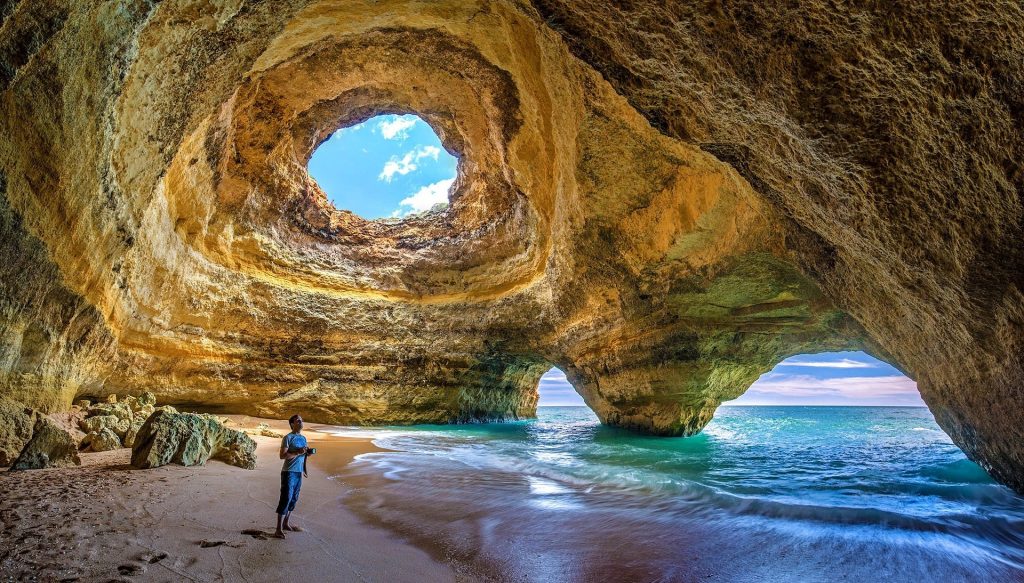 These caves are not in Faro itself but it is well worth taking a day trip out to the caves especially as it is one of the Algave's most Instagrammable spots. It is one of the top 5 things to do in Portugal's Faro. If you want to visit then it is best to head down early so that you don't find lots of tourists in your snaps and you get to enjoy the beauty at your own pace.
The caves are located just from the small fishing village Benagil and it is an incredible place to enjoy the cave formations and soak up some of the Portuguese sun. Whilst the cave doesn't look too far, it is best not to swim there as the current can be particularly strong around the area. It is best to hop on one of the many boats and be able to enjoy the caves safely. You can find a detailed guide about the caves and how to get there here.
3. Eva Rooftop Bar
So many people recommended this to us when we got to Faro and even when we mentioned we were going to Portugal. We can't agree more that it is definitely well worth a visit. This had to make our top 5 things to do in Faro. The rooftop bar can be found in the Hotel Sene Ses and features a swimming pool. They often have a DJ set on the go at the top whilst you marvel at the stunning views of Faro and the marina. There is no entry to get in but you will definitely want to get yourself a cocktail whilst you're up there.
4. Dolphin Watching
You will be overwhelmed by the amount of boats that offer various trips including Dolphin Watching. Head down to the marina and you will have your pick of the lot. The boat tours are usually for a few hours so you can easily fit this in around exploring the old town. However, bear in mind that it is not a guarantee that you will see dolphins so you will need to check when you're travelling to see whether it's a good season for them. With any trips like this, it's always a risk that you may not see the animal but it is still worth taking the opportunity to see the sights from a boat and top up on your tan whilst you're at it.
5. Enjoy the Portuguese Cuisine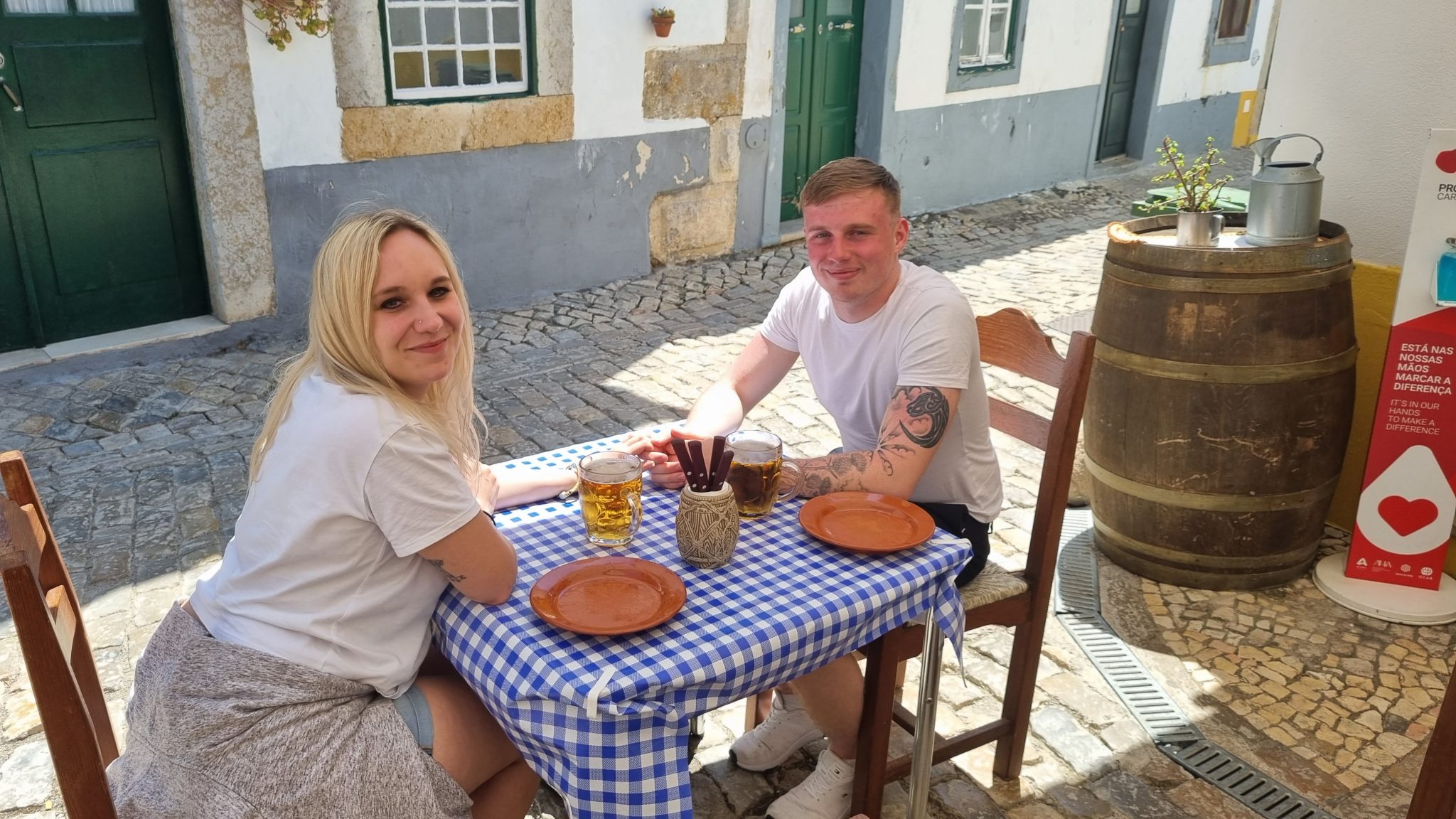 The Portuguese cuisine is one of the best out there especially for meat lovers. Faro is no exception and will also offer a wide variety of fresh Portuguese seafood dishes. We have made a post about some of our favourite places to eat in Faro so be sure to check that out here.
Portugal is a beautiful country with so much to offer! We've been lucky enough to visit Lisbon and Faro and would recommend this stunning country to everyone. If you're looking for where is best to visit in Portugal then have a look at Anywhere Rooms guide to 25 Best places to visit in Portugal!
Faro is often one of the cheapest places to go when you're checking Skyscanner. You will often find good flights especially for long weekend visits. We hope you enjoy your trip to Faro. experienced some of the incredible things that the town has to offer. If you're also looking for a quick getaway and are not sure on what to pack then check out how to pack lightly so you don't have to pay extra for baggage.
Love, Amy & Liam x