Best New Years Eve Party in New York [2024]
DISCLOSURE: This post may contain affiliate links. We only recommend products that we truly feel will bring value to our audience. If you click on a link and make a purchase, we may receive a small commission at no extra cost to you. These commissions go towards improving our blog and creating a better experience for you. We really appreciate your support!
Without a doubt New York is one of the best places in the world to spend New Years Eve and you will be able to party your way into 2024. Tourists from all over the world flock to NYC to see the infamous ball drop in Times Square. Most people will think that seeing the ball drop is an ultimate item to check off their bucket list. However, that is not the ONLY epic thing that you can do for New Year's Eve in the city. One of the best things that we have ever done for New Years was getting to see the year in by cruising along the Hudson River and watching the fireworks in the distance.
Taking a break from the hustle and bustle of Times Square was the best decision that we made. Even just working our way out of the city to get to the docks was enough for us. The moment we stepped on the boat, we knew we were going to be well looked after and enjoy an evening free of worries, crowds and just enjoying the moment. Below we cover our own personal experience of New Years in New York. You will no longer need to ask yourself how you're going to spend New Years in New York. We have recommendations for the best parties and cruise to get booked on. Scroll down and get yourself booked in quick for your 2024 New Years celebrations…
Table of Contents
Spending NYE in NYC
Seeing the New Year in whilst you're in New York is one of the best ways you can spend it. Now that travel has come back to normal after covid, most people are in the mindset to try and make the most of every moment. If you're still debating whether to travel to New York for the New Year celebrations then this is your chance to get booking. The streets are filled with people from all around the world wanting a chance to start year off in the right way.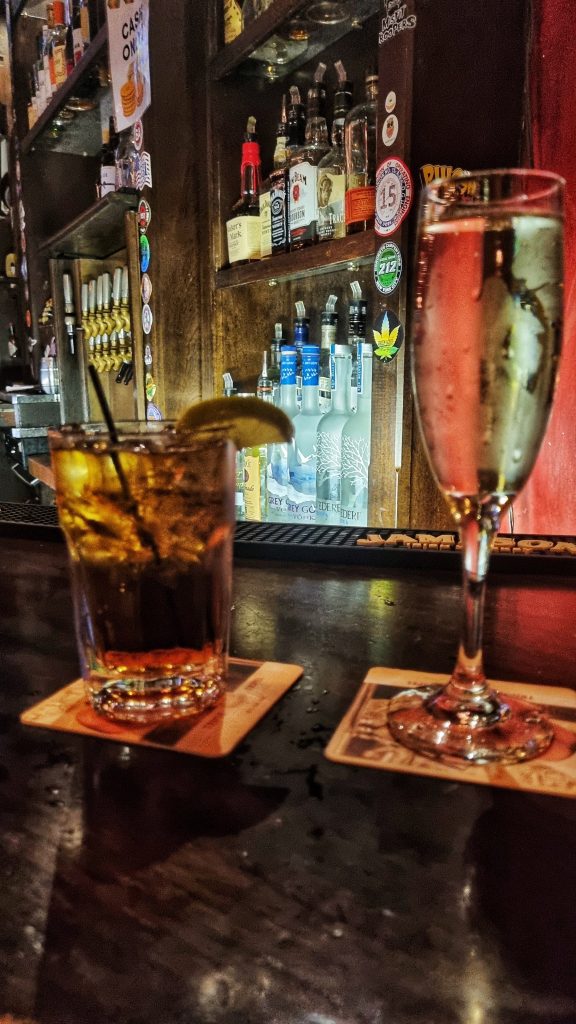 When deciding on your plans for which is the best party to see the New Year in New York, there is so much choice. It can be really difficult to narrow down where is best to go. For 2024, you can choose between watching the ball drop in Times Square, taking part in one of the many parties across New York or joining a boat party. Whatever you choose to do, the atmosphere in NYC is unlike anywhere else and you will have a great time partying your way through the night.
Times Square
New Year's Eve in New York City, is there anything else that crosses your mind other than Times Square?! Every year, 1 MILLION people see the ball drop so it is fair to say it's one of, if not the biggest New Years party in the world, never mind New York. It is fair to say it can get a bit crazy in Times Square on a normal day but on New Years its a whole different level. If you are going with other people make sure that you have eyes on them the whole time or you may not see them until you're back at the hotel.
While you're waiting for the ball to drop you will have the chance to see live performances from multiple singers like the super bowl halftime performance. It'll be different every year and always worth seeing. You can have the chance to buy drinks and food enjoying the show and lights of the city. Meeting new people is going to happen here and the good thing about New Years is that most people are happy and just want to enjoy themselves and see what the night has to offer.
One thing we will say about spending New Years in NYC is that unless you're inside it will most likely be chilly. Be sure to wrap up warm especially if you're out on time square. Even with all the people and the alcohol you will still be vulnerable to the cold. The weather can be anywhere from 10 – 0 degrees during this time of year. No matter how good you may look in a shirt or a dress, make sure you put on a jacket to go with it and you'll thank us later.
New Years Eve Parties in the City
With loads of parties to choose from in NYC it can be hard to find one thats right for you. We done a fair bit or research and found that the big three were, a street party i.e. Times Square, party at a club or a boat cruise party.
All of theses parties going on looked like so much fun but the only thing was you could only do one. You will need to commit to the party you will be at before midnight. After the ball drop you can always find other bars to go to. However, you'll find its hard to get into another bar because of how busy everywhere will be. We would advise you to stay at the party you have chosen until closing time. You will find yourselves getting bit overwhelmed with all the choices you have. To make things a bit easier we have come up with a list of ideas to help you make up your own mind.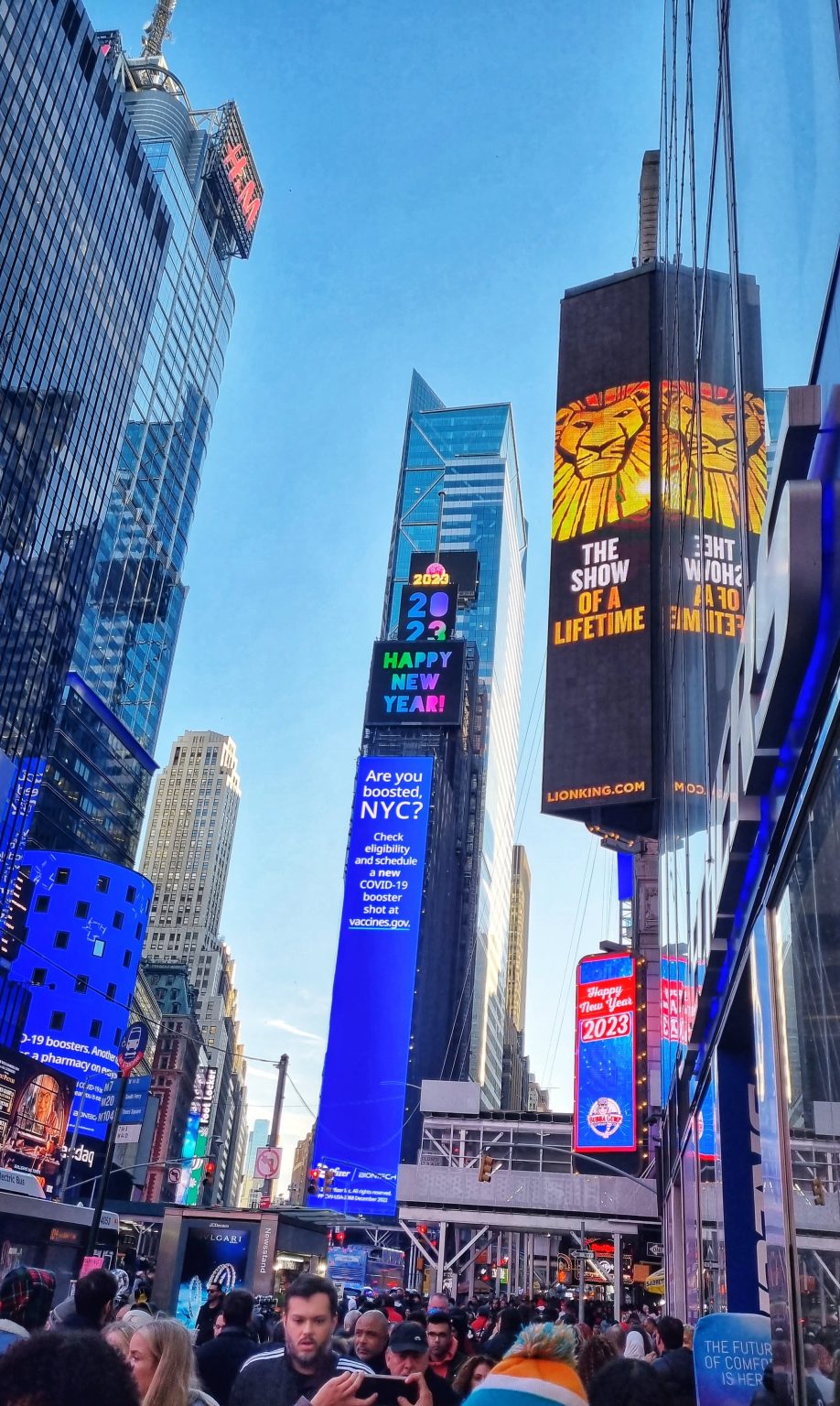 Our Recommendations:
Applebees Party – Applebees hosts a party every year and you can witness the ball drop from Time Square from here too.
Fishbowl at Dream Hotel – A cool looking arcade bar taking you up to midnight with an open bar. You can even upgrade to move around the other two parties within the hotel.
In our opinion, a cruise is the best party to start the New Year in NYC. You will cruise down the Hudson river and enjoy the best party in New York. To us, this just screams out a good time. Being able to see New York in a different way for New Years will be a special memory for you to have and share. So many people visit to see the ball drop but how many people get to cruise along the Hudson on a 3 floor boat. You'll have the chance to see the statue of liberty (weather permitted) and watch the fireworks going off at the start of the New Year which we feel is an awesome view.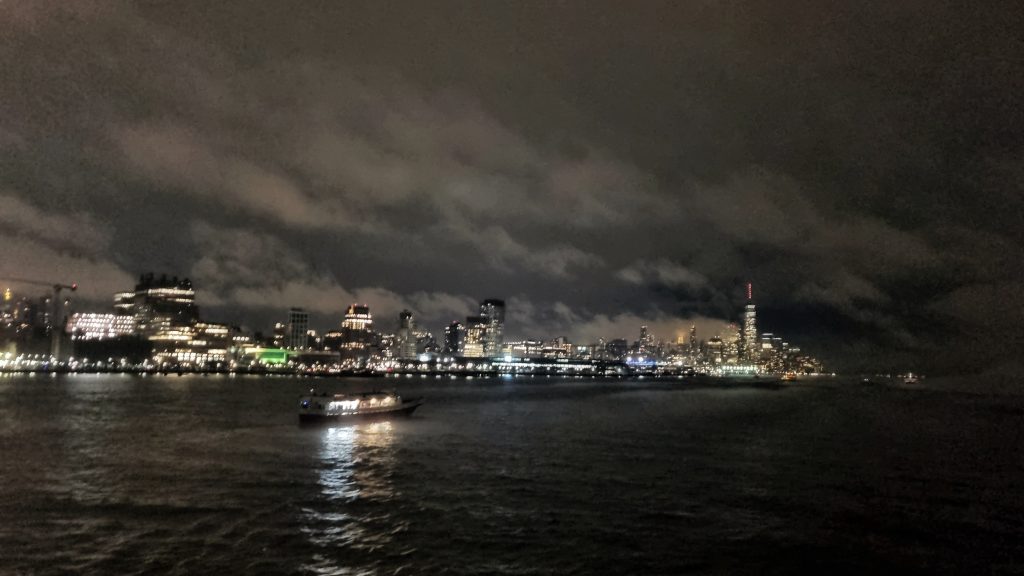 Our Experience
We decided that we wanted to do something a little more unique in NYC and have the best party by cruising down the river. We felt it would be a cool experience to have together. When we were looking at the different cruises we found one that we felt was right for us. It was not just a party cruise but it was also Great Gatsby themed so you had to dress up smart. All the girls had cocktail type dresses and the boys had suits just like in the 1920s. The boat itself had 3 floors on the bottom was a big dance floor and the 2nd and 3rd floors had bars, tables and a balcony to look over the dancer floor. The yacht had an outside area for smokers and so you can look over the river looking at the city.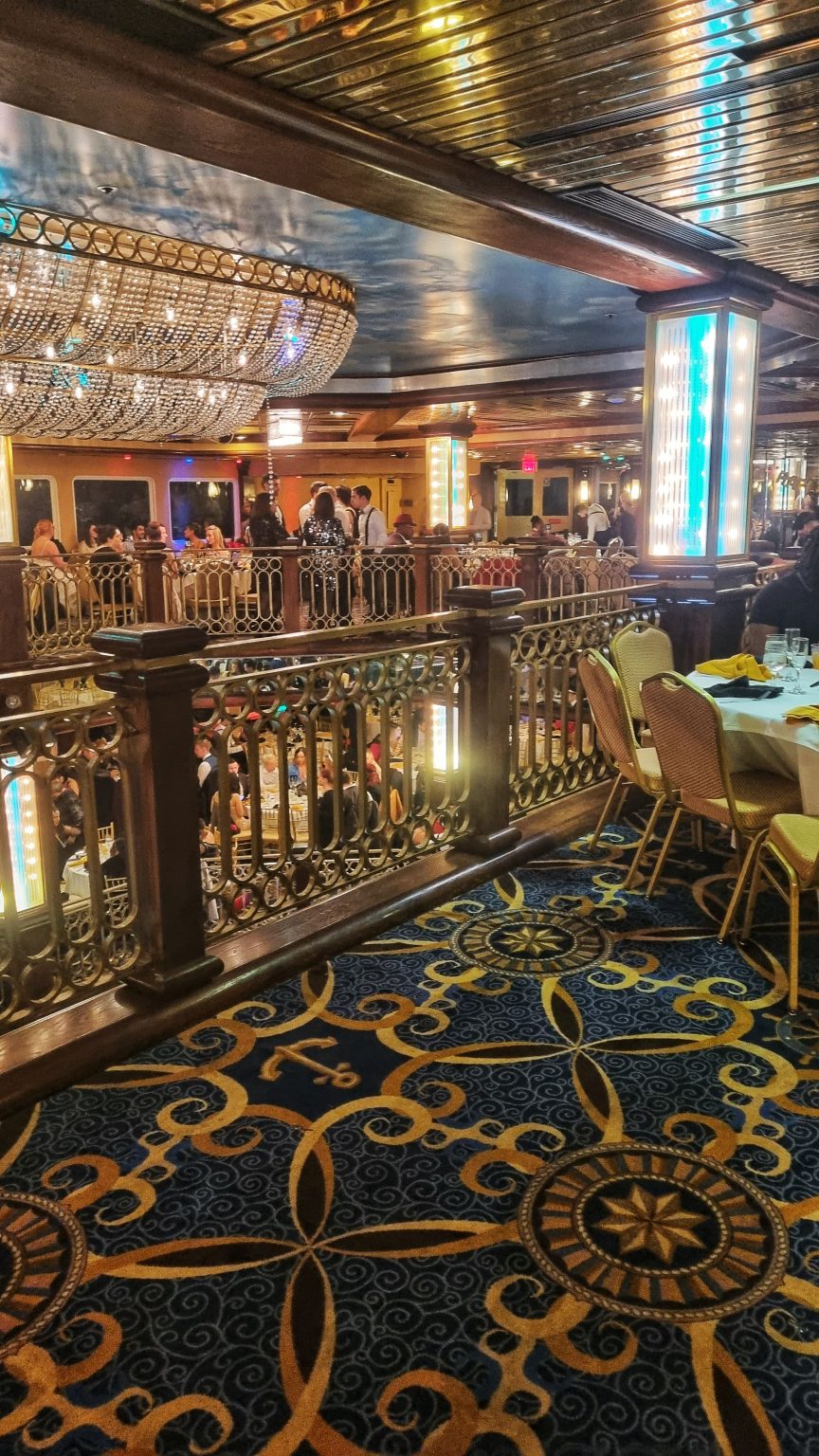 When we got on board we were greeted and shown to our table that was on the top floor. We were seated next to other people all of which were from different parts of America. it was nice to meet and talk to new people which made the experience even more exciting. The bar was open so you can just go up and just grab a drink whenever you need one. We loved the all-inclusive bar because everything was taken care of prior to the night. They also organized dinner for you as well. It was a big buffet full of food so no one went hungry.
The Music
Once the food was out the way, you were able to sit back and enjoy a live performance from the Brooklyn Duo. For us, this was a once in a lifetime experience in New York City. Brooklyn Duo were absolutely incredible and it screamed sophistication and class. Once they had finished their performance, the DJ opened the dance floor for everyone. There were a few different dance floors for you to enjoy so if one was too crowded, you could just go to one on a higher deck. We made quick friends with the others we were sharing a table with. Everyone one around us was having such a good time there was no problems all night it was one of those perfect, hassle-free nights.
The only down side to all of this was the fact it was raining all night so we were all wet at some point. With the all-inclusive bar though, no one really seemed to mind. Everyone was just enjoying themselves and having fun so the rain didn't dampen the experience at all.
The Countdown
The best part of the night was the countdown to midnight. Many people stayed on the dancefloor for the countdown but we excused ourselves to the deck. By the time we all got to 1 you could see the fireworks going off over New York City with the Statue of Liberty in the distance. It was an incredible moment and one that we will never forget. Having this moment with each other has to be the best way we could of started the New Year. Lets be honest who doesn't want to start the New Year looking over NYC with your partner next to you? We really did have a good time starting the year like this. We would tell anyone and everyone to do it in the future!
Tips for Cruising on NYE
– Take a jacket & an umbrella!
– Order a taxi well in advance for there and back.
– Check if it's all-inclusive!
– Try to wear comfy shoes.
– Expect it to be busy.
– Check your items into their storage.
– Take warm clothes with you.
– Enjoy the view!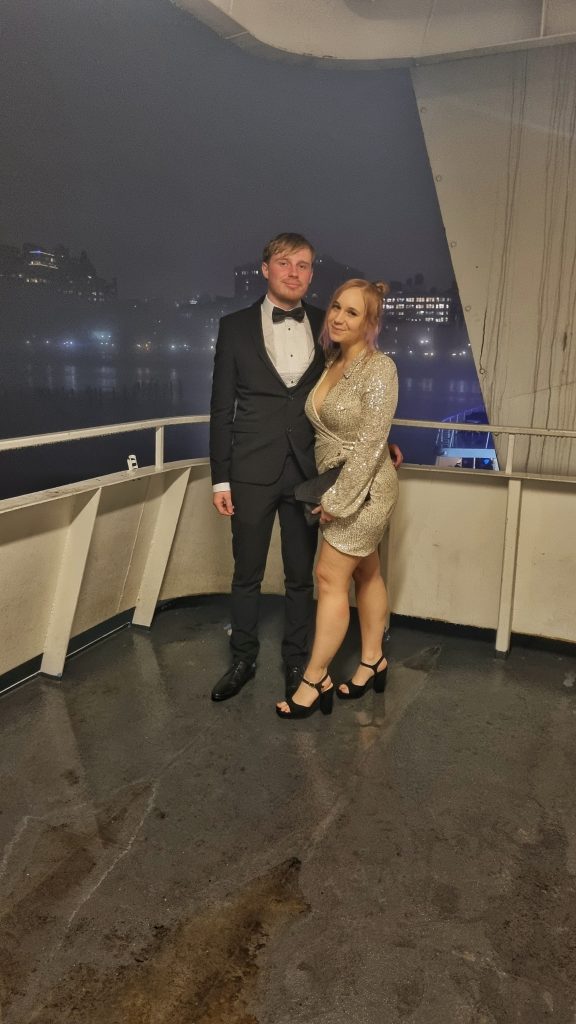 2024 New York Party Boat Cruises
FAQ for New Years Cruise Party in NYC
How much does it normally cost?
It can cost anywhere between $200 – $400. It all depends on what kind of party you're looking for and what class for ticket you get. Often, you will have a choice between a standard, upgraded or VIP ticket. Options like this will change the price quite a bit so keep that in mind when you're looking. For us, it was a once in a lifetime experience so we upgraded our tickets. This gave us a better view to be able to enjoy the live performance.
Is it really worth it?
If you're still asking this question at this point then you clearly haven't read the whole of this post…. YES it is worth every bit of it! We had such a fun time and you will too! For the money, you will have everything included so that will be your whole night covered. What's even better is that the food is really tasty too so you certainly won't go hungry. You need something to soak up the alcohol right?!
Do you get to see the Statue of Liberty properly?
This will completely depend on the weather and the cruise that you choose. Generally speaking, if you have a nice clear night you will see her and all her glory. If like us your night is rainy and cloudy sadly you wont get to see her as well. You will be able to make her out in the distance but not the best of views.
What is included?
Most cruises will have food served and an open bar with staff to serve you when you need. They will also have some kind of music option for you. This could be live music, a DJ playing for you or even both like we did. Plus you'll get to cruise down the water looking over the city which is a beautiful sight to see.
What should I take with me?
Spending New Years anywhere you'll want to be all dressed up looking the part. For some people this means having things like high heels on. Others will just be wearing the bare minimum to look as nice as possible. We are here to tell you to bring comfy shoes because you'll be on your feet most of the night. You will also want to wrap up warm or at least bring warm clothing with you. New York City is usually cold at that time of year never mind being on boat in the middle of the the water.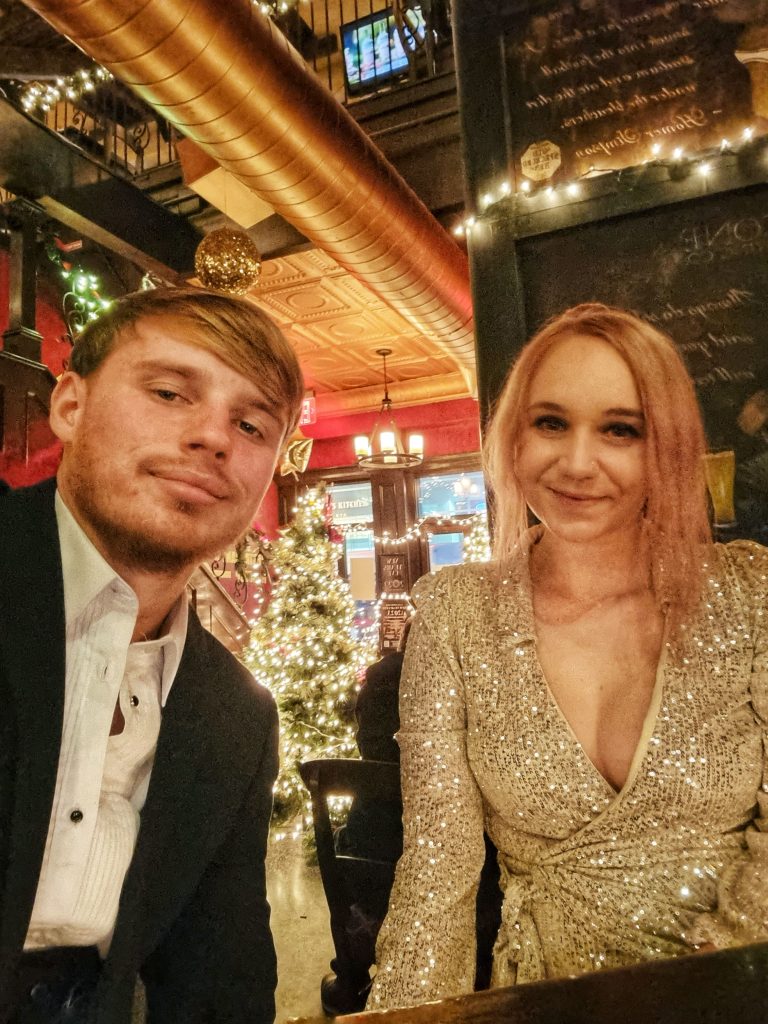 Is there a dress code?
Before packing for your trip you should read the information provided by the company you have gotten the tickets from. Some may be stricter than others such as no trainers/sneakers on boat. Some boats may also have a theme. For example ours was themed Great Gatsby so our outfits matched this.
We hope that we have given you all the information you're looking for. Hopefully we've also convinced you to spend your next New Years in NYC at the best party in the city. We had an incredible time here and believe you will too. Just remember that it can be expensive in New York. To help out we have also created a budget guide to New York. This will keep you right if you're trying to save money whilst being there.
Love, Amy & Liam x
Plan Your Trip to New York City
Did you know that when you book an activity or accommodation through our links that we receive commission at no extra cost you? This helps us to continue to provide helpful guides on Plain2Plane and so we can make travel mistakes so you don't have to!
DISCLOSURE: This post may contain affiliate links. We only recommend products that we truly feel will bring value to our audience. If you click on a link and make a…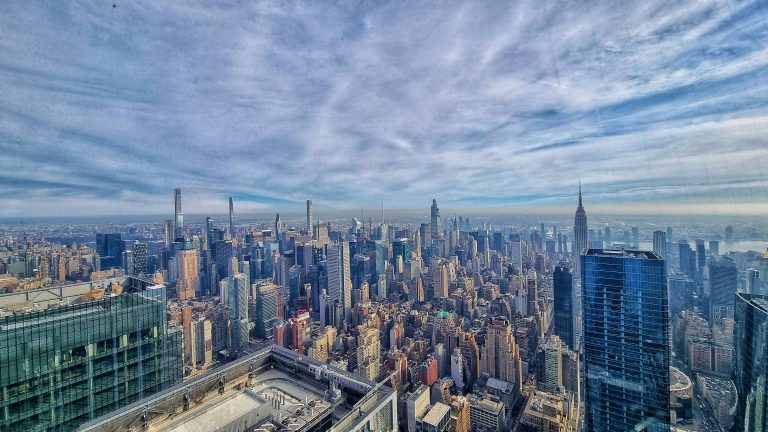 DISCLOSURE: This post may contain affiliate links. We only recommend products that we truly feel will bring value to our audience. If you click on a link and make a…