Visit San Diego in 3 Days
DISCLOSURE: This post may contain affiliate links. We only recommend products that we truly feel will bring value to our audience. If you click on a link and make a purchase, we may receive a small commission at no extra cost to you. These commissions go towards improving our blog and creating a better experience for you. We really appreciate your support!
San Diego is such a beautiful part of California to visit and you can easily check off some of those bucket list items in 3 days. If you're planning a trip to America you need to make sure you stop off at San Diego. Here is our 3 day itinerary for those that are just passing through. San Diego is a beautiful place with so much to do within it. It can be an adventurous trip or just a city break. It has everything you're looking for! There are so many things to do in San Diego whether you are there for a day or 3. With plenty of beaches museums you won't be disappointed.
When visiting San Diego, there are certainly better times to visit to avoid tourists. It is at peak season in September so there will be a lot of people around this time taking in the sun and the sights. If you want to go when it is a bit quieter than normal then you may want to visit around October time. By then the crowds will have died down and you will be left to go sightseeing without fighting off all the other tourists.
Table of Contents
San Diego Zoo
San Diego has a lot to offer, one of which is San Diego zoo, with over 30 different attractions to see and so much to learn. We love animals and when it comes to a zoo like this it's amazing to see somewhere that puts the animals first. We love how much time they have put into educating people on how to look after this amazing planet we are on. The zoo itself has two parts; the actual zoo and then the safari park. Although, they are not in the same area! They're actually 35 miles apart but both worth going to. Spending the day at the zoo can be a great day out in the sun so try not to miss out on visiting the San Diego Zoo.
The zoo offers different "special experiences" in the park so this is a great way to make your visit in San Diego more unique. You may want to look into doing something like the "Crazy about Cats" experience. This will give you access to the zoo before they open. You will get a tour around showing you all the cats they have from lions to fishing cats while learning all about them. This really would make for an amazing day out. If you are thinking about going as a family you will want to look at the age group as well. This particular experience is for 5 years old and above so you don't want to end up disappointed.
Beaches
San Diego has loads of different beaches. There are 31 of them to be exact and they are all worth going to. If you're only going to San Diego for the 3 days then we recommend spending time at one of these amazing beaches. Coronado Central Beach is one of the more popular ones to go to with its white sands and blue sea everyone can have a good time in the sun here. You can also take advantage of the fact the the coastline is so long that you can just walk along the beach for hours. This may not be for everyone but some people may find that it could be a good way to relax.
The white sandy beaches with blue sea is an awesome sight to behold. If you really want to take advantage of the beach then why not get yourself a snorkel and goggles? You can have a swim in the sea looking for all sorts of different animals such as different fish, rays. If you're lucky you may even see a sea turtle and possibly a leopard shark. Don't worry they are harmless they are often seen on the sea bed laying in the sand just chilling and enjoying life.
Baseball Game
Why not try a baseball game? Its is after all America's favourite pastime. The San Diego Padres Stadium is located right next to the town. After spending the day watching the game, you can walk straight into a night out. Going to a baseball game is a 3 hour event. It will be full of fun, food, drink and a new experience for those that haven't been before. We recommend doing something like this if you're visiting America as you may not get the chance to do it again. To see a real baseball game in America is something you can tell people when you go home. Who knows you may even catch yourself a ball to take home!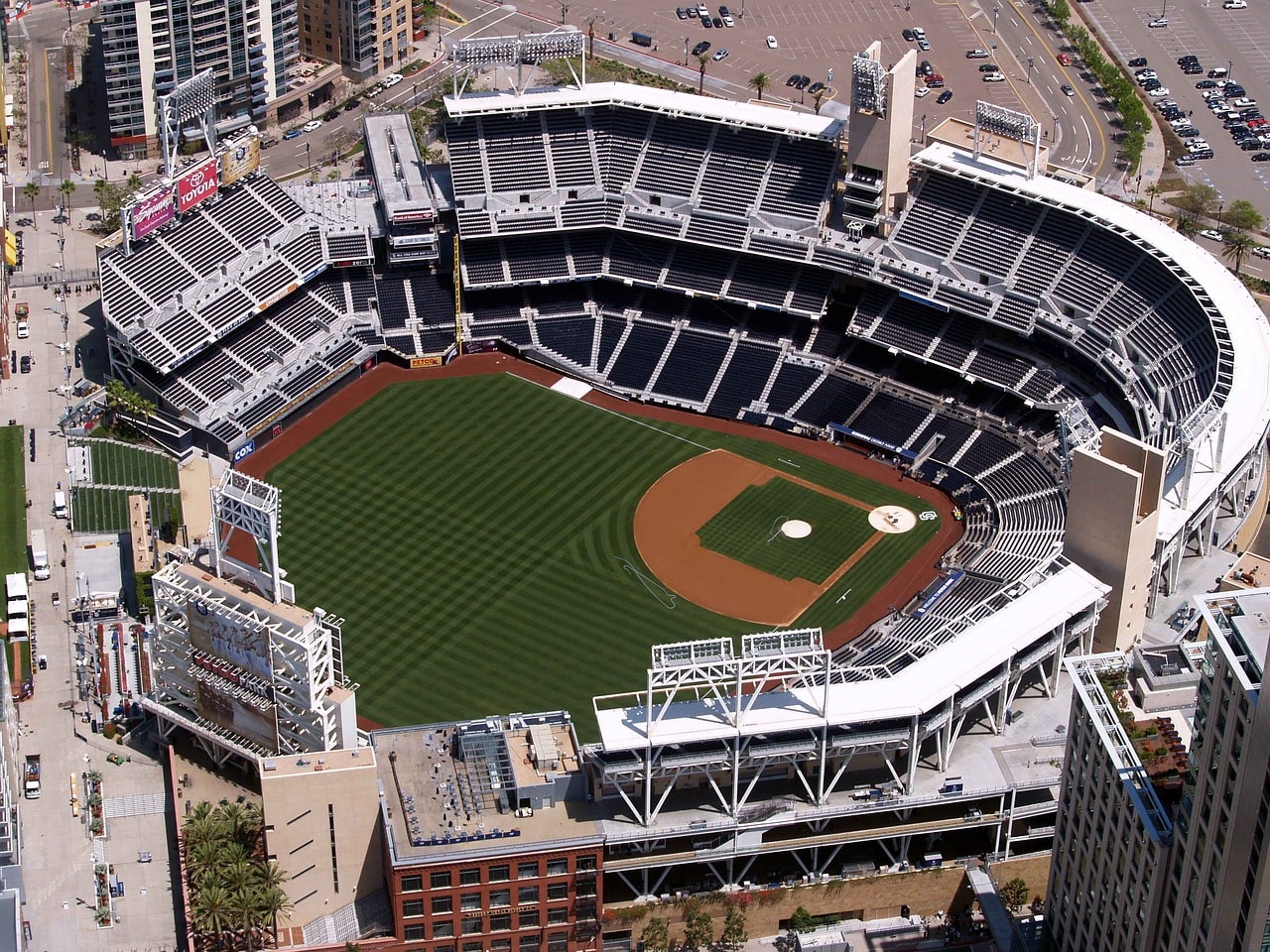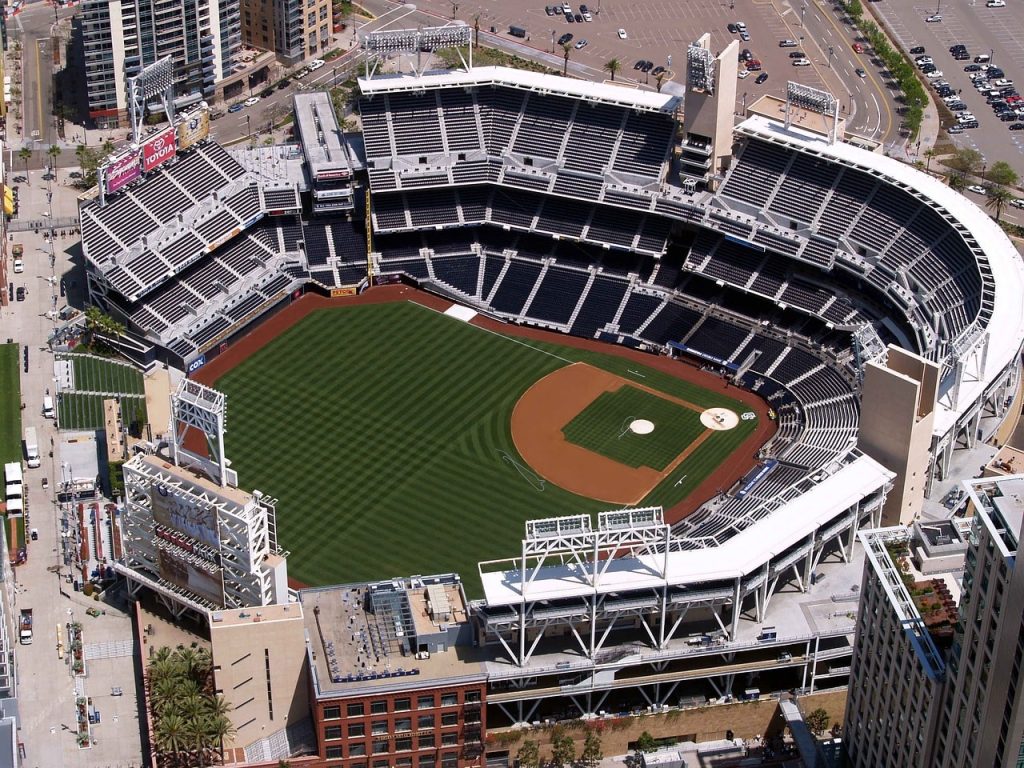 Baseball has been around since 1800s and has been massive in America ever since. It has also reached out to 100 other nations since then such and Japan and Italy. This awesome game has been going on for that long it is a must do whilst you're spending 3 days visiting San Diego. If it turns out it's not really your thing then don't worry as you have different venders walking up and down selling hotdog and drinks for you. Plus, you will have the opportunity to meet some of the locals who may help you enjoy the game even more.
La Jolla Caves
How about exploring old caves that was first discovered in 1902? The La Jolla Caves are well known in San Diego and they are loved by many as they are home to a lot of wildlife. They are best known for the sea lions which is definitely worth seeing whilst you're in San Diego. La Jolla Caves is one of the bigger attractions in San Diego. At just $10 you can go and see how amazing it really is and find out what it was used for throughout the years and its connection to pirates! With loads of great places to grab a picture and some cool things to see it can make for a good day out. You can also go kayaking around the La Jolla Caves so don't miss out on this unique experience whilst you're visiting.
There are 7 caves to see and explore all with there own unique and different names from the Little Sister Cave to the Clam Cave. You don't just have to walk around the caves, you can also go swimming around the waters and snorkelling around. Who knows what you may find under water here?!
National Parks
San Diego has one main national park but there are 11 more in the surrounding area that are easy to get to. Visiting national parks is one thing we love to do. It is important to take time to be close to nature and see some beautiful hillsides. There's nothing better to chill you out on a sunny day. One park, Cabrillo National Monument has such an amazing viewpoint it is well worth a visit. There is so much to see and do plus you'll learn about the first European to step foot there back in the 1500s. It can be anywhere between $10-$20 depending on if you walk or drive. On a sunny day this can be a perfect day out for everyone involved. There are plenty of great national parks to visit whilst you're in San Diego over the 3 days so make sure you add at least one to your itinerary.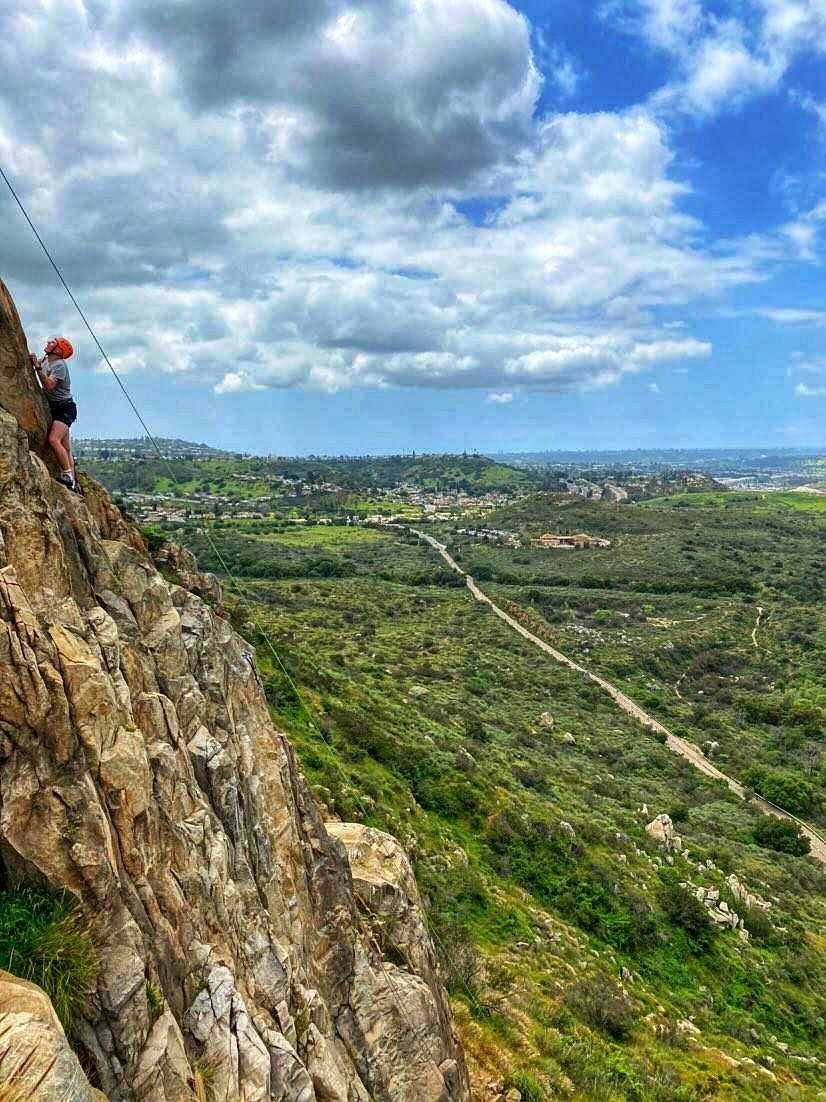 National parks aren't just for walking around and taking photos you can always hire a bike. If you're feeling adventurous, you could take a challenge and try rock climbing like Liam did. Some of the parks around San Diego are a bit harder to get to. However, you'll have the chance to enjoy a boat ride as there are islands. It makes for a lovely day out in the sun enjoying the island and sea.
Old Town
Just like most big places, San Diego has an Old Town where you can spend plenty of time exploring. From art to haunted houses, old town San Diego has it all. You can easily spend all day and night here if you wanted to. Depending on when you travel here, you may find yourself able to take part in a event that they may be having. They have so many events over the year from Mormon Battalion Parade held in January to Fiesta de Reyes –Feliz Navidad in December. There really is something all year round! Keep an eye out when you visit so you don't miss out on something different and fun.
Built in 1825 the old town has a lot of history as it was the first permanent Spanish settlement in California. It is also known as the birthplace of California as it holds a massive role in the history of America. It is worth a visit during your 3 days in San Diego so you won't be disappointed. What a better way to start your adventure in California than the birthplace of the state. It is so interesting to learn about how it came to be. You can find out about all about the people that lived there for around 10,000 years before the Europeans came for the first time in 1542.
Seaworld
We feel like we need to mention Seaworld in this as it is one of the more popular things to do in southern California. We have not been here ourselves as we feel that the animals in their care are not looked after to the best standard. For that reason we have not made a visit to Seaworld. This being said it is well known for people to enjoy the shows and activities here. You can spend a day out here with ease and see the shows that they put on throughout the day.
USS Midway Museum
If you have an interest in learning about military history then this is a cool place for you. The USS Midway is the longest serving aircraft carrier in American history. Now it is being used as a museum and is full of cool exhibits and activities. At $31 for adults and $21 for kids and veterans kids under 5 go free you can spend a good chunk of the day here with the whole family. It takes roughly 3-4 hours to go round and see everything. This museum is a cool place to be where you can learn plenty about American history.
Balboa Park
The Balboa Park is such a picturesque spot in San Diego and one of the best things to do whilst you're in California! It is full of museums and even a Japanese friendship garden. It is easy to say that you could spend all day here. Some people say you need a whole week to just see and explore the whole area. It is a massive area with around 1200 acres that makes it bigger then the famous Central Park in New York City! If you have ever been there, you'll know that it's a very big area to walk around. The best part is the fact you can spend all day here as you can also eat and drink at some local areas too. Round off your day by visiting the museums, gardens and taking loads of beautiful pictures.
Belmont Park
How about a big fun park to spend the day? Down by the beach, Belmont Park has been sitting proud since 1925. Home to the oldest roller coaster in California you will have an amazing day out! This is easily one of the most fun things to do whilst you're in San Diego. They have so many different rides and attractions including arcade games and many more things to get up to while you are there.
The park itself is free admission so you can just pay for whatever you want to go onto. It is also free parking as well for anyone that is visiting San Diego and has decided to rent a car. You really are just paying for the fun you want to have with no extra. They have not only entertainment but also options of restaurants to eat and drink that makes for a good day out for everyone!
Why you NEED to Spend 3 Days in San Diego
San Diego has so much to see and do. If you're not planning on staying long this is what we would recommend you try and do in the time you have. A 3 day trip to San Diego is perfect because there is so much to do and it is amazing for every type of traveller. If you're solo, in a couple or traveling as a family it has things for everyone to enjoy. Make sure that you take advantage of the city as much as you can before moving on with your travels through America. We really enjoyed our time here and will be coming back in the future. There is still so much that we haven't gotten to see and experience yet!
Love Amy & Liam x