Things Not to Miss in Lisbon
DISCLOSURE: This post may contain affiliate links. We only recommend products that we truly feel will bring value to our audience. If you click on a link and make a purchase, we may receive a small commission at no extra cost to you. These commissions go towards improving our blog and creating a better experience for you. We really appreciate your support!
Lisbon is an incredibly city with so much to do that there are so many things not to miss. There is incredible culture, great food and plenty to do. It is one of those cities that you could visit time and time again and still find things to do. As there is that many things to do, we decided to create a list of things that you absolutely cannot miss whilst you're visiting.
Whilst you're visiting Lisbon make sure that you try as much Portuguese food as possible. There are plenty of different dishes to try that there is guaranteed to be something for everyone! We've shared the top 10 sights of what you cannot miss in Lisbon.
Table of Contents
Trip to Sintra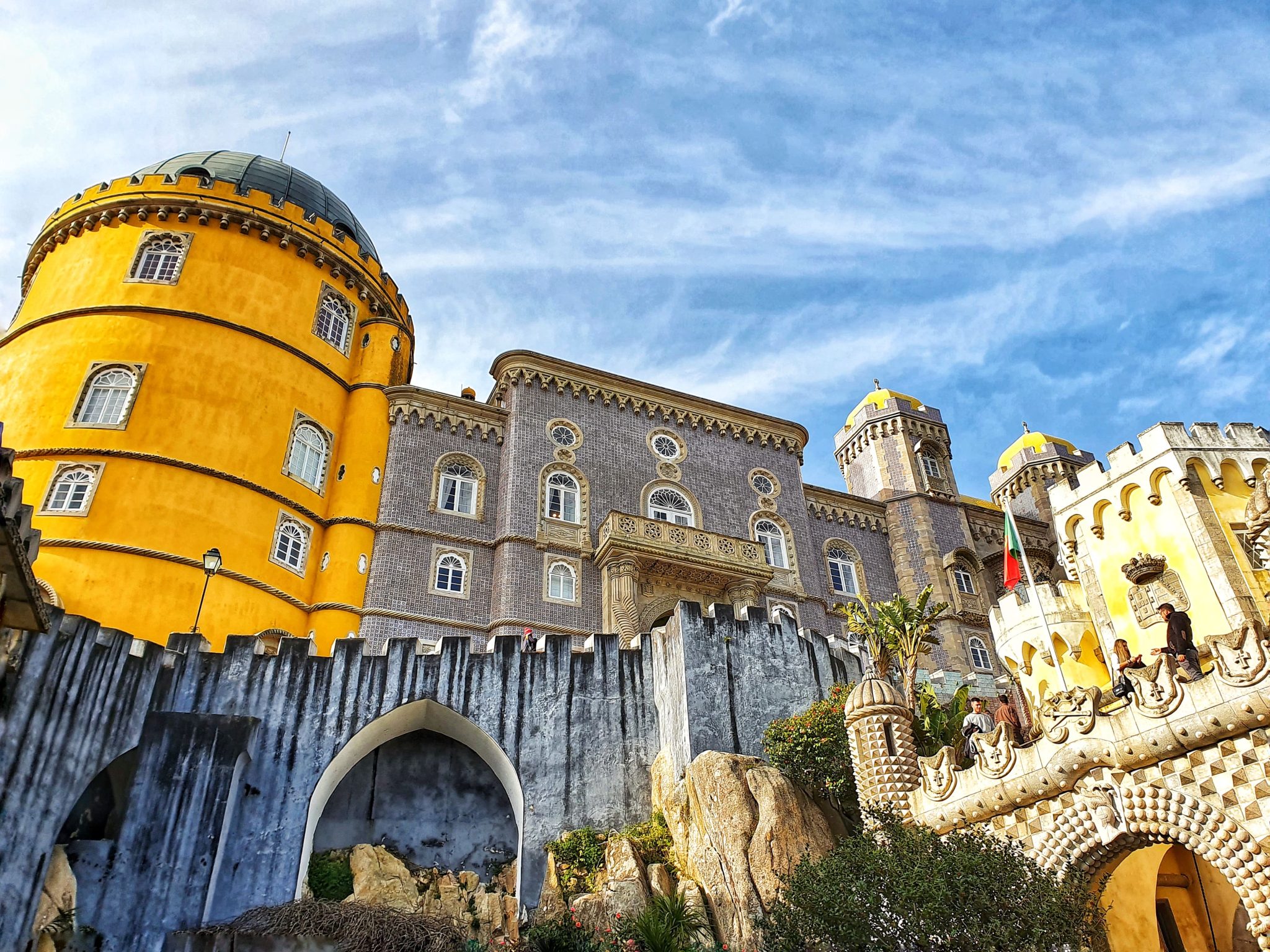 It might seem to be besides the point of visiting Lisbon and then venturing further out of the city. However, when you are in the city, you absolutely cannot miss taking a trip to Sintra. It is one of the most beautiful areas with plenty of Instagrammable opportunities. You may have even seen a few photos on Instagram with bright yellow palace-like buildings. It is known for being the first centre of European Romantic architecture.
Then It was turned into a large castle and has many different areas that you can see on the site. It is also a UNSECO World Heritage site. The most popular sight to visit is the Palacio Nacional da Pena which is where you will see the bright coloured palace. It is usually very busy so where possible try to visit early in the morning. Beyond this, you will be able to see other castles, architecture and mansions. All of them are beautiful in their own right and hold incredible history. This is easily one of our favourite places to see in Lisbon.
How to Get There
You will be able to get to Sintra by taking a train from either the Rossio train station or the Oriente station. The train fares are usually quite cheap so you won't need to worry about cost. You are looking at around £2 / 2 euro 30 cents for an adult one way. As the station is usually quite busy with tourists looking to venture to Sintra it is best to get there as early as possible to avoid queues. To prevent waiting in queues, you can also purchase your ticket in advance through Trainline here. You will then have your ticket ready to go and won't need to queue up at all other than to get on the actual train. You can find more information on the exact train route you need to take here.
You'll also get a bus to Sintra but it will take you much longer so it is not recommended. Alternatively, if you have rented a car, you will be able to drive to Sintra too. It is quite a busy main road that you will need to drive along so make sure that you feel confident driving before attempting the journey. You will be able to park for free at Portela de Sintra and then catch the 434 bus the rest of the way.
Time Out Market
If you're a foodie like us then you have got to check out the Time Out Market. You will walk in and be surrounded by a variety of different smells. You will find plenty of street food stalls where you can try a range of dishes from Portugal. It is usually pretty busy so try to avoid peak lunch / dinner times and go just before or after. Even if you don't want to go get something to eat, it is still good to have a wander round and see the different things that are on offer. We even found a sign for Octopus hot dogs when we visited! We weren't able to try any at the time as we had just eaten when we saw the sign but this just goes to show that you never know what you're going to find.
Belem Tower
This is a great place to go and watch the sunrise or the sunset. Belem Tower was built in the 16th century by Portuguese architect Fransisco de Arruda and is another UNESCO World Heritage Site within Lisbon. If you're also planning to visit the Jeronimos Monastery then try to do these on the same day as they are located right near each other.
The architecture of the tower is absolutely phenomenal and on a good day the reflection against the water is spellbinding. You are able to enter the tower too which will give you some great views and get to explore the architecture even more. It will cost around £7.50 / 8 euros 50 cents for adults but children up to 14 are allowed to enter for free. During peak season you will find that this is a very popular tourist attraction so once again make sure you head there early to avoid crowds and get some awesome photos.
How to Get There
As the tower is located outside of Lisbon, the easiest way to get to Belem Tower is to get the number 15 tram and it will take you around 15 minutes to get there. If you're up for a walk and want to stop at some places along the way then that is perfectly possible.
Also, if you're planning to purchase a ticket for the hop-on hop-off bus then this is definitely one of the best ways to get there. This is what we did and we ended up spending some time down the marina too enjoying the sunshine. By the time we arrived at Belem Tower, we got to see the sun set across the water and behind the tower. It really was a sight to behold!
Listen to Fado Music
Fado music is a very important part of Lisbon culture so make sure that you don't miss out listening to some before you leave. The music typically portrays some heavy emotions and the realities of a difficult life. The music is very moving and beautiful to listen to. It is a truly unique experience that can't be missed. You will find a lot of shows that are advertised throughout Lisbon but there are plenty of free bars that you can visit and find Fado music. This is one of the most incredible things to do in Lisbon as you can get in touch with the culture and have a more authentic experience.
If you're solo travelling to Lisbon then there are also plenty of tours that you can take part in to experience Fado music. This is a great way to meet new people and other solo travellers and immerse yourself in their culture.
In our opinion, this is a better way to really understand Portuguese culture as you will find a lot more locals at this kind of spots. In order to take advantage of this as much as possible, be sure to arrive early as a lot of these spots can get busy very quickly. One of the most popular places to listen to Fado in Lisbon is Tasca do Chico. The best thing about it is that the singers often change so you never know who you're going to see. To find out more about different places you can visit to listen to Fado music for free make sure that you check out Devour Tour's article for more information here.
Ride the 28 Tram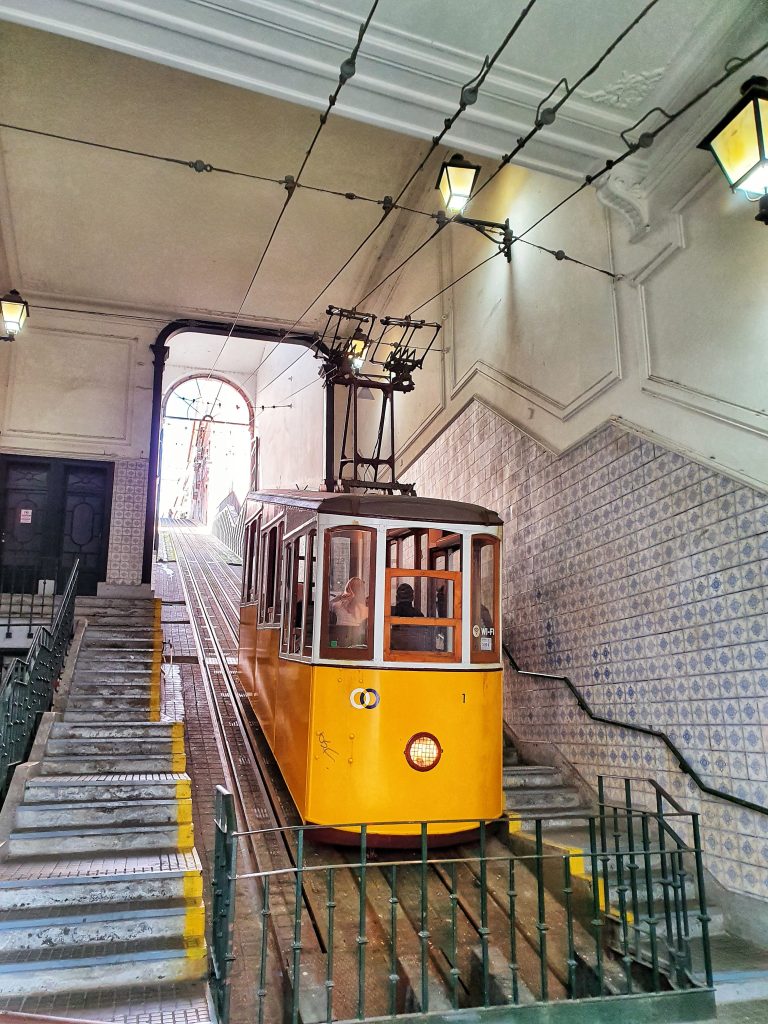 The symbol for Lisbon is undoubtably the iconic yellow tram or otherwise known as 28 tram. There is no way that you can visit Lisbon without at least seeing the trams in action and having a ride on the famous 28. Even though tram 28 is just a normal public route, it does go past a lot of the historical and famous landmarks in the city.
This is definitely a great way to explore the city but beware that there are often a lot of pickpockets lurking around the trams. Keep your valuables on you and hidden away. Also make sure that you're paying attention to everyone around you and not just the sights. As much as we would all love to relax and enjoy the incredible sights rushing past as you ride the tram, you need to still make sure that you keep you and your belongings safe! It is a cheap way to travel and you can purchase a ticket for £2.50 / 3 euros on board.
Eat a Pastel de Nata
A staple food fit for any Portuguese diet is a pastel de nata. This is an egg custard tart that you will find across many different areas of Portugal. One of the best places that you can try this amazing sweet pastry is at the Time Out market. You will find a lot of different street food stalls serving these. Even if this isn't your usual food, you do need to make sure you try one before you leave Lisbon.
If you don't want to visit the market then don't worry! You will find plenty of different bakeries, cafes and restaurants that will serve them. The best thing is that every place has their own unique touch to this sweet treat so it is worth trying it more than once at a few different spots. Comment below to let us know where your favourite Pastel de Nata spot in Lisbon is!
Watch the Sunset at a Rooftop Bar
There is nothing better than watching the sunset whilst you're away exploring other countries. The sunset is absolutely incredible in Portugal and you will find some great spots across Lisbon to witness it. We've already mentioned about visiting Belem Tower for a view point. As that is a little bit out of the city, there are also plenty of other places that you can watch the sunset. One of our favourite spots to watch the sunset is at Miradouro de Santa Catarina. This is one of the many viewpoints you can find across Lisbon. This particular one you will be able to get some drinks at a small bar and watch the sunset from above a ledge. Below you, there will be people dancing to traditional music.
Another great spot to experience the sunrise or sunset is the Ponte 25 de Abril. This is a bridge that you will come across which will really remind you of San Francisco. There are some great spots to stop for the sunset around that area. You won't be stuck for choice on where to go for the sunrise or sunset. If in doubt head to one of the miradouros and you can't go wrong. Just remember to get there early as a lot of these places you will find are quite busy!
Visit Some or All of the Cities Miradouros (viewpoints)
Like we mentioned in the last point that there are plenty of viewpoints or Miradouros across Lisbon. If you love posting panoramic views on Instagram like us then it is definitely worth chasing around these different viewpoints. There are approximately 30 miradouros so you will stumble across many during your stay. These are some of the best places to visit in Lisbon. You will get so many different views of the city. Some of our favourite ones include Miradouro de Santa Catarina which is a perfect place to watch the sunset, Miradouro Santa Lucia where you will find beautiful garden scenery and Miradouro Do Cristo Rei to get great views of the Ponte 25 de Abril. You can find information about all the popular miradouros across Lisbon here!
Castelo de Sao Jorge
Castelo de Sao Jorge was one of our favourite spots in Lisbon. It has so many beautiful viewpoints of the city. Not just that but if you're lucky you'll also get to see some of the peacocks that reside at the castle. It's an incredibly historic part of Lisbon and some of the first settlements on this hill date back to 1BC.
The castle holds many different guided tours which are great for anyone wanting to learn more about the extensive history that this castle holds. There are also plenty of different workshops available for anyone that is travelling with children. To gain access to the castle you will need to pay £14 / 15 euros for entrance but even if you're just going for the view it is still worth it! As you will be doing a lot of walking within the castle itself make sure that you wear comfortable shoes!
To make the most of your time in Lisbon you can even take part in a self-guided Lisbon Highlights Tour starting at the castle. This will take you around the some of the best sights of Lisbon and is perfect for anyone who has limited time in this wonderful city!
How to Get There
As Lisbon has a lot of hills, it might be too much for everyone to walk to the castle. However, there are a lot of different options for you to get there other than walking. You are able to get the 747 bus from Rossio Metro Station until you get the Castelo stop. It is around 5 minutes to walk the rest of the way.
Ponte 25 de Abril
This bridge will give you serious San Fransico vibes. We've actually shown people a few photos from this bridge in Lisbon and people have assumed that it was actually San Fransisco. It really is an incredible piece of architecture! You will find some great spots to stop and admire it from too! The bridge connects Lisbon to Almada and is actually the 47th longest suspension bridge in the world. It was originally called the Salazar Bridge. However, after the revolution it was voted to be changed to the date of the revolution. It is an absolute beauty and you will get some incredible photos around this area too!
Lisbon has so much to offer for tourists. You could easily spend a couple of weeks here trying to do it all. Try to avoid visiting in the peak times. You will find that it is very busy and swarming with tourists. We visited in February and the weather was still nice and sunny but there were much less crowds than if we had gone during the summer.
We hope you have an amazing time on your trip to Lisbon. If you're looking to visit more places in Portugal then why not give Faro a try? We've got plenty of guides below for you and you'll be pleasantly surprised at how incredible this small city has to offer.
Love Amy & Liam x