First Timers Guide to London
DISCLOSURE: This post may contain affiliate links. We only recommend products that we truly feel will bring value to our audience. If you click on a link and make a purchase, we may receive a small commission at no extra cost to you. These commissions go towards improving our blog and creating a better experience for you. We really appreciate your support!
London really is an incredible city with so much to do that it can be overwhelming knowing where to start. We've created a guide for any first timers to London so that you know exactly what to expect and the best things to do whilst you're there! We have spent a lot of time in London and we are still finding more things to do.
Visiting London for the first time is an exciting adventure and you'll never be bored. Often people decide that they don't like London because they find that it is too touristy. This does not have to be the case and there are plenty of things to do in London that are off the beaten track. Everything is at your fingertips in this unbelievable city, you just need to know where to look!
Table of Contents
Prepare for Crowds
London is a wonderful place to visit but you need to be warned that it is very busy. People in London have no patience so try not to dilly dally in the street and follow the crowd. If you're walking around and people are rushing, try to blend in with this as much as possible, it is the London way. Trust us when we say that the locals will not have any patience to be stopped by walking slowly behind you.
This is not a bad thing and one of the things that make London great. Especially on your first trip to London, try to keep up with its fast-pace and enjoy the ride. Remember that this is the same for when you're on the tube. The best thing to do is try to compact yourself as much as possible and leave enough room for people to rush past you.
The Tube Is Your Best Friend
The first thing you need to know for your first time visiting London is that the tube is going to be your best friend! There is not better way to get around London and this is how the locals get to and from work. If you've ever been on a metro or a subway then you will know what to expect. If you haven't experienced this before though then the tube is essentially an underground train that is on a set loop.
You will find that tubes will arrive every few minutes so they are easily accessible. More often than not, you won't be on the tube for too long so don't stress if you're not able to get a seat. It is polite if you notice someone elderly, disabled or pregnant to offer them your seat too. Try to avoid the tubes (where possible) between 7-9am and 4:30 – 6pm. This is what we class as rush hour and you will find that it is incredibly busy and you'll be packed in together like sardines.
Queue On The Right
When you're getting the tube in London, the one thing you need to prepare yourself for is that most people have little to no patience. If you've never been to London before then you may not be aware of the escalator etiquette. This is one of the most important things to know before you go to London. When standing on an escalator in London, it is courtesy to stand on the right hand side. This may sound silly but this is so that anyone that is in a rush (usually to get to work) can breeze past you and head off to their destination. Trust us on this one, just keep yourself on the right. There will be signs literally everywhere to remind you! Londoners can get a little bit rude if you're obstructing their path as they have little to no time and want to get on their way.
Oyster Cards
If you're visiting London from overseas then make sure that you purchase an Oyster Card in advance. These cards are so that you can top up and access the tube easily. They are really handy to have but make sure that you check your credit every now and then. You don't want to get stuck with impatient Londoners behind you waiting to get through the gates. You can pay with a contactless card but to prevent your bank blocking payments when you're at the gates and additional overseas charges, an oyster card is your best bet. If you're from the UK then you will be able to just use your contactless card as usual!
Stay Outside of Central London
When you're preparing for a trip to London, you will be researching where you want to stay and be spoilt for choice. When booking your accommodation, it can get a little bit expensive in London. Try to see if there are places just outside of central London that you can stay instead. This can sometimes be much easier and friendlier on the pockets because you can get a short tube ride to where you need to go. We've stayed in a BnB in Camden a few times and find that this is our favourite area to stay. We've popped a handy map below with different accommodation prices so that you can choose what works best for you!
Free Attractions
London is an expensive place to visit so make sure to take advantage of as many free attractions as possible. London is filled with museums, parks and attractions that don't cost anything. These are some of the best places to visit too because they tend to be a little less touristy. Often, you'll find that the tourist attractions cost money and often quite a lot too. There are so many beautiful parks in London. If the weather is in your favour then make sure to take advantage of this and enjoy some infrequent peace in one of the gorgeous parks across the city. You can even visit Kensington Gardens and get up close to the parakeets without spending a dime.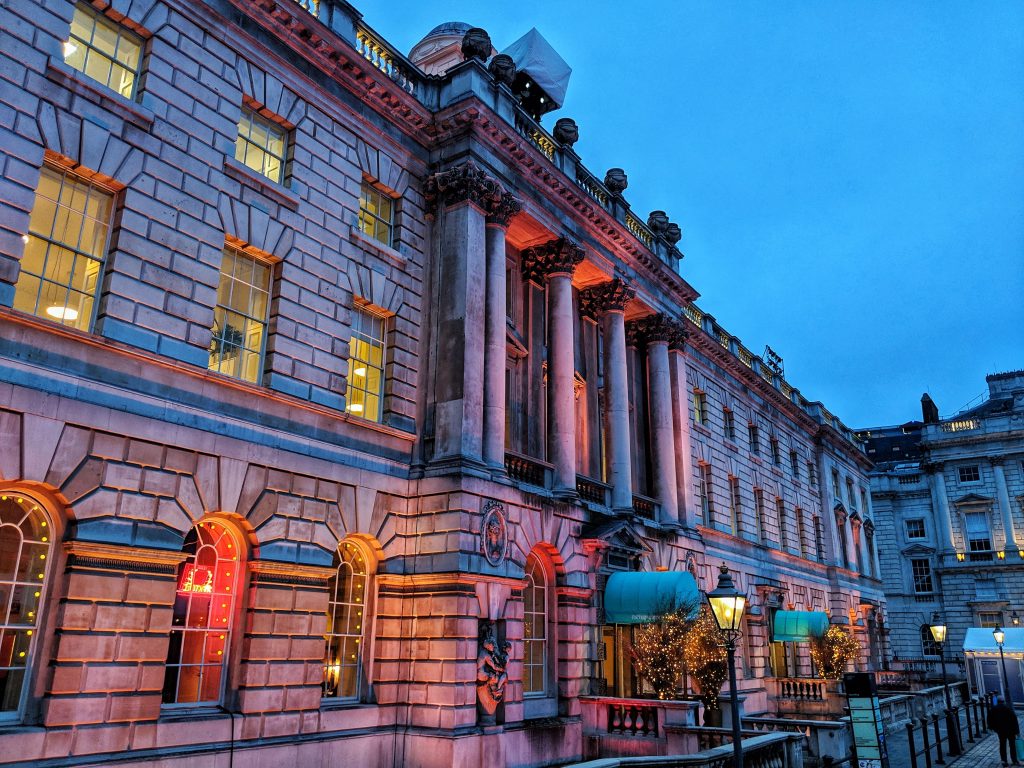 Take Your Walking Shoes
The one thing that you need to be prepared for is how many steps you'll be doing whilst exploring London. Most of the time, you won't even realise how much you're walking because there is so much going on around you, you're always distracted by something. When you're visiting London, make sure that you wear the most comfortable shoes possible. This is a big tip that you need to know for anyone who is spending their first time in London. You'll be surprised at how exhausted your feet will be!
Another thing to note is that sometimes its actually quicker to walk than getting the tube. Some of the stops are literally a couple minutes walk from you whereas it will take a little bit longer to get the tube. The best thing you can do when spending a day exploring in London is to plan in advance as much as possible. The last thing you want to do is end up walking back on yourself to do something. Whilst we don't like to keep a tight itinerary, it is best to familiarise yourself with where everything is that you want to see.
Purchase A Sightseeing Pass
London is an expensive place to visit, there is no denying that but it is an incredible city to be in. If you're planning to visit a lot of tourist attractions then you NEED to purchase a sightseeing pass. We have done this ourselves in a few different major cities such as New York and we wish we knew about this going to London. Go City do some amazing sightseeing passes which will definitely save you money when you're visiting London. You can choose between an All-Inclusive pass where for a set number of days you can visit all the attractions you can fit in. These passes are great for anyone that is planning to tick off as many sights as possible. Alternatively, if you have a few particular attractions in mind, you can purchase their Explorer pass and select how many attractions you want to visit.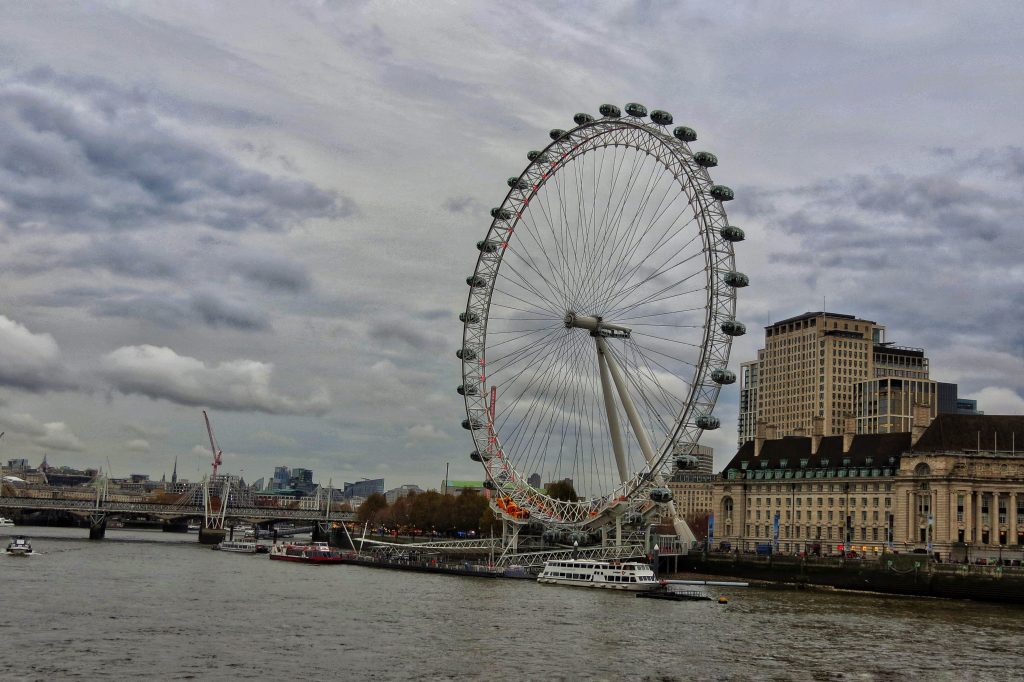 We would personally recommend the All-Inclusive pass as this leaves your days a lot more open. If you have some free time, you can also get to try attractions you may not have thought of visiting originally. The passes include a day pass on the hop on, hop off bus tour as well so you will be able to rest your feet for a little while and see all the major attractions. The passes include attractions such as Up at the O2, View from the Shard, Shakespeare's Globe, Stadium Tours, Tower of London and so much more! They are incredible value for money and guaranteed to save you money whilst you're visiting London. You can even add up the costs to see what it would have cost you without the pass too!
Get a Sightseeing Pass Now
You can purchase your sightseeing pass below. If you use the link below, it will take you straight to Go City's website. We will earn a small commission from this affiliate link at no extra cost to you. In our opinion, this is one of the best things to purchase before your first time going to London. This will ensure that you will be able to all the things you want to do in London without spending too much money.
Book your London Sightseeing Pass Here!
Book In Advance
For us, booking in advance is not one of our strong suits because we like to be much more free flowing. However, if you're visiting London, booking in advance is a must especially if you're there during a weekend. The tourist attractions such as London Eye, Tower Bridge, London Aquarium, London Dungeons and The Shard get very busy. Where possible, try to get these booked before you go to avoid disappointment if there are no spaces available. If you decide to purchase one of the Go City Sightseeing Passes then each attraction will show you what you should book in advance due to popularity.
Avoid Bank Holidays & Weekends
London is busy no matter when you go because there is always something going on within the city. If you have some flexibility then we would advise to try and stay clear of bank holidays and weekends. This is especially true if the weather is supposed to be good because you will find that the tubes are full all day. You will have difficulty finding somewhere nice to eat. It will take you longer to get anywhere as you try to find your way through the crowds. Not just that but if you're like us and enjoy taking photos, you will be very lucky to get any clear photos without other tourists on the weekends and bank holidays.
Don't Go to the First Place You See
There are so many amazing places to visit and eat whilst you're in London that it can actually get tricky to know where to go. The best tip that we can give you is don't just fall into the first place you see. Ideally, try to do some research before you go of what restaurants appeal to you. If you're deciding on the day then don't just walk into the closest place especially near tourist attractions. Not only will it probably be not the best food but often you'll get stung with some extortionate prices. There are so many amazing places to eat so you don't want to waste it on a place that you're not going to enjoy.
Adapt To The Crowd
It can take a little bit of getting used to when you're first in London with how busy it is. If you're coming from another major city such as New York or Paris then you may be used to the busy vibe. However, if you're originally from a smaller town or city then it can take some adjusting. Prepare yourself for how busy London is and adapt to it.
The best thing to do is follow what other people are doing. Most Londoners are constantly in a rush so you'll see locals zipping in and out of crowds effortlessly. Follow their example and weave your way through tourists that have not read our guide to adapt in London! This will save you so much time and stop you being stuck behind people that walk slow. For us, we love the pace of London so once you've adapted to the rush, we're sure you will too.
Plan Your Next Trip To London
Our final tip is to begin planning your next trip to London. It is an incredible city with so much going on that when you've been once, you will want to continue going back. There is so much to do within the city that no matter how many times you visit, you will still find more and more things to do. We created this guide most for first timers to London but we know that once you've been once you'll want to go again!
If you're travelling around England for the first time then you can find a suggested 2-week itinerary for England including London here!
We hope that this guide gave you some tips to your first trip to London and know what to expect! The biggest thing to prepare yourself for is how busy it really is and adapt to the vibe. If you've never been to England before then make sure you check out our guide of 5 foods that you need to try in England. We love our comfort food and you'll find the best places for this around London.
Love, Amy & Liam x
Save This For Later