Getting Engaged in Greece
DISCLOSURE: This post may contain affiliate links. We only recommend products that we truly feel will bring value to our audience. If you click on a link and make a purchase, we may receive a small commission at no extra cost to you. These commissions go towards improving our blog and creating a better experience for you. We really appreciate your support!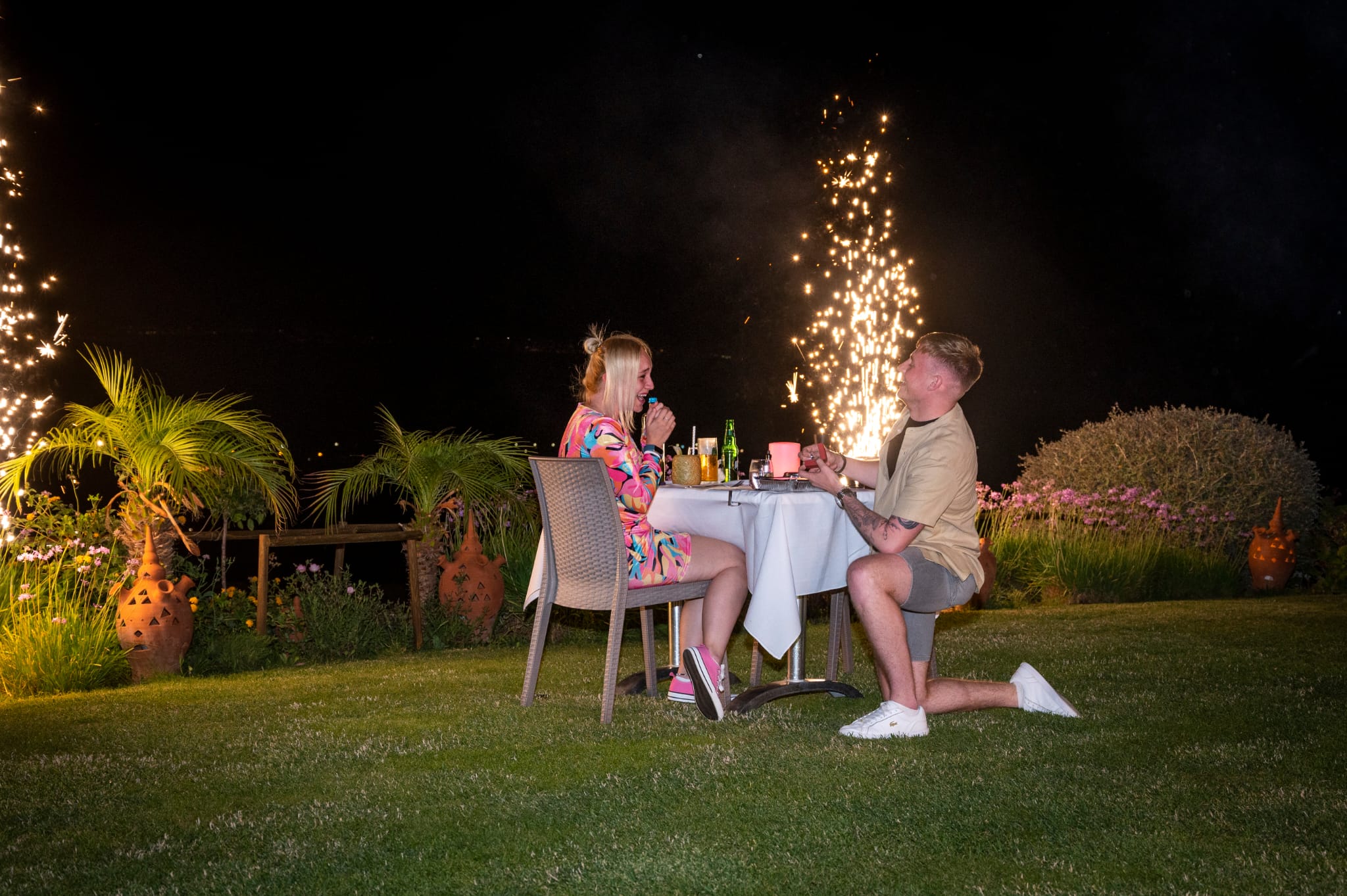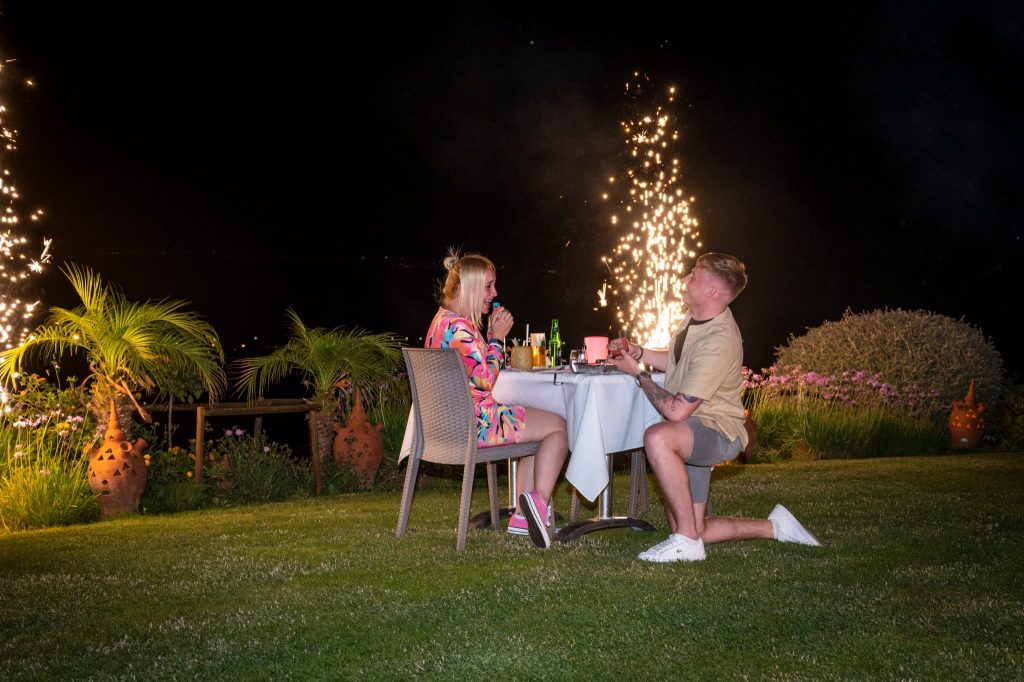 If you're avid travellers like us then let's face it, you're going to want those special moments abroad too. We got engaged in Kos, Greece and it was one of the most incredible moments of our lives so far. Now we're just saving up for our wedding! You need to do what is right for you and your relationship but we can tell you that having this special moment abroad was the best decision for us.
Lofaki, the perfect proposal spot
Liam & Amy's Dad arranged it all with a restaurant called Lofaki which has beautiful scenery across the whole of Kos. The restaurant arranged a table close to the edge so that we could enjoy dinner with a gorgeous view. As the sun began to set, there was a photographer going around taking photos. At the time, Amy thought that the photographer was there to take pictures of the restaurant and the guests. Little did she know that Liam had pre-planned this so that we could have captures of that beautiful moment.
When the sun went down, our song (Smooth – Santana) started playing and Liam got down on one knee to propose. After Amy said yes, fireworks went off and everyone applauded. We say that she said yes, however, it was more of a muffled cry of 'of course'. It sounds so simple but the whole set-up was just incredible and beautifully planned. Hats off to Liam for creating such a perfect night and one that neither of us will forget.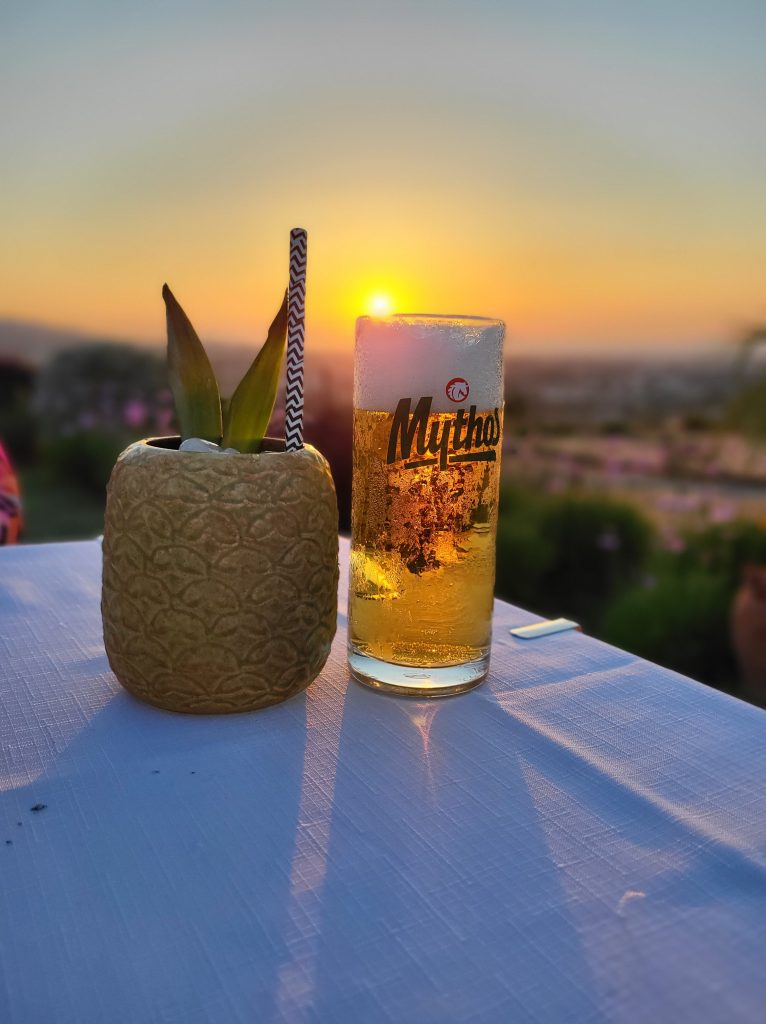 Is getting engaged abroad the right decision for you?
If you decide to propose abroad, you need to make sure that you weigh up the cost and what your partner would like but also what would make it special for both of you. For Amy, Kos is a special place because Greece is her second home so Liam planned for us to get engaged here this with that in mind. We both would have wanted photographs of the moment so that was just such a lovely little touch to add.
When planning this you need to decide, is this something you want to happen publicly or privately? At the end of the day, it is about this beautiful moment between you two and it does not matter what anyone else thinks. Make sure that it is personal to you too. For us, we always salsa to our song so that was something that made it so touching.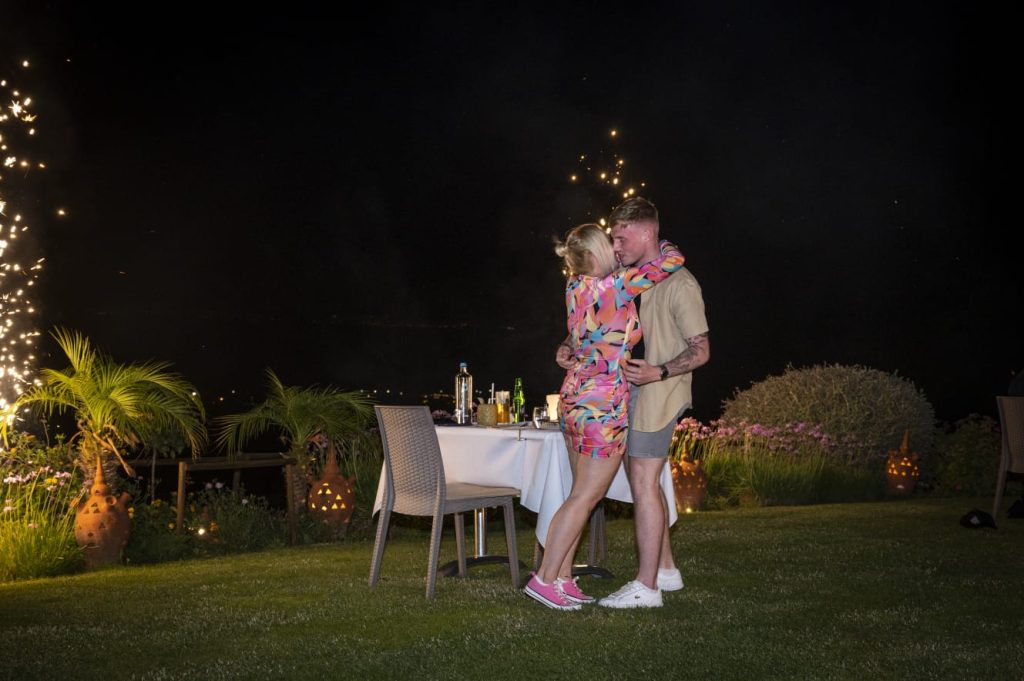 Things you need to consider
When you want to pop the question, consider if you want any additional extras such as fireworks. There are so many options and beautiful places to propose in Kos. From our experience we definitely made the right choice to get engaged here. This was perfect for us as a couple and the majority lies that we will probably have our wedding abroad too.
We have to thank Lofaki for arranging this incredible night for us both and even bringing over complimentary champagne after. We want to take the time to thank our favourite hotel Nicon Apartments! They arranged fireworks and champagne for our arrival back and just made the night even more incredible!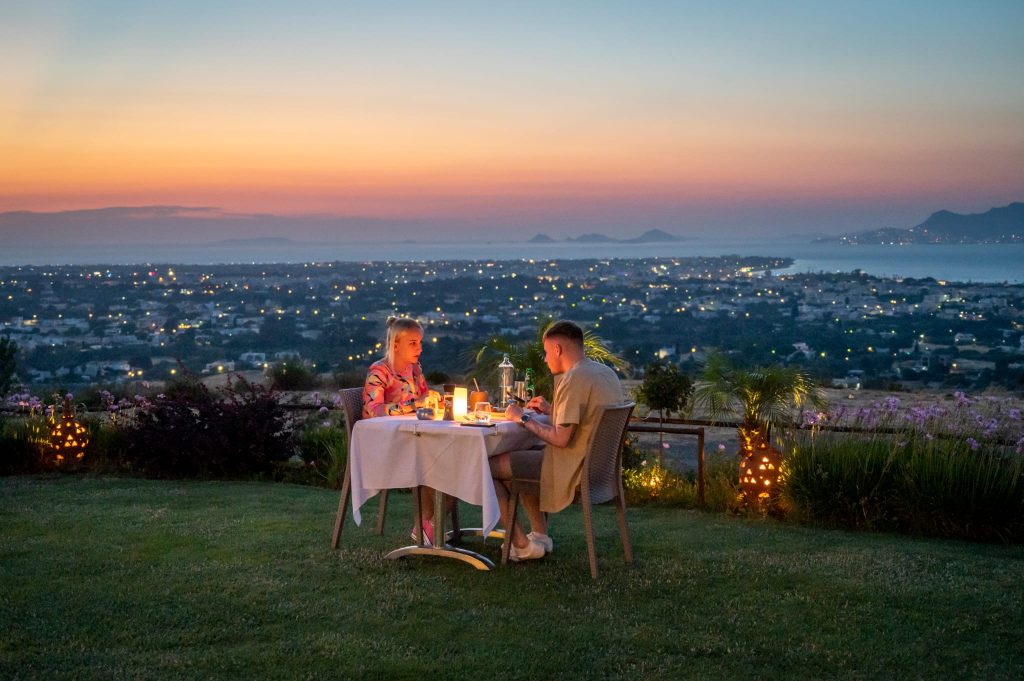 Good luck with your proposal abroad and please let us know how it turns out. If you're planning to get engaged in Greece too, let us know where you decided. We would love to hear your story! We can even discuss about adding a guest blog post on here for you and your experience!
Love, Amy & Liam x
PS. If you're planning your proposal in Kos, take a look at our article about the Best Views in Kos for inspo! If you're looking for some things to do whilst you're there we also have our Best Things to do in Kos post to help!
Find Accommodation in Kos Here!
Find Flights to Kos Here!
Find Car Rentals in Kos Here!