DISCLOSURE: This post may contain affiliate links. We only recommend products that we truly feel will bring value to our audience. If you click on a link and make a purchase, we may receive a small commission at no extra cost to you. These commissions go towards improving our blog and creating a better experience for you. We really appreciate your support!
Lofaki is a beautiful restaurant that is high in the mountains that overlooks Kos island. It is the best view in Kos, especially around sunset time. Watching those amazing colours stretching across the sky while you enjoy a nice cold drink with some of the best food we've had on the island. The restaurant is elegant & classy, it is the perfect spot for any special occasions or for a nice meal out. As you can see from the photo above, you would not want to miss out on the views!
Why is it so special ?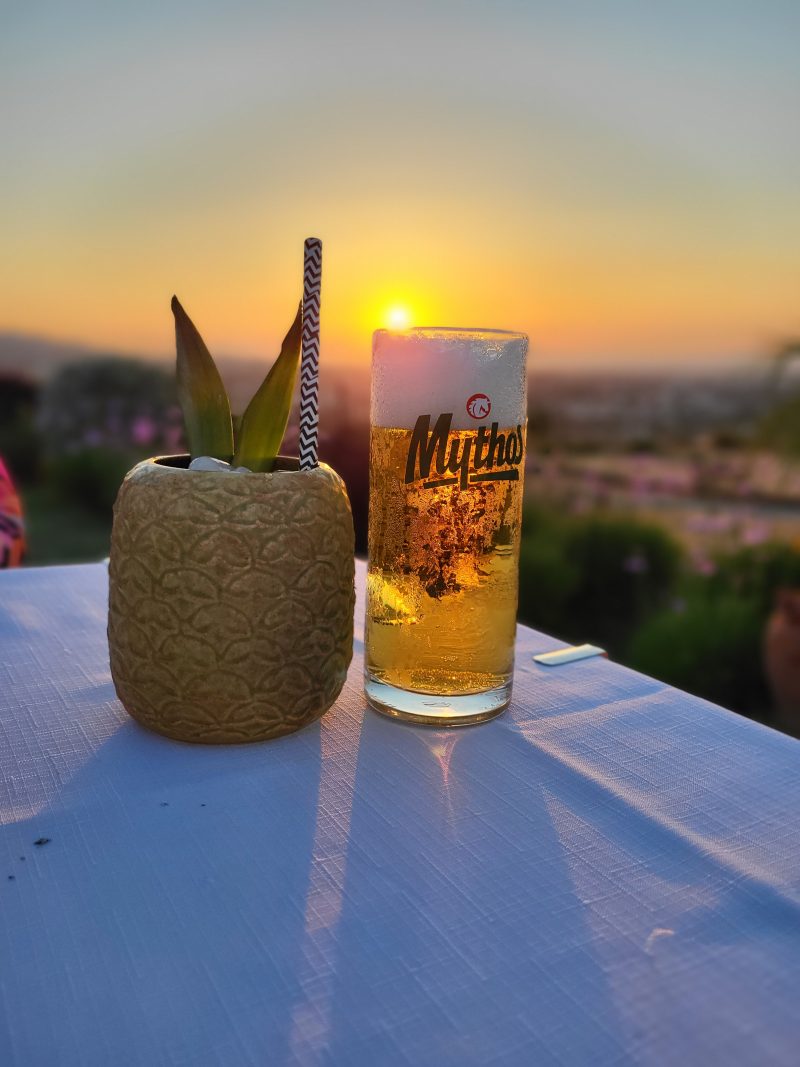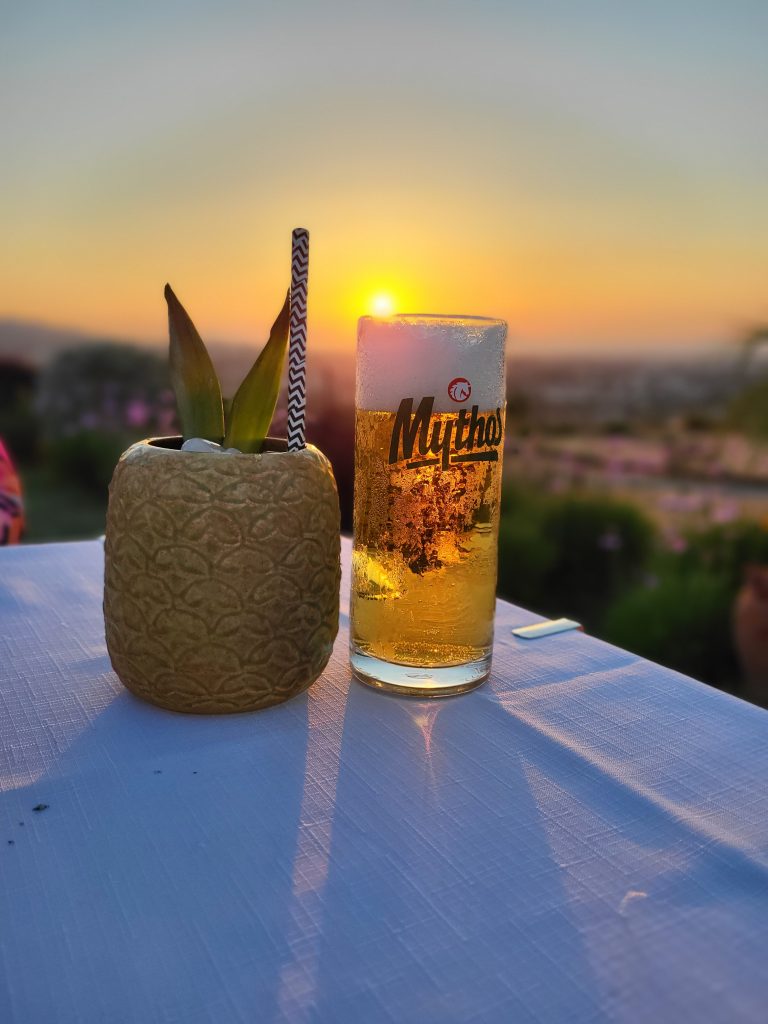 Lofaki is extra special to us because it's where we got engaged. The owner was so hospitable and helped make the day special for us both. From playing our song, fireworks going off when Amy said yes and a complimentary bottle of champagne, it really was the most perfect evening. The people that work in Lofaki were so friendly and had a good laugh with you as well. If you want to read more about our engagement story, you can check this out here especially if you want ideas for your own proposal.
Why You Must Go!
Lofaki is a 5 -star restaurant in our eyes. We know we might be a bit biased since we have special memories here but no words can describe how beautiful it is. Once you visit you'll understand why we love it so much. The food alone is worth visiting for, never mind the stunning views that comes with it. We had the Lofaki chicken and it just melts in your mouth.
Hats off to the chef for making scrumptious food like that! The staff themselves are lovely and can't help you enough. They have awesome banter where they will take their job seriously and act professionally then at the same time they will go out of their way to make people laugh and make sure you're having a good night. The whole atmosphere at Lofaki is just amazing from start to finish. We know we will be going back there one day, if not for the wedding, then definitely for our anniversary.
We just want to end this with saying a massive thank you to Lofaki for the best view in kos and for making our day so special. In fact we can't wait to come back in the future! To anyone that's thinking of going to Kos or is already there make sure you go visit this place!!
Love, Amy & Liam