DISCLOSURE: This post may contain affiliate links. We only recommend products that we truly feel will bring value to our audience. If you click on a link and make a purchase, we may receive a small commission at no extra cost to you. These commissions go towards improving our blog and creating a better experience for you. We really appreciate your support!
Kos is one of our favourite spots in Greece. Amy considers it to be her second home. There is something about this island that just instantly relaxes you. If it is your first time visiting Kos or you're looking for new things to do on a returning trip then you can check out our recommendations below on the best things to do in the island. Alternatively, if you're on a budget check out our guide on free things to do in Kos.
Table of Contents
3-Island Boat Trip
It is one of the most advertised things on the island so its hard to miss doing this whilst you're visiting. However, if there's any part of you that is uncertain then we can assure you that you won't regret going on this boat trip. Depending on the day, you will be taken to around 2 islands where you can get off to explore. You will also stop at a small uninhabited island where you can jump into the water to snorkel and experience the local marine life.
We would highly recommend taking a trip on the Katarina Boat Trip. The best thing to do when you arrive in Kos is take a small wander down the marina and look for the Katarina boat to book in person. It's much cheaper to book in person. George and his family will give you such an amazing experience. Lunch is included and throughout the day you will be given doughnuts and watermelon too. If you're thinking about doing this trip then you can find more information about the boat trip here.
2. Lofaki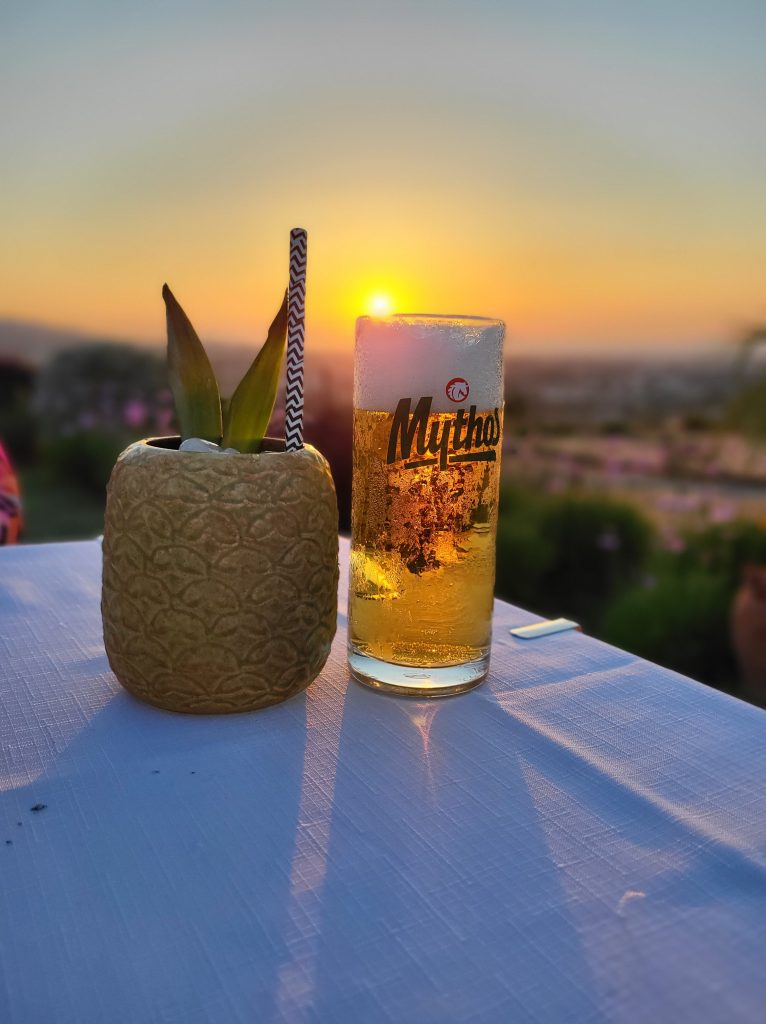 We may be a little bit biased because this is where we got engaged but we feel that Lofaki is one of our favourite parts of the island. Everything about this restaurant is incredible from the food to the spectacular views across Kos. Most people will be recommended to visit Xia but we find that Lofaki is less touristy, better value for money and would even go as far to say better views too. If you want to read about our experience with Lofaki and how Liam's proposal went then you can check out our article on Lofaki here.
3. Lido Waterpark
This is great fun for the whole family, no matter your age. We act like complete children 90% of the time so a waterpark is the perfect place for us to let that inner child out. There are plenty of waterslides to keep you amused. Be mindful that the floor is extremely hot when queuing for the slides so take some flip flops with you and leave them at the bottom of the stairs. We promise that you will thank us for this! You can book the trip through a tour company when you get to Kos but it will be much cheaper for you to drive there if you're renting a car. You can check out their website to see all the slides that are on the park.
4. Tam Tam Beach
This is one of Kos' best not so secret beach. The beach itself is absolutely beautiful and as there are limited sunbeds, its rare that you will see it overcrowded. There is a cute little shop just before you head down to the beach that sells trinkets and vintage type clothes and jewellery. You can also have some lunch in the Tam Tam restaurant and the food is gorgeous, you won't be disappointed! We couldn't recommend this enough.
5. Plaka Forest
This might be a surprising addition but if you've rented a car then this Is a great spot to visit. In Plaka Forest, you will find peacocks roaming around and will be able to get up close to see their beauty. There is plenty of space for you to have a wander round and enjoy a bit of time in the nature of Kos. There is also the Kitties of Kefalos charity situated up there so you can see the little cats and small kittens. If you have any spare change we know they would greatly appreciate it. They are usually there between 10:30am – 11:30am so keep an eye out for them!
We hope you enjoyed our list of things to visit on your trip to Kos. Visiting Kos but on a bit of a budget? Don't worry, we've got you covered. Check out our article on 5 FREE things to do when visiting Kos.
Love, Amy & Liam x
Find Accommodation in Kos Here!
Find Flights to Kos Here!
Find Car Rentals in Kos Here!
Save This For Later