11 Best Restaurants you NEED to Visit in Ipswich
DISCLOSURE: This post may contain affiliate links. We only recommend products that we truly feel will bring value to our audience. If you click on a link and make a purchase, we may receive a small commission at no extra cost to you. These commissions go towards improving our blog and creating a better experience for you. We really appreciate your support!
Ipswich is not somewhere you would think of visiting if you're travelling from outside of the UK. When you think about visiting England, you often decide to visit popular areas such as London, Yorkshire, Liverpool etc. However, Ipswich is actually a very beautiful place to visit and has a lot more to offer than most people realise. You may be visiting Ipswich as a new destination to go to in the UK or you may have visited Ipswich before but looking for new restaurants to try. Don't worry we've got you covered!
Amy used to live in Ipswich for a number of years so she is one of the best people to advise you where to eat whilst you're visiting. She has created this list of her personal favourite restaurants that she used to visit when she lived there. We hope that you enjoy them as much as we have!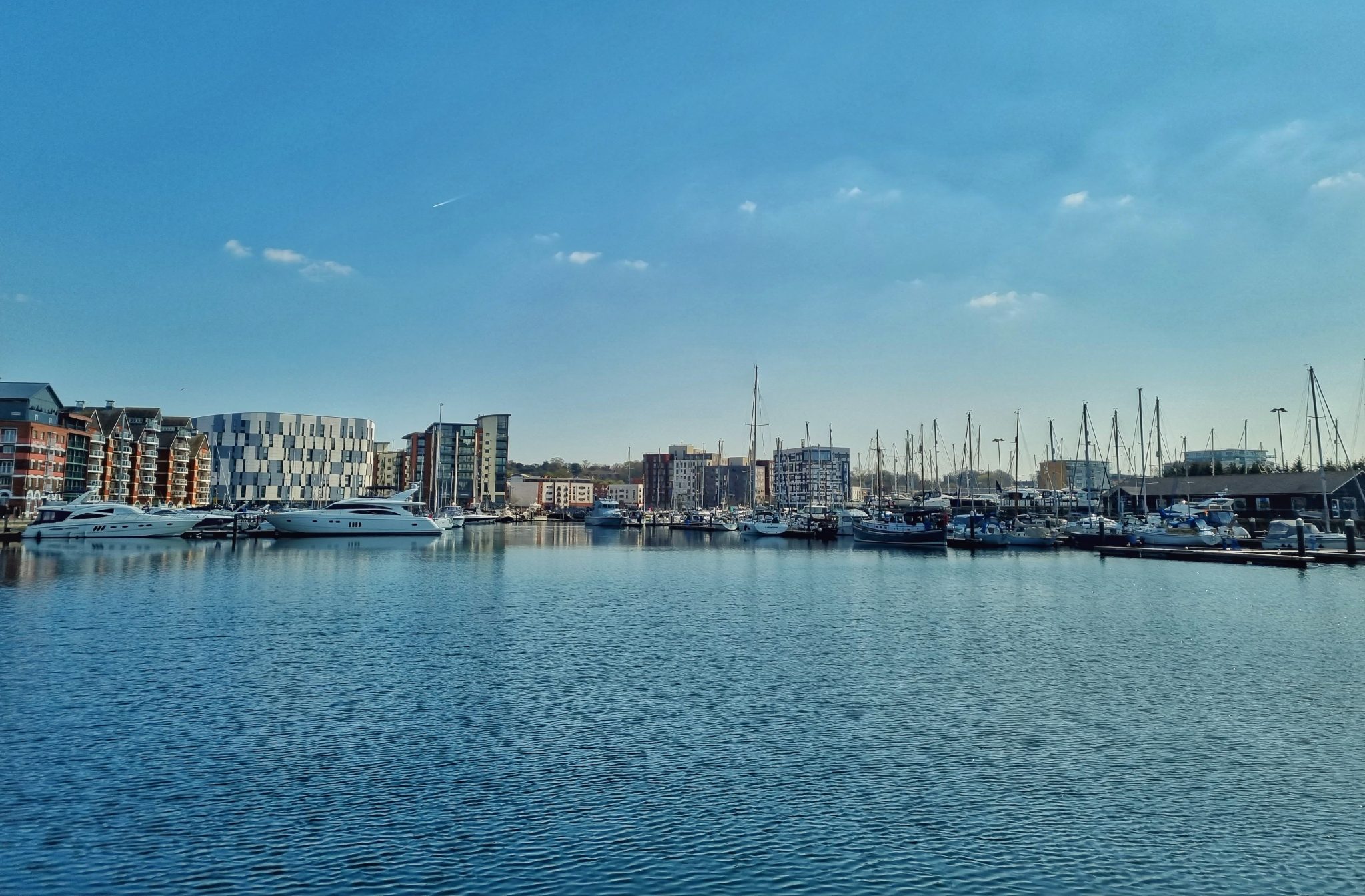 Table of Contents
This is the perfect restaurant for our steak lovers out there! They have been awarded 'The Masters of Steak' from the Craft Guild of Chefs so this alone shows that they really know what they are doing. They have around 7 different menus that you will be able to choose from depending on the time of day that you visit. This includes their Al La Carte, Lunch, Sunday, Gluten free and Dates & Steaks menu.
We particularly enjoy their Dates & Steaks menu which you can take advantage of on a Thursday where you can choose two courses for £26.95 per person. Steak is not the cheapest meal that you can have whilst you're eating out so we feel this makes date night a little bit more affordable for good quality food. With plenty of events, offers and of course good food, this is a great restaurant to visit within Ipswich for our budget couple travellers.
This has to come close to the top of the list as it is easily one of our favourite restaurants to visit whilst in Ipswich. Not only is the food incredible but it is also a great place to enjoy chilled cocktails with friends or brunch before going out shopping in the town centre. The restaurant has been dimly lit so that it creates a mysterious and unsurprisingly cosy vibe. You can find the Cosy Club located inside the Buttermarket Shopping centre. We love visiting this restaurant to enjoy brunch in particular especially as you can partake in a boozy brunch for just an extra £25 for 90 minutes of unlimited drinks.
The one thing that this restaurant does particularly well is the contrast between elegance but also affordable. This would be our recommendation for food no matter what time of day you're planning to visit. If you're looking to go on a weekend for dinner then it is always worth trying to book in advance because they can get particularly busy.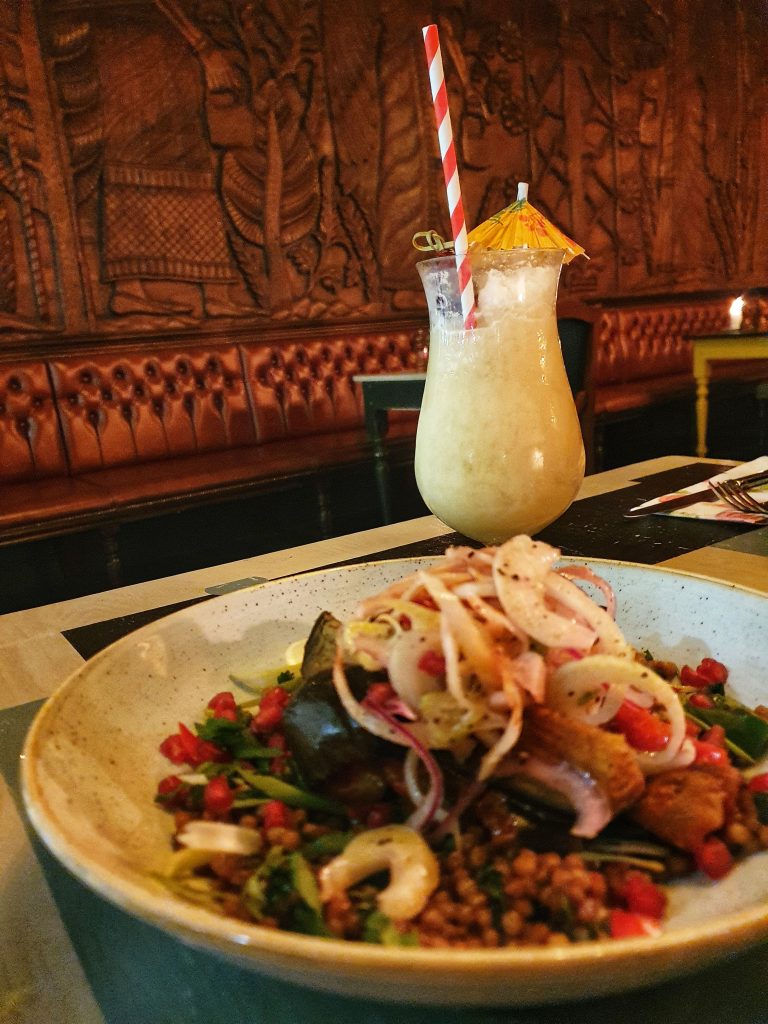 Just outside of the town centre, you will find the Arbor House which is a good place to visit for a mix between good food and casual drinks. The Arbor House itself serves their food by using local, craft and world products. You will be able to enjoy your meal by either eating inside or outside in their flower garden. The restaurant is very centrally located so it is perfect for when you're spending the day out and about in Ipswich.
We would recommend visiting for either lunch or dinner as it is one of the best places to eat in Ipswich. There are plenty of delicious dishes to try but we would recommend sinking your teeth into one of their burgers or their loaded chips in particular. It is a stunning restaurant and you will not be disappointed by the quality of the food that they serve. If you're looking to plan a private group or an event then this the perfect restaurant to do so as they have a great unique space for it. We attended a charity fundraiser here and thoroughly enjoyed the location and the décor of Arbor House so it is high on our recommendation list.
This pub serves traditional English food so is a great place to visit if you're not from England originally. You will be able to try some of our traditional food and enjoy our favourite cuisine 'pub grub'. The Woolpack has a large outdoor seating area so if you've have good weather in England then make sure that you make the most of it by eating outside.
You would mostly want to come eat here for breakfast and lunch or to enjoy some snacks whilst you're having a drink. If you're looking to enjoy some classic English food and have a few drinks then this is the perfect place for you. The Woolpack also often hosts quiz nights and live music so it's always worth checking their pages before you visit to see if you can join in on any of their events.
For those that are looking for a to enjoy a particularly special meal then we would recommend visiting the Waterfront Bistro. We would recommend trying to go to this restaurant on a sunny day and booking a table outside in advance. Not only will you get to enjoy some beautiful food but you will be greeted by a stunning view of the waterfront whilst eating. We also love to stop by this restaurant to enjoy some drinks outside. It is a really good location for any couples looking for somewhere special for date night.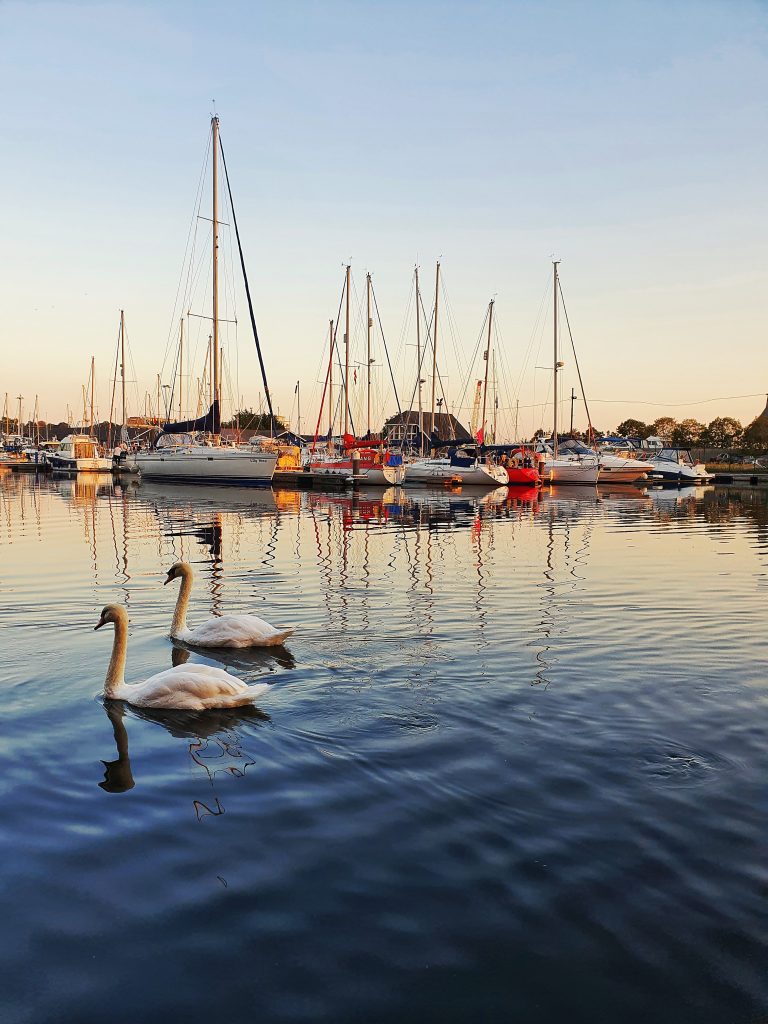 The Waterfront Bistro also hosts events now and then which create a theme to the restaurant. Currently, they have reintroduced their Prosecco themed nights where all the food is Italian themed. It is also worth looking to join them on Sunday afternoons when there is also live music to enjoy with your food. As this restaurant can get particularly busy, try to book your table in advance to avoid disappointment.
This restaurant is located just outside of Ipswich in Kesgrave but we just had to include it in this list because it is well worth the visit. You can find this restaurant inside the 4-star boutique hotel which is set in the beautiful countryside. If you wanted to, you would be able to spend the whole day at this hotel, enjoying their luxurious spa and then having dinner and a few drinks.
You can choose to eat inside or outside and the restaurant does not take any bookings at all. You just need to turn up and ask for a table no matter what day of the week it is. We think that the prices are very reasonable for the incredible quality of food. Another thing that we like about this restaurant is that there is a separate menu for vegans instead of just a dish or two on the menu which is rarer than you would think! You can enjoy breakfast, lunch or dinner at this restaurant and we can assure you that you will love it here. Alternatively, if you have visited Milsoms for the spa then you might want to partake in an afternoon tea instead which there is also no need to book too!
Easily one of Amy's favourite places to eat is Mizu noodle bar. It is a little bit of a more unique restaurant as there aren't many tables where you can sit with just you and the people you came with. You will walk into the restaurant and there will be benches lined up so this means that you may be sharing a bench with other people. We actually love this about this restaurant because it is a little more unusual and sociable.
The food is always delicious and you can even order delivery as well. We particularly enjoy the Asian fusion which is cooked to perfection. Our recommendations for dishes are the roast pork rice and the spring rolls in particular. This restaurant does also cater to those that are gluten free. If you're looking to enjoy different variations of noodle dishes and a unique dining experience then this is certainly the right place for you.
This is one of those restaurants that you need to visit when you're in Ipswich because it is informal and chilled out. As the Greyhound is also a pub, you get to enjoy plenty of good pub grub or you can join the Greyhound for just a couple of drinks and some snacks. You will find that there are plenty of events always going on at the pub such as quizzes and themed nights. In particular, one of the things that we love the most about this pub is that they host Meet Up Mondays. This is where they provide free coffee and snacks for people to meet up and socialise with each other. This is particularly good for anyone that may be struggling with loneliness and wants to make new friends.
Their menu changes frequently so this means that they like to keep it fresh. It's also good for anyone that has visited a few times and would like to try new things. You can keep up to date with their menu by giving them a follow on Instagram.
When you're visiting Ipswich, you need to add Jimmy's Farm onto your to do list. Not only will you be able to enjoy a great meal here but you will also get to spend some time wandering around the farm, shopping for local produce. We would say that this is a particularly good location to visit for anyone that has children. There is a large play area for kids and they will be fascinated by the animals in the farm. The farm hosts around 100 different species including exotic animals such as crocodiles, pelicans and monkeys.
You will enjoy your meal in a restored 200-year-old barn which is a gorgeous location for a restaurant. All the ingredients are either home-grown or locally sourced and you can really tell through the gorgeous meals they produce. You would visit Jimmy's Farm for either breakfast and lunch or alternatively enjoy one of their events. We would highly recommend visiting Jimmy's Farm whether you are going there to eat or just to enjoy the farm itself.
This might sound like a bit of an usual name for a restaurant however, it is actually a common phrase in Suffolk. On the huh means that something is slightly wonky or not straight. The restaurant itself is quite small but it is located quite near the town centre so it is very easy to get to.
As it is a very small restaurant, that is something that we really like because it is not overdone with too much food on the menu or so busy that you don't get the best service. The menu itself ranges between tapas and pizzas which in our opinion is the best kind of food. They also serve breakfast so it's a good start to your day. Recently, they have begun serving boozy cocktails so we're looking forward to trying those next time we visit!
Last but certainly not least is The Forge Kitchen Smokehouse and bar. One of the things that we like the most about the Forge is that there is always a deal of some kind. For example, on a Tuesday they offer tacos for £1.50 each and Margheritas for £5 each which is a wonderful deal.
The food is absolutely incredible in this restaurant and we would definitely recommend trying one of their wonderful burgers. There are also plenty of tasty cocktails for you to try making it a great restaurant to enjoy before heading out into the town for a few more drinks.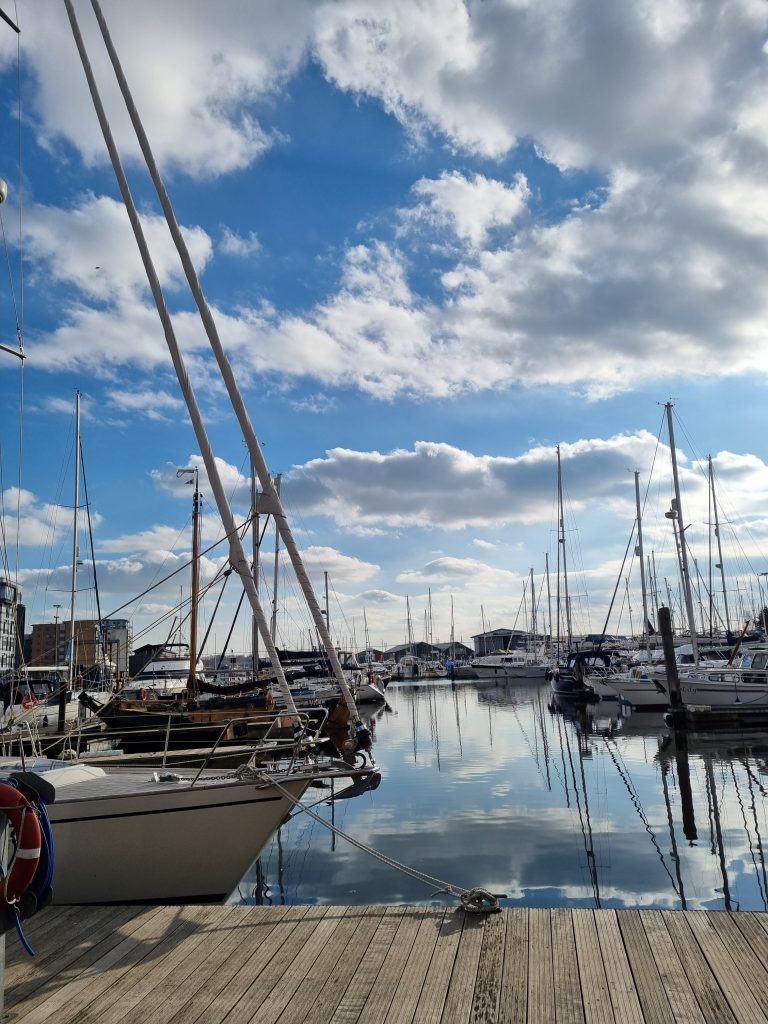 We tell you, Ipswich is a seriously underrated place to visit in England. After reading this article you should know exactly where to eat when you're in Ipswich. There are plenty of things to do whilst you're visiting there and lots of yummy restaurants to try as we've shown you in this article. If you've visited Ipswich for the first time and tried one or a few of these restaurants, make sure you let us know by commenting below. If you're from Ipswich then we would love to know where your favourite place to eat in Ipswich.
Love, Amy & Liam x
DISCLOSURE: This post may contain affiliate links. We only recommend products that we truly feel will bring value to our audience. If you click on a link and make a…
DISCLOSURE: This post may contain affiliate links. We only recommend products that we truly feel will bring value to our audience. If you click on a link and make a…