Ultimate Guide For Best Scuba Diving Spots in Belize
DISCLOSURE: This post may contain affiliate links. We only recommend products that we truly feel will bring value to our audience. If you click on a link and make a purchase, we may receive a small commission at no extra cost to you. These commissions go towards improving our blog and creating a better experience for you. We really appreciate your support!
Belize is a highly underrated place to visit with so much beauty and on of the best countries to go scuba diving. It is most known for the infamous Blue Hole diving spot which is a great place to get some awesome drone shots from above. Belize has only 9 states and you will find you will get to explore between a mixture of beaches, cities, communities and jungles. It is a really unique country with plenty to offer.
Did you know that Belize is the only country within Central America that the official language is English. Whilst Amy was backpacking through Central America, this was one of the strangest things for her. She has spent 3 months across Mexico and then arrived in Belize and no longer had to speak Spanish. In turn, this is one of the reasons why it is such a great place for beginner divers. If you've never been diving before and are feeling a little nervous then you may find it reassuring that you're learning in an English-speaking country. Amy was lucky enough to dive in Belize with a number of different companies and got to see a plethora of marine life during her time there. Read on to find out why Belize should be at the top of your bucket diving list.
Table of Contents
Why You Should Visit Belize
First and foremost, Belize is one of the most beautiful countries to visit with plenty of Mayan temples and jungles to explore. One of the things that we love the most about Belize is that it is not as popular for tourists. This means that you won't be surrounded by other tourists and get to enjoy Belize as a more untouched destination. It is one of the least populated countries in the world so there are plenty of places to explore avoiding the busy, touristy crowds. There is so much natural beauty to explore throughout the country that you will want to pinch yourself to know that its real!
Not only is it a beautiful country but the food is out of this world. As Belize has a lot of different influences, you will find ranges from Mexican dishes to Caribbean classics. One of the most popular dishes you'll try whilst travelling throughout Belize is chicken, rice, beans and plantain. Amy couldn't get enough of plantain whilst she was travelling especially as everywhere has their own way of making it so it never really tasted the same.
There is plenty to do within Belize itself from tours of Mayan ruins, tours of the jungles, river cruises, secret beach tours and of course scuba diving and snorkelling adventures. You won't have a dull moment through Belize because every state is so different as well.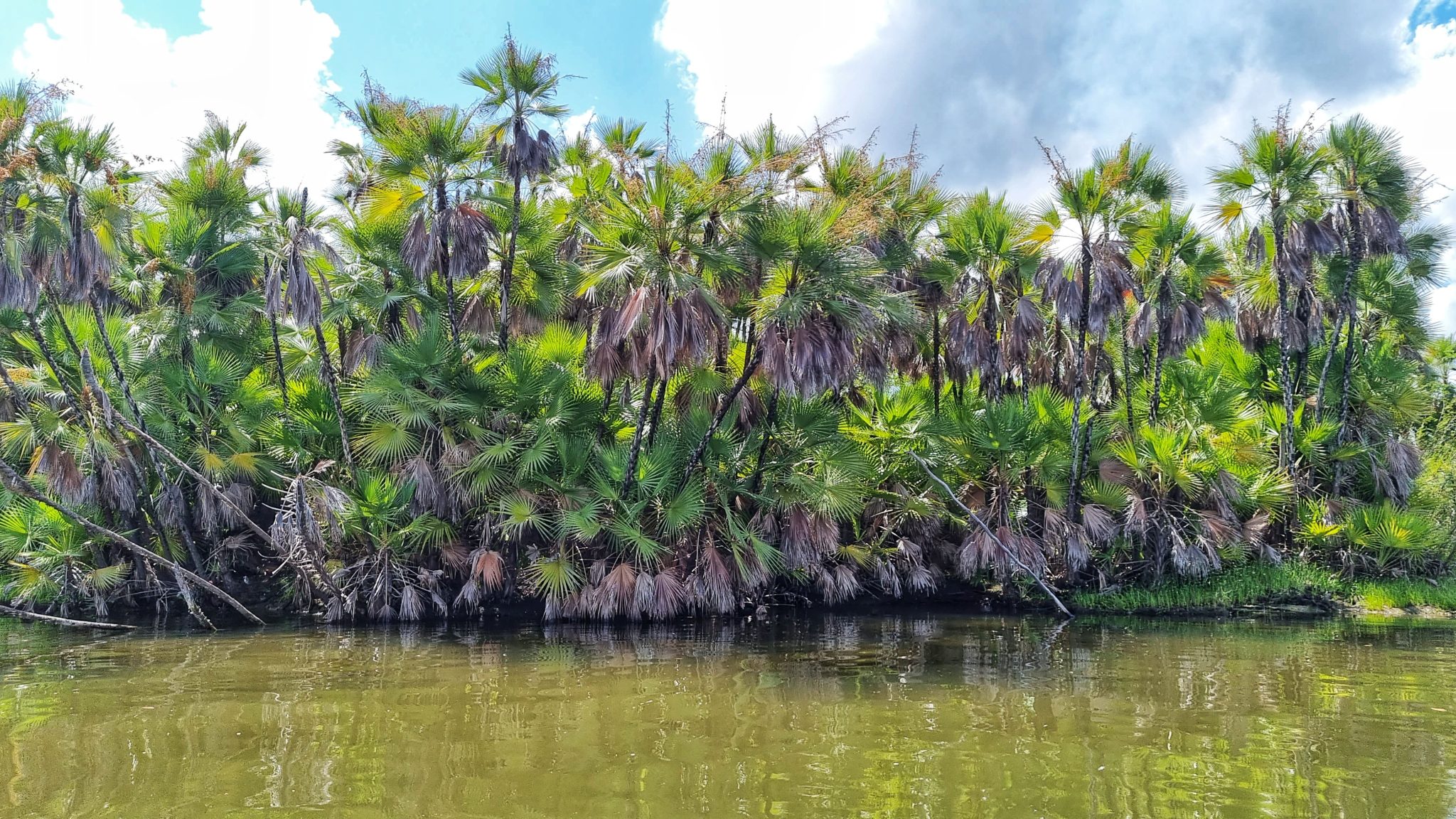 BEST TOURS & ADVENTURES IN BELIZE
Whilst you're exploring throughout the jungle and the waters, you will be overwhelmed with the amount of wildlife you will get to see during your time. One of Amy's favourite days was a tour along Monkey River where she got to see crocodiles, wild birds, howler monkeys and fruit bats. Getting to see these animals in their natural habitat is an unbelievable experience and opens your eyes to the wider world around you!
Why Belize is the best place to go Scuba Diving
Not many people seem to think about Belize as a top destination to visit but in the world of scuba diving, it is one of the best spots to visit. One of the common diving attractions is The Blue Hole which is a huge sinkhole located near Ambergris Caye (also known as San Pedro). It is known as the largest sea hole in the world home to plenty of marine life. Even if you don't decide to do this dive whilst visiting Belize, you can't deny that even from above it is certainly breath-taking. It is said that you would be able to see it even from space!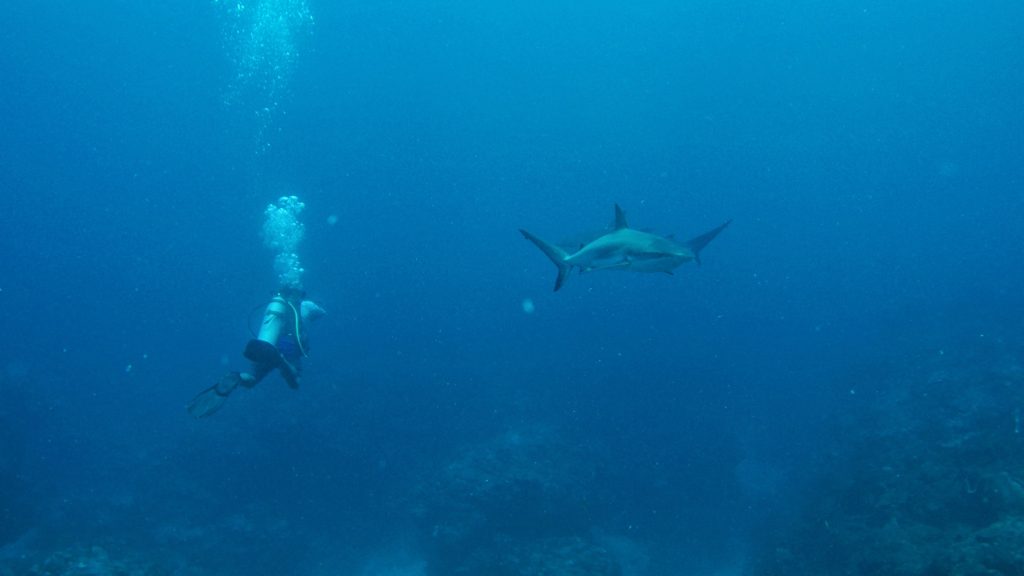 Another reason that a lot of people really enjoy scuba diving in Belize is because of the cayes. There are plenty of small islands around Belize and a lot of them are uninhabited. However, most tourists tend to explore Caye Caulker and Ambergris Caye because of the island vibes. If you're travelling on a budget then we would recommend going to Caye Caulker because there are plenty more budget-friendly places to stay and it doesn't cost too much when you're actually on the island. Despite there only being 4 dive shops on the island, it is a great spot to go scuba diving. Nearly everyone you meet will be on the island for either partying or diving. It is a fantastic base for diving where you can go to the blue hole, Turneffe Atoll or the marine reserve.
BEST DIVING TOURS IN BELIZE
As Belize's sea conditions are quite consistent throughout the year, this is a great place to learn to dive or for anyone that is not as confident. Equally, there are also plenty of dives that are perfect for any advanced divers. If you're visiting the Blue Hole then it is only worth doing the dive if you're at an advanced level. Even though Belize is not one of the cheapest places to dive, it is certainly up there as one of the best.
How to stay safe when choosing a diving company
If you're new to diving then there are a lot of things to consider before choosing a diving company to go with. The most important thing is your safety so you need to ensure that you do thorough research before making any commitments. There are plenty of great companies to dive with across Belize but make sure that you ask plenty of questions in each dive shop and then make your decision. If you're like Amy and has trouble with certain aspects of diving such as equalising then you need to feel comfortable that you will be well looked after. When Amy went diving in Belize she would speak to the dive shop about her sensitive ears and see what suggestions they had to ensure that she felt comfortable.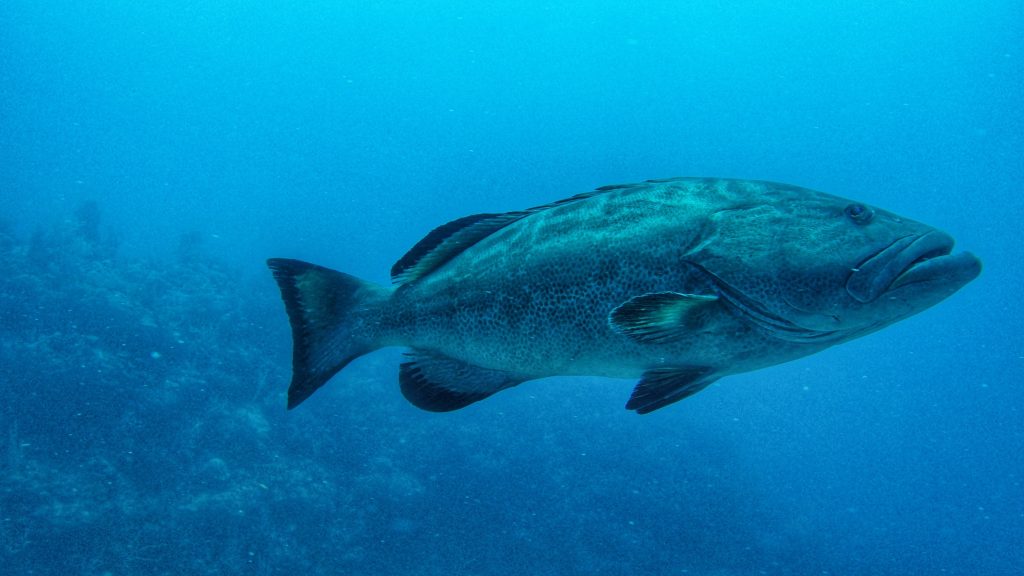 One of the most important things you need to do when choosing a diving company is to trust your gut instinct. If something doesn't feel right then the majority lies that there is something off and you should run a mile. There are plenty of red flags to look out for when choosing where to dive. Look out for companies that are reluctant to answer your questions especially where safety is concerned. Check out reviews online from other travellers because they have already tried the company so they will have first-hand experience. Ask as many questions as you need until you feel comfortable and trust that you're making the best decision. We've created a whole guide about different questions to ask and things to look out for when you're choosing who to go diving with.
What is there to see?
Diving in Belize is an incredible experience because there is so much amazing marine life to look out for. In general, you can hope to see parrotfish, turtles, Caribbean reef sharks, nurse sharks and moray eels. There are some dive companies in Belize that will take you on specific shark diving tours which will increase your chances of seeing the reef sharks. In Amy's opinion, this was one of the best dives that she has ever done because it was insane how much the water atmosphere changed when there were sharks around.
Depending on where you're staying within Belize will depend on what dive sites are available to you and what you will get to see. There are plenty of different dive spots that you can enjoy across Belize. Below you will find the main dive spots, where to stay so you can get there and what you will see during the dive.
The Blue Hole
The Blue Hole is one of the most popular scuba diving sites in Belize but it is not worthwhile doing this dive if you're not an advanced diver. In order to reach the bottom of the hole, you do need to be an advanced diver. You can still do this dive if you're an open water diver but as there are not much marine life, it wouldn't be worth your time. Also you can sometimes see hammerhead sharks lurking around the Blue Hole but as it is not guaranteed, it is best to wait until you're advanced to do this dive.
You can reach The Blue Hole by either staying in Caye Caulker or Ambergris Caye. It is quicker to get there by staying in Caye Caulker but the prices are around the same no matter which caye you decide to stay on. To switch things up Amy stayed in San Pedro and done a couple of dives there before moving on to Caye Caulker and undertaking a couple different dives. This way she got to enjoy both islands and different dives too.
When you are planning to do The Blue Hole, you won't be able to do just this dive on its own. In fairness, as there is not much to see when you dive The Blue Hole, you will want to enjoy the other dive sites too.
Also Remember
Often when you are doing the Blue Hole dive, it will be paired with Half Moon Caye and Long Caye Wall. At the Half Moon Caye Wall you will find plenty of beautiful colourful coral, sponges and different species of fish. With Long Caye Wall you will tend to find sponges, different species of rays and often sharks are lurking around the wall too. This is a perfect diving trip for the more adventurous divers that are looking to see not just a bucket list item but also some bucket list animals too!
PS. Whilst you're visiting Belize, you can also arrange for a jet-ski tour to the (not so) secret beach. This is the perfect tour for any social media influencers or photographers.
Price – For 3 dives, you will expect to pay around $300 without including renting any equipment. This price is around the same in both Ambergris Caye and Caye Caulker.
Turneffe Atoll
This was easily one of Amy's favourite dive sites purely because there is so much to see here. Whilst you're diving you will often see Caribbean reef sharks, nurse sharks, moray eels and if you're really lucky maybe even a dolphin or a manatee. One of the best things about this dive site is that there are dives in this area perfect for divers of any ability.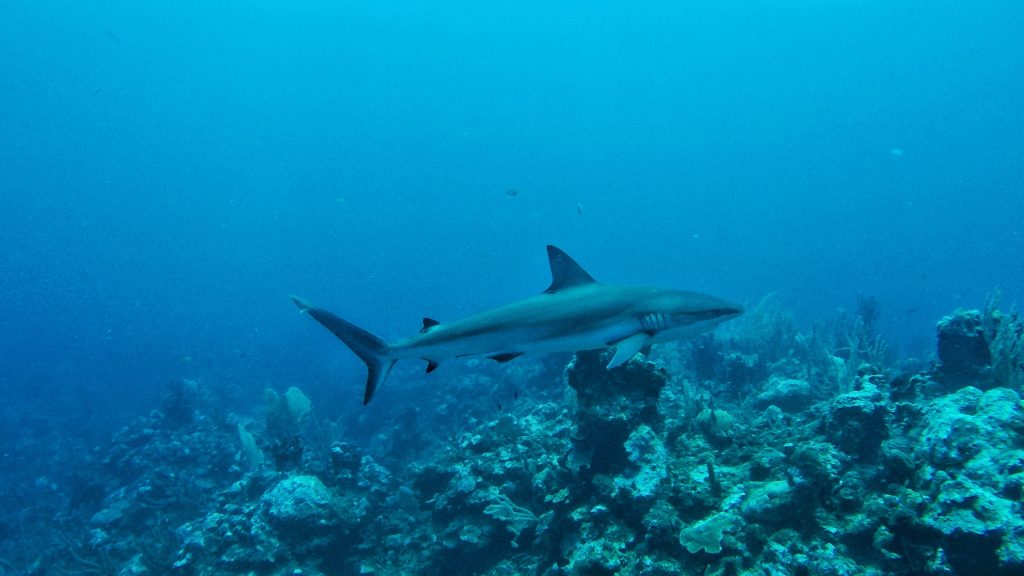 You will be able to go diving here from either San Pedro or Caye Caulker so once again either islands are great locations to make your base. The most popular site for diving in the Turneffe Atoll reserve is The Elbow. This is where you will see plenty of groupers and turtles. It's also been know to have spotted eagle rays around here too! If you're lucky you may even get to have a glimpse of a hammerhead shark as they have been known to be around here sometimes.
Other dives that you can enjoy around the Turneffe Atoll reserve include The Terrace, Triple Anchors, Sayonara Wreck and Galles Point. They are all really awesome areas to dive and you will get to see plenty of marine life during your time. Speak to your diving instructor to confirm which sites you will be visiting when you go to Turneffe so that you know what to expect.
Price – You can expect to pay around $290 USD for 3 reef wall dives including equipment but you will need to also pay a park fee of $10 USD per person too.
Hol Chan Canyons
This is a marine reserve that you can enjoy some great diving with plenty of marine life. It is one of the most popular dive sites in Belize and is a great choice for beginner divers. As it is only 12 metres, if you're just starting out diving, we would recommend this site.
You can expect to see lionfish, surgeonfish and tarpons. There have also been plenty of reports of moray eels, nurse sharks, green turtles, stingrays, octopus and eagle rays around this area. There have also been some reports of bottlenose dolphins too so you will need to keep a watch out. As with any dive, there is no guarantee on the animals that you will see as it is nature after all but there are plenty of exciting animals to see at this dive site.
You can also visit shark ray alley whilst you're here where you will see plenty of nurse sharks. This is such an incredible experience as you will get to see them along with rays in this area. If you don't see any whilst you're diving then there are plenty of tours that also do snorkelling in this area where you will go to shark ray alley and see a huge amount of nurse sharks.
Price: Prices can vary for this depending on the combination you choose as you can have a dive and a snorkel or just snorkelling. You can expect approximately $200 for this tour.
Esmerelda & Tackle Box
This is another one Amy's favourite areas that she has been diving because you get to enjoy lots of beautiful coral reef along with the possibility of seeing some sharks. You may have guessed already but sharks are Amy's favourite animal! It is a little more challenging than Hol Chan but it is a beautiful dive with plenty of marine life to see.
Often Esmerelda and Tackle Box will be paired together for you two dives. Tackle Box is an absolutely incredible dive as there are a lot of canyons, caverns and tunnels to explore. We would recommend these dives for someone that has been on a good handful of dives and has good control of their buoyancy so that they can get through some of the tighter spots. Whilst you're exploring here, keep a look out for lobsters and moray eels hiding away.
Price: You can expect this dive at approximately $140 without equipment hire.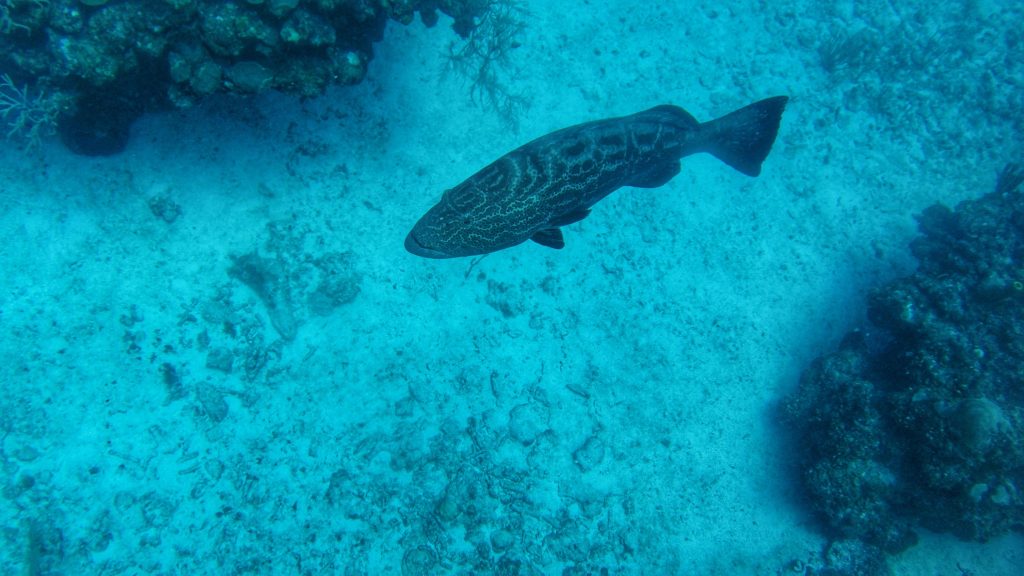 What Are You Waiting For?
Overall, diving in Belize is an incredible experience and as it is not as popular with tourists you will have a great time here. There are plenty of awesome dive sites for you to enjoy and you will see plenty of marine life. The islands are usually the most touristy part of Belize where you will meet plenty of other backpackers looking to dive. If you've been diving in Belize already, what was your favourite dive site? Comment below and let us know why!
Plan Your Trip to Belize
Did you know that when you book an activity or accommodation through our links that we receive commission at no extra cost you? This helps us to continue to provide helpful guides on Plain2Plane and so we can make travel mistakes so you don't have to!