First time Solo Travel: Ultimate Tips to Survive Your First Holiday Alone
DISCLOSURE: This post may contain affiliate links. We only recommend products that we truly feel will bring value to our audience. If you click on a link and make a purchase, we may receive a small commission at no extra cost to you. These commissions go towards improving our blog and creating a better experience for you. We really appreciate your support!
If you're wanting to join the other solo travellers in the world for the first time then you have come to the right place for tips. Here, you will find the best tips to begin your journey as a solo traveller. First of all, well done to you for taking the plunge and planning your first solo trip. Not everyone is brave enough to do it and we can assure you that you will have an incredible experience. There will be many people that will tell you that you're crazy or out of your mind for going on a solo trip. We are here to tell you that they're wrong, you're not crazy, well you may be a little bit but in all the right ways.
Once you have been on your first ever solo trip, you will most likely not want to travel any other way again. One of the best things about travelling alone especially for the first time is that you have no one to answer to and appease. You are in control of what you want to do and when without worrying about someone else. You will also find that when you're solo travelling, especially if you're staying in hostels, that you won't be lonely either. Despite travelling alone, you will never be lonely. There are so many wonderful people within the travel community that you will meet people from all different walks of life.
Now, onto the tips that will make your solo travel experience the best adventure possible…
Table of Contents
Enjoy the Process
If you're feeling anxious right now, you need to take some time to reflect on what an amazing achievement it is that you're planning a solo trip. It can be so easy to become overwhelmed about everything that you need to do that you forget how exciting planning this adventure actually is. It is easier said than done but take a step back, a deep breath and remind yourself the reasons why you're actually doing this trip and all the exciting things that you want to see and do whilst you're there. We're certain that once you have read through our tips for first time solo travellers you will feel much more at ease.
Make a Plan
First thing to do is decide where you want to travel to and what you want to do whilst you're there. Another deciding factor may also be budget, how long you want to travel for and what time of year you're looking to get away. For us, budget often plays a huge factor and we will have a look at the dates that we can travel and the cheapest flights that we can get on those days. If you're planning to visit multiple places then begin to look at how many days you should look at spending in each destination. Keep your plans light and flexible at this stage which leads us on nicely to our next tip.
Don't Overplan
Again, it is easier said than done but the last thing you want to do is plan too much for your trip. When you're travelling, the best thing you can do is try to leave your itinerary free and open for spontaneous adventures. If you plan everything before going on your trip, you may find yourself in a position where timings don't match up and your whole itinerary goes into disarray. If a flight gets cancelled or your bus is delayed then this will set off your itinerary by a good amount.
Don't get us wrong, it is always good to have a rough idea of where you're going and what you'd like to do whilst you're there. Sometimes you will need to get your transport booked in advance such as flights to the next destination or bus tickets but try to keep your plans around this open. You may also find that when you arrive into one destination that you love it that much that you're not ready to leave so you want to leave yourself this flexibility. Alternatively, you may not like the destination and want to leave earlier than planned.
Compare Flights
If you're a new traveller then you may be feeling a little overwhelmed with what to do about flights. We mentioned in our other tips that our budget often dictates where we are travelling to. We often go onto Skyscanner and search the dates that we can travel and then search for flights from everywhere to see what our cheapest options are. Alternatively, if we already know where we are wanting to travel then we use WayAway to purchase our flights. You are able to purchase flights tickets and get cashback on tickets, tours and hotels. This way we will be able to use the money we would have spent towards flights on other areas of our trip. Also, have a little look at the best destinations for solo travel especially if it's your first time. There are plenty of countries that you will feel completely safe and have a great time!
Travel Insurance
No matter what trip you are planning to book, ALWAYS get travel insurance. Things can go wrong at any time and there is absolutely nothing you can do about it. This is something that can happen at any time in your life no matter what country you're in. Best thing you can do is ensure that you have a back up plan for in case things do go wrong. Getting yourself good travel insurance will make sure that you're not at as much of a loss if something doesn't go to plan. You can book your travel insurance below:
Don't overpack
When you're planning for your first solo trip it can be all too easy to overthink on what you need. The best tip we can give you is less is often more. Don't forget that whilst you're travelling, you will be able to pick things up on the road. If you're going backpacking then you will want to get your clothes washed along the way so just make sure that you have enough underwear, a few t-shirts and 1 or two pairs of bottoms. We've created a handy packing list broken down per trip length to help guide you.
Take more than one payment card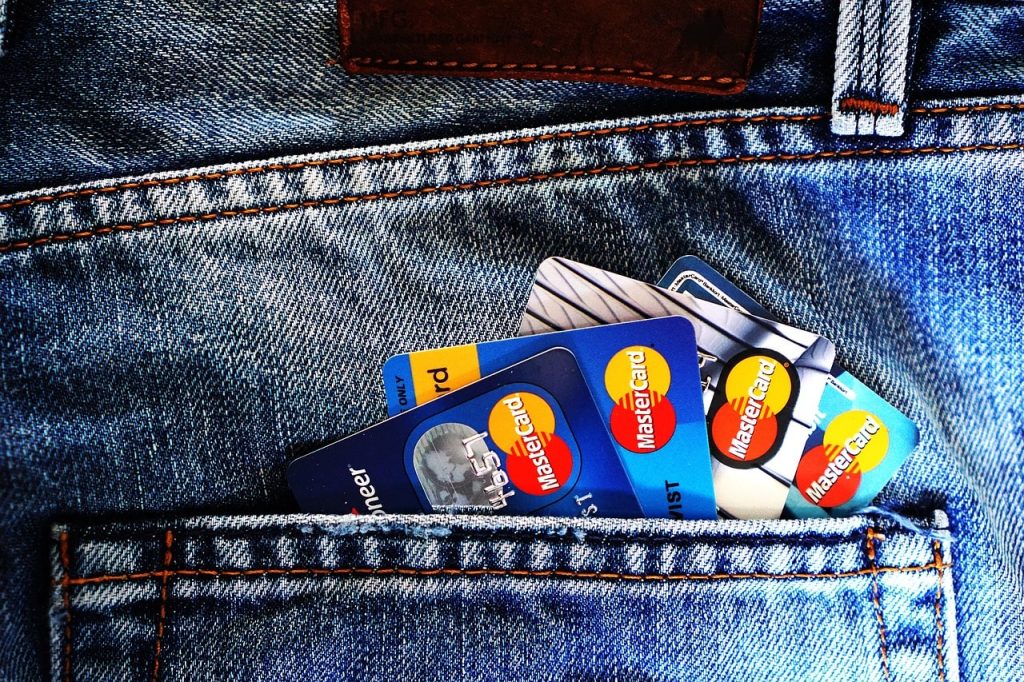 This is something that most travellers don't tend to think about but we would advise you to take more than one travel card with you. Amy has been in this situation herself where she had 2 travel cards and one of them didn't end up working in the destination she was travelling so she was grateful to have that second one to use. The last thing you need is to be stuck without money so cover both bases and take more than one. Sometimes you will find that certain ATMs will not take particular cards. Personally, we take 2 travel cards, 1 bank card from home (for emergencies) and cash that we get exchanged prior to leaving the UK.
Watch out for scams
As a first time solo traveller, it is always worth researching the destination before you visit for common tourist scams. In particular, Europe is very common for elaborate scams so it is important that you familiarise yourself with them before you travel. It doesn't mean that everyone is going to try and scam you but it's always worth considering what could happen to just be on the safe side. When you're travelling alone, you need to take measures for your own safety. Ensure that you do your research on the country your travelling to and read our article here for further solo travel safety tips.
Bring a book
Unsurprisingly, on a solo trip, there will be many times where you will be on your own. We find that taking a book out with you is a great way to keep your mind occupied. There is nothing that Amy loves more than sitting in a bar, watching the world go by and enjoying a chapter or two from her book. Don't get us wrong, most of the time you will make friends but its always handy to have a book in case you're feeling a little too idle.
Stay in hostels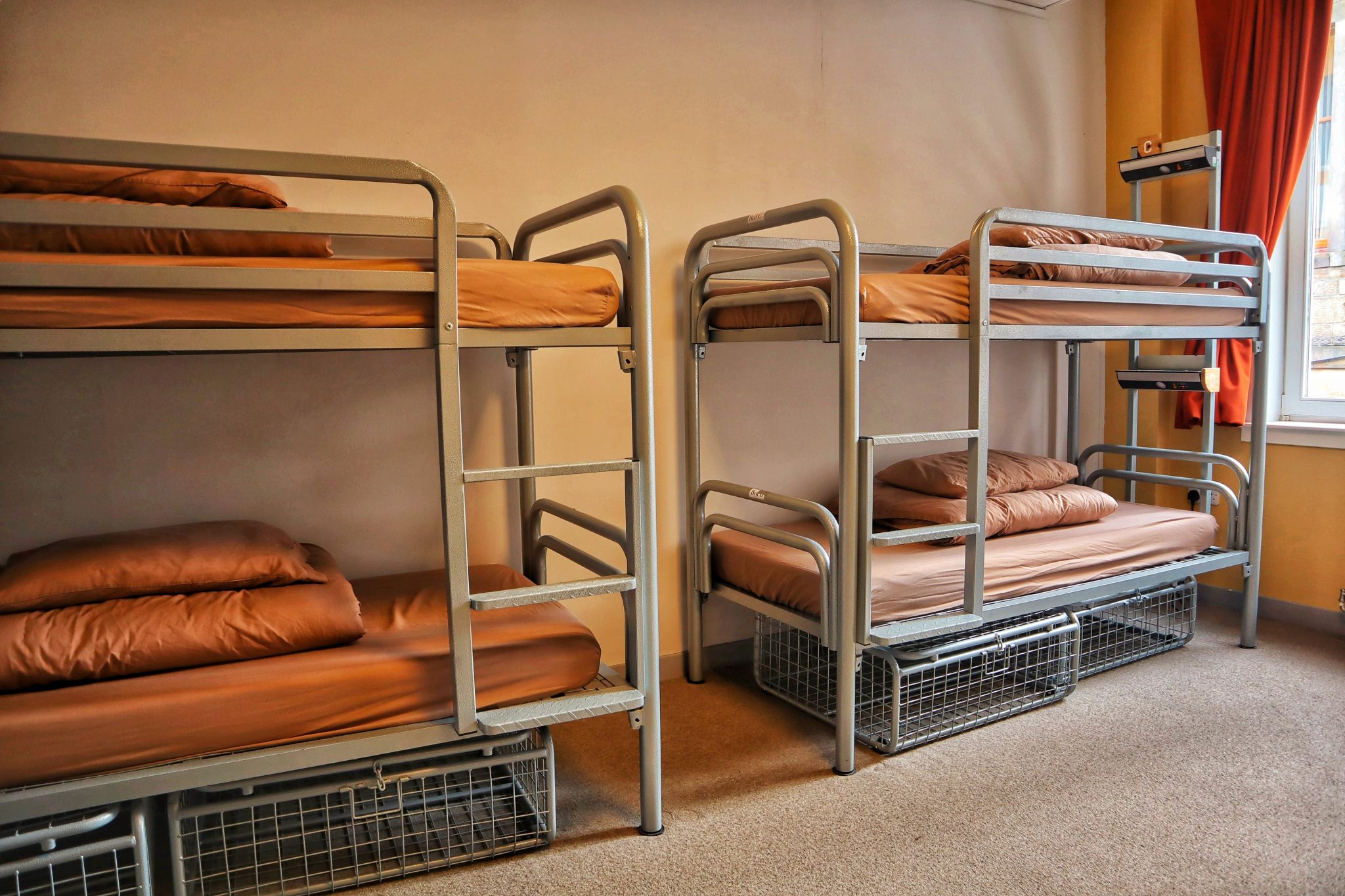 As a solo traveller, one of your biggest worries may be how you're going to meet people whilst you're travelling. We absolutely love hostels because not only are they great for the budget but you also meet some amazing people in them. You will often find that there are communal areas where you will be able to spend time meeting other travellers. It is also worth looking out on Hostelworld for particular hostels that host events too because you will find that these are the most sociable ones and will be the best places to meet people. Often hostels have an unfair reputation but there are plenty of reasons why hostels are simply the best too! Read more on pros and cons to staying in a hostel here! You can use the search form below to find hostels in your destination now:
Join Facebook Groups
If you're feeling nervous at all then it is best to join some Facebook groups before going travelling. You can find plenty of Facebook groups for the particular destination / country that you're travelling too and they are often really supportive communities to ask any questions that may be on your mind. You will also find many different Facebook groups for solo travelling also. Amy is in The Solo Female Traveller Network and it is such a supportive area. Plenty of the women in the group have met up in various countries and it is really awesome to be part of a community like that. This is a great way to make friends before you even get to your destination. Even if you don't plan to meet up with them, you can still ask around to see who has been there or is going and for advice.
Make friends with locals
The best thing you can do whilst you're solo travelling is get to know the locals. They are the people that will show you the sights that not many tourists know about. You will meet so many incredible locals on your travels and really get to understand their culture and traditions. We think that it is incredibly important to not just see the touristy side of a destination but to also experience how locals live there. One of the best ways to do this is by chatting to locals at the hostel you're staying, waiters, tour guides etc. Embrace every opportunity and get to know the destination you're staying.
Step out of your comfort zone
One of our favourite things about travelling, especially solo travel, is that you get to try plenty of new things. If you're a bit anxious on your first solo trip, surround yourself by new people at your hostel and join them on their adventures. You will often find that they have made plans that you may not have thought of doing. There are so many different adventures out there waiting for you. Make sure that you don't let any fear hold you back. Embrace the opportunity to become a stronger version of yourself and enjoy the ride. The last thing you want to do is go on a solo trip and stick to what you're familiar with and not embrace new opportunities.
Say YES to new experiences
Similar to our last point, make sure that you say yes to every new experience you can. There are so many great opportunities and adventures out there. Without wanting to sound like a cliché, life is too short to be held back which is why we created these tips for first time solo travellers in the first place! If someone asks you to go kayaking, say YES! If someone asks you to learn to go diving, say YES. The simple answer is, if it sounds like fun and an adventure, don't turn it down. You've taken the brave step by going on your first solo trip so you might as well completely rock the boat and try everything possible! In our opinion, if you're fearful or worried about doing something then this is even more of a reason to do it!
This is an incredible experience that you are about to embark on so make sure to enjoy the ride. Travelling is one of the best things that you can do in your lifetime. You will make so many great memories along the way. We find that the travel community is so welcoming and accepting that you will most likely find travel buddies for life.
We can't wait to see your exciting travel plans shaping so make sure that you tag us on IG for your first solo trip!
Love, Amy & Liam x
DISCLOSURE: This post may contain affiliate links. We only recommend products that we truly feel will bring value to our audience. If you click on a link and make a…