Packing Tips for Solo Travel
DISCLOSURE: This post may contain affiliate links. We only recommend products that we truly feel will bring value to our audience. If you click on a link and make a purchase, we may receive a small commission at no extra cost to you. These commissions go towards improving our blog and creating a better experience for you. We really appreciate your support!
Solo travel is an incredible experience to have so we've made it even easier by giving you the best packing tips for your next trip. When you're travelling solo, you don't have anyone to answer to anyone other than yourself and you can take everything at your own pace. Also, with travelling solo you will often find that you will have experiences that you wouldn't have otherwise had if you were with a partner or friends. You will find that people tend to want to talk to you more when you're on your own especially as hostels. However, planning for a solo trip can be a bit more difficult because everything is on you. You have to plan everything yourself.
With that in mind, the last thing you need to stress about is packing. It should be nice and easy with no stress whatsoever! We've created these packing tips for anyone that is perhaps planning their first solo travel experience. We will walk you through some of the best tips and all the essentials for solo travel. Whether you are new to solo travelling or just want to brush up on some more tips to make your life easier, this guide will help you streamline everything so that packing is easier than ever!
Table of Contents
Create a Checklist
First and foremost, create a checklist of absolutely everything you need to take with you. This will help ensure that you don't forget anything! Try to make this checklist a few weeks prior of everything you need for your solo travel. If anything else springs to mind, it won't be too late to add it onto the list. We've created a packing guide for a variety of different trip types which will help you get started! The things that we find we often forget are essentials for our solo trip such as toothbrush, phone charger, make-up etc. Really take the time to plan what you're going to take with you. This will also help in case you need to go and purchase any items before you go too! You don't want to be scrambling at the airport for some last minute items especially as it is much more expensive too!
Take a Power Bank
Whoever invented power banks are absolute lifesavers! We could not be without our power bank because it has saved us so many times. Sometimes you'll be out exploring during the day and you will end up taking pictures, using Google Maps etc. a bit more than you expect to. Next thing you know your battery is running low and you either want to stay out exploring and not go back to your accommodation to wait for your phone to charge or you might need it in an emergency. Especially as a solo traveller, it is really important to try and keep your phone powered up in case you do have any emergencies or you just simply need to use maps to find your way back to your accommodation! This is one of the most important things to carry while travelling solo.
You can find a lot of different power banks on Amazon all with different qualities. We actually use this one on Amazon which charges our phones approximately between 3-4 charges on your phone. It also comes with the adaptors built into the power bank too so that saves you having to carry around additional charges. This is especially useful if you have multiple things that you want to charge off of the power bank.
Backpack as a Carry On
To really increase your space as much as possible we would suggest taking a backpack as your carry on where possible. If you're backpacking for a while then often you can find rucksacks that will have attachable daysacks too. We personally use Osprey rucksacks which come with the day backpacks to use as a carry on. They usually come with a sleeve that you can store your laptop and keep it protected too!
Using a backpack also helps as they fit well under the seat in front of you but maximises the space that you have. We often try to pack some light-weight spare pair of clothes in here and a toothbrush just in case your baggage disappears. Trust us on this one! Amy was going to La Paz in Mexico and had to change over in Mexico City. After arriving in La Paz, it was clear that her baggage had been left in Mexico City. Unfortunately, Amy wasn't as prepared and did not have any spare clothes with her at all so ended up having to go out and purchase these. It is always worth being prepared as even though things like this doesn't happen that often, it is worth keeping this in mind just in case.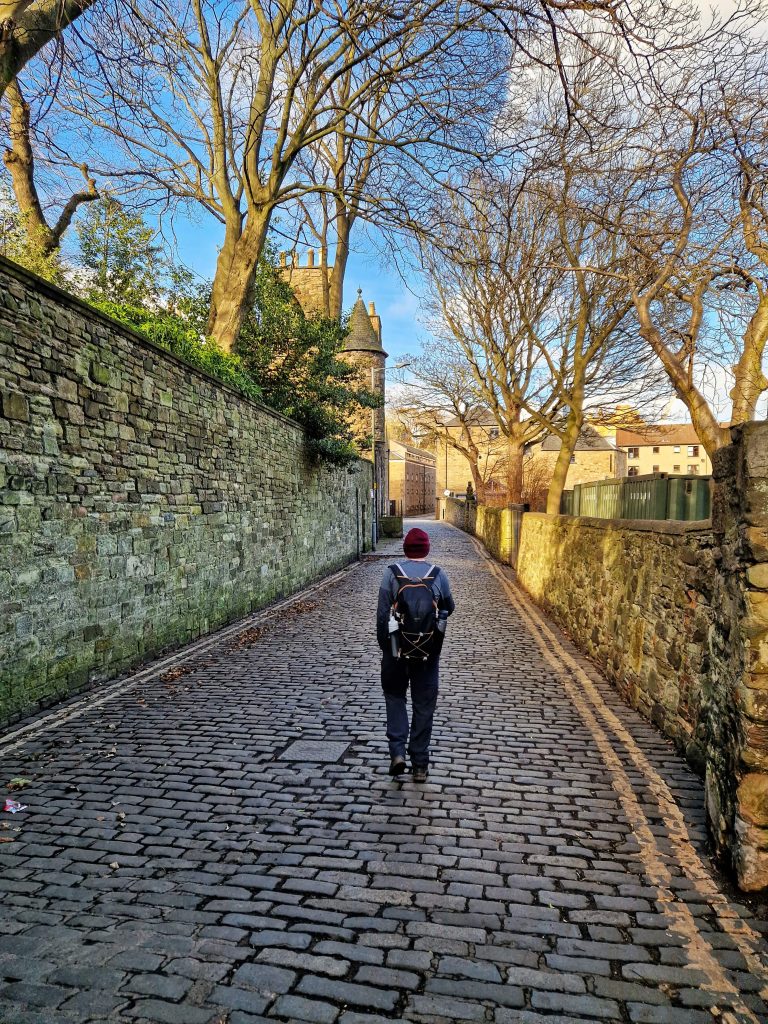 First Aid Kit
Being on your own can be a little bit scary especially if you're not feeling well or you've been injured. Having a little first aid kit to take with you can really come in handy! Depending on the destination, will decide how much or how little you need to take. We would say that the absolute minimum you need to take is plasters, paracetamol, ibuprofen, antiseptic cream and Immodium. This will at least help you feel a little bit more at ease if something does go wrong.
Immodium is an absolute must for any traveller whether it is solo or not because you never know how the change in food will affect you. In some countries, you will find that the food or water will not sit well with your immune system and having these tablets will really help! On that note, also take a pack or two of tissues, you never know when you might be caught short. This is incredibly important to have on your solo travel packing list because you need to make sure that you're prepared for anything!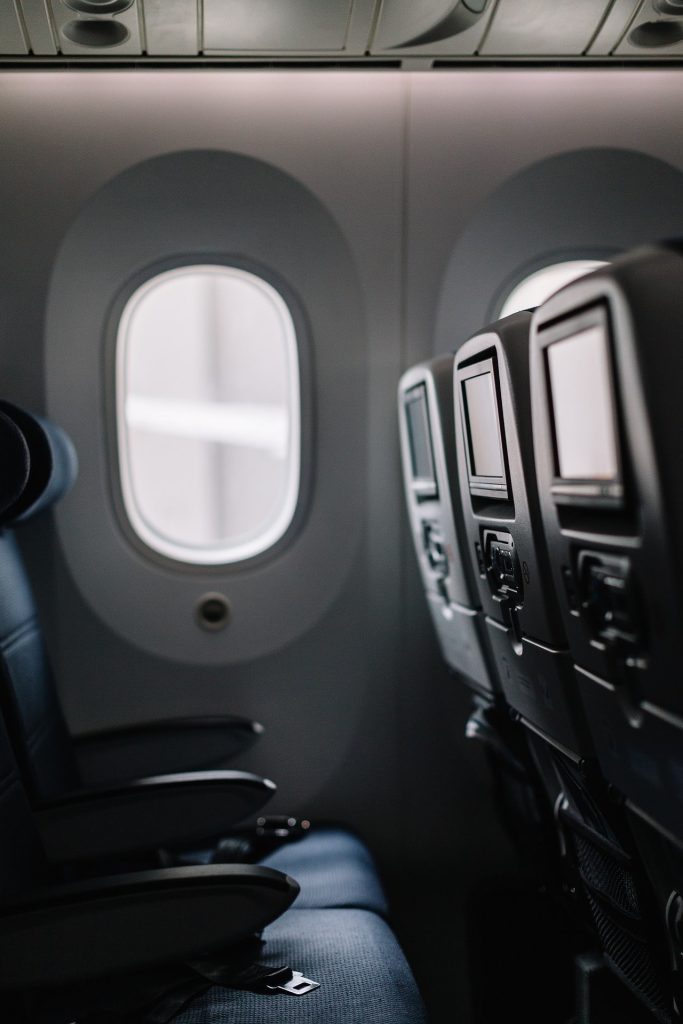 Wear Bulky Clothes to the Airport
The best way to save some space is to wear your bulkiest clothes to the airport so that this is not using space up in your baggage. Airplanes are so cold so the best thing to do is to wear layers. When you first get onto the plane, you will often find you're hot and bothered with rushing around for your flight. However, after a few hours with the air-con flowing around the cabin you will start to find yourself getting cold, this is definitely where the extra layers will come in handy! Not only will you be saving space but you will be prepared for later on in the day too just in case there are any cool temperatures.
Take Clothes You Can Mix & Match
This is very relevant for any solo female travellers because it can be so easy to take 1 piece of clothing that only goes with certain pieces of clothing. Our best tip is to pack quite a lot of plain clothes because these go with everything. Often we pack a pair of jeans or shorts (depending on how hot it is at the location) and then a lot of tops to match. If you're backpacking for a long time then don't forget that you're able to get your clothes washed. Don't just take an outfit that you will wear only once or can't re-wear.
With this in mind, it might also be worth trying to take clothes that do not need ironing. There is nothing worse than packing a load of clothes and when you arrive, they are really creased and unwearable. Whilst there are a lot of accommodations that you stay at that will have an iron that you can use, you can't always guarantee that this will be available for you. Try to avoid packing any really awkward pieces of clothing that requires any maintenance for it to look nice!
Carrying Your Own Bag
When you're solo travelling, it is important to make sure that you're able to carry your bag yourself. There are a lot of occasions where people will help you but you can't rely on this. As a solo traveller, you need to be confident and hold some independence doing things like this.
The best way to test this is to fully pack your bag and then try to carry it up and down the stairs. If it is too heavy for you and you can't carry it then you need to remove some items. Also, if you feel that it is a little bit heavy but you'll be able to manage, still get rid of some items in your bag. Remember that you will most likely pick up items whilst you're travelling. If it is manageable now then when you add more items along the way, it will be too heavy. When you're travelling, you will be able to pick up new items if you need them so don't be afraid to underpack too!
Avoid Taking Expensive Clothes / Jewellery
When you're travelling you're going to want to look your best but you can do that with cheap clothes too. If you're travelling long-term, your clothes will frequently go through different laundrettes. At times you will be washing them yourself. The last thing you want is to pay a lot of money for your clothes and they get destroyed and stretched through all the different ways they are washed.
On this note, try to avoid taking away any expensive jewellery too! Whilst you're travelling, you will be moving your items around and it is very easy for items to go missing. Not just that but you also need to worry about people stealing your items as well. If you place your jewellery down for even a second, you don't know who might have access to it or try to take it off you when you're out and about. Wearing flashy clothes and jewellery can also make you a target for pickpockets and people that might want to do you harm to obtain these items. It sounds scary and there will be a lot of times where you don't need to worry about this. However, it is better to be safe than sorry so leave the expensive clothes and jewellery at home!
Photography Equipment
As you're travelling on your own, if you want to get some good photos, you need to make sure that you're taking equipment to enable you to take photos on your own. For us, we are always taking lots of photographs when we're travelling so having good photography equipment is really important. Of course, a selfie stick is really handy to take with you. Then you don't need to ask people to take photos for you.
Roll Your Clothes
We've experimented with this ourselves and found that rolling our clothes is the best way to save space when packing. When you're rolling your clothes, you will find that they are less bulky. You are able to wrap them around into the smaller spaces a little bit easier. This is another reason why you should avoid taking clothes that need ironing frequently. This is something that you can experiment with yourself. If you fold up your clothes and pack them into your bag and then try again by rolling your clothes. You can see what works better for you! Don't forget to also put your socks or any small items into your trainers too. Then you're really utilising as much space as possible.
Safety Equipment
As a solo traveller, it can be a bit daunting to be in certain situations and countries on your own. There are plenty of different items that you can buy to take with you to help keep you safe. One of the most common things that solo female travellers take with them is a safety alarm. We don't want to scare you as solo travel is really a beautiful thing. However, you need to always prepare yourself as not everyone has good intentions.
You need to ensure that you are taking precautions to keep yourself safe as a solo traveller. Items like this are precautions to keep you safe. This ensures that you can attract attention of others if you need to. It would also be worth investing in items like a money belt and padlocks too. This enables you to keep your money and valuables safe too. We've shared below some of our top picks for items that you should consider when you're solo travelling.
Do You Really Need It?
Lastly, ask yourself for every item do you really need it? For every piece of clothing, we try to think about 2-3 ways that we could wear it whilst we're away. We also make sure that for every piece of clothing that we have another piece of clothing that goes with it. It is so important to streamline your packing as much as possible. You don't want to be carrying more than you will need!
Travelling solo is an incredible experience and you will have an amazing time. Make sure that you keep an open mind and stay open to new experiences. We hope that this guide has given you plenty of tips for packing for solo travel. Comment below if there is something you can't live without on your solo trips!
Love, Amy & Liam x