We all know we would rather be out there travelling the world but we know this cant always be the way for some couples and/or families. So we have come up with little ideas to make your week or even your Day2Day more fun.
Whilst travelling is one of our biggest joys in life, we're not quite at the stage where we're abroad all the time. When we're not travelling, we want to share an insight into what our home life looks like, our favourite recipes for both meat-eaters and vegetarians and some of our tips and tricks for living together too. We know it isn't always easy to be around each other all the time, keep your dates special and keep your home-life interesting so that is what we're here for. We've broken this down into some categories below for you so take your pick!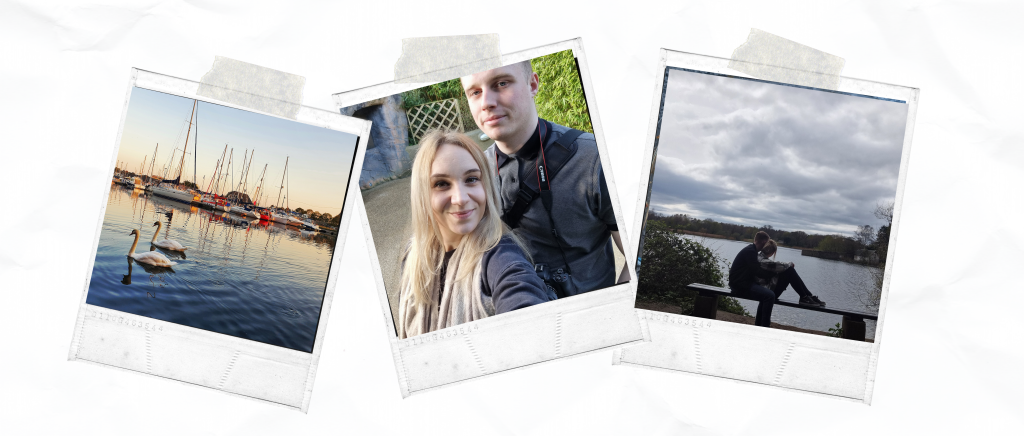 Food
If you're like us and both have similar tastes but it's not always easy to cook something you both like and keep it diverse then this is where you need to be. Liam is a meat-eater and Amy is what she classes as a flexitarian. She eats meat now and then but prefers vegetarian food. We have provided some recipes here for you that can be adapted with meat and vegetarian alternatives. Also, Amy loves a bit of baking so he's a collection of some of our favourite bakes and some tips for cooking together.
As our blog is mostly dedicated to travel, we also have shared some recipes where we have recreated food that we have tried abroad. One of our favourite things to do is cook together and especially so when we are making things that we have tried before in other countries. We like to then adapt them to get the recipe as close to the local versions as possible.
It was actually really difficult to think of 5 foods to try because when you're visiting England everything may be new but for us this food is so normal. Even though Liam is Scottish, it's tricky to think what food…
Do you and your partner both have completely different diets? Cooking for one vegetarian and one meat-eater can be really tricky if you're not used to it. When we first started living together and cooking together, we found it quite…
Entertainment
This is more a little fun section that we wanted to include as it can be so hard to decide what kind of movies to watch, series, books you should read. We've included some articles that are all about travel based books, series and movies to indulge in too because well, travel is life. This also has some fun little ideas for when you're at home that can keep you entertained for hours whether you're stuck in a power cut or we have a covid 2.0 (please, we pray this does not happen!).
So you cant find the next thing to watch? Don't worry! We have made our top 10 series to binge watch. This will keep you busy for a while! We hope that you guys enjoy our list as we know…
[tiktok-feed id="0″]
Living Together
Let's face it, living with your partner is amazing but also it can be a massive pain in the bum. Things don't always go to plan, adapting to each other no matter how long you've been together can be a struggle and you'll hit rocky patches at times.
As we not only live together but also work together on this blog, we spend a good amount of time together. We LOVE working together and have a blast doing so but we do also have our challenges every now and then. We want to share our experiences with you especially for our fellow travel bloggers and how we overcome any hurdles we come across.
We are always learning new things about each other and how we react to things. Relationships are no different to life in general, you are constantly learning and adapting. These are a collection of our tips to bring you closer together, work on your quirks and love your journey living together even more.
Our very own colour coded Date Jar is something that Amy came up with one night. This is how we choose what our date is going to be for the day (or even the weekend). We love the Date Jar…
Are there any sections that we've not covered that you would love to see? Do you have any burning questions you have that we can help with in a new article? Let us know! Drop into our DMs on the contact page and we will do our best to help!
Love, Amy & Liam
[DISPLAY_ULTIMATE_SOCIAL_ICONS]