Cooking for One Vegetarian and One Meat-Eater
DISCLOSURE: This post may contain affiliate links. We only recommend products that we truly feel will bring value to our audience. If you click on a link and make a purchase, we may receive a small commission at no extra cost to you. These commissions go towards improving our blog and creating a better experience for you. We really appreciate your support!
Do you and your partner both have completely different diets? Cooking for one vegetarian and one meat-eater can be really tricky if you're not used to it. When we first started living together and cooking together, we found it quite difficult to balance cooking essentially 2 meals every night.
Amy eats mostly a vegetarian diet, she will not commit to saying that she is vegetarian, we prefer the term flexitarian. Basically, she avoids meat 90% of the time unless it involves the occasional pepperoni pizza or bacon sandwich. Apologies to the hardcore veggies and vegans out there, we respect your restraint that's for sure! Liam on the other hand is a vegetable avoider and is purely interested in lots of meat or lots of sweets. His diet consists of sugar, carbs or meat.
As you can see, it is not the easiest for us to try cooking meals together when one of us is a meat-eater and the other one is a vegetarian. We don't know if anyone else is in this situation so here are our top tips for making meals together with less fuss.
1. The first step is definitely to find meals & flavours that you both like generally. For us, we both love spicy food and often gravitate to Mexican food. Find what you both like and ensure that these fall into categories so that you can adapt them so that they're different and you're not eating the same thing all the time. Cheeky little brainstorm won't go amiss here.
2. Invest in a slow cooker. This may sound really stupid but this really helps us. If we are cooking chilli, curries or anything that involves sauce, we use the slow cooker to make the bulk of the meal. Once this is at a good temperature and we're ready to add the other things we like, we transfer some of the sauce into a pot for the hob. Then we add the vegetables that we want and then the veggie meat alternative, if any, to one and then the meat to the other. We then cook whatever else is going with it, whether that is pasta, rice, wraps or whatever and serve separately. Same meal but prepared differently with a lot more ease.
3. Cook a buffet type meal. Some of the things we love to make at home are burritos, wrap pizzas and meze platters. This way you're making multiple small items where you can all pick at what you want. When we make burritos, we use the slow cooker to make up the sauce. Then we swap out the protein so it will be mince for Liam and Quorn Mince for Amy. Meze platters are really cool to make as well. You can easily go to a supermarket, pick up selections like olives, meat selections, cheese selections etc. Wrap pizzas are super easy to make too and can do this on a budget as well. We both use tomato puree and spread this onto a wrap and then add some cheese. Liam will have a small meat selection pack and Amy will throw on what veg she wants or meat alternatives.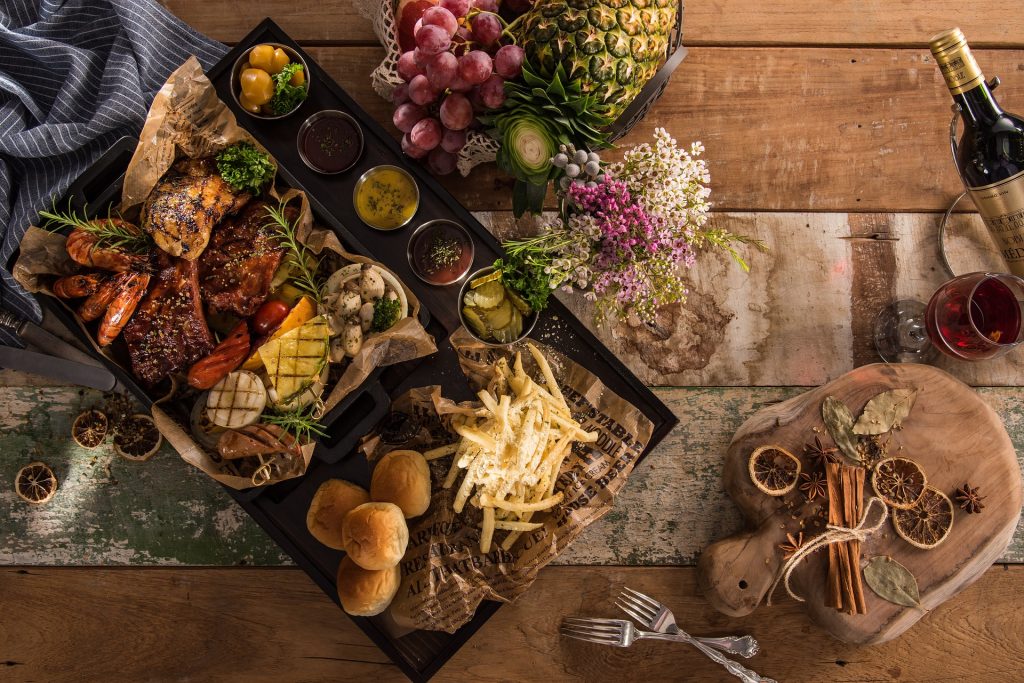 4. Make a plan of what you feel that you are going to cook over the next week or so. When you're shopping, you often just grab things that you know you like and might use. Make a plan of what you're going to eat to make sure that you have the meat and the alternative to make this happen. A little while ago when we were shopping, Amy saw some tomato and basil veggie meatballs to try. We forgot to buy Liam some meatballs so we had to wait until the next shop for our planned meal. Having a rough plan for our meals makes our lives much easier. We always have an alternative protein to match what we are fancying to eat. Don't get us wrong, it's good to be spontaneous. Always grab those random impulsive buys too but it does help to be organised.
It doesn't have to be so hard to make it work when you both eat different food. In honesty, it's not much different than when you have different food tastes and you would always make that work. If one of you is a vegetarian and the other is a meat-eater, you don't need to make 2 separate meals. It's important that you're understanding of each other's lifestyles and you don't turn your nose up at the other's food. Be understanding, appreciative and loving with each other as much as possible. You will find a way to make it work.
To help you with this, we've created recipes for some of our favourite meals. These can be adapted for both vegetarian and meat eaters. You can check out our list here and see what takes your fancy! We absolutely love The Easy Cheesy Vegetarian as she also gives you some tips to prevent cooking two meals too!
Let us know your crazy creations to prevent making 2 meals at dinner time! We need new inspo <3
Love, Amy & Liam x
If You Liked This Then Check Out: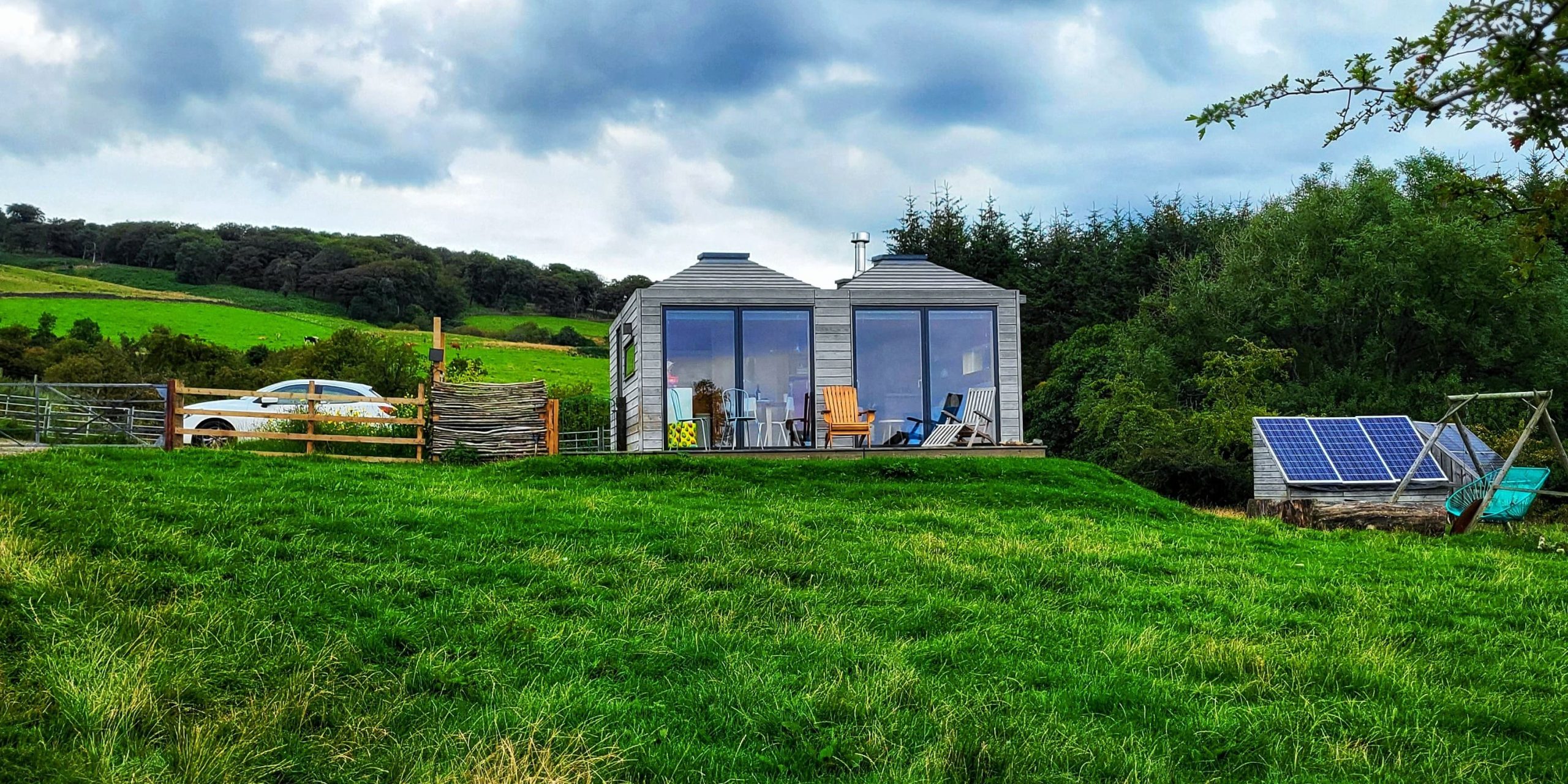 We LOVE a staycation! There is nothing better than staying in a cabin somewhere in the countryside and getting away from the "normal life". We try to have a break from our screens like phones and TVs. The best part…
You May Also Like
26/02/2023
11/05/2023
27/02/2023