5 FREE things to do in Kos
DISCLOSURE: This post may contain affiliate links. We only recommend products that we truly feel will bring value to our audience. If you click on a link and make a purchase, we may receive a small commission at no extra cost to you. These commissions go towards improving our blog and creating a better experience for you. We really appreciate your support!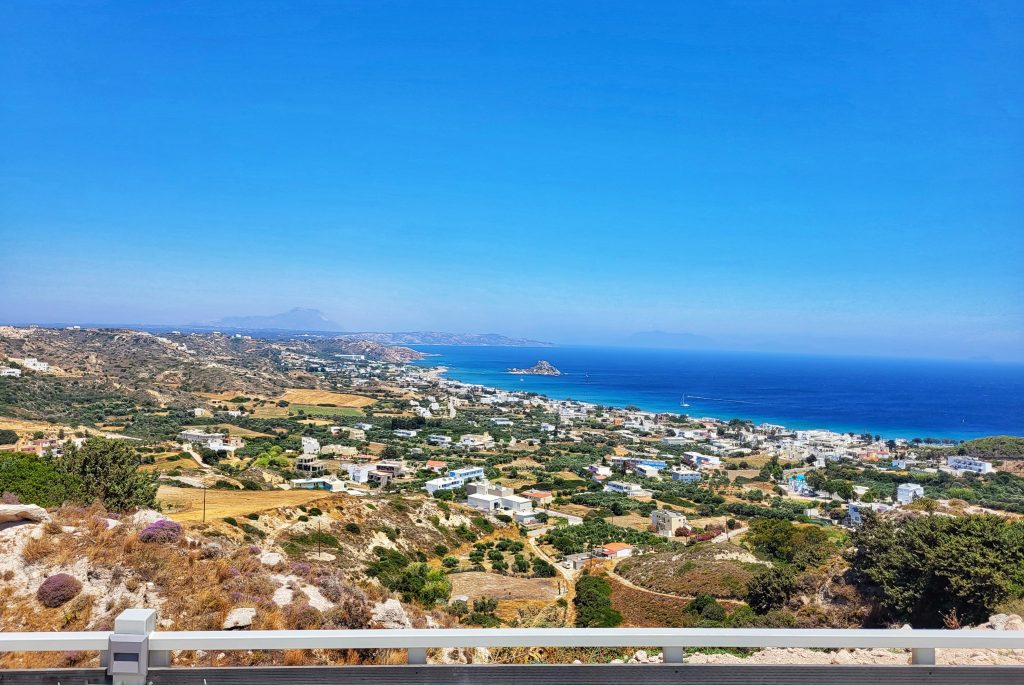 It's no secret that Kos is not the biggest island in Greece but it is still rich in history and beautiful scenery. This guide will give you 5 free things that you can do when visiting kos island. There is so much to see and if you're on a budget, these are the places we would recommend visiting. Just because you're on a budget, doesn't mean that you will miss out on some of the wonderful sights & things to do in Kos.
1. Kos Waterfront
This may seem really obvious if you've ever been to Kos before but if you haven't then make sure you take a wander down the marina. During the evening, all the boats will be on the marina and it is absolutely beautiful. You will most likely be approached multiple times where locals are selling boat trips. If you just politely say no (or Efharisto in Greek) then you will find that they won't hassle you. Everyone's got to make a living right? The waterfront is stunning and perfect for a stroll especially after you've filled up on wonderful Greek food. It is one of the most accessible free things to do in Kos out of the 5 we have to offer.
2. Paradise Beach
This is the most famous beach in Kos. Whilst it is free to visit, there are charges if you want to stay and sunbathe. The beach is golden with crystal clear water and there's plenty of activity going on. If you pay €3 for the day and rent a sun-lounger, you can relax and watch people doing watersports. If you're feeling brave enough, you may even want to give it a go yourself! You can try your hand at parasailing, banana boats, jetskiing and even flyboarding.
3. Plaka Forest
In our opinion, this is up there as one of the BEST hidden gems of Kos. Whilst this is a free thing to do. This forest is hidden away and reachable if you've rented a car. It will give you some much needed share (especially during the summer). You can find gorgeous peacocks wandering around this forest. It is also a perfect area to have a picnic or a barbecue and enjoy the nature of Kos.
4. Eleftherias Square
If you want to just wander around and soak in some culture then we suggest you hit up Eleftherias Square. It is situated just outside of the Old Town. The whole area has gorgeous cobble stoned streets. You'll find plenty of little shops where you can purchase gifts and trinkets for loved ones. If you visit the square at night, you may wander upon a live music show where hundreds of people congregate. If you go during the day, we would recommend visiting inside the market. You'll find an assortment of creams, herbs and natural remedies as souvenirs from your trip to Kos.
5. Kos Town Castle (Neratzia)
It is located just on the entrance to the harbour and is boasting with history and culture. The castle was built in the 15th century by the Knights of St. John and the outside is spectacular. Admittedly there is not much to see within. However, it is still a great place to snap some photos and experience a small part of Kos' history. Besides, its free and easily accessible so if you have some spare time, it's definitely worth checking out.
Kos has so many wondrous sights and there is a lot of beauty to take in. There is a lot more than 5 these are just our easy free things to do. If you're on a budget then we definitely recommend checking out some of these places. If you're looking for a bit more to then try looking for the best view in kos.
Tag us on Instagram in any photos of places you've got to visit after checking out our guides! We look forward to seeing your pictures.
Love, Amy & Liam x